I have eaten 'loin and burger' and 'loin and burger with plenty of vegetables' using juicy aged Sangen pork loin cutlet that you can enjoy the taste of meat with Dom Dom hamburger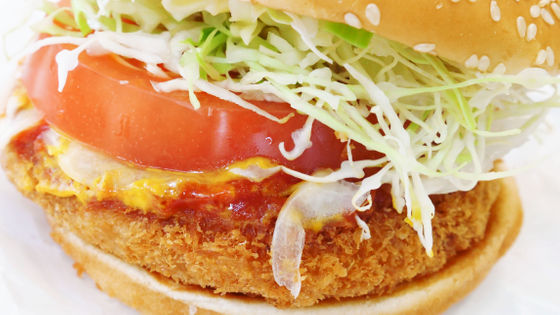 Dom Dom hamburger has started offering ' Rose and burger ' and ' Plenty of vegetable loin and burger ' that you can enjoy juicy loin using aged Sangen pork with two flavors of sauce and tomato sauce with plenty of vegetables . .. When I actually tried it, I found two types of burgers with completely different tastes even if they used the same cutlet.

Sales start on Saturday, January 18 ★ Loin and burger and plenty of vegetable loin and burger

https://domdomhamburger.com/topics/1341.html
Arrived at Dom Dom Hamburger.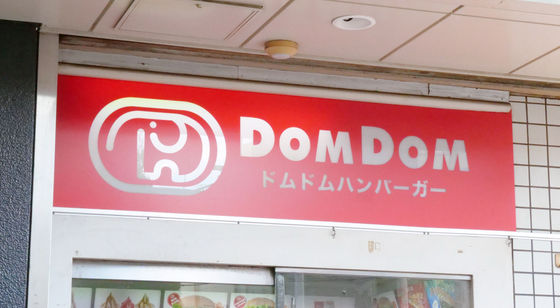 On the signboard at the store, the desired 'loin and burger' and 'plenty of vegetable loin and burger' were appealing.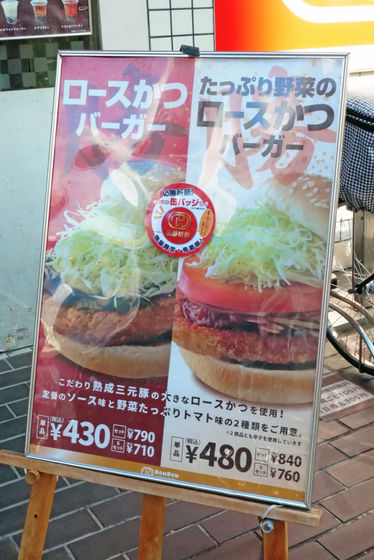 January 18, 2020, when the sale of two types of loin and burger started, is in the middle of the examination season, so the signboard has the words 'Katsu' and 'Katsu' written on it.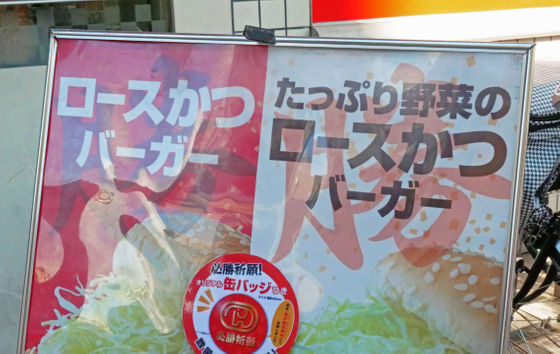 That's why I bought both loin and burger and plenty of vegetable loin and burger.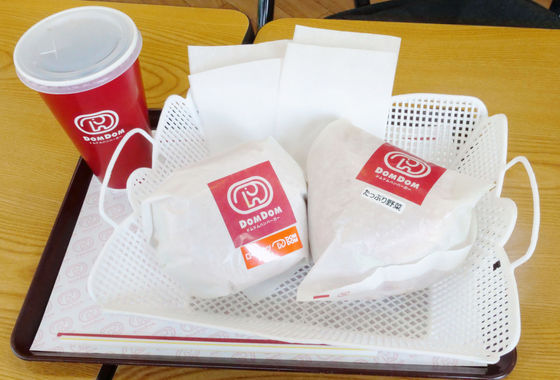 This is ' Rose and Burger ' (430 yen including tax). A burger with simple ingredients such as sesame buns, cabbage, and aged Sangen pork loin cutlet.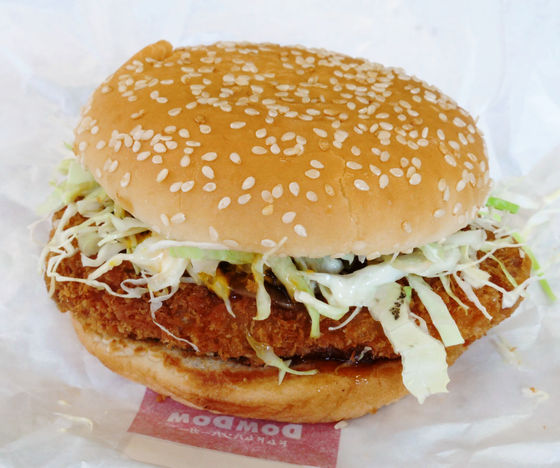 When I open the buns, it looks like this. The shredded cabbage is so tight that it covers the loin cutlet that sticks out of the buns.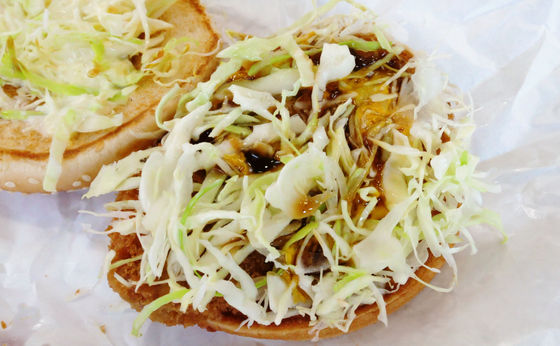 There is mustard on top of the sauce.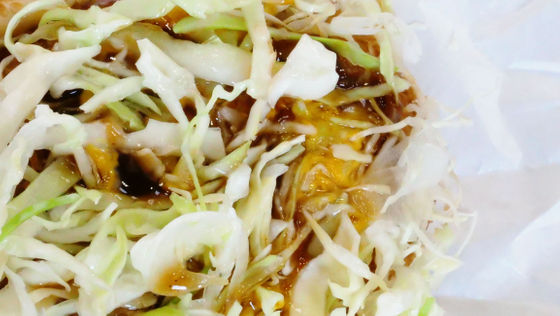 There was plenty of sauce on the underside of the roasted sardines.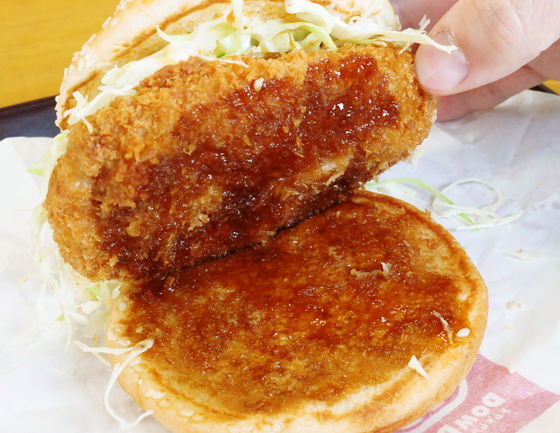 When you chew on the crispy batter, the umami of the pork with a moderately greasy loin cutlet spreads in your mouth. Pork is easy and firm to chew, but it is not difficult to eat because the fibers of the meat are not completely chewed. It goes without saying that the crispy loin cutlet, Worcestershire sauce, and crispy shredded cabbage go well together.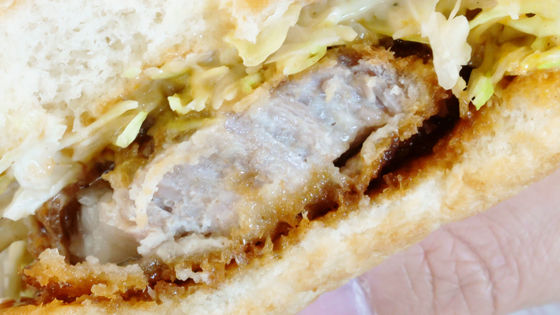 Next is ' Plenty of vegetable loin and burger ' (480 yen including tax)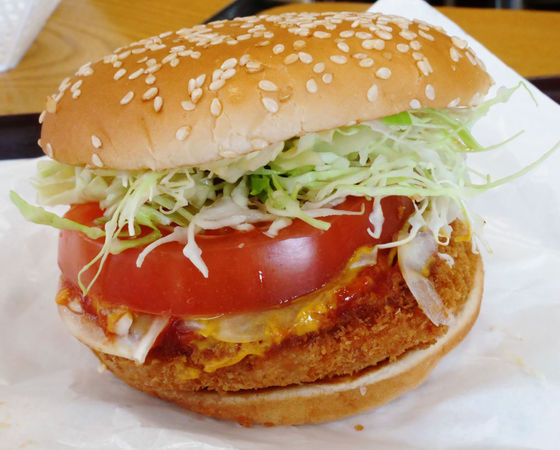 Here too, the cabbage is squeezed on the upper side of the tomato.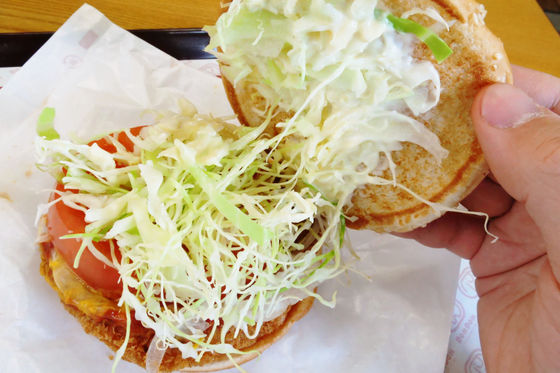 It differs from 'loin and burger' in that tomato and onion slices are added and Worcestershire sauce is changed to 'tomato sauce with plenty of vegetables'. The mustard was well topping.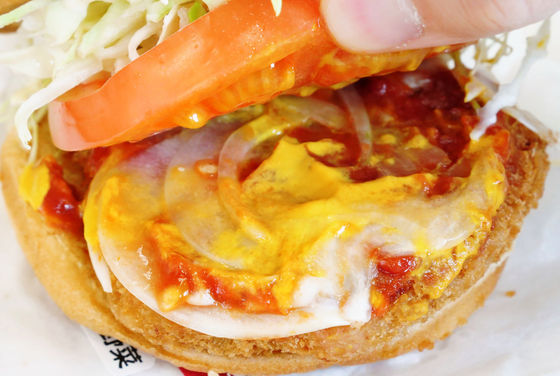 I will actually eat it. The tomatoes were sliced quite thick, and the cabbage was still sandwiched on top of it, so it was thick enough to make it a little difficult to hold.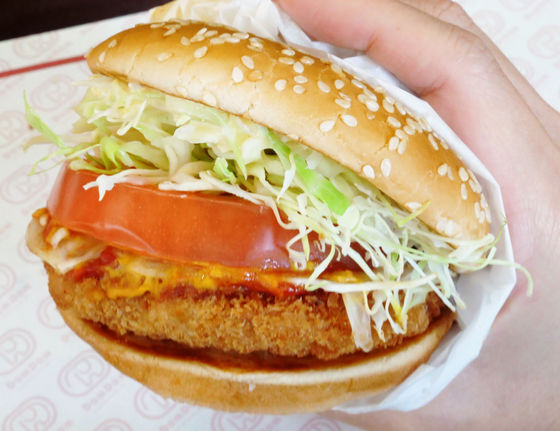 Loin and juicy pork have the same taste, but thick-sliced tomatoes and tomato sauces such as
Thousand Island dressing
add acidity and moisture, so they taste lighter than loin and burgers. On the other hand, it was common to enjoy the contrast between the crispy and crispy texture of cutlet and shredded cabbage and the chewy texture of thick loin cutlet.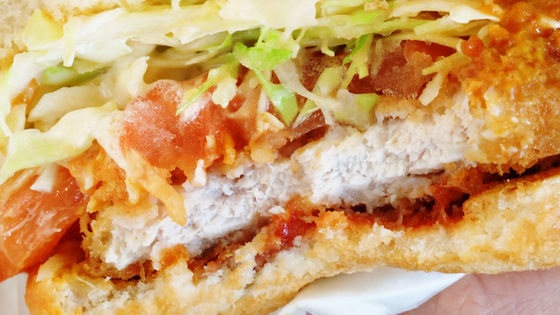 'Rose and burger' and 'Rose and burger with plenty of vegetables' will be available for a limited time from January 18, 2020 at Dom Dom hamburgers nationwide except for the Raffle Hatsuoi store. Also, if you order during the period, you can get the 'Winning Prayer! Original Can Badge' with Dom Dom, the symbol of Dom Dom hamburger, drawn on it.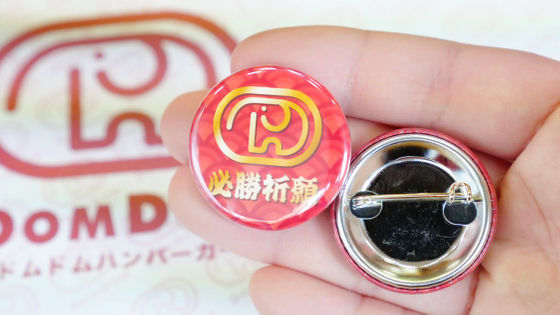 This original can badge is said to have been prayed at Kameido Katori Shrine , which is dedicated to the god of sports and other games.