Chocolate attacks from all directions, such as 5 new reviews of Starbucks new item soaked in the bliss of chocolate, passion fruit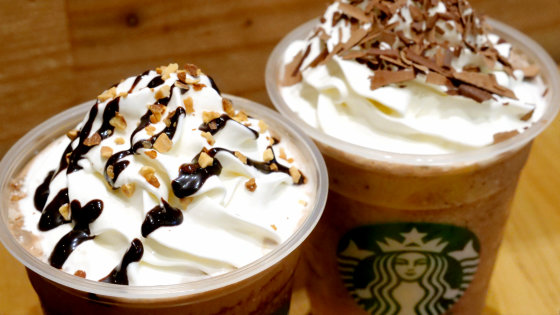 `` Valentine chocolate sauce '' combining chocolate and caramel and `` chocolate with almond praline frappuccino '' of the Royal Road combining almonds, `` chocolate with passion fruit frappuccino '' combining chocolate and sweet and sour passion fruit, on coffee Anyway, five new items that are full of chocolate, such as ' chocolate mousse with latte ', which has fluffy chocolate mousse instead of whipped, have appeared on Starbucks from January 17, 2020 (Friday). Valentine has always enjoyed the chocolate-covered bliss of Starbucks, which is irresistible for chocolate lovers.

[New Product Information] Chocolate with Almond Praline Frappuccino® | Starbucks Coffee Japan

https://www.starbucks.co.jp/cafe/chocolate/
In 2020, Starbucks Valentine's Valentine will enjoy "CHOCOLATE with", "Chocolate with Almond Praline Frappuccino®", "White Chocolate with Latte" and other Valentine's favorite chocolates from January 17 (Fri.)!
https://www.starbucks.co.jp/press_release/pr2020-3319.php
Arrive at Starbucks.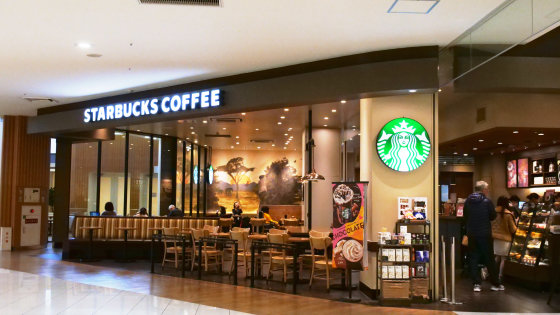 At the store, new hot and cold chocolate pieces were listed.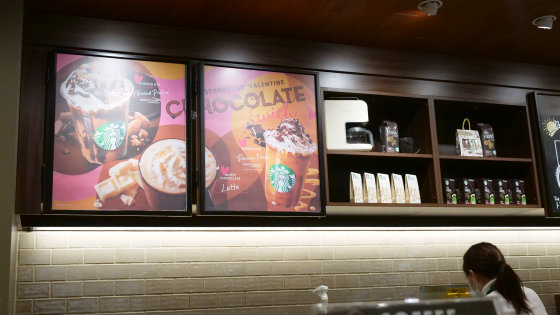 Order immediately. First, I received them from 'Chocolate with Almond Praline Frappuccino' and 'Chocolate with Passion Fruit Frappuccino'.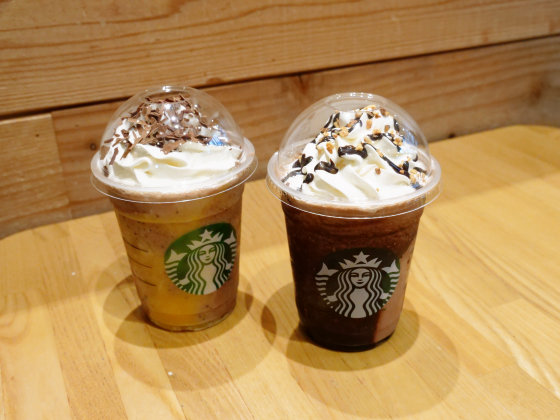 All are offered in tall size only and are about the same height as the 123.8mm long iPhone SE. The side of the cup has plenty of Valentine chocolate sauce with chocolate and caramel.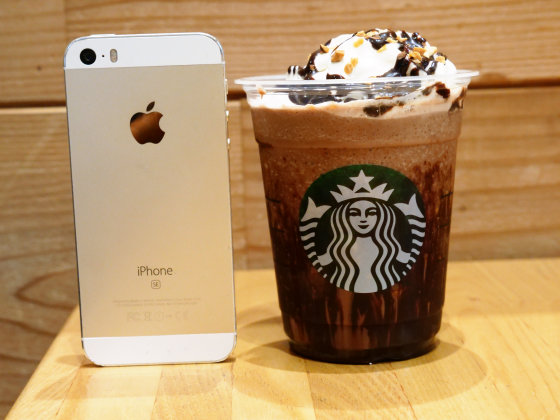 Plenty of chocolate sauce and candy almonds are on top of the whipped cream.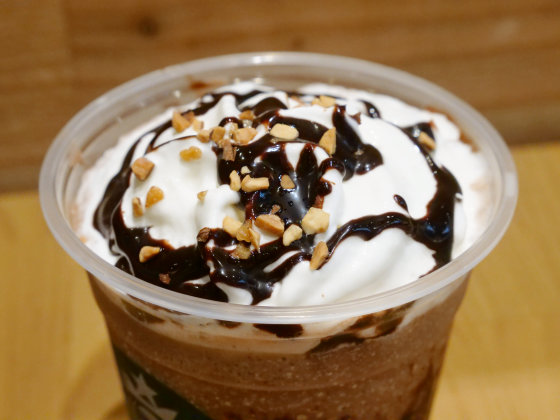 When I drank it, the chocolate feeling that did not disappoint the expectation of 'this is a chocolate drink' spreads throughout my mouth. On the other hand, because the caramel is mixed in the sauce, it is not too thick and heavy, but rather light and easy to drink. Occasionally, the fragrance of candy diamonds was felt, and it became one of the royal roads that attacked sweet lovers and chocolate lovers in a straightforward manner.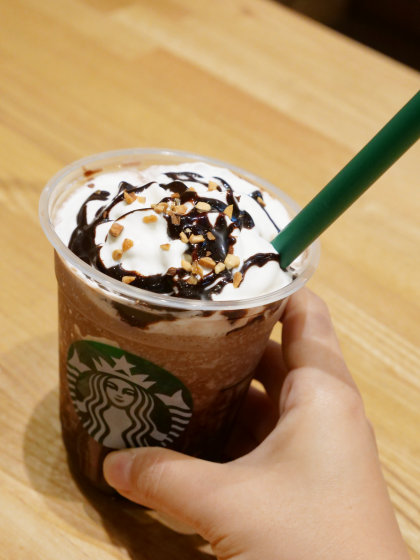 Next, I will drink 'Chocolate with Passion Fruit Frappuccino'.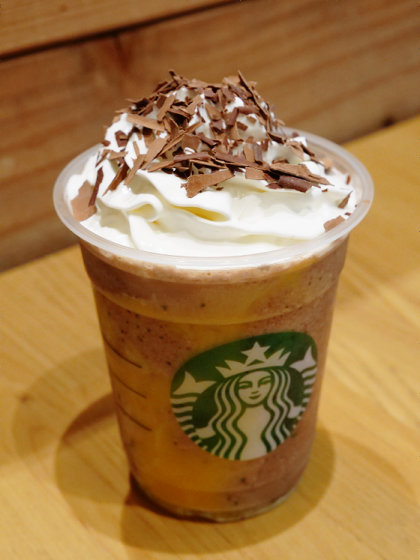 It has plenty of shaved sweet chocolate sprinkled over whipped cream.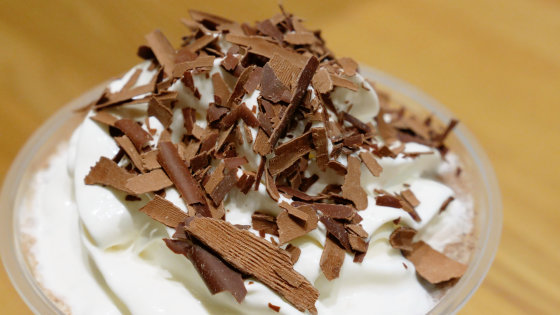 You can see plenty of passion fruit sauce on the side of the cup. The difference between Frappuccino and Chocolate with Almond Praline Frappuccino is that it contains chocolate chips.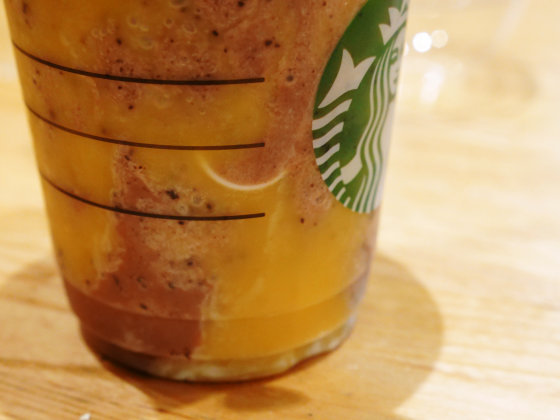 Instead of chocolate sauce, they use shaved chocolate, and whipped cream spreads the mellowness of milk and the aroma of chocolate.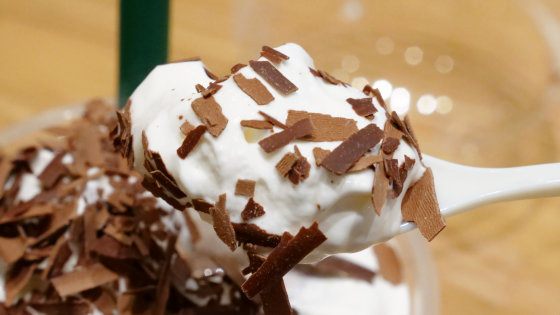 The first bite is chocolate on the front, but if you keep drinking it, the refreshing sweet and sour taste of passion fruit will start to mix, which is a surprising combination, but makes each other feel good. The whole Frappuccino does not have the taste of passion fruit sauce, so there is a great deal as if you are enjoying two flavors with one drink. The two surprising features and compatibility are the tastes that chocolate lovers want to try once.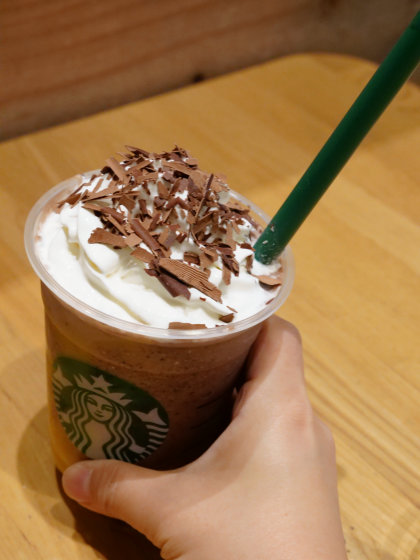 In addition, we ordered hot chocolate with white chocolate with latte, chocolate mousse with latte, and chocolate mousse with drip coffee.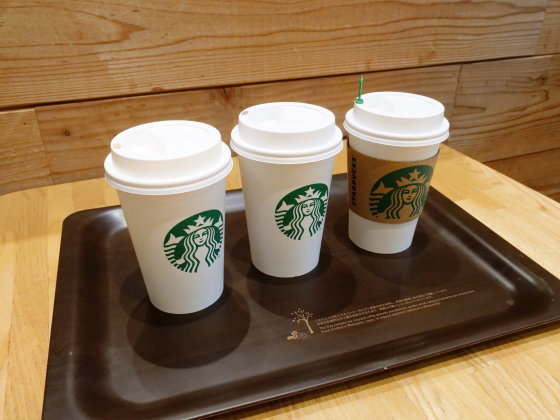 'Chocolate mousse with latte' is a topping of chocolate mousse on a starbuck latte.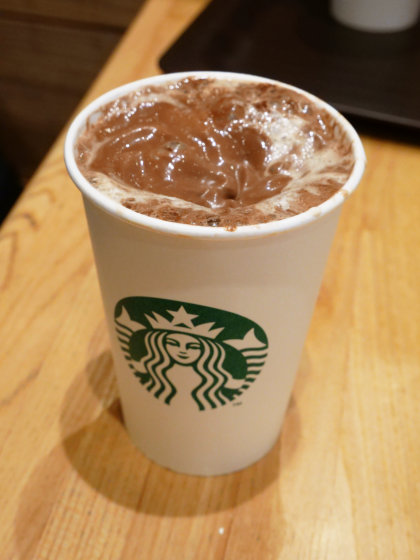 The chocolate mousse floats on the latte like whipped cream.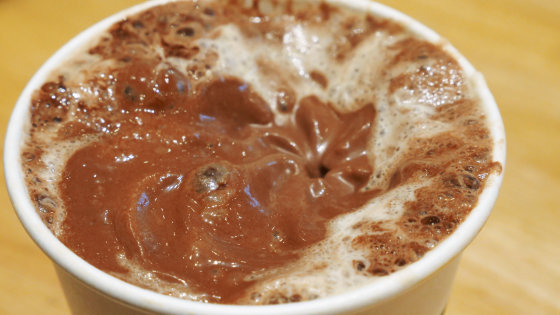 Chocolate mousse that melts softly in the mouth with a smooth texture will catch the heart of chocolate lovers as much as you want to order separately. The compatibility with the mellow latte with plenty of milk is also the best, adding a bittersweet latte to the chocolate and gentle sweetness. The first bite is that the chocolate mousse can be tasted directly and gradually dissolved in the drink, and the aftertaste is almost a latte aftertaste. It seems to be perfect when you want something sweet.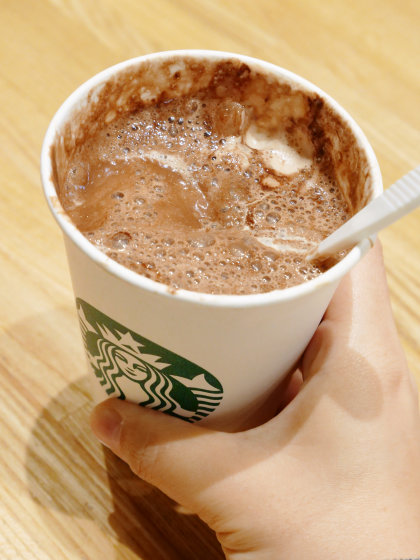 There is also 'chocolate mousse with drip coffee' that matches chocolate mousse with drip coffee, but chocolate mousse has the impression that a mellow latte is present. It is said that coffee uses '
Cafe Verona
', which goes well with chocolate, but the bitterness is rather strong, so the chocolate mousse is not sweet but has a flavor that is just to enhance the flavor.


Also, try 'White Chocolate with Latte'.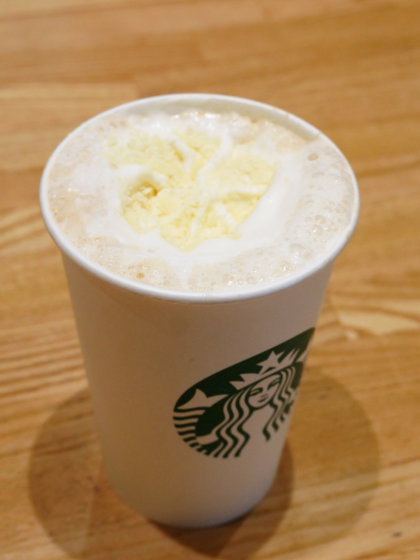 For toppings, whipped cream and flaky white chocolate. A sweeter drink than 'chocolate mousse with latte' because white chocolate and steam milk are added to espresso. It was a dish that could be used as a 3 o'clock snack, where you can enjoy the mellowness and millikeyness of white chocolate.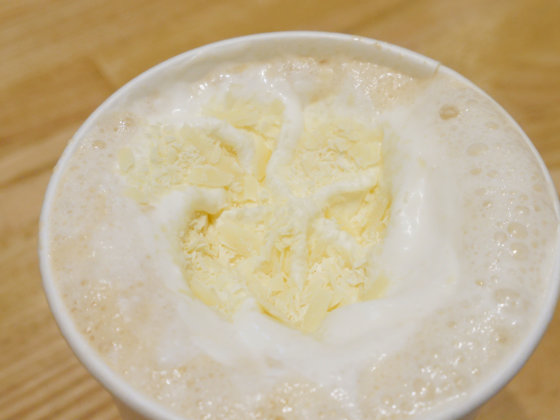 Five new drinks will be available from January 17 (Fri) to February 14 (Fri) 2020. The calories of each drink (PDF file) can be checked from here , and the prices are as follows.

・ Chocolate with almond praline frappuccino / tall size ¥ 590 without tax
・ Chocolate with passion fruit frappuccino / tall size tax-excluded 590 yen
・ Chocolate mousse with latte (hot) / Short tax 340 yen, Tall tax 380 yen, Grande tax 420 yen, Venti tax 460 yen
・ Chocolate mousse with drip coffee (hot) / Short tax 340 yen, Tall tax 380 yen, Grande tax 420 yen, Venti tax 460 yen
・ White Chocolate with Latte / Short Tax 450 yen, Tall Tax 490 yen, Grande Tax 530 yen, Venti Tax 570 yen