`` No-Bullshit Games '' that can easily search only high-rated smartphone games without item charging and advertisement display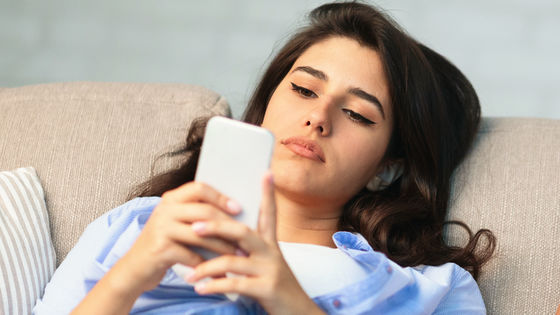 by
Prostock-studio
The global market for smartphone games has
grown
to 68.5 billion dollars (about 7.5 trillion yen) in 2019, and the number of game titles is increasing year by year. However, there are many such games for smartphones that are full of advertisements and have poor game content, and many that simply try to make the user purchase items in the app. '
No-Bullshit Games
' is a site that allows you to check the lineup of smartphone games in a ranking format after eliminating games that require advertisement display and item billing.
Home-No-Bullshit Games
https://nobsgames.stavros.io/
This time, I accessed No-Bullshit Games from Safari on iPhone X. In addition, since the site itself did not correspond to the vertical display of the smartphone, this time it is viewed in the horizontal display.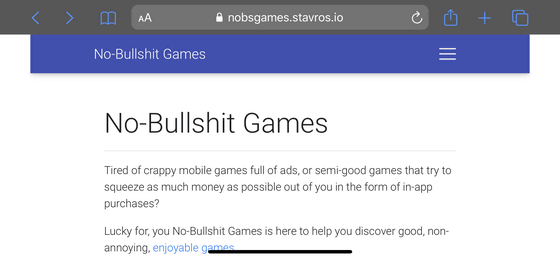 Scroll down the site and tap your smartphone platform from 'Choose your platform'. This time I chose iOS.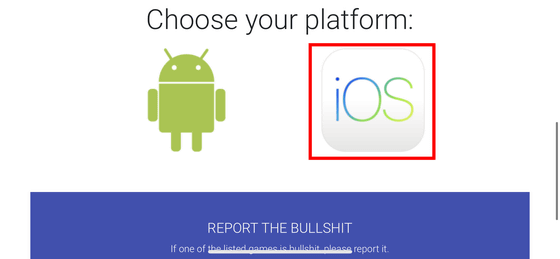 The games are ranked and can be sorted by Name, Genre, Rating, Reviews, and Price.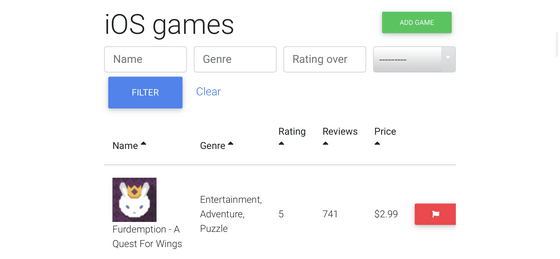 You can also browse the game store page directly from No-Bullshit Games. Tap the game icon ...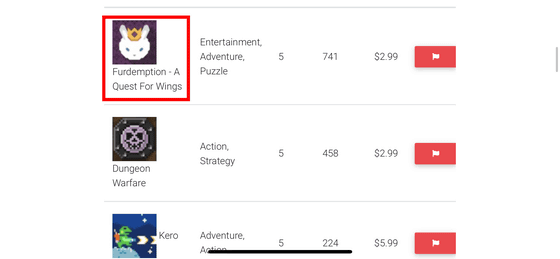 App Store started and the game store page was displayed. In the case of Google Chrome for iOS, I could not jump to the store page of the game well.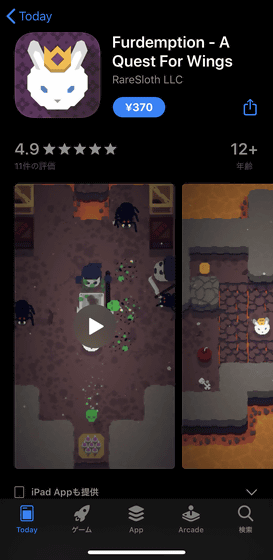 No-Bullshit Games has registered not only paid games but also free games. Select 'Free' from '--------', select 'Done', and tap the 'FILTER' button.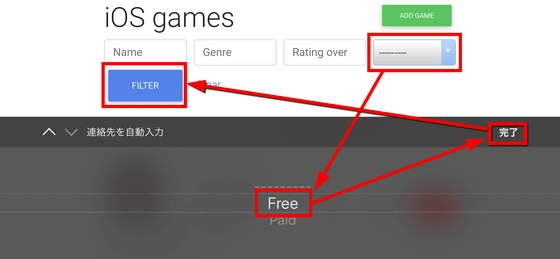 Then, only free game apps were displayed by filtering.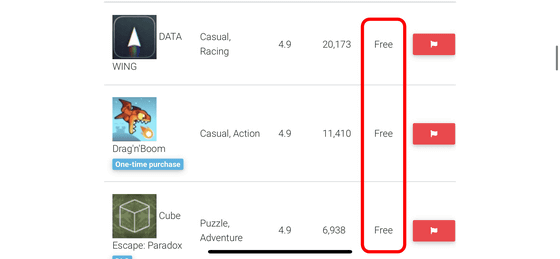 According to No-Bullshit Games, `` Bullshit is a game that tries to make money over time, or one that uses human psychological weakness to make a lot of money. '' We have published guidelines . Users can also add recommended games to No-Bullshit Games, but it will be added to the game list only after examination of the popularity and rating of the game, the presence of advertisements, the presence of in-game purchases, etc. So, even after registration, it may be deleted if there is a report from the user. No-Bullshit Games states that games such as the following are considered fucking games and will be removed from the game list:

・ Game that frequently displays advertisements and cannot be hidden (excluding free trial version)
・ Game to buy your own in-game currency with cash
・ A game where it is very difficult to clear the stage without using in-game items purchased with cash
・Pay-to-Win style games where you can't beat your opponent without using in-game items purchased with cash
・ Emulators and other apps that are not just games but other games.