Jiro-type cup noodles of the 300 yen level `` Nissin Pork La King Yasai, Abra, Garlic '' are too high in reproducibility to feel the seriousness of Nissin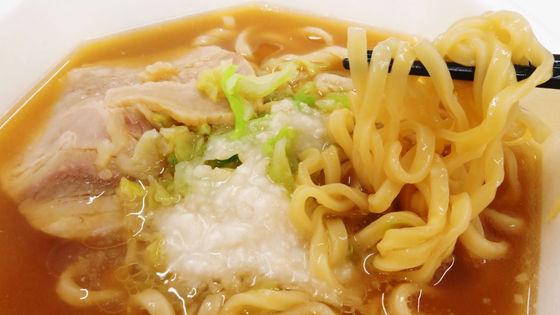 Jiro-
style ramen is a style of ramen that originates from ramen Jiro and features a rich cottage soup with garlic and backfat and thick noodles. Since
Nisshin ``
reproduced seriously '' such Jiro-based ramen
`
`
Nisshin Pork
La King
Yasai, Abra, Garlic
'' appeared, how the brand of cup ramen world called `` La King '' expresses `` Jiro series '' I actually tasted it.
Nisshin Pork King Yasai, Abra, Garlic | Nissin Food Group
https://www.nissin.com/jp/products/items/9728
This is the package of Nisshin Pork King.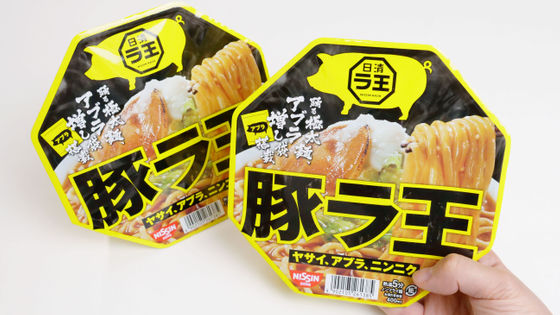 In the package, char siu, abra, and thick noodles, and the elements that are characteristic of Jiro, are drawn. The color scheme of yellow and black is a color scheme conscious of the sign of Ramen Jiro.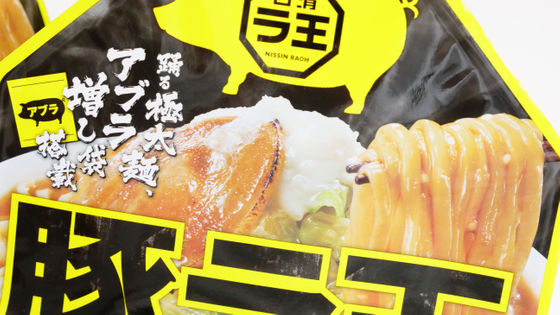 The soup is based on soy sauce, lard and pork extract. Kayaku is cabbage, char siu and garlic.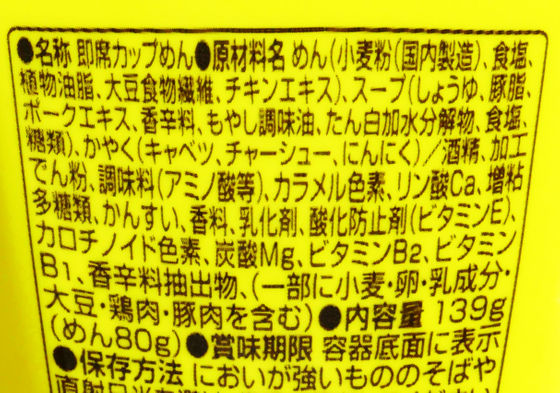 The calories are 504kcal per 139g per meal.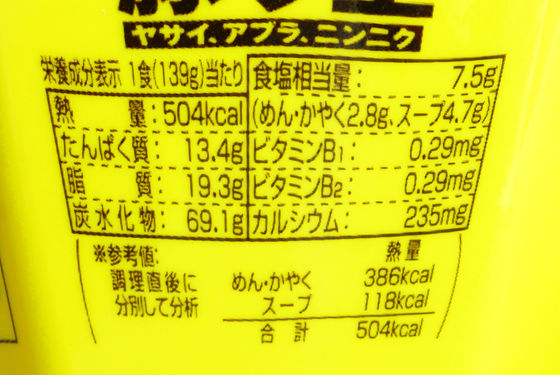 On the side, there was a note saying 'Please do not keep near strong smells.'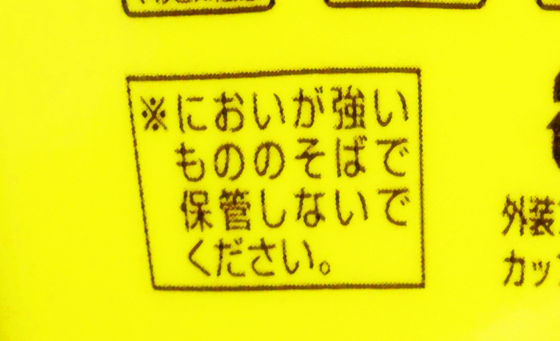 When I opened the lid, there were sachets of pork, oysters, abra extra bags, and a small bag of liquid soup.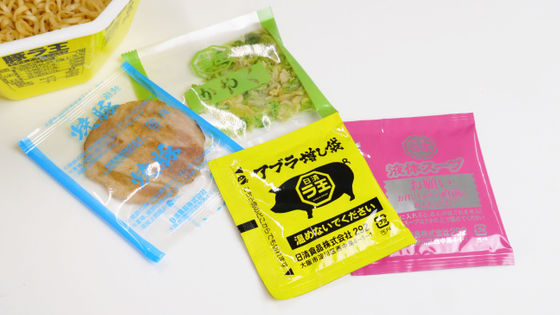 The noodles look like this, the thickest non-flying `` dancing thick noodles '' in the history of Nisshin La Wang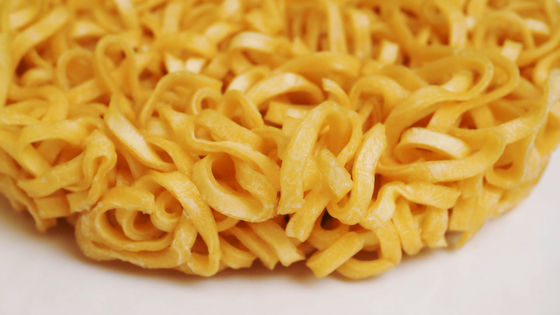 Let's actually make it. First, we put grilled pork and yayaku.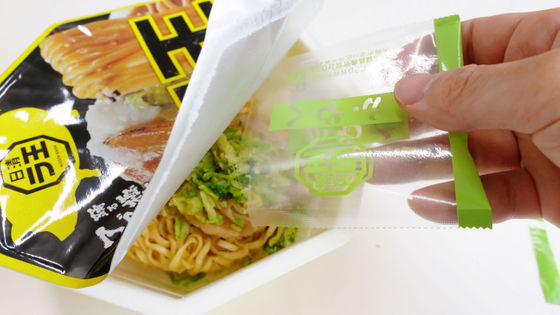 Pour boiling water down to the inner line. The required amount of hot water is 400ml.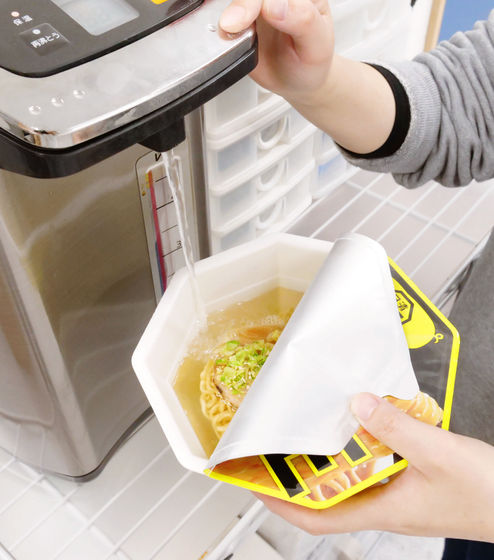 The waiting time is 5 minutes. While waiting, warm the liquid soup on the lid. At this time, do not heat the oiling bag.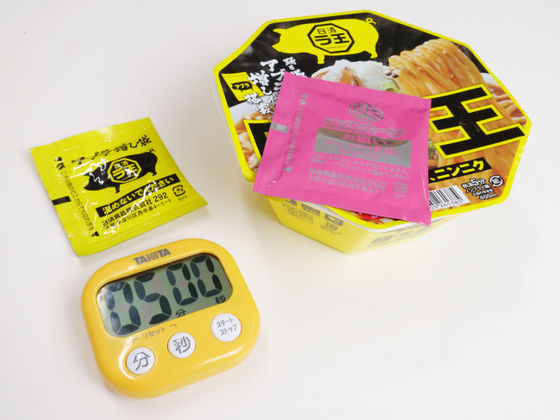 After 5 minutes, open and lightly loosen the noodles, then add the liquid soup and mix well.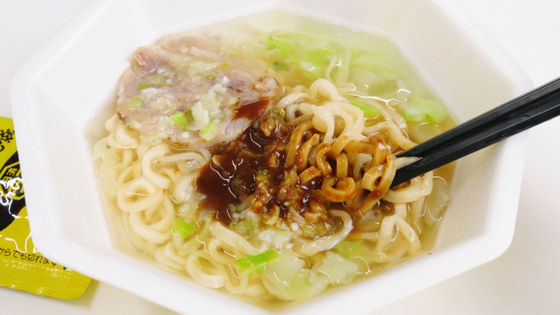 Put on a white abra ...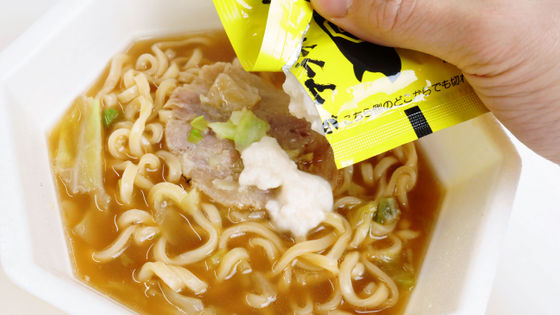 Complete.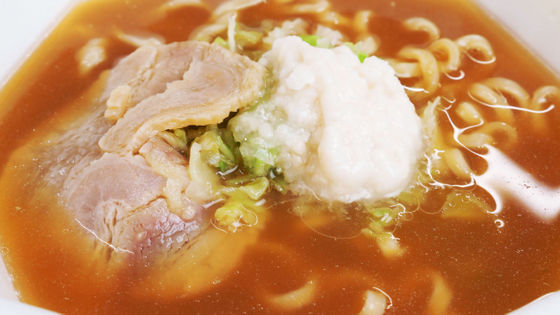 One additional bag of abra contains backfat in an amount never seen in cup noodles, and the scent of garlic is so strong that it fills the room.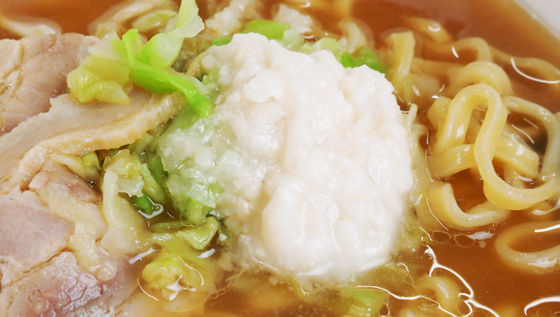 When I try to eat it, the soup tastes like garlic, and the backfat gradually melts into the soup, and the flavor and flavor of the soup are quite crisp, so it can be said to be 'Jiro-type.'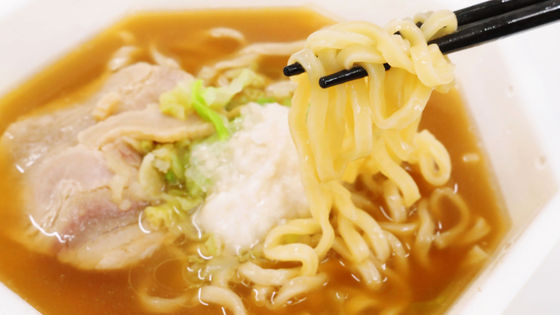 Also noteworthy is the extraordinarily thick noodles that are danced. The thickness is solid and heavy, and the strength of the claim is as strong as that of a thick and rich soup. The food is not as good as non-fried noodles.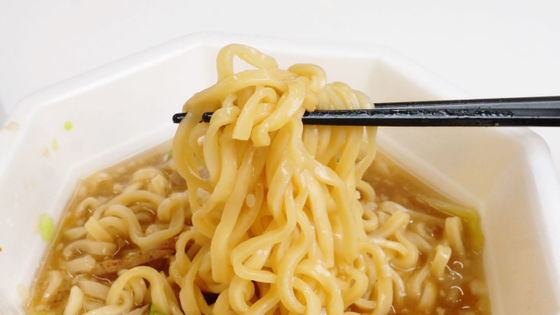 The garlic is generous enough to be said to be violent in the Honke Jiro series, but the pork king is mild and the soy sauce, which is the base of the soup, is mellow. The thickness of the noodles is also thinner than the head family, and it is an impression that it is much easier to eat than Jiro-style ramen that can be eaten at the store. However, the level of each was quite high, and the editorial staff who said, 'Eat Jiro often' had a mouthful of 'amazing reproducibility considering the price of 300 yen by tax'.

The price of 'Nissin Pork La Yasai, Abra, Garlic' is 368 yen excluding tax, and can be purchased at retail stores such as convenience stores and supermarkets nationwide from January 13, 2020. At the time of article creation, a set of 12 was sold at 4302 yen at Amazon.co.jp.


Amazon | Nissin Pork King Yasai, Abra, Garlic 139g x 12 | Rao | Noodles / Pasta Store