A bill to support Western-based 5G technology development to replace Huawei and ZTE at 130 billion yen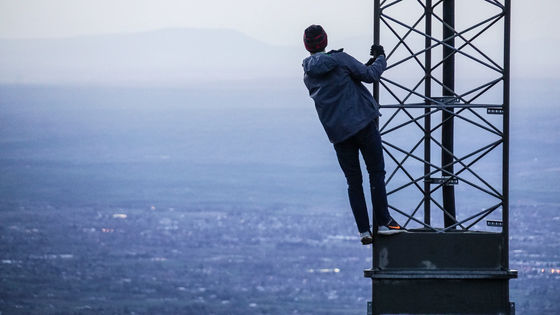 by
Jack Sloop
U.S. Senator Mark R. Warner and other bipartisan groups will provide a total of $ 1.25 billion in support of the country in order to keep up with Huawei and ZTE in China in a `` 5G '' competition A bill has been submitted.
National Security Senators Introduce Bipartisan Legislation to Develop 5G Alternatives to Huawei-Press Releases-Mark R. Warner
https://www.warner.senate.gov/public/index.cfm/2020/1/national-security-senators-introduce-bipartisan-legislation-to-develop-5g-alternatives-to-huawei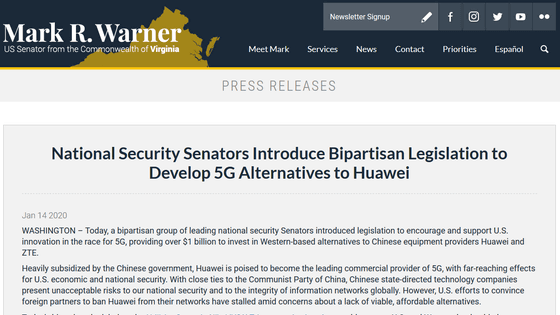 US may subsidize Huawei alternatives with proposed $ 1.25 billion fund | Ars Technica

https://arstechnica.com/tech-policy/2020/01/us-may-subsidize-huawei-alternatives-with-proposed-1-25-billion-fund/
This is in line with Huawei's backing from the Chinese government and positioning itself as a major 5G provider with a wide range of effects on the US economy and national security. While the United States is leading Huawei for `` 5G '', because it is moving toward eliminating Huawei in Japan for security reasons, the Pentagon has told Cisco Systems and Oracle that `` open source 5G compatible technology '' Call for development.
The U.S. government is demanding `` open source 5G compatible technology '' from communication equipment manufacturers-gigazine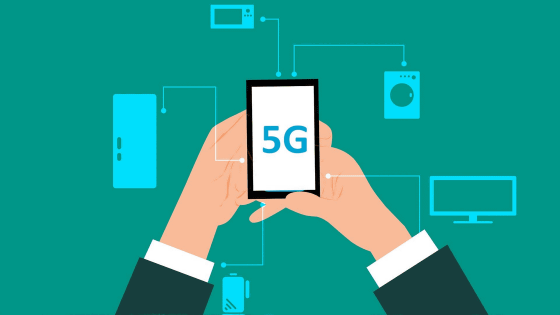 The Pentagon's call was of little benefit to manufacturers responsible for technology development, but Senator Warner and others proposed that a license fee for a frequency auction would be at least $ 750 million, or an annual fee. The fund will be used to set up a fund using up to 5% of the auction revenue of the company and to develop technology.

It also plans to create a $ 500 million (about 55 billion yen) multilateral fund to promote the worldwide introduction of reliable and secure equipment. The combined value of the two funds is $ 1.25 billion.

`` I can't overlook that China's state-led telecommunications company will outdo U.S. competitors, '' said virtual enemy Huawei and ZTE. 'By name.


in Note, Posted by logc_nt