'Luxury Milan Sands Charcoal Roasted Beef-White Misoyama Wasabi Sauce-' Tasting Review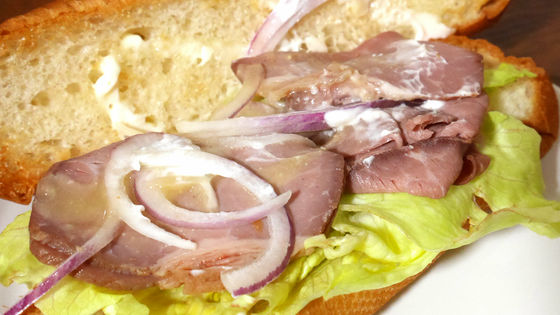 The second installment of the luxury Milan Sands series by Doutor, " Luxury Milan Sands Roast Beef Charcoal-White Misoyama Wasabi Sauce- " has appeared on Thursday, December 26, 2019. Unlike the first '
Luxury Milan Sands Charcoal Roasted Beef-Red Wine Sauce-
', it is a Japanese taste of Milan Sands using Yamawasabi sauce, so let's actually eat and see what kind of taste it is finished with Was.
Miso is delicious with a scent. Luxury Milan Sands 2nd release on December 26 | Doutor Coffee Co., Ltd.
https://www.doutor.co.jp/news/newsrelease/detail/20191206154211.html
Arrived at Doutor.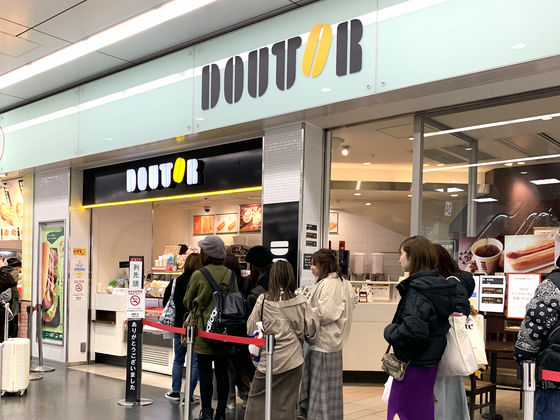 There was 'Luxury Milan Sand Charcoal Roasted Beef-White Misoyama Wasabi Sauce' on the menu. You can eat in the store and take out is also possible.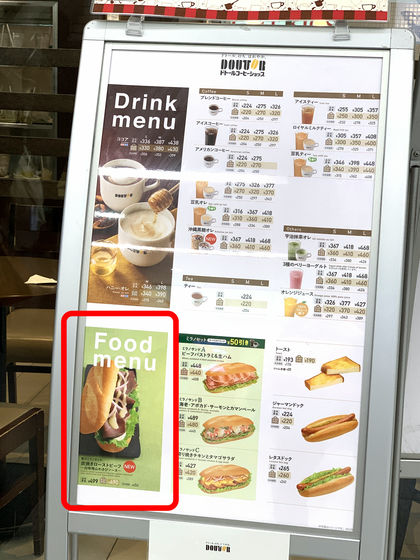 This time I took it out.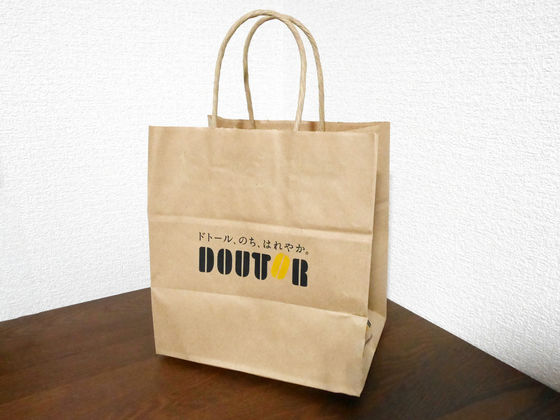 Immediately transfer to a plate.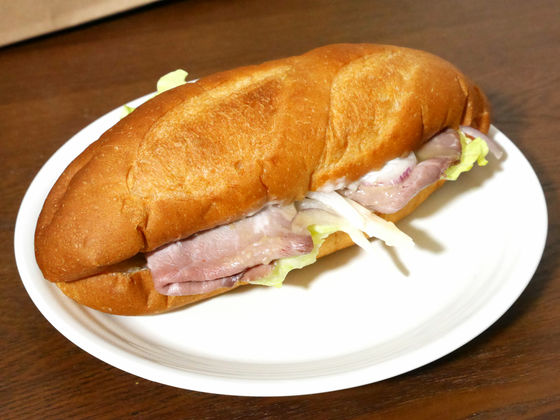 It is about twice as long as a transportation IC card.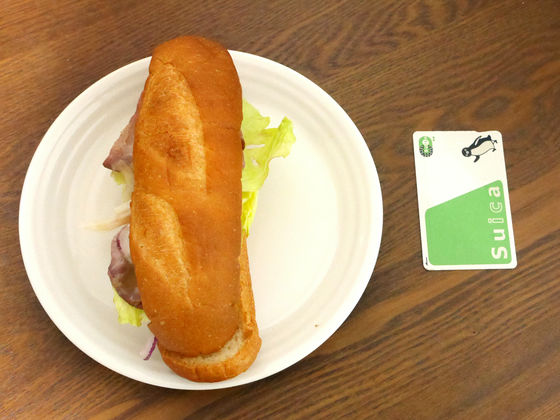 The ingredients are mountain wasabi sauce, onion, roast beef, lettuce, and mashed potatoes with
refall
. The wasabi sauce contains white miso, and the roast beef is baked on charcoal.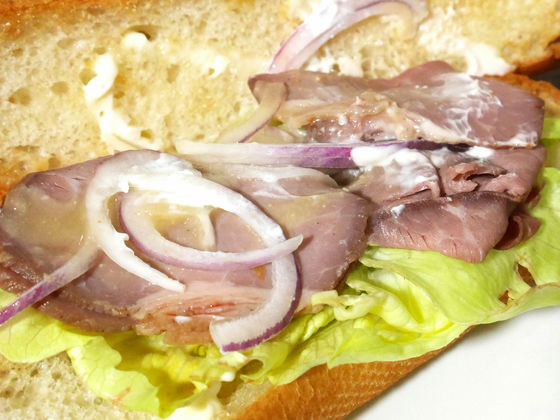 Roast beef does not have the savory taste of charcoal fire, but it is soft and moist and you can fully enjoy the umami of beef. The texture of crunchy vegetables and crispy bread was also felt well at takeout. There was spicy spiciness of wasabi, but it tasted like a little horn because of the white miso.



'Luxury Milan Sand Roast Beef Charcoal Roast Beef-White Misoyama Wasabi Sauce-' has been available for a limited time since Thursday, December 26, 2019, and can be purchased at Doutor nationwide except some stores. The price is 499 yen including tax for food and drink in the store, and 490 yen including tax for takeout.