Twitter stops supporting APNG video file format, causing seizures in epileptic patients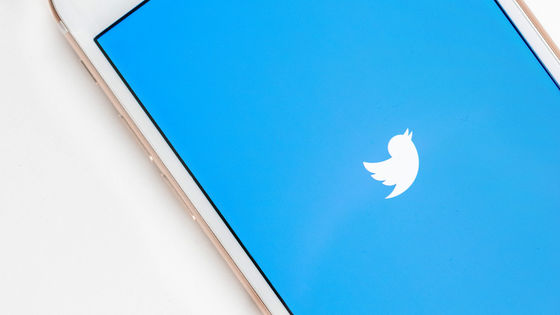 by Sara Kurfeß

Twitter has banned the use of APNG format files, one of the video formats available on the platform. The reason is that there were reports that APNG caused seizures in epileptic patients.

Twitter bans APNGs after attack on Epilepsy Foundation handle-The Verge
https://www.theverge.com/2019/12/23/21035855/twitter-bans-apngs-trolls-seizures-epilepsy-foundation-attack

2019 December 16, someone official Twitter account of the epilepsy foundation to attach the APNG files to tweets with hash tag Tweets and epilepsy foundation related to the, of epilepsy patients photosensitive epilepsy that caused the revealed Was . On Twitter, you can select whether to turn on or off automatic video playback from `` Settings and privacy '' → `` Accessibility '', but for APNG files, video autoplay is turned off in settings It seems that it is automatically played even though.

Therefore, Twitter announced that it will stop supporting APNG. Twitter explained that 'APNG is fun, but we can't take care of the autoplay settings, so we're removing the ability to add (APNG) to tweets.'

We want everyone to have a safe experience on Twitter.

. APNGs Were Fun, But They Do Not Respect Autoplay Settings, So We'Re Removing The Ability To Add Them To Tweets This Is For The Safety Of People With Sensitivity To Motion And Flashing Imagery, Including Those With Epilepsy. Https: // t.co/Suogtrop1u

— Twitter Accessibility (@ TwitterA11y) December 23, 2019


Twitter promises to leave tweets that already contain APNG files intact, and to build an equivalent alternative to APNG. Therefore, it is likely that the format of posting video files will be expanded in another way, rather than the support of APNG will be revived

Existing APNG files uploaded to Twitter will not be removed, and our teams will look into building a similar feature that's better for you and your Twitter experience.

— Twitter Support (@TwitterSupport) December 23, 2019


According to Yahoo , Twitter has not confirmed 'attacks on epilepsy patients using APNG files' except in this case. However, it is true that it caused seizures in epileptic patients, so Twitter temporarily suspended APNG support in order to prevent abuse of APNG targeting epileptic patients in the future That's why.

Although the number of epileptic patients who have seizures in the APNG file has not been specifically clarified, the Epilepsy Foundation has worked with law enforcement agencies to own accounts that posted malicious tweets targeting epileptic patients Reveal that he has sued the person.

In addition, there are other cases of using video files to cause seizures in epileptic patients, and in 2017, an attacker who tweeted a video file that caused a seizure was arrested by the FBI.