Amazon's security network camera was hacked and the landlord spit out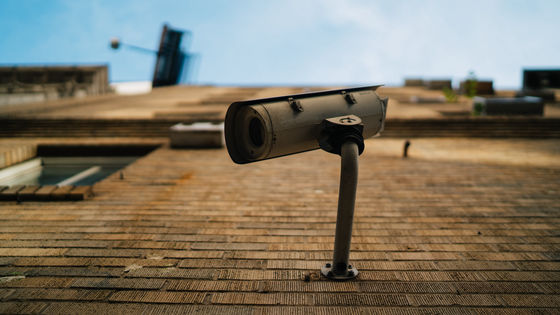 by
Rishabh Varshney
By connecting to the Internet, a network camera can check the images that the camera displays anywhere and anytime over the network, as well as the images taken in the past. Among such network cameras, the terminal of
Ring
home, a smart home device manufacturer that
Amazon has acquired
, is particularly popular. Such Ring's network camera is often installed at home as a home security system, but someone hacked this camera and caused an alarm or repeated racist remarks .
Stranger spews racial slurs over family's hacked ring camera-NBC2 News
https://www.nbc-2.com/story/41428183/stranger-spews-racial-slurs-over-familys-hacked-ring-camera
Ring Camera Hacker Uses Home Security System to Spew Racial Slurs at Florida Family
https://www.newsweek.com/florida-cape-coral-amazon-ring-home-security-system-hacked-racial-slurs-1476430
An incident happened at Cape Coral in Florida, USA where an Amazon Ring camera was hacked. The person who hacked the camera first sounded an alarm with a loud sound and then repeated racist remarks toward the landlord.
The
NBC2 News
of the news program has obtained the video of the Ring camera hacked by hackers, and you can check the following movie to see how the hackers sounded an alarm and
ranted
the landlord. In addition, hackers vomit rants such as 'Is your child a monkey or a baboon?'


Victim Josephine Brown said, "I was scared anyway ... I was scared. I did n't know who it was, how much the hacker was watching us, and it 's still scary because there 's no answer. "It's clear that hackers have been peeking at our private lives, otherwise we can't know that I have a son," he says.

Brown told NBC2 News, 'Ring's security team has confirmed that one email address and password of an external account has been exposed to data breaches.' I was told "

However, NBC2 News reports do not provide details such as whether the Ring camera was hacked via a home Wi-Fi network or whether the Ring camera itself was hacked directly in some way.

Mr. Brown said he was asked to reset his account information, and Ring is not clear except that he seems to think that `` the data infringing email address and password were used in some way for hacking '' Hmm.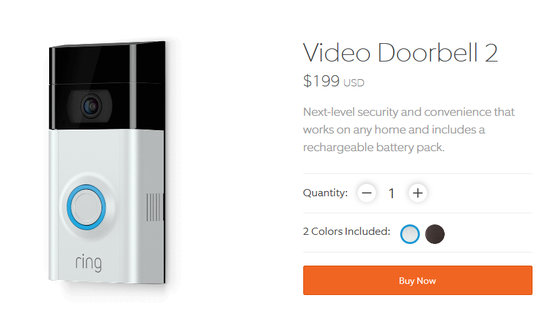 Ring supports two- factor authentication to enhance account authentication. When 2-step verification is enabled, users must enter a passcode sent to their phone number in addition to their email address and password when logging into their account. Therefore, even if your e-mail address and password are leaked, if you use 2-step authentication, you can safely protect your account without worrying about being logged in to your account.

Matt Warmsley, director of cyber security company Vectra, said, "Hackers can use Ring Camera's two-way chat function remotely from an infringed account, and all Ring terminals linked to the account. If a hacker obtains a username / password combination leaked on the dark web, etc., he or she will be able to access the same account information combination on other services. It 's relatively easy to try to log in to the service, "he commented.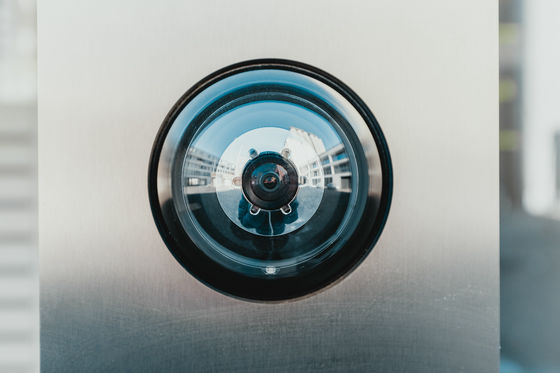 by Bernard Hermant

In addition to being pointed out that Wi-Fi passwords may be stolen via Ring terminals, there are also cases where Google Nest, the same smart home product, was hacked, network cameras and smarts to enhance home security On the other hand, it often happens that home products are in danger.

When Newsweek asked Ring for comments, "Customer trust is important to us and we are working hard on device security. We are currently investigating this issue, "We 've taken appropriate steps to protect it, but the events we 've identified at this point have nothing to do with Ring 's security breach."

In addition, "Many of our customers use multiple accounts where they often use the same username and password. So, malicious hackers stole from certain services or Often, leaked credentials are reused in another service, and Ring recommends two-step verification, adding shared users, using strong passwords, and changing passwords regularly. We encourage you not to talk or use passwords.