Microsoft finally announces the end date of ToDo application `` Wunderlist ''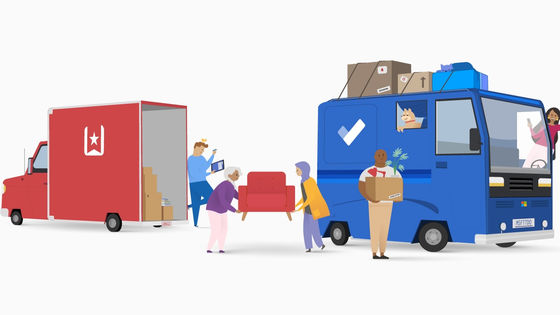 Wunderlist, which gained popularity as a smartphone application that can manage to-do lists, was acquired by Microsoft in 2015. After that, Microsoft released another task management application `` To-Do '' in parallel with Wunderlist, but finally the date for officially closing Wunderlist was decided and announced for existing users .

Join us on our new journey
https://www.wunderlist.com/blog/join-us-on-our-new-journey/

Microsoft to finally shut down to-do list app Wunderlist on May 6, 2020 | TechCrunch
https://techcrunch.com/2019/12/09/microsoft-to-finally-shut-down-to-do-list-app-wunderlist-on-may-6-2020/

In September 2019, Microsoft announced a new ToDo app called "To Do" that encouraged users to switch from Wunderlist.

Microsoft announces a new ToDo application `` To Do '', urging to switch from Wunderlist-gigazine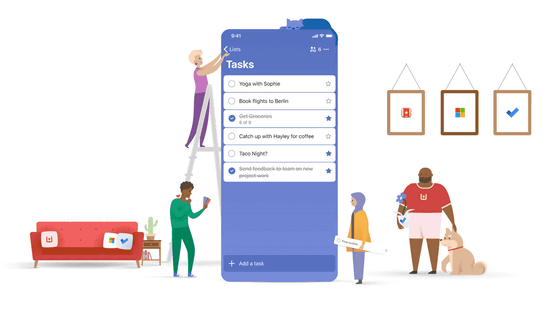 And on December 9, 2019, Microsoft, which operates two ToDo apps, Wunderlist and To Do, announced that it will close Wunderlist on May 6, 2020. After this date, to-do list synchronization between Wunderlist and To Do will no longer work, but users can continue to import lists in Wunderlist into To Do.

In the first place, Microsoft has announced `` End of Wunderlist '' from 2017 when To-Do , the predecessor application of To Do, was released, so TechCrunch of overseas technology media `` Some Wunderlist users may be disappointed at the end of the service However, Microsoft has announced the end of service since the acquisition for the sake of fairness, and has been able to operate Wunderlist on its own much longer than originally planned. '

Furthermore, Microsoft's latest ToDo app, To Do, has a track record of actively introducing favorite features for Wunderlist users, such as list grouping, sharing of steps, attachments, and tasks. In addition, To Do integrates with a variety of Microsoft apps, including Outlook, Microsoft Planner, Cortana, and Microsoft Launcher on Android devices.

The Wunderlist development team released a movie titled `` New Beginning '', and although the service as Wunderlist ends, it looks back that Wunderlist users have made various efforts to make it easier to move to To Do The

A new beginning-YouTube


In addition, Mr. Christian Reber, the creator of Wunderlist, is regrettable that the service will end, and suggests `` Can I buy back Wunderlist '' for Microsoft on my Twitter account? It was. But TechCrunch wrote that 'Reber is currently working on Pitch, a new content collaboration startup that he co-founded, so it's not practical to join Wunderlist again.'

Still sad @Microsoft wants to shut down @Wunderlist , even though people still love and use it.I'm serious @satyanadella @marcusash , please let me buy it back.Keep the team and focus on @MicrosoftToDo , and no one will be For Not Shutting Angry Down AttoWunderlist . Pic.Twitter.Com/27mIABncLF

— Christian Reber (@christianreber) September 6, 2019


In addition, Microsoft explained that Wunderlist's service was terminated because it became difficult to maintain since it stopped releasing new features of the app. He also states that he wants to concentrate on developing To Do as an alternative app to Wunderlist.

Since Microsoft only announced the end of Wunderlist is that `` Wunderlist and To Do synchronization will be stopped on May 6, 2020 '', you can continue to use other functions in Wunderlist after that It is unclear whether it will be completely unavailable. However, when Microsoft announced the end of Wunderlist, it announced that "It is no longer possible to create a new Wunderlist account", so at the time of article creation, it is already an application that can not be used by new users.

According to Sensor Tower , a mobile app research company, iOS and Android versions of Wunderlist have been installed about 26 million times since January 1, 2014. Since Wunderlist was acquired by Microsoft on June 1, 2015, the app has been installed approximately 18.6 million times. In addition, it seems that Wunderlist has been installed 3 million times since the beginning of 2019, so you can see well that the app has gained tremendous popularity since the end of service was announced.