"What can be done when startups believe in the possibility even if funds are difficult?" The dressing sharing application "Chicisimo" is looking for buyers

By
rawf8
The dress-and-share app "
Chissimo
", which has gained 4 million users in just a few years since starting from 0, can share their dress and have others evaluate it, and register their own clothes in the app The service that can receive the proposal of coordination is evaluated as a revolutionary. However, Chicisimo's operating funds are scarce, Chichisimo founder Gabriel Ardamiz said, "What can you do when startups use up their operating funds and still believe in the potential?" An article titled
How to proceed when you run out of cash, but you still believe?
https://medium.com/@aldamiz/how-to-proceed-when-you-run-out-of-cash-but-you-still-believe-76de86b839f2
You can read how Chicisimo was designed based on analysis and calculation, and the development process went on in the following article.
How was the "Chicisimo", a dress-and-share app that started from 0 and gained 4 million users? -GIGAZINE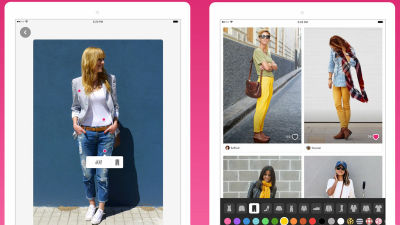 "Today we will start another battle in the form of reaching out to our potential buyers. The first step is to share our vision with as many people as possible Is to explain our assets and team, because we still believe. "So, the way Ardamiz took was to sell his services. Ardamiz explains the unique technology of Chicisimo as follows:

The core of the reason why Chicisimo has become popular and widely used is the system of "classifying clothes and understanding user preferences". In the past, the criteria for classifying clothes were ambiguous. Ardamiz and his colleagues have built a system that automatically recognizes, manages, and executes the similarities and correlations of retailers dealing with fashion products. In addition, the system reflects the analysis of trends in millions of fashion products uploaded to the system by Chicisimo users and the fashion products that users often wear, so it is recommended according to user preferences. It was said that it was possible to organize and display fashion products. Ardamiz describes the system as 'a brain that understands clothes'.

The system organizes and classifies each fashion product as metadata. This meta product has attributes such as fashion product color, clothing type, collar shape, atmosphere, application, size and material. For example, for a black school sweater, a set of metadata such as black + sweater + V-neck + casual + school + size 42 + cashmere will be created. Fashion products themselves are short-lived, but collecting metadata of fashion products is useful for understanding trends in user preferences.

Ardamiz says Chicisimo is like
Spotify
for music distribution services and
Netflix
for video distribution services.
Ardamiz also shows how to use Chicisimo in movies. Chicisimo
can also be linked with AI assistant Alexa
, and the following movie shows how you can choose recommended coordinates at Chicisimo through Alexa.
In-Bedroom Fashion Stylist-Fashion Taste API-YouTube
When a woman says to Alexa, 'Looking for office coordinates using a black jacket' ...


A coordinate with a black jacket is displayed on the screen.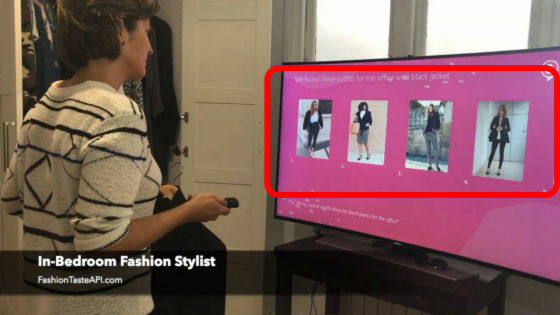 The woman then asks Alexa, 'Can I wear clothes in the closet?'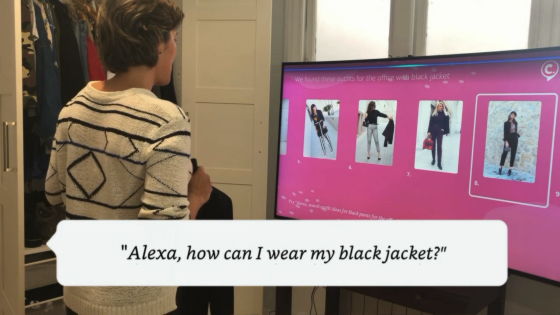 Shows a combination of clothes, shoes and sunglasses in the women's closet. It looks like you can change your clothes even in a busy morning without any problems with coordination.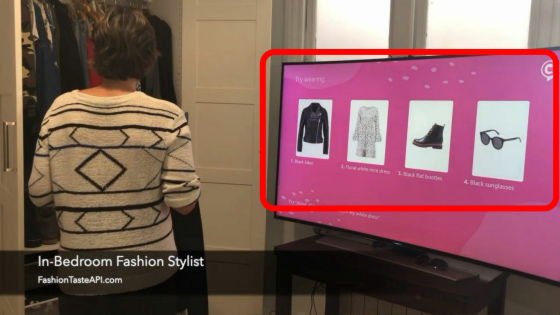 It also shows how fashion products are added to the digital closet from the QR code. Chicisimo at the time of article creation also has a digital closet service, but if it becomes possible to give QR codes to fashion products in advance by partnering with external companies etc., users will be able to easily register clothes in the digital closet The


Adding clothes to a Digital Closet-FashionTasteAPI-YouTube
When the user holds the smartphone over the QR code on the skirt ...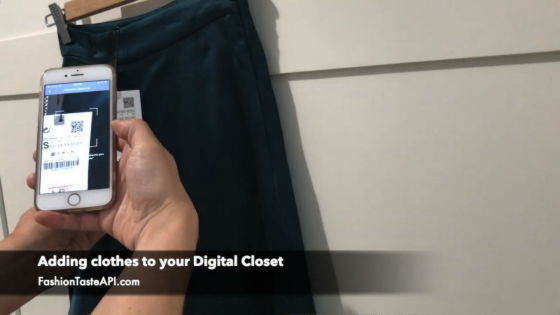 Product name, image, color, and category were added.



Tap a skirt added to the digital closet ...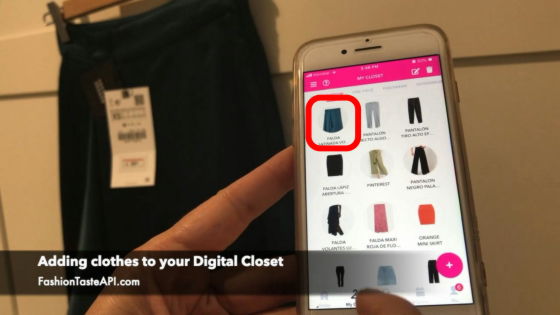 You can check the recommended coordinates.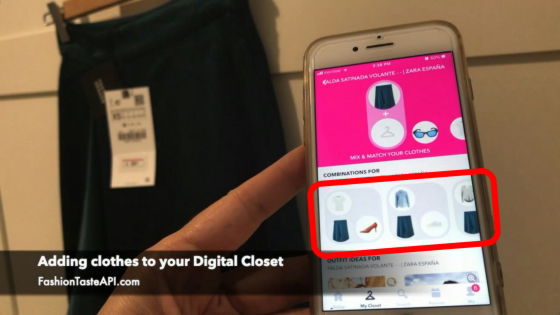 It seems that the function to display recommended coordinates is not just a combination of clothes in the digital closet. You can check the digital closet even when you are out, so if you have a QR code, you can also shop for clothes that you have before purchasing even with clothes that you have.


In-Store Outfit Recommender-Omnichannel retail Example- Fashion Taste API-YouTube
QR code attached to products in the store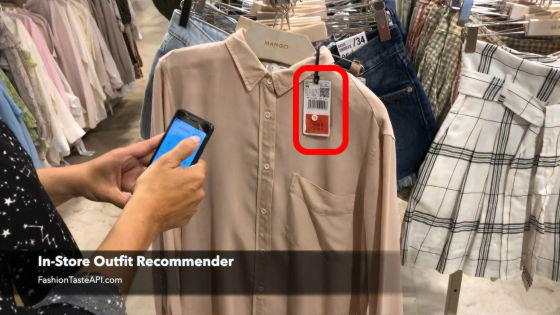 When reading ...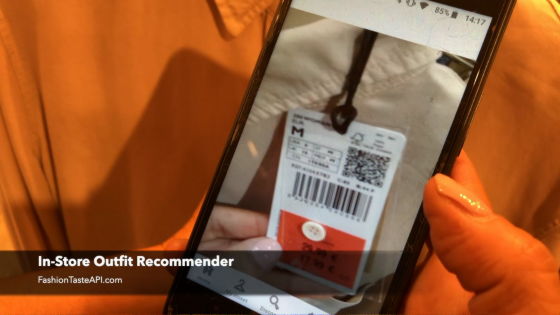 You can check the coordination with the product.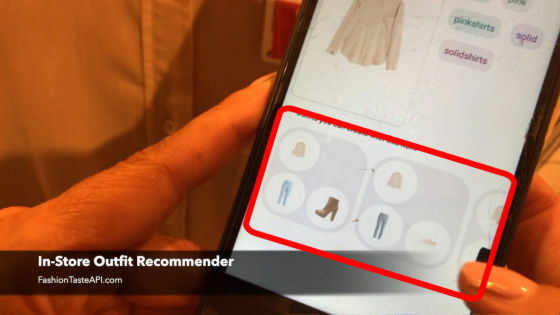 Aldamiz says that services such as adding QR codes to merchandise at stores are in the idea stage, but are feasible. Ardamiz says he has partnerships with various companies, 'If you are interested in any of the services that Chicisimo can provide, please email me.'

in Video, Posted by log1m_mn