Interview with Ikuro Okochi, the script for "Our 7-Day War", how was the story reviving the work of 30 years ago in the present time?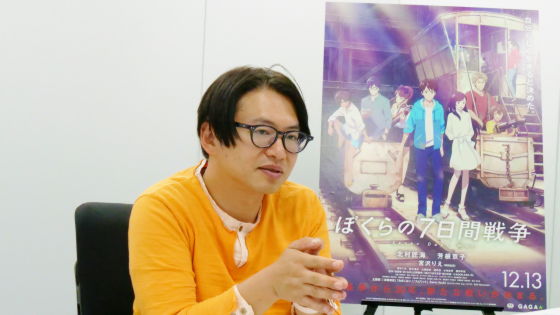 Popular novel 'We' first installment 'of the series more than the total circulation of 20 million part of
our seven days war
animated film' that 'was the original
Bokurano 7-day war
' is 2019 December 13 (Friday )
The original was published in 1985. After that, it was made into a live-action movie starring
Rie Miyazawa
in 1988, but what kind of efforts were made to revive the work that has passed more than 30 years from 2019 in this work? I have been asking various questions to
Ichirou Okochi
who is working on the script.
Our 7-day war
http://7dayswar.jp/
30 years since that war,
A new battle begins.

Of our 7-day war
PV released!

"I decided to live my way."

Friday, December 13 https://t.co/8zNvsWWgjQ # 7 days # Takumi Kitamura # Kyoko Yoshine # Rie Miyazawa pic.twitter.com/uxEE8mjy4L

— Movie "Our Seven Days War" (@ 7dayswar_movie) October 2, 2019


GIGAZINE (G):
I heard that the movie "Our 7-Day War" was started in winter 2016 in preparation for the 10th anniversary of "Tsubasa Kadokawa Bunko" in 2019. What impression did you have about the original novel?

Ichirou Okochi (hereinafter referred to as Okochi):
The first time I touched the "Our Seven Days War" was a movie starring Rie Miyazawa. I remember reading the original after watching the movie and being surprised that no tanks came out. 'I'll change this original like this!'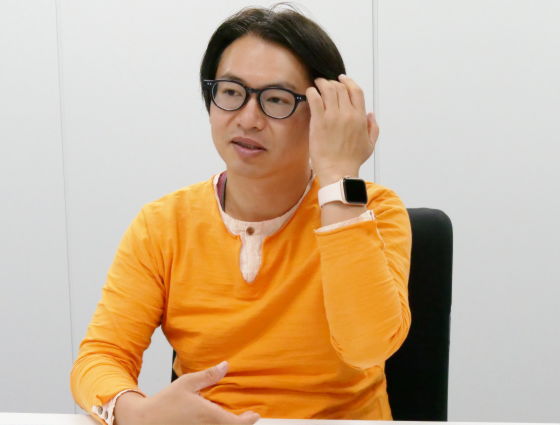 Okochi:
Looking back now, the actors are very good. Of course Rie Miyazawa is good for villain adults. Mr.
Yasuo Daichi
, that "on the eyebrows"….
G:
Sano Sano
.
Okochi:
Yes, Mr. Sano. I thought that it was very good because I was a young teacher who was not just a grandfather, with just the right hatred and matureness.
G:
Did the movie say that Rie Miyazawa was 15 years old at that time and said, "I have younger children?"
Okochi:
It was a time when young female idols such as Miyazawa-san and
Gokumi (Kumiko Goto)
were conspicuous. At that time, I was a college student, so the impression was that the movie was for a younger generation than me.
G:
This work will be a new work made 30 years after that movie. Was there any order from the production side in writing?
Okochi:
It should be a modern story, not a story at the time. Then, I was told that I wanted the hero's age to be a high school student. Perhaps the reason for high school students is that high school students thought it was the audience's volume zone. What we are talking about today was an order that I was satisfied with considering that I would like my current customers to see it. However, the present age is not the age of management education like the original, and it is interesting to get in touch with friends outside the original abandoned factory, but now it is easy to contact using a smartphone. In addition, 'Isn't there a choice for modern children to stand up in the first place?'
G:
(Laughs)
Okochi:
Nonetheless, people in the original that I didn't know gathered in one place and lived together while fighting against the enemy, and I think it's tremendous pleasure. This structure is also in robot animation. I don't know people who are going to board a big ship and move while fighting against enemies. The same
goes for
'
Mobile Suit Gundam
'.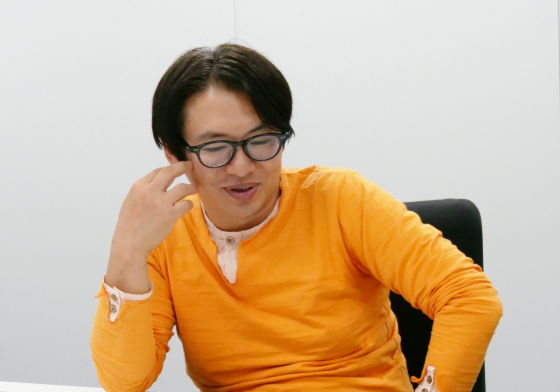 Okochi:
I think that the original that realized this structure without using mysterious power in the present stage is really wonderful. And when I wrote it, I felt once again how powerful this structure was.

G:
In this scenario, the screenplay meeting was held with a total of 10 people, including
Yuta Murano
. Did this meeting proceed smoothly? I saw the information that the script was destroyed once along the way.
Okochi:
But it's not so big in me ...
G:
Really! ?
Okochi:
When making a new one, I don't think that trial and error—making it halfway and starting over—is not that rare, and sometimes it is necessary. In other TV series I did, there were times when "the plan changed three times" and "evening animation turned into midnight animation".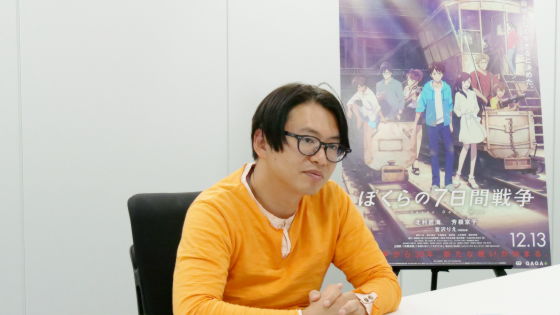 Okochi:
It takes a lot of time, but I don't think it was a waste of time. I thought it was getting better as I changed the paper and changed, so I didn't feel like I was in trouble.

G:
There was something piled up.

Okochi:
Even after trial and error, it was said that "This is better than this" and "Let's change because that is better", but it was n't "I 'm not good enough. I think the final draft was much more interesting than the first script I wrote.

G:
The original author, Mr. Soda, says, "If there is only one request, it has been consistently written," I want children to defeat adults. " Did the part change significantly with each revision, and did you arrive at the current shape?

Okochi:
That's right. However, the fundamentals of "high school students are standing up and fighting adults and being released physically and mentally" remain the same.

G:
Other gimmicks and composition changed.

Okochi:
I think there are a lot of minor change versions in the car. I don't think it's a new model, but the basic story structure and structure haven't changed much. Since the character has changed, there may have been people who had the impression that it was different each time they looked at the script.

G:
Ms. Soda's order did not have an element of "Stand up".

Okochi:
Yes, there wasn't.

G:
Still, because "Stand Up" is the core part of the original, is it a feeling that it was put in because "I have to do this"?

Okochi:
I agree. I think it is one of the charms of the original, and it is a strong pleasure.

G:
I mentioned earlier that I have a smartphone right now. Although it was not in the original or the movie, I think it was used effectively with the Internet.

Okochi:
I thought that I would use the net if I was a high school student today. As a tool to fight adults even when standing up.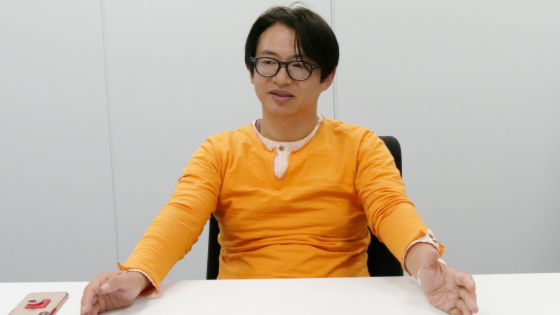 G:
Moreover, it is well drawn where it is not just a good direction.

Okochi:
I agree. However, even if a bad incident occurs on the Internet, I don't think that I should not go back to the era when there is no Internet. The net is just a tool, and I think it will be better or worse depending on the person using it.

G:
Whether it's the net or a character that wasn't in the original story, Mallet, it seems that it is a very modern one, but I think there was an idea that wasn't adopted. How did you choose?

Okochi:
This is the problem awareness and problems that children currently have. But that's not so difficult, 'I like people' 'I have to study, but I don't like studying' 'I made high school debut but I'm afraid to go out' ' It is a matter such as.

I can't say much about it, but it also includes things that weren't done 30 years ago. For example, even Thais were not so many in Japan 30 years ago. However, it's not just a principle claim, it's just a depiction of the modern world, people in the present age, and modern troubles, so it's not something that was set up on the top.

Originally, in addition to "Bokura", there are people who were originally in the factory. However, because the character of the former Japanese soldier is not right now, I changed it to a foreigner called Mallet. It is a person who is far from our daily lives, but who is definitely in the same Japan.

G:
Starting from day 0 when `` Bokura '' decides to run away, the title of `` Our 7-day war '' shows children fighting for 7 days, but the time allocation for 7 days is drawn How was it adjusted?

Okochi:
The title "Our 7-Day War" cannot be changed and should not be changed, so we created a 7-day itinerary. 'How can I fight against adults for 7 days?' This is unexpectedly difficult. It 's very difficult to stay with an adult for 7 days.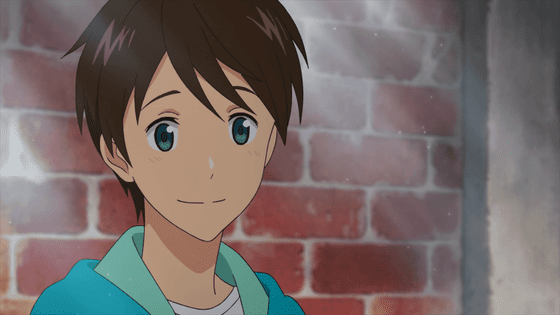 G:
If it is only on the first day, it is still not.

Okochi:
I can go for the first two days. Adults aren't stupid, so they are attacking in a new way.

G:
There are elements that should be included and elements that should be dropped even during the 7 days ...

Okochi:
That's right. In addition to the battle with adults, I want to include dramas where children are getting closer and farther within 7 days. However, I didn't worry so much.

G:
Really?

Okochi:
You can draw the distance approaching in the process of winning adults, and conversely, when you fall into crisis, the distance goes away. If you link to the situation of the battle, it feels calm naturally.

G:
From the development of the first half, "I see, how did you come?" "You can't stand up for 7 days unless you fight back at first," in the second half, "Is it really possible to stand up for 7 days !?" Do you write cool when you are writing a screenplay? Or can you feel good when you are writing, and be able to write with high tension?

Okochi:
I'm probably a cool writer, I don't know how it looks, but it's difficult to explain, but it doesn't mean I didn't write it. This work must draw not only children but also adults. The description of the place and the explanation of the background are also necessary on the screenplay, so you can't write it with tension alone. Of course, I draw close to the character's feelings.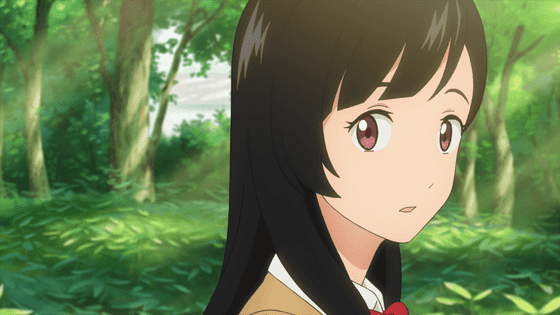 G:
While looking at the character's line of sight, it is necessary to draw a line of sight.

Okochi:
That's right. Of course, there is a scene that says "I need to write this scene with Mr. Mamoru-kun's feeling", and even so, the "scene that pulls the camera" is absolutely necessary, so I draw the part that pulls the camera.

G:
When you pull the camera, do you feel that Okochi-san is "drawing a picture"?

Okochi:
When it comes to writing a screenplay, that is exactly what you think of. I don't do almost any picture designation. So, even if you pass the same script, I think it will be quite different depending on the director.

G:
Have you ever heard a character's voice while writing a script?

Okochi:
I can't hear you at all. I.

G:
If you are writing a script as a complete character.

Okochi:
Oh, except for works that have voices like Lupine the Third.

(Laughs)

Mr. Okouchi is involved in the screenplay and series composition of the TV series "
Lupin III PART5
" released in 2018.
Okochi:
When a character who has already heard a voice said, 'Make that character,' it might be like that, but Miyabo Rie-san, who is talking about our 7-day war, It was not decided at the stage of writing the script. So there is no use for images. I'm not casting or acting, so I don't think it's a good idea to have an image.
In the case of novels, there are some people who write that this person's voice was assumed later, but that is basically a work that can only be completed by the artist. In the case of anime, the voice I envisioned does not always match the voice assumed by the production or sound. The voice is left to the professionals.
G:
Doesn't it mean that you can hear the voice in your brain without writing as the voice of the cast?
Okochi:
I think there are people like that, but I can't see the picture, and I can't hear the sound or voice. Is it heard by the director? I think at least I can't supervise.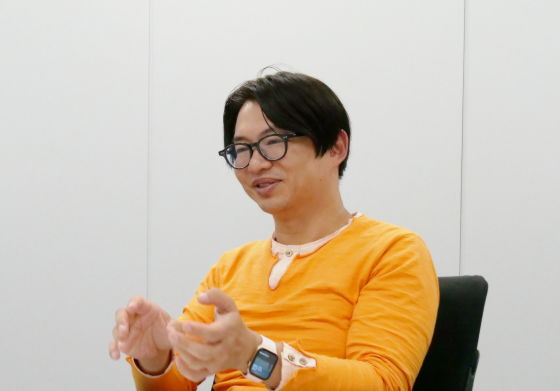 G:
Is it a screenplay?

Okochi:
Something seems to be difficult, director.

(Laughs)

Okochi:
I'm always impressed that I can't think of so many things.

G:
You said that you worked with Director Murano for the first time, but what kind of person did you have for Murano?

Okochi:
Mr. Murano was a person who could make his own words "I want to do it here", "I don't want to do it here" and "I think this way".

G:
Are there any directors telling you with an image?

Okochi:
There are various ways of communicating depending on the director. Some people don't say words clearly on purpose. In order not to fix the image.

G:
In that, Murano has clearly communicated the image.

Okochi:
I agree. He talked about why he thought so. Thanks to you, the catch ball was smooth. This is particularly reflected in the character Honda. Adults and children appear in this work, but Honda is a young man who is an adult but has not yet grown up. I think that the expansion of this character is thanks to two different generations of director Murano and me.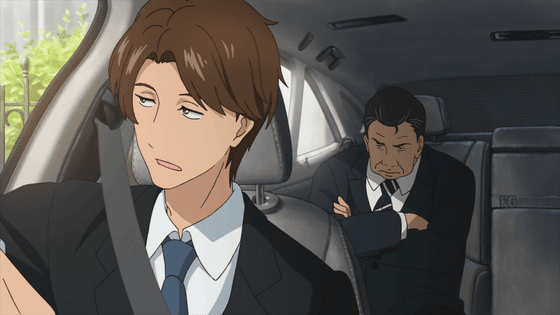 Okochi:
There are multiple secretaries of lawmakers. That's why Honda was only Secretary C in the beginning. There will be one young man who is familiar with the current Internet situation among secretaries. However, during a meeting with Director Murano, Secretary C was steadily expanding and won the name Honda. I think Honda is close to Director Murano. Eyes and values. I don't think that character was born alone, so that was really good.

G:
In this work, in addition to Honda, there are adults with various circumstances.

Okochi:
I agree. Speaking of the original adults, they were parents and teachers, but this time they are more varied. Some adults are angry with the behavior of their children as "Huo!", But because they work, they ca n't help but be impressed or interesting. It 's an impression that adults are n't as mature as they used to be.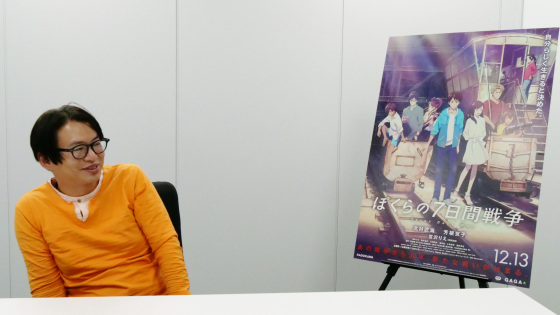 G:
Adults have changed as children have changed.

Okochi:
You diversified. Whether it is good or bad. In the past, adults were only office workers and mothers, but now there are various ways to work, such as working mothers, full-time husbands, and people working at home. The view of adults has changed too. In the past, when adults read comics, they were angry that they were not adults, but now that is not the case.

G:
Rather, adults are reading comics.

Okochi:
Now, it has become a culture that can be proud of overseas.

G:
That is the difference in the times between the original and this work, or it has changed that much.

Okochi:
It has changed. Before this work, I worked with Dr.
Go Nagai on the
work '
DEVILMAN crybaby
', but Nagai was once the enemy of the Ministry of Education, but the other day, from the Ministry of Education, Culture, Sports, Science and Technology. You were honored. I thought that the times have changed.
(Laughs)
Mr. Go Nagai
won the 47th Japan Manga Association Award from the Minister of Education, Culture, Sports, Science and Technology
in 2018, and became a topic of "
historic reconciliation with the educational community
".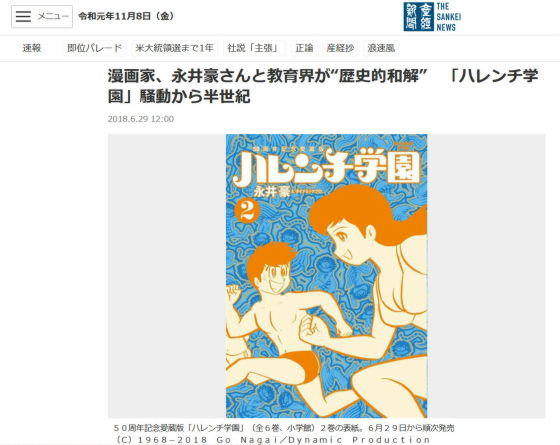 Okochi:
If the world is the same as before, I think that this film is not an animated movie either.

G:
The fact that this became an animated movie itself is a manifestation of changes in the times.

Okochi:
Animation is now a time for ordinary people to see. Not something that children and some fans see.

G:
surely. The story changes, and it is a question about Okouchi-san, not the work, but I would like to ask you about the writing environment.

Okochi:
What is the environment?

G:
I don't think it's handwritten, so what kind of software are you using?

Okochi:
A text editor. There are many word processing programs like Microsoft Word now, but I use an editor. There is a software like " O's Editor " that is like a screenwriter. There is a function to re-edit in the style of the script, which is convenient. I don't know if you can give the name of the specific software.

G:
It's okay. There was a story about using Story Editor from Mr. Gen Kakuen before.

Okochi:
I've been using software called ' WZ EDITOR ' for a long time, but since it became difficult to use after the version change, I switched to 'O's Editor' at the recommendation of an acquaintance. After all, word processor software still has a heavy image, and still uses an editor.

G:
If the typing speed is fast, you want to respond properly.

Okochi:
I agree. Also, when the proofreading function says 'Japanese is wrong' or something comes up, I thought 'It's noisy! I'm such a talking character!'

(Laughs)

G:
Then, is the script written on the PC all the time?

Okochi:
I agree. However, there is a new change recently. Until now, I have repeated many times when I wrote a manuscript, printed it out, put it in red, put it in blue, and reflected it. When I was writing, there was no objectivity, so I printed it once on paper and read it objectively to see if it was interesting. I used to be an editor, and I read it with a red pen and a sticky note on the manuscript I received from the author.

There was that trap and it was like that, but recently I'm using a tablet instead of paper. Read on a tablet, put red on the tablet with a pen, and so on. Unlike paper, it does not take up space, is easy to carry, and has a hierarchical structure that keeps old information, making it convenient. No, the tablet is amazing. very good.

G:
After finishing writing, review it with the editor's eyes calmly.

Okochi:
As a switch to switch feelings, the style itself of putting red in handwritten things has not changed. Red is a fine correction and blue is a flow correction. For example, it has been a pleasant atmosphere so far, and this scene has been transformed to give a sense of tension. From here, the scene will be shortened, and the climax will be around this time zone. The blue letters are like that.

G:
I think that there is always a deadline in the screenplay, but is there anything that you do to protect the deadline?

Okochi:
No, it 's just going to the desk.

G:
Do you feel that the deadline is naturally protected, or are you doing something to protect it?

Okochi:
On the contrary, what are you doing? Is there anything you can do to meet the deadline?

G:

I have
heard from Kazuki Nakajima
that if you don't protect, you will come to your stomach
and you'll
die
.
Okochi:
I think I 'm the one to protect. I used to be an editor and a person who made man's manuscripts ...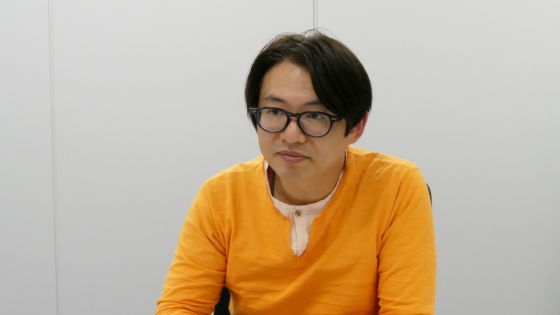 Okochi:
Actually, even if the manuscript is a little late, the book will come out. That's why I've been told, 'Look, it's three days late, but it's really a book.' I was able to place an order with a better designer if I gave it to the deadline. Once again, I was able to adjust the color development at the color school ... or by raising it according to the deadline, the quality can be improved.

Even in animation, even if the script is delayed, it will be aired. But even if it was aired, 'If it was true, I could ask this animator but I couldn't ask because I was late', 'I couldn't do it even though I should have been able to retake one more time.' In other words, if my script is delayed, the quality will drop accordingly. Of course, it's not good that the quality of the screenplay you wrote is going down. That's why I try my best to keep the deadline for myself.

G:
That's why it's natural to protect.

Okochi:
That doesn't mean you can protect it, but I'm going to do it.

G:
I thought it would be difficult to describe the emotional feelings of both adults and children in this work, but have you been careful in writing this separately?

Okochi:
There is no particular difficulty for adults and children. Even children alone have different personalities, so after all it is hard. There is no such thing as being smart or human beings because they are adults. I thought I was an adult when I was a kid, but that's not the case when I grow up. He's confused, envious and weak. The technology that keeps the outer surface has only improved slightly. The contents do not change so much. Because they are the same person.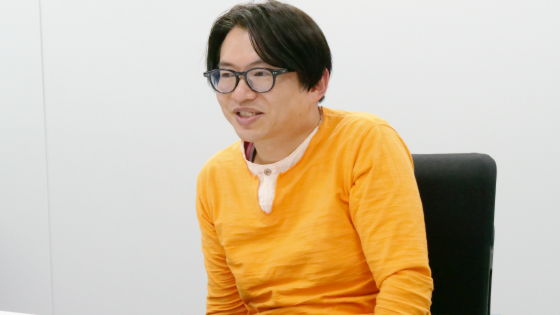 G:
Is there anything like writing a script and the character moving freely?

Okochi:
It doesn't move on its own, but it can't move on its own. If a character that had been full of justice suddenly tried to take obscene means, then it would brake. When a character grows up, that kind of fleshing will be solid, so it won't be able to move according to the scriptwriter's convenience.

G:
Characters don't always move to the convenience of directors and screenwriters ...

Okochi:
You can move it, but you don't want to.

G:
Thanks to that, the act of standing up for 7 days is fantasy-like, but the characters are very natural.

Okochi:
I would be happy if you could say that. No strange power or alien appears in this work. The characters are just ordinary people. Geniuses and extraordinary criminals do not come out.

G:
Even the children appearing in this work are all children who may have been such children in the past.

Okochi:
How can ordinary children fight adults just like us, or just like we used to? What kind of youth can you spend with classmates who shouldn't have met? Would you do this if you were watching them in the theater? I'm glad if you can see me feeling like I don't.

G:
I see. Thank you very much.

The movie "Our Seven Days War" will begin screening at movie theaters nationwide from Friday, December 13, 2019.

Movie `` Our 7-Day War '' notice [released Friday, December 13]-YouTube

c2019 Osamu Soda / KADOKAWA / Our 7-Day War Production Committee