"A home with people who have not been vaccinated should raise a red flag," the Samoa government recommends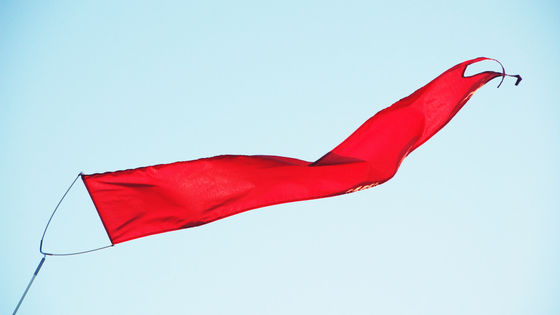 by
Kevin Jarrett
Against the backdrop of the global
measles
epidemic, the
Samoa
government recommended that "a family with people who have not been vaccinated should raise a red flag". The aim is to facilitate a national project that promotes vaccination.
Mass door-to-door vaccination campaign in Samoa as death toll jumps | Newshub
https://www.newshub.co.nz/home/world/2019/12/mass-door-to-door-vaccination-campaign-in-samoa-as-death-toll-jumps.html
Unvaccinated Samoans should identify themselves with red flags, officials say | Ars Technica
https://arstechnica.com/science/2019/12/unvaccinated-samoans-must-identify-themselves-with-red-flags-officials-say/
Measles
, an infectious disease caused by the
measles virus
, has recently become a global epidemic. In August 2019, Britain fell from the status of eradicating measles. In October, the United States also fell into a state of falling out of the measles-eradicated country, and in 2019, the rate of increase in the number of infected people in Europe was more than twice the previous year, and Africa has recorded a nearly 10-fold increase. .
You can understand the global epidemic of measles and its causes by reading the following articles.
Infectious disease experts regret that `` the United States falls from its status as a measles eradication country, it is their fault ''-GIGAZINE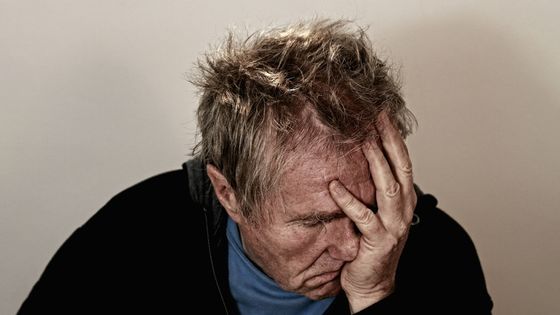 by
Gerd Altmann
Epidemic of measles is not a Samoa also exception is located in the South Pacific, as in November 2019, 'is dead of measles in Samoa has reached 39 people, of Samoa government support is very insufficient',
the world The Health Organization (WHO)
issued a blame statement
. The number of measles infections in Samoa has continued to increase, and as of December 5, it has been revealed that as many as 63 deaths have occurred.
Latest update: 4,357 measles cases have been reported since the outbreak with 140 recorded in the last 24 hours.To date, 63 measles related deaths have been recorded.

UPDATE VACCINATION: Graphic Uploaded Below - As Of 5 December 2019. Pic.Twitter.Com/STS9VV4WkU

— Government of Samoa (@samoagovt) December 5, 2019


The reason behind WHO's condemnation of Samoa by name is that the measles vaccination rate in the country has drastically dropped from 2017 to nearly half in just one year .

The Samoa government originally implemented a triple vaccine program for children, and as of 2017, 74% of the population was vaccinated. However, in July 2018, a nurse accidentally administered water to dilute the vaccine and an expired muscle relaxant to the child, resulting in the death of two 12-month-old babies . In this case, two nurses who concealed, such as by taking an empty bottle of muscle relaxant home, were convicted of negligence and death, but the public distrust of Samoa's medical system was not settled The Samoa government stopped the vaccination program. As a result, the vaccination rate of the Samoa nationals in 2018 dropped to 34%, and it was in a very vulnerable state against the measles epidemic.

The Samoan government, which looked seriously at this situation, closed the school for an indefinite period on November 18, 2019, announced that it was prohibited to enter minor public facilities and that all Samoa citizens were required to vaccinate. Furthermore, on December 2nd, we announced a state of emergency, and at the same time announced that on December 5th and 6th, we would close all government-affiliated institutions except public works that are essential for maintaining our lives. In addition, a large-scale door-to-door vaccination campaign was launched, and the public was advised to wait at home and wait for a vaccination team organized by medical personnel to visit the house. In this campaign, it is recommended that households with non-vaccinated people raise a red flag outdoors so that the vaccination team can easily identify unvaccinated families.

Samoa's Prime Minister Tiraepa Sailele Marielegao said in an announcement, "I ask all citizens to help protect children. It is important to have a 100% immunization rate."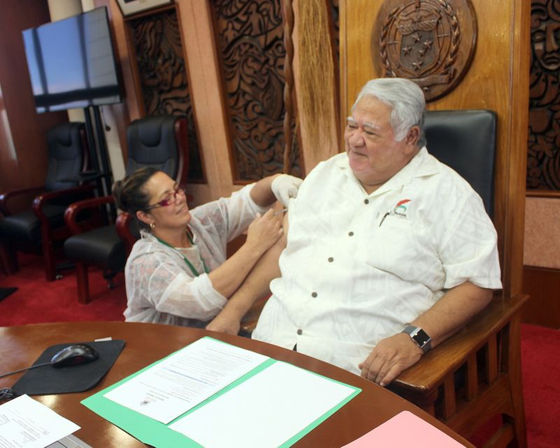 Meanwhile, Samoa anti-vaccine people are protesting on Twitter using the hashtag `` #NaziSamoa '' as `` the vaccination campaign is like a Nazi German Jewish internment '' is.

in Note, Posted by log1l_ks