A plastic bottle with a label that lightsaber really glows with organic EL appears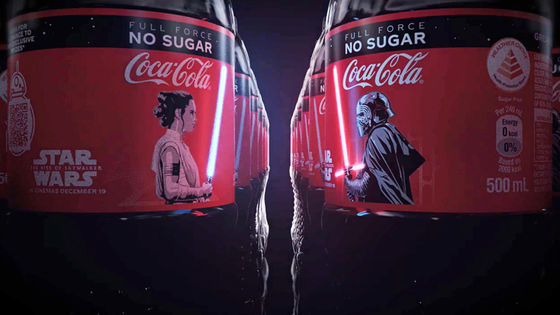 As part of the campaign for the movie "
Star Wars: Dawn of Skywalker
", which will be released on December 20, 2019, Coca-Cola has announced a plastic bottle with a lightsaber that emits light through
organic EL
.
Coca-Cola – Star Wars Galactic Hunt – Coca-Cola No Sugar
https://starwars.coca-cola.com.sg/galactichunt/
Coca Cola to launch world's first lighted Star Wars bottles in S'pore – Mothership.SG
https://mothership.sg/2019/12/coca-cola-star-wars-lighted-bottles-singapore/
Coca-Cola Makes OLED Lightsaber Bottles for 'Rise of Skywalker'
https://gizmodo.com/coca-colas-glowing-lightsaber-bottles-are-the-first-fle-1840236663
You can see how the lightsaber actually shines from the following movie.
View this post on Instagram


There are two types of sparkling lightsaber designs: Ray with a blue lightsaber and Cairo Len with a red lightsaber.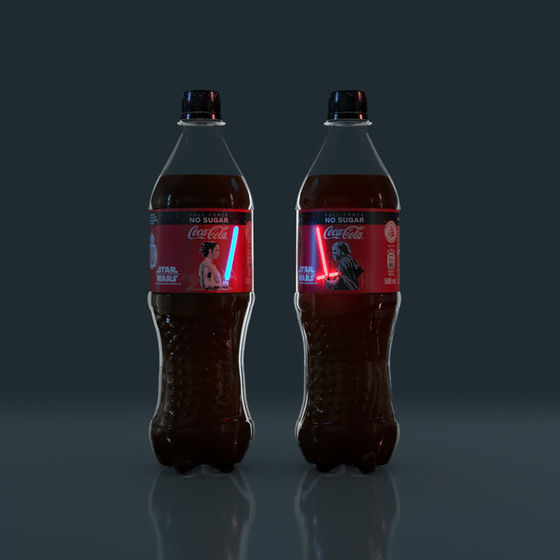 The plastic bottle label is printed with an electronic circuit that reacts to the static electricity of your hands and fingers, and if you touch it with your hand as in the following movie, a lightsaber expressed in organic EL will shine.


View this post on Instagram


According to Lim Kean Yew, marketing and communication director at Coca-Cola Singapore, the bottles emit for a total of about 40 minutes, and if it is about 5 seconds, it can be made about 500 times. .

However, this plastic bottle is a limited quantity of only 8000 bottles produced in accordance with the campaign called "Galactic Hunt". There are 3 occasions to get from December 6th to 8th, December 13th to 18th, and December 20th to 22nd, 2019. Only 'the shop that there is'. If you want a limited bottle, you will need to find a store based on tips hidden on the official website , Facebook and Instagram .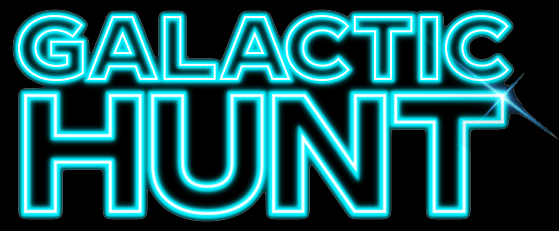 The news site GIZMODO said, "This is probably a strategy to prevent enthusiastic fans and professional resellers from buying up, but for genuine fans to get at the right price, convenience stores throughout Singapore. You will need to run around. '