We have tasted 'Oreo roll cake' which can enjoy Oroe's moist & crispy texture with a bite at Mac Cafe by Barista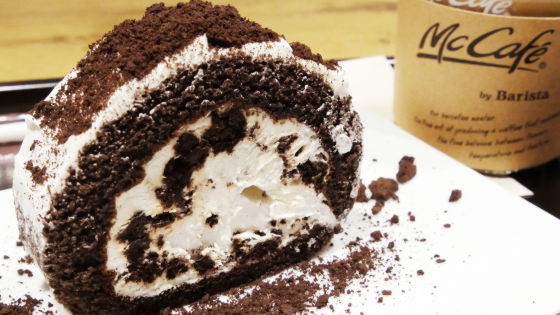 `` Oreo roll cake '', a cookie that has been loved for more than 100 years, characterized by crispy texture and bittersweet cocoa dough,
Oreo
roll cake, McCafe by Barista (Mac Cafe by Barista) attached store December 4, 2019 ( Appears from Wed). In McCafe by Barista,
collaboration between Oreo and drinks has
also appeared in the past, and this time it was a collaboration with roll cake, so I actually went to eat what kind of taste it was finished.
Oreo (R) Roll Cake | Menu Information | McDonald's
http://www.mcdonalds.co.jp/quality/basic_information/menu_info.php?mid=45050
Arrived at McCafe by Barista.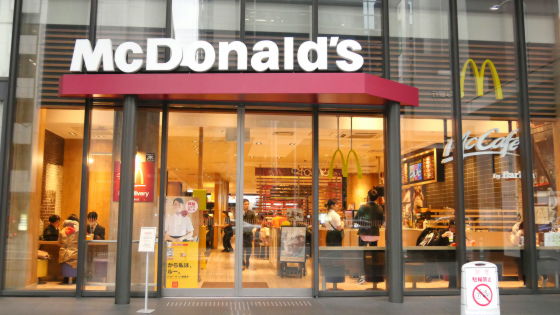 'Oreo roll cake' is topped with crushed oreo cookies on top of the roll cake ...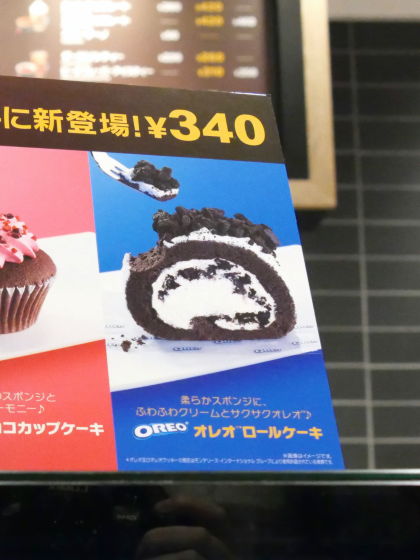 The Oreo roll cake in the showcase was not yet topped with Oreo. In order not to impair the crispy texture, topping Oreo after receiving an order.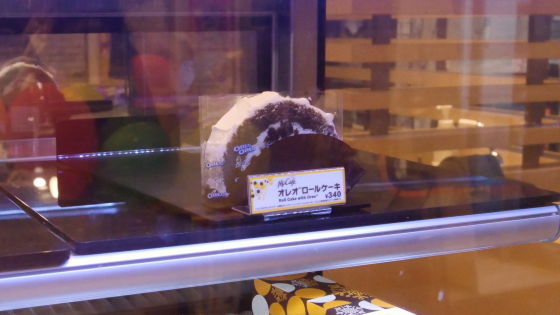 Oreo roll cake was brought in about 5 minutes from the order.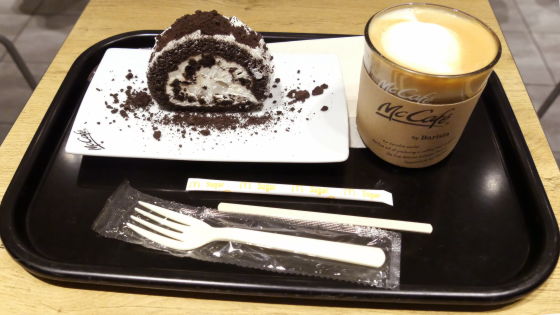 Plenty of Oreo cookies are topped.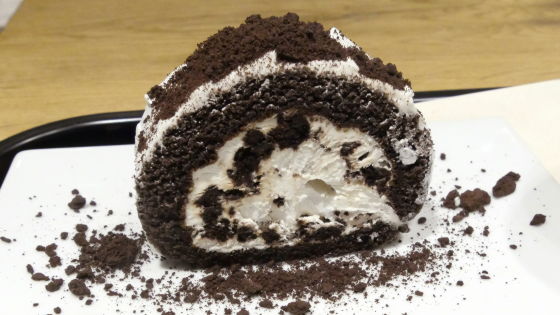 The height is slightly smaller than the transportation IC card.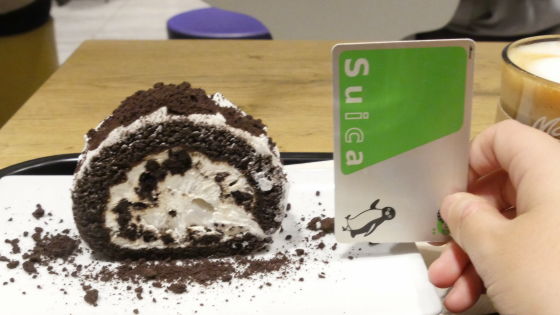 The thickness is about half of the traffic IC card, and it is a small cake.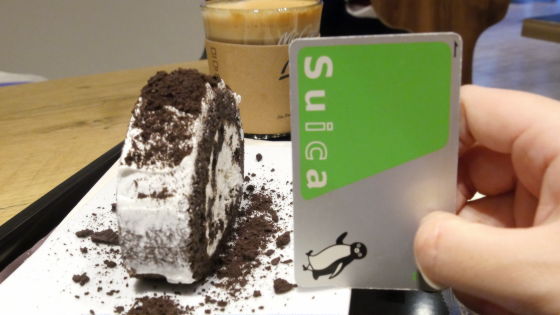 Oreo cookies are mixed not only with toppings, but also with cream. Unlike toppings, it is moist.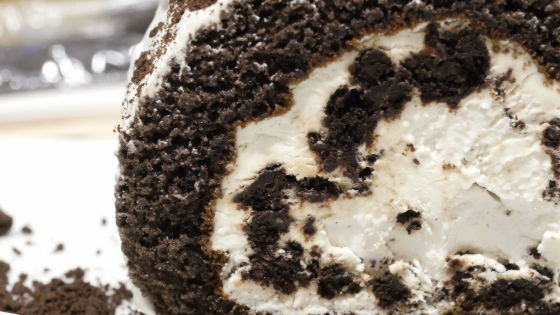 When you eat it, the cream that is smooth and sweet is a milk-flavored whipped cream, not a cream sandwiched by Oreo. The light mouth feels the rich cocoa flavor of Oreo cookies in cream. The fluffy cocoa sponge is modestly sweet, and the bittersweet cocoa taste of Oreo cookies is pushed out to the front. The topping Oreo cookie had a crunchy texture, and the Oreo cookie in the cream had a moist and soft texture. The same Oreo cookie had a different texture.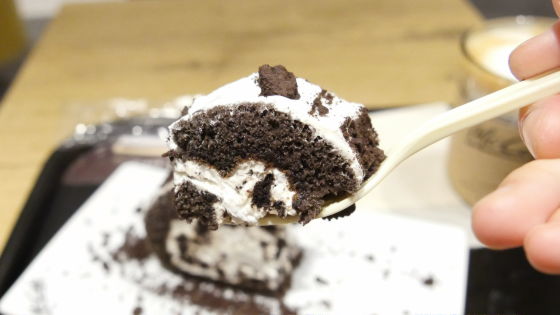 "Oreoroll cake" can be purchased at McCafé by Barista store in McDonald's for a limited time from December 4, 2019 (Wednesday) to the end of March 2020. The price is 340 yen including tax.