LEGO acquires BrickLink, the world's largest fan community and marketplace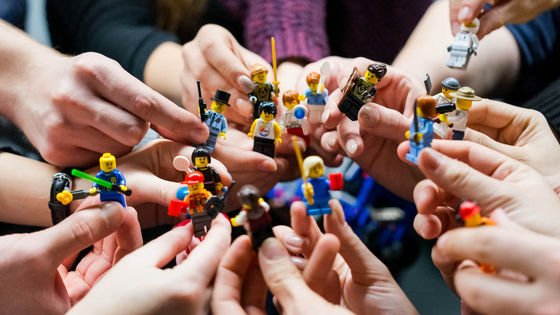 by
Vlad Hilitanu
LEGO
, known for building blocks, announced the acquisition of
BrickLink
, the world's largest fan community and marketplace for LEGO. The purchase price is undisclosed and is expected to be completed by the end of 2019. It is only a measure to cooperate with the community, and there is no plan to change the operation policy of BrickLink.
The LEGO Group acquires BrickLink | Brickset: LEGO set guide and database
https://brickset.com/article/47293/the-lego-group-acquires-bricklink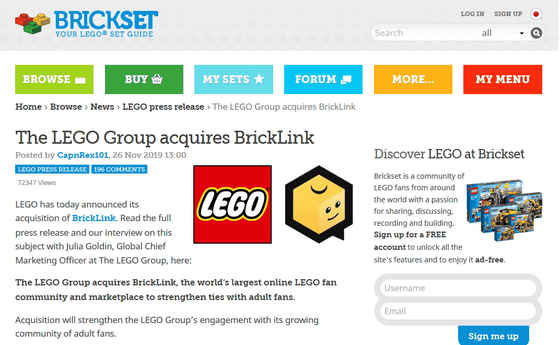 "BrickLink" is a website established in 2000 by
Daniel
Yejek to connect adult LEGO fans.
Born in Prague, the capital of Czechoslovakia, a communist country in 1977, Yejek met LEGO at the age of three and moved to Hawaii after the 1989 '
Berlin Wall Collapse
'. After working as a programmer, in 2000, he started a business called "BrickBay", a name reminiscent of block toys and "eBay". It was renamed "BrickLink" in 2002 when the site grew.
"BrickLink" has grown greatly, but Mr. Yejek died in 2010 at the age of 33. Remaining "BrickLink" is the founder of Korea 's largest game company Nexon in 2013 Kim Jong Air I joined the investment fund NXMH led by him.
LEGO places great importance on adult LEGO fans and has been building relationships with the community for many years, but has decided to acquire BrickLink for further evolution.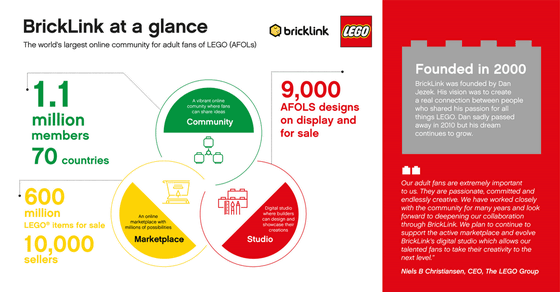 According to Julia Goldin, global chief marketing officer, BrickLink is a site devoted and passionately supported by the staff inspired by Mr. Yejek's vision, so I think that I should do something as LEGO He said that he will continue to provide support. Regarding the marketplace, it is clear that there will be no change in transaction fees, and that we intend to operate with "supporting fans more effectively" in mind.


in Note, Posted by logc_nt