Apple removes customer reviews from online store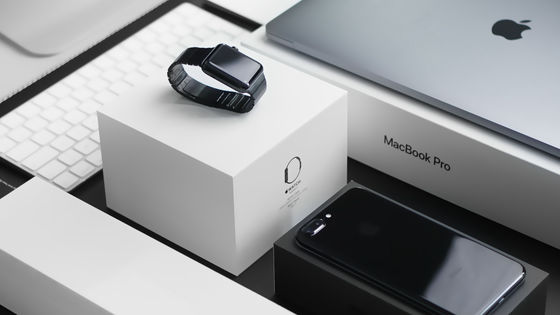 by
Julian O'hayon
Apple has its own online store on the official website, and products such as iPhone, iPad, Mac, Apple Watch, AirPods can be purchased. From this online store, it became clear that the customer review feature, which recorded the voice of users who purchased Apple products, was silently removed.
Apple pulls all customer reviews from online Apple Store
https://appleinsider.com/articles/19/11/21/apple-pulls-all-customer-reviews-from-online-apple-store
Apple removes customer reviews from its online store-The Verge
https://www.theverge.com/2019/11/21/20976335/apple-customer-reviews-removed-online-store-rating
AppleInsider, Apple-related media, first reported that customer reviews were removed from Apple's online store. It has been confirmed that customer reviews have been deleted from online stores (Apple Stores) in multiple countries such as the US, UK and Australia.
The customer review was deleted from November 16th to 17th, 2019, and it is possible to confirm
before
and
after the
customer review
deletion
on the Internet Archive Wayback Machine.
For example, in the case of Apple Pencil, as of November 16, there is a five-star rating on the red frame ...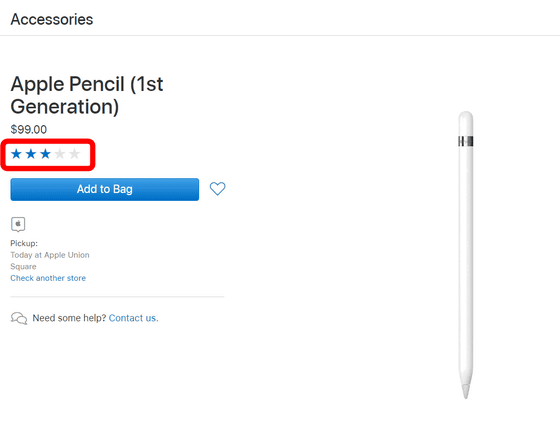 On the 17th, the 5-star rating disappears.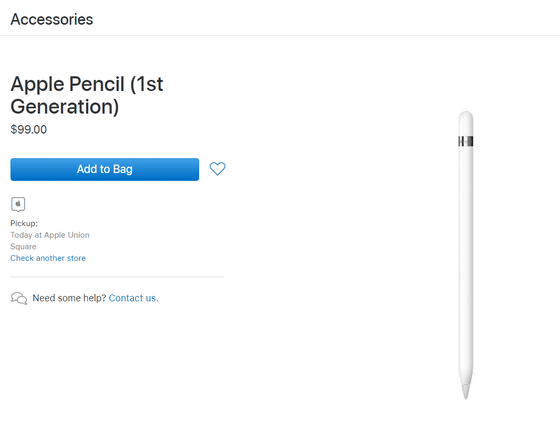 In addition, the review section at the bottom of the page where you can check the voice of "Ratings & Reviews" is also deleted.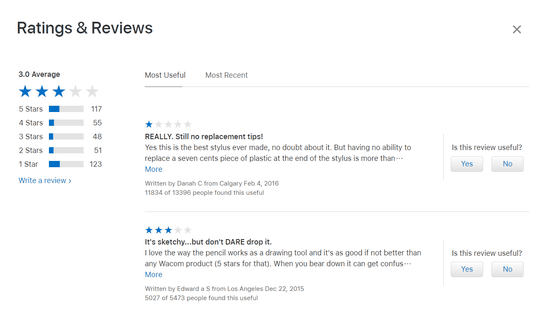 The Verge from overseas media pointed out that users will not be able to get useful feedback from online stores, especially if the product has initial defects.

At the time of article creation, the customer review column has been deleted from the Apple Store in Japan.

Buy AirPods Pro-Apple (Japan)