`` Method to suppress tinnitus '' is accidentally discovered during research on car sickness reduction device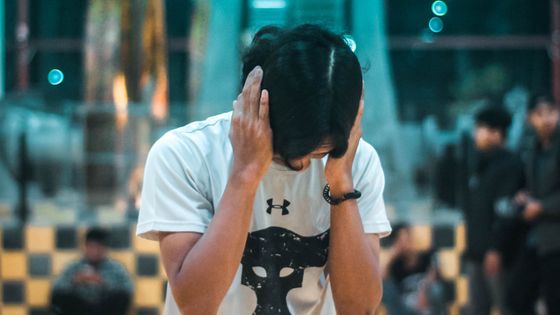 by
@chairulfajar_
Tinnitus
, in which you can hear annoying sounds that are not actually sounding, can interfere with people's concentration or disturb their calm mood. Researchers say that you might have found a way to easily treat such tinnitus while you were researching a device that reduces car sickness.
We 'may' have discovered a potential remedy for tinnitus – by accident.
https://www.linkedin.com/content-guest/article/we-may-have-discovered-potential-remedy-tinnitus-spencer
Spencer Salter
, a researcher at
Coventry University
, was researching a device to reduce the sickness of people riding in self-driving cars. What makes you feel uncomfortable when you are in a car is that there is a gap between the visual information while looking at a stationary object at hand and the sensory information that actually stimulates the
inner
canal of
the
inner ear
by moving your body. Mr. pointed out. For this reason, when you are sick, you can see the scenery and the horizon in front of you and actually move yourself, and then predict how it will move.
On the other hand, in the development of autonomous driving cars, the tendency to "make a seat facing the rear window on the opposite side of the traveling direction" has become common. Especially in an automated driving van where a large number of people get on, it seems that it is easy to make a backward-facing seat, but in a past
study
, Salter proved that people sitting in a backward-facing seat are prone to car sickness The
So Salter and his team are doing research to reduce people's sickness using head-mounted devices. Actually `` a device that wears on the head and applies vibration to reduce car sickness '' is being developed by companies, and it seems that it is a research that attracts attention from military personnel in order to avoid the use of drugs is.
`` OtoTech '' which reduces motion sickness and VR sickness with `` vibration '' without using medicine attracts attention even at the military level-GIGAZINE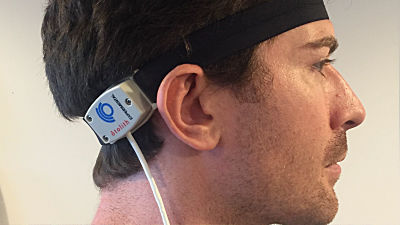 The head-mounted motion sickness reduction device developed by Salter and others works on the inner ear with a slight vibration just behind the ear. In the laboratory experiment, it was confirmed that this device reduces car sickness, so the research team has 24 very easy-to-work participants who wear the device and runs in the city on a minivan The we.
There are 4 levels of vibrations in the device, and it was Level 3 vibrations that were shown to be "the most effective in reducing car sickness" in laboratory studies. For this reason, Level 1 vibration was set for half of the participants and Level 3 vibration was set for the remaining participants, and the participants were seated in a seat facing away from the minivan. During the 15-minute test, the participants were instructed to do the puzzle while sitting in the seat, and the state of being prone to car sickness was reproduced.
As a result of the experiment, a participant who was given level 1 vibration became sick after 6 minutes from the start, but a participant who was given level 3 vibration took 12 minutes to become sick. Participants who experienced Level 3 vibrations reported that they were able to recover from car sickness on straight roads. The results of this study are not papers at the time of writing, but Salter said they will be published in scientific journals in the future.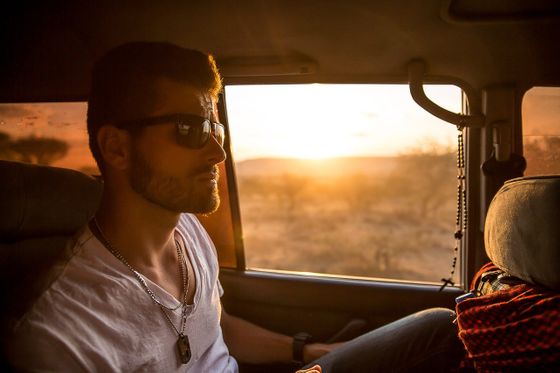 by
Free-Photos
And, by chance, Salter discovered that 'the vibrating head-mounted device had the effect of suppressing the tinnitus of participants who suffered from tinnitus.' It seems that tinnitus is often caused by abnormalities in the inner ear, and it is not uncommon for people who are also prone to car sickness due to the inner ear to suffer from tinnitus. In fact, some of the 24 participants were suffering from tinnitus.
When wearing a head-mounted device and applying level 3 vibration to a female participant who suffered from tinnitus, the woman reported that tinnitus improved. It seems that even after consulting with various doctors and specialists over the years, the woman's tinnitus did not improve, but somehow the device to reduce car sickness dramatically improved tinnitus is.
Since seeing this case, Salter has begun offering devices to people who suffer from tinnitus. All people who wear the device report improvements in tinnitus, and some say that some people don't want to take the device home and return it. The device is easy to wear and does not make a loud noise, so people forget that it is wearing in 1-2 minutes. In fact, when experimenting with the effects of reducing car sickness, some participants didn't realize that they were wearing their devices after the experiment.
This discovery was a coincidence and there was only empirical evidence from Salter at the time of writing. Perhaps the vibration of the device acting on the inner ear is thought to reduce tinnitus, but Salter said that there is a need to continue experimenting with people who specialize in hearing and tinnitus.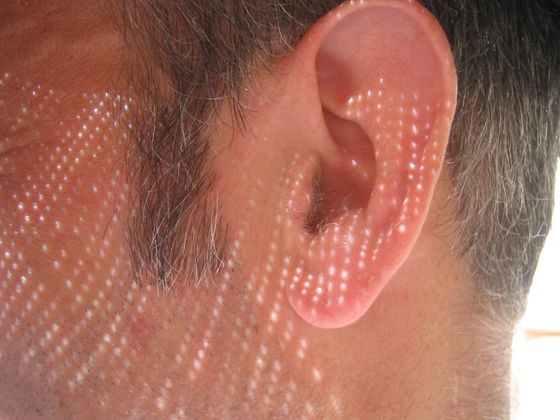 by Simon James