A new fruit in tea 'MACHI café Lipton hot fruit in tea' that sold out in 2 days and made a queue of 4 and a half hours appeared in Lawson so I tried drinking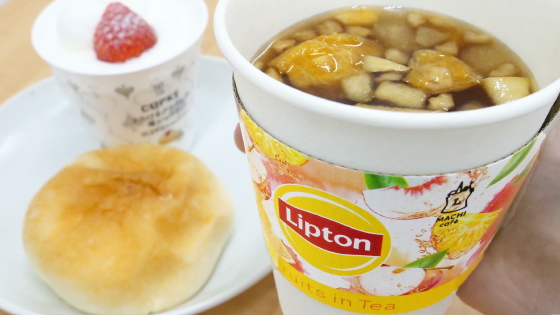 The fruit tea of
Lipton
, which is overwhelmingly popular
, is sold out
in
just two days from the launch, and a
limited time shop makes
a queue waiting for up to 4 and a half hours
, the hot tea '
MACHI café Lipton hot fruit It
has been in Lawson since November 19, 2019 (Tuesday). Lipton's tea specialty store "
Lipton TEA STAND
" is a popular hot fruit in tea that you can enjoy with Lawson.
Launched "MACHI café Lipton Hot Fruit In Tea" with a tropical scent
http://www.lawson.co.jp/company/news/detail/20191114news001.html
Arrived at Lawson.


Immediately purchased "MACHI café Lipton Hot Fruit In Tea". Since there was no eat-in space in the store, I took it out. In the case of takeout, you can attach a stand.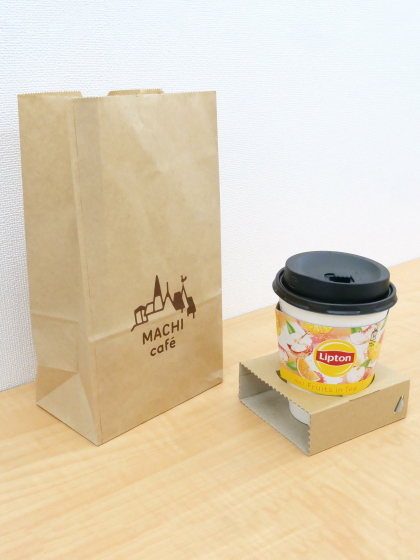 Compared to a transportation IC card, it is about this size.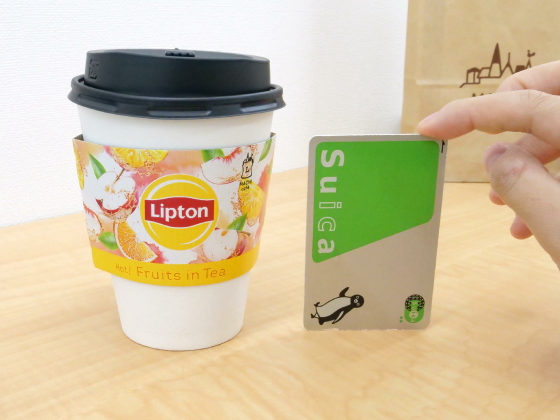 On the sleeve, pictures such as apples and pine in hot fruit in tea are drawn.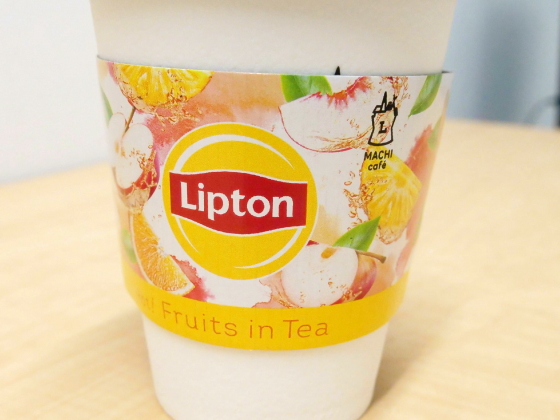 When I opened the lid, the sweet scent of peach drifted.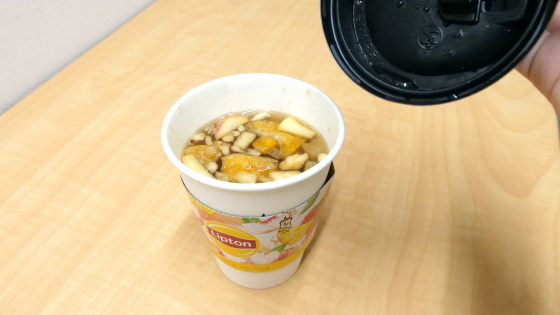 Hot tropical flavored tea contains 4 kinds of dried fruits: orange, apple, pine and peach.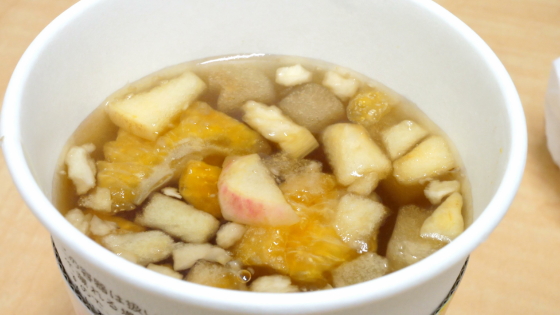 If you take a bite, the sweet scent of apples and peaches will softly spread out, and you will feel a slightly modest pine acidity. Tropical flavor tea has a bit of astringency, but the sweetness drawn from the dried fruit is strong, so it doesn't matter much. If you buy it and drink it, you didn't feel the sweetness or sourness of the fruit, but if you drink it for about 10 minutes, the sweetness extracted from the fruit will dissolve further into the tea and it will be enough even without adding sugar It was so sweet.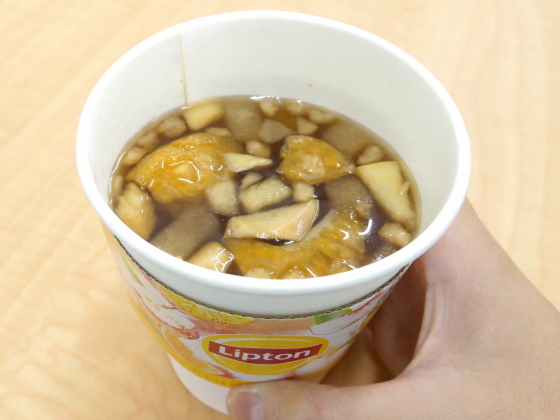 The dried fruit has a crispy texture, and the juice is gradually spread into the mouth when a large cut orange is placed in the mouth. Crushing the orange in the tea can be adjusted to a strong orange-flavored tea, so if you like oranges it is recommended to crush the orange a little before drinking.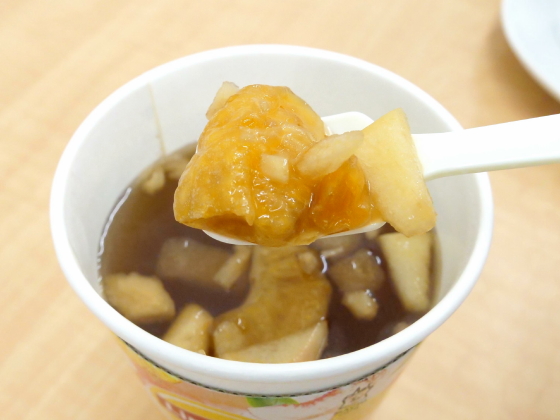 Because it has a clean sweetness without habits and dullness, it goes well with sweets. Also it has appeared for a limited time from Lawson '
CUPKE (Kapuke)
' and '
Hobokurimu - Hobohobo cream of the shoe -
' also was perfect compatibility.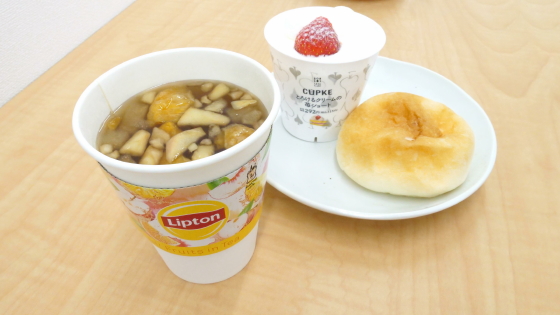 "MACHI café Lipton Hot Fruit In Tea" is 260 yen including tax, and has been on sale for a limited time from November 19, 2019 (Tuesday) at Lawsons nationwide excluding some stores.