What is happening in Iran, where the Internet is almost completely blocked?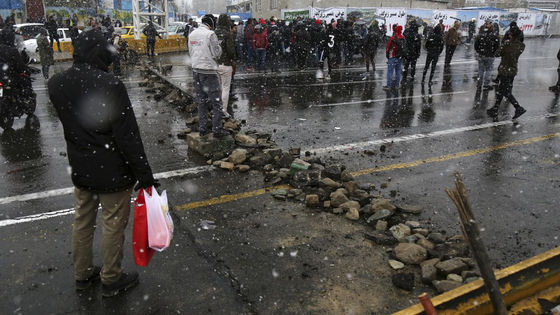 On November 17, 2019, Iran found that there was a serious communication failure in the Iran that almost completely blocked the Internet. Occasionally, there is a large-scale demonstration in Iran that protests the gasoline price hike, and the view that the Iranian government is involved in this Internet obstacle is spreading.

Internet disrupted in Iran amid fuel protests in multiple cities-NetBlocks

https://netblocks.org/reports/internet-disrupted-in-iran-amid-fuel-protests-in-multiple-cities-pA25L18b
Protests grip major Iran cities over gas prices; 1 killed
https://apnews.com/2062e5a7e6b3447d9af1b42141661f01
Iran supreme leader warns 'thugs' amid gas price protests
https://www.cnbc.com/2019/11/17/iran-supreme-leader-warns-thugs-amid-gas-price-protests.html
Iran Blocks Nearly All Internet Access-The New York Times
https://www.nytimes.com/2019/11/17/world/middleeast/iran-protest-rouhani.html
On November 15, 2019, the Iranian government raised
gasoline prices up to three times
without prior notice. In response, large-scale protests have been taking place in various parts of Iran, centered on the capital Tehran, since November 16, and some of the demonstrators have developed into situations where they collide with security forces. The momentum of the demonstration has been intensifying rapidly since then, and by November 17, at least 12 people died and hundreds were injured, damage to banks and stores etc. was destroyed or arson It is said that it has occurred. As a result, it has been
reported
that over 1,000 people have been arrested.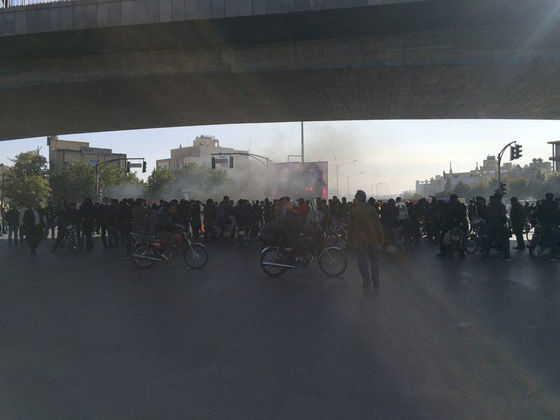 Iran's supreme leader
Alli Harmenei
said in a speech broadcast on national television on November 17 that `` destroy and arson are not what the Iranian people do '' and some mob Accused the demonstrators who made it, and announced that they had instructed security forces to complete their duties and protect the Iranian people from violent demonstrators.
Meanwhile,
NetBlocks,
an NGO that monitors Internet blockades, announced that the Internet was blocked in several cities in Iran, where civilian protests continue.
Confirmed: #Iran is now in the midst of a near-total national internet shutdown; realtime network data show connectivity at 7% of ordinary levels after twelve hours of progressive network disconnections as public protests continue #IranProtests ????

???? https://t.co/1Al0DT8an1 pic.twitter.com/u6bVsfvOOm

— NetBlocks.org (@netblocks) November 16, 2019


According to NetBlocks, Internet connectivity failures began in the second city of Mashhad in Iran from the evening of November 15th. After that, the range and severity of communication failures expanded at 21:15 universal time (24:45 local time) on the same day. At 14:30 on November 16th (18:00 local time), Iran's major telecommunications carrier went almost completely offline.

Even after 24 hours have passed, Internet communication in Iran continues to be at a low level of around 5% during normal times, and there are concerns about prolonged Internet failures.

Update: It has now been 24 hours since #Iran implemented a near-total internet shutdown following hours of partial blackouts amid widespread protests.

The ongoing disruption constitutes a severe violation of the basic rights and liberties of Iranians

???? https://t.co/1Al0DT8an1 pic.twitter.com/i7sudrB3I4

— NetBlocks.org (@netblocks) November 17, 2019


According to sources contacted by Iran's semi-state news agency, Iran Student News Agency (ISNA) , the nationwide Internet failure was due to the decision and direction of the Iranian National Security Supreme Council. NetBlocks understands that "the network disruption is what the Iranian government has done to limit demo participation and coverage of the demonstrations. This is a serious consequence of the fundamental rights and freedoms of the Iranian people. 'It is a breach,' he criticized the Iranian authorities for blocking the Internet.

Elham Salman, an Iranian journalist and political activist, told the New York Times, a major newspaper in the United States: "The Iranian government has not been able to respond well to free thinking and ideology, so it is the only tool at its disposal. I'm trying to rely on violence. ' He revealed that he was threatened by the Public Prosecutor's Office and that his cell phone and PC were seized.

The White House stated on the official website: "The United States supports the Iranian peaceful protest against the regime that is supposed to lead the Iranian people, and condemns the armed forces and strict communication restrictions used by the demonstrators. Announced a statement 'I will.'

On the other hand, Mr. Harmenei said, "I am not an expert myself and I know that there are various opinions about the price increase of gasoline, but I respect the decisions agreed by the legislative, executive, and judiciary that make up the government. This time, the government decided to raise the gasoline price based on the opinions of experts, so this should of course be realized, "he said . The attitude of not overturning the decision is clarified.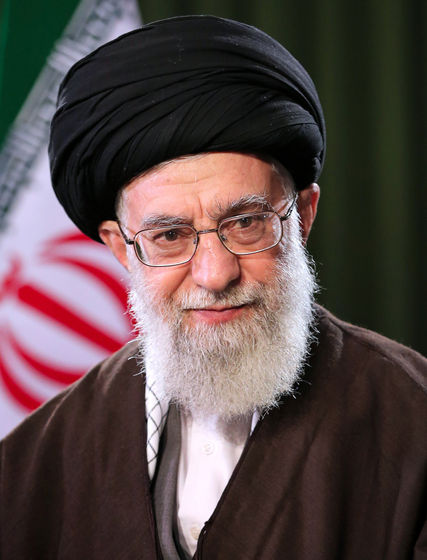 by Khamenei.ir

In addition, AP News , a major US news agency, said, "The demonstration was triggered by the announcement that President Hasan Rowhany would reduce gasoline subsidies to secure financial resources for distribution to the poor in Iran." I pointed out that the economic difficulties caused by the sanctions against Iran, mainly in the United States, triggered this issue.

Due to the reduction of gasoline subsidies, the minimum price of Iranian gasoline has jumped to 15,000 riyals (about 39 yen) per liter, which is 1.5 times the previous price. AP said, "In Iran, the world 's fourth-largest oil reserve, cheap gasoline is considered an innate right, so this decision that leads to higher gasoline prices upsets the Iranian people, '

in Note, Posted by log1l_ks