A marine house `` Arkup '' that can not only float in the sea but also navigate appears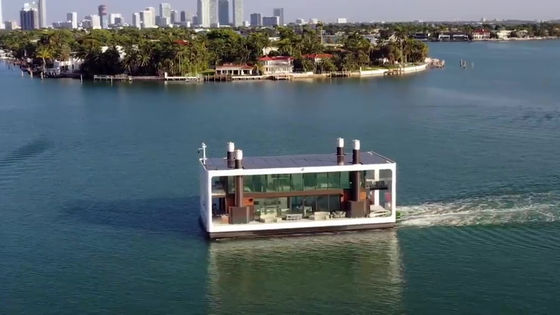 In the past, there was a rare occurrence that ``
a couple who made big money with Bitcoin built a house on the sea, and it will be confiscated by the Thai government as illegal
'', but a venture in Miami, USA floats in the sea and floats on the water The "
Arkup
", a maritime house that can be moved, has been legally launched.
Arkup – Avant-garde life on water
https://arkup.com/
Details of what Arkup looks like and what it looks like can be confirmed from the following movie.
Inside a $ 5.5M Floating Mansion in Miami | On The Market | Architectural Digest-YouTube
House Yacht Living
co-founder Marius Kohler shows how Arkup looks like.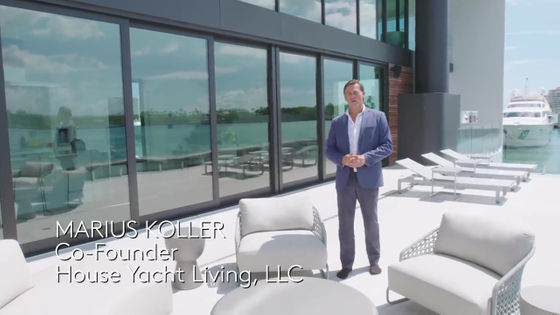 To explain Arkup in one word, it is 'a luxury yacht with excellent living comfort'. In other words, Arkup looks like a yacht, but it is "a huge yacht that can live inside".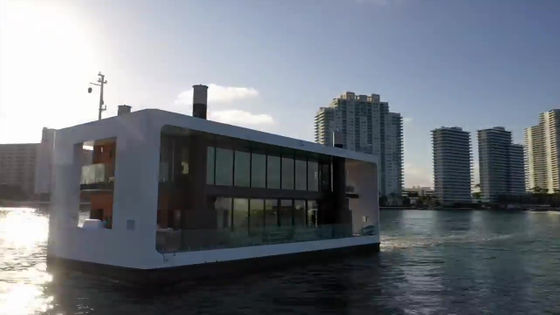 Arkup's roof has 119 solar panels and a battery capable of storing 182 kilowatts of electricity. A rainwater purification system that supplies water to a tank that can store 4000 gallons (approximately 15,000 liters) of fresh water also operates on solar energy.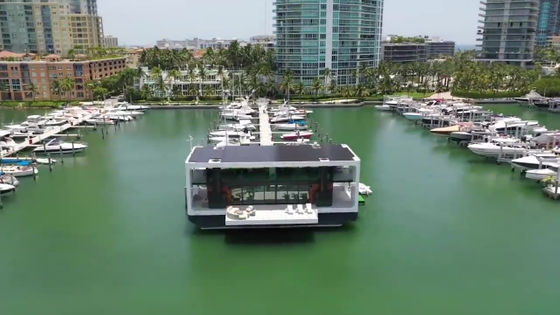 In addition to being able to move the air conditioner with the energy generated by sunlight, Arkup itself can also be moved. The following is the state of the control can.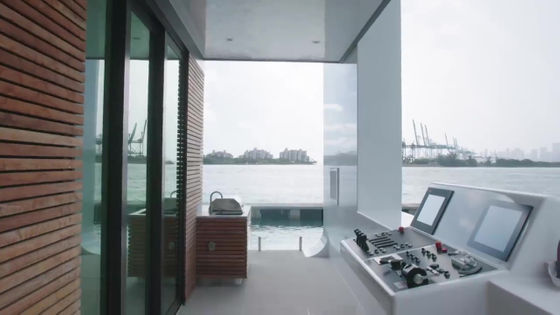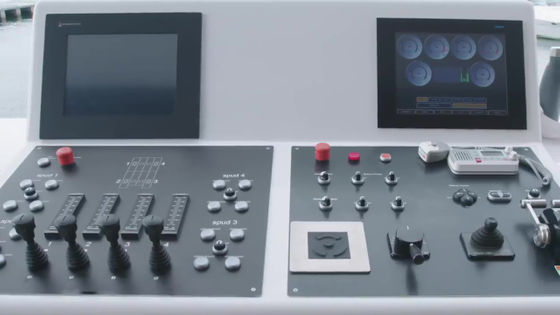 Arkup is equipped with 4 giant sculptures ...



The house can be raised 18 feet (about 5.5m) from the sea surface after fixing the pile to the sea floor, so it will not capsize even if it is attacked by a hurricane.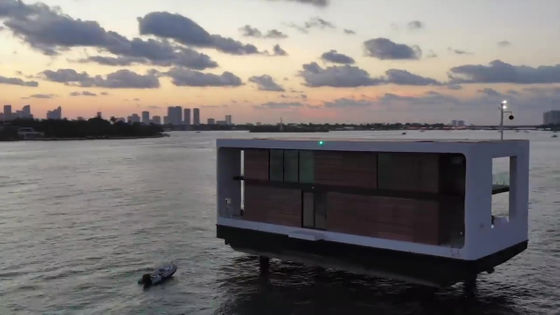 Windows can withstand wind speeds of 155 mph (about 250 km), equivalent to Category 5 hurricanes.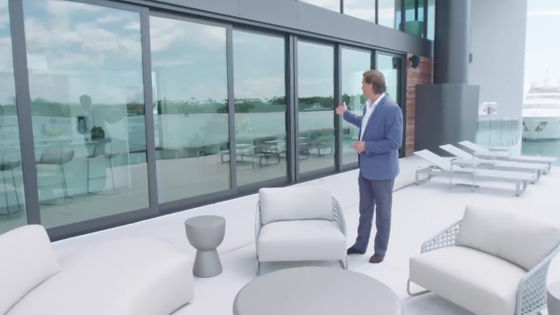 The total living space is 4350 square feet (approx. 404 square meters), with 4 bedrooms and 4 bathrooms that can accommodate up to 8 people.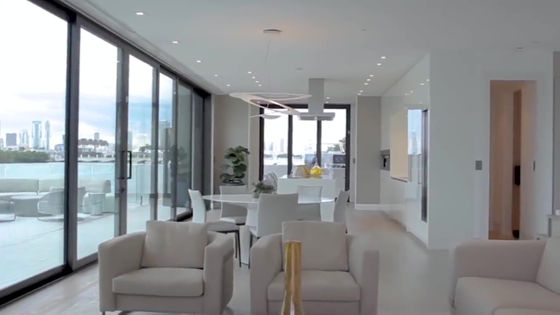 The bathroom looks like this.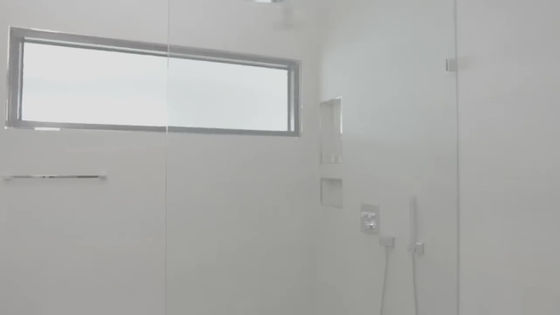 The retractable slide deck is about 455 square feet (42 square meters) when pulled out.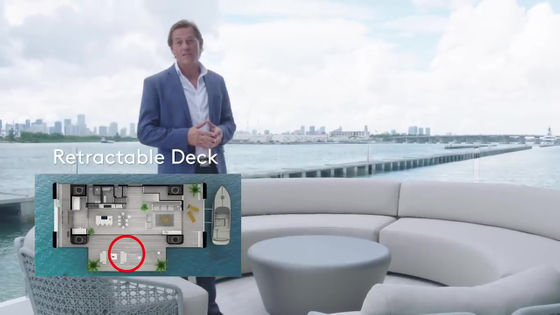 Up to 55 guests can be invited to a party.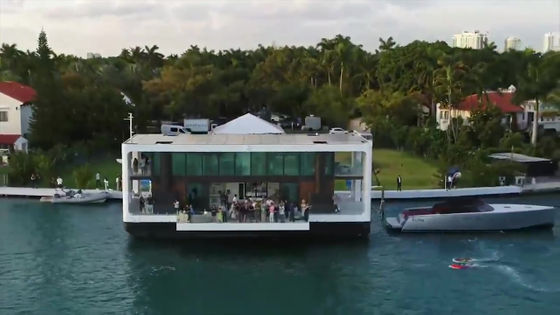 The side deck has a lift that is convenient for swimming or getting on and off
water motorcycles
.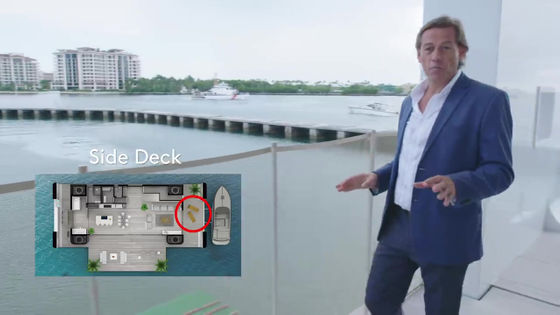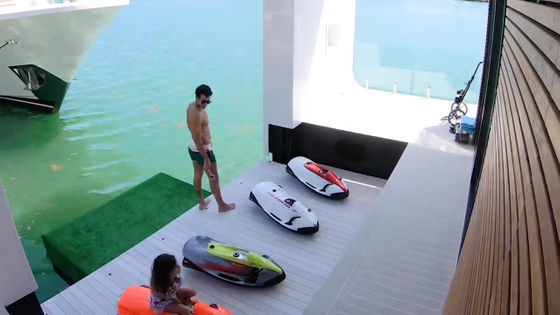 There is also an outdoor shower, so it seems convenient to take a swim and then take a bath.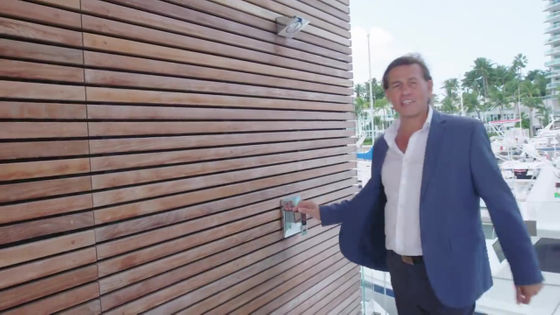 The kitchen is indispensable for daily life.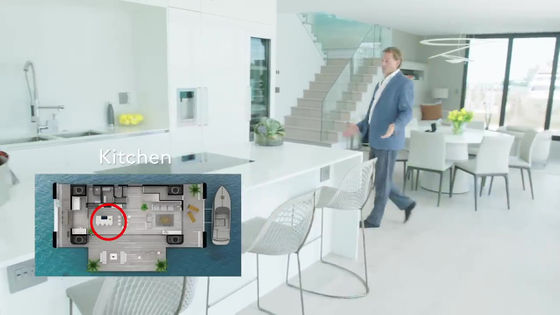 2 refrigerators ...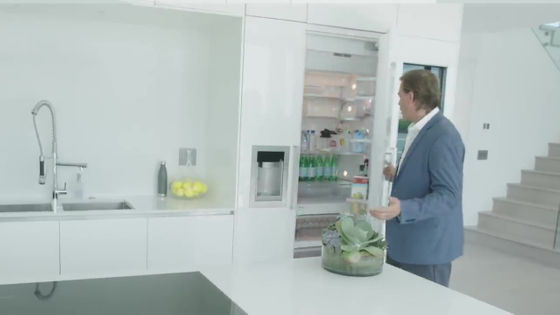 There is also a wine-only refrigerator, so you can store plenty of ingredients and drinks.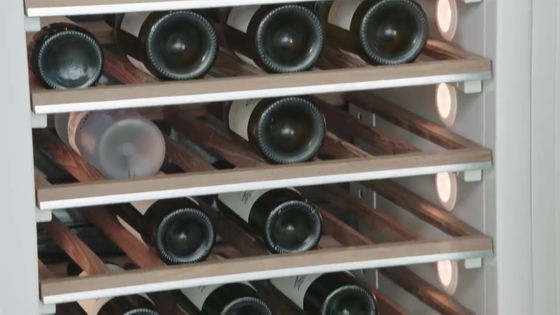 Next to the kitchen is a sailor's living area for crew, maids and butlers.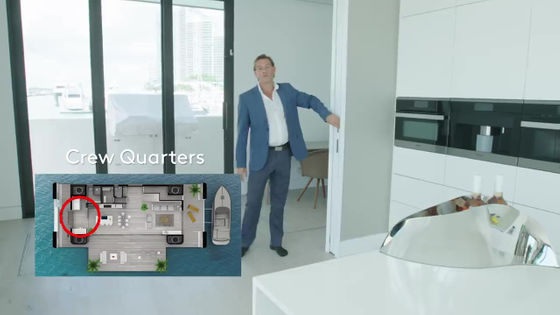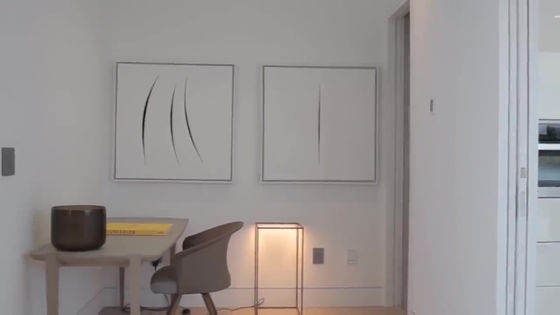 The other side deck controls Arkup ...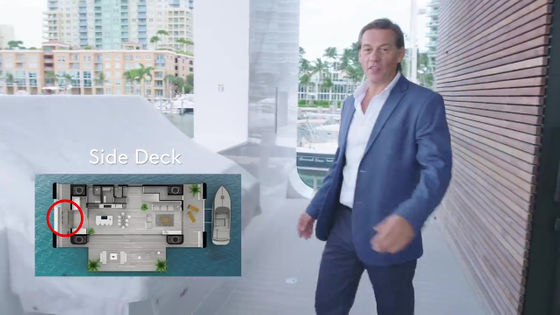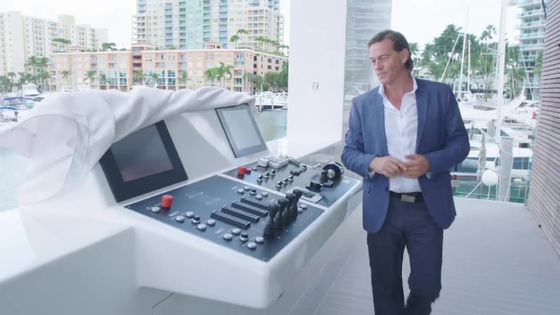 It is a control room for managing energy.



In the living room there are AV equipment with an acoustic system ...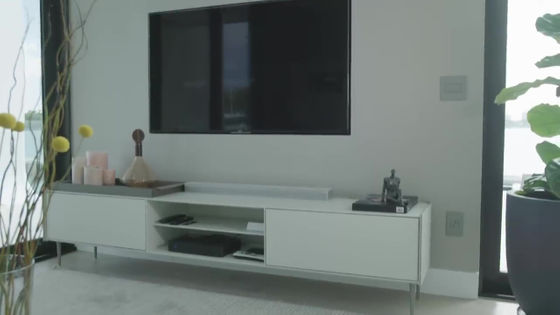 You can sit on the sofa and enjoy the amazing view from the window.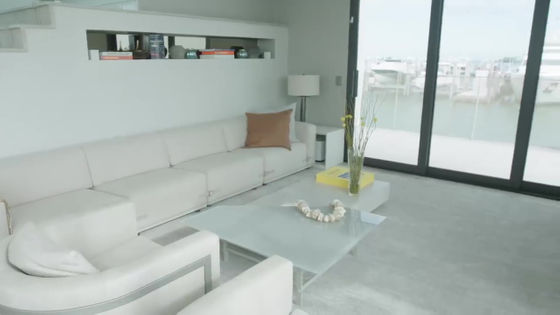 There are two washing machines and two dryers in the laundry room.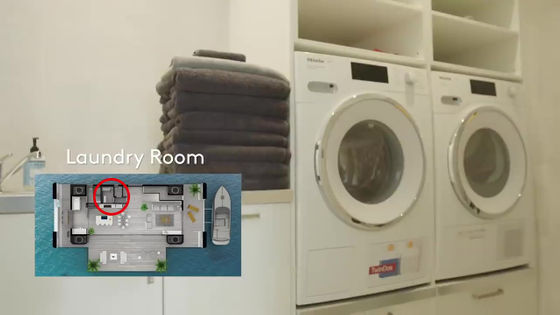 On the 2nd floor is a guest bedroom.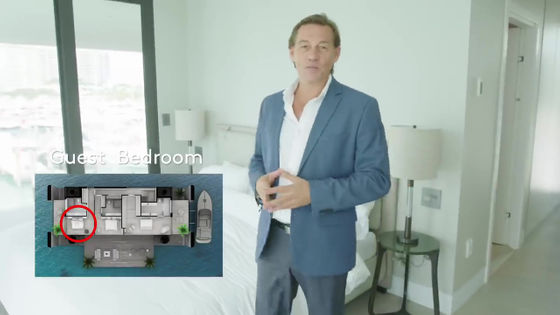 There is also a bathroom for guests, so there is no shortage of hospitality.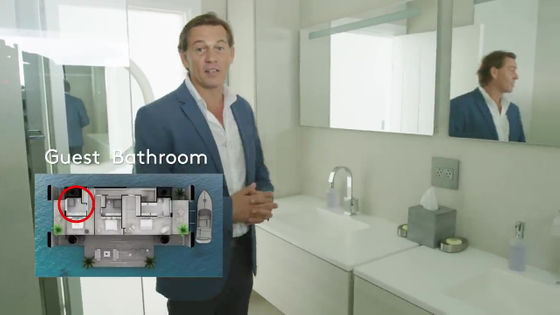 However, the most luxurious is the master bedroom used by the owner, such as a curtain that moves up and down with a single remote control ...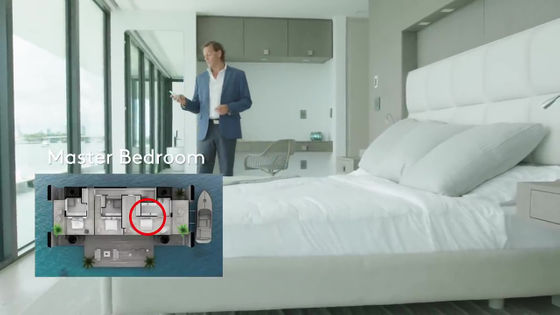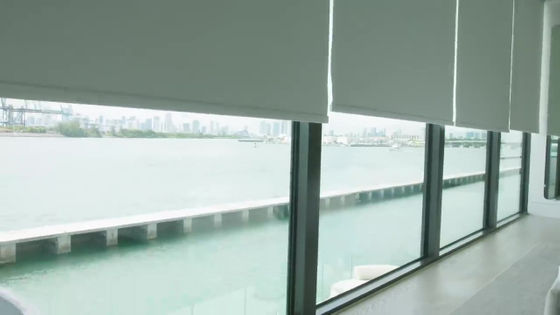 There is also a spacious washroom and shower room here.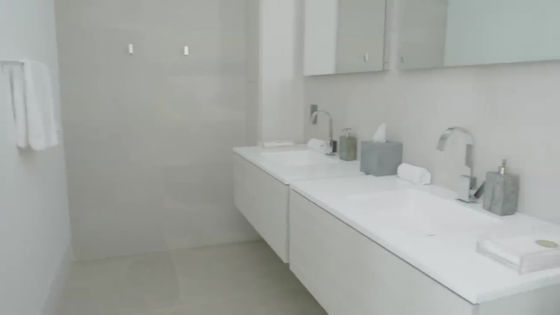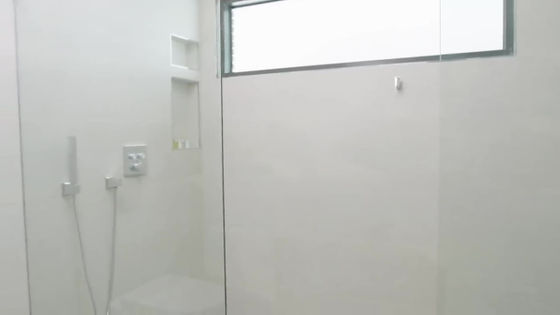 The price of Arkup is 5.5 million dollars (600 million yen), but
there is also
a
rental course,
so when you visit Miami it may be ant to rent Arkup and enjoy a time on the sea not. However, the rental fee is $ 3,745 (about 400,000 yen) per day, and $ 11,770 (about 1.27 million yen) for 3 days, so it is a bit pricey to charter easily.