What is the beginning of the web browser 'Brave'?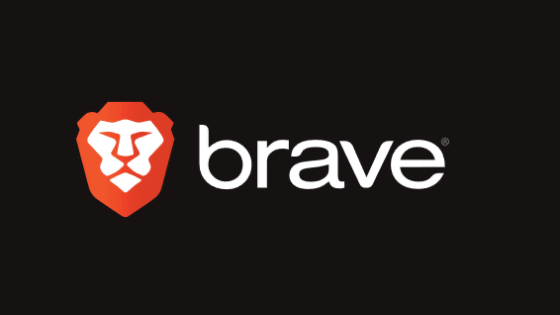 How the open source web browser "
Brave
" that automatically blocks advertisements on the page was born, the process from the gathering of development members to the actual development progress in the co-founder Chief Technology Officer (CTO) Brian Bondi reveals.
The road to Brave 1.0
https://brave.com/the-road-to-brave-one-dot-zero/
table of contents:
◆ The beginning of 'Brave'
◆ How was the browser name "Brave" determined?
◆ Design of logo
◆ Building a browser
◆ BAT Philosophy
◆ The beginning of 'Brave'
Originally working for Mozilla, Bondi was invited to a new project at
Khan Academy
at the Mozilla Summit in October 2013. Interested in this job, Bondi decides to leave Mozilla.
On the last night of the Mozilla Summit, Bondy was photographed with
Brendan Ike
, Mozilla's CTO at the time, in commemoration before leaving Mozilla. The idea is that "I will never have another opportunity to take a picture with Mr. Ike." It seems that it took overnight to give Mr. Ike the courage to ask for a picture.
In August 2014, Mr. Ike received an e-mail from Mr. Bondi who worked at Khan Academy. The content was a call to join a startup that Ike would leave in April 2014.



At this time, the idea about 'new web browser' sent from Mr. Ike is as follows. Although the name was not yet decided, the basic idea of "Brave" was completed at this point.

・ Do not allow user tracking.
• Users need to own their own data.
-Block bad things to reduce page load time and bandwidth.
• Allow publishers to receive payments through cryptocurrencies and replace lost revenue due to blocking.
Allow users to receive payments via
cryptocurrency micropayments
to pay attention to privacy-protected ads.
Mr. Bondi and Mr. Ike have been debating over four months to materialize what to build. Mr. Bondi's experience in creating a new web browser from scratch in the past shows how the installer works, how the update works, how the signature works, and how much it costs He advised how long it took.
After several months of funding, Bondi and others started the project in May 2015. Bondi, who resigned from Khan Academy, secretly proceeded without talking about setting up a company with Mr. Ike in the surroundings, so as not to attract media attention until the project was ready. Mr. Ike's extensive networking has helped engineers hire smoothly, hire talented staff quickly, and gather top talented advisors.
◆ How was the browser name "Brave" determined?
In determining the company name and the name of the web browser, "Brave" was one of the names that had been considered from the early stage, and there were other candidates such as "Gladiator", "Dynamo", "Superware?", And "Brownie". Although "Brave" was a strong candidate, it seemed a little cheap, it seemed like a self-praise, it was hard to associate images and logos from names like Firefox, and it was n't translated well. However, Bondi and colleagues were unable to come up with other good ideas and ended up registering Brave as a company name and domain, despite some problems.
However, although I intend to register 'brave.com' as a URL, I discovered that 'brave.com' has been used for 17 years by a band called
Brave Combo
formed in 1979. Bondi and colleagues previously purchased the URL 'bravecombo.com' and negotiated with Brave Combo to consider selling 'brave.com' in exchange for 'bravecombo.com'. After several months of persuasion, Bondi and colleagues were able to get "brave.com".
◆ Design of logo
Next, Bondi and others considered the Brave logo. As a result of looking at the rough sketch requested by the contractor, the logo creation will proceed with the policy of making it a lightning bolt icon.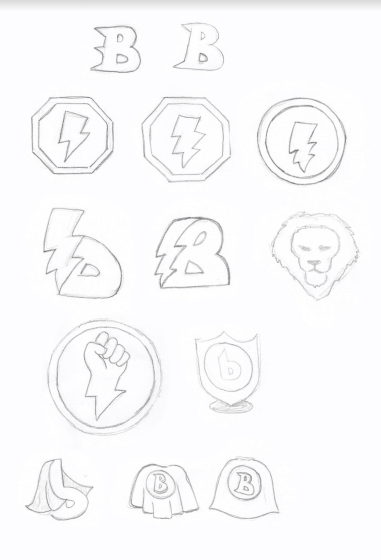 However, as a result of examining the completed logo, Bondi and colleagues were not convinced and decided to consider another plan.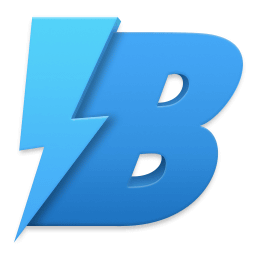 The next idea was to hold a contest at crowdspring with the theme of a logo using a lion.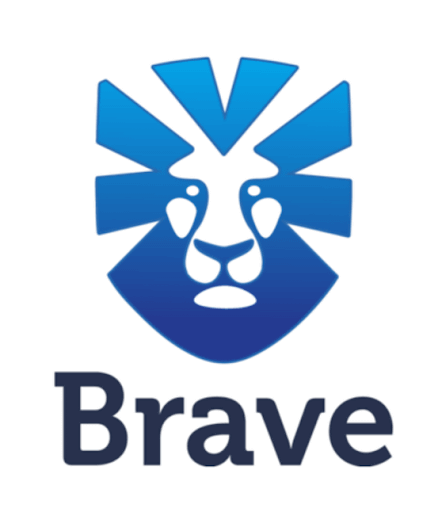 After many fine adjustments, the following logos were nominated, but they were rejected because they were not satisfactory.




Later, Brad Richter, a designer who participated in Brave, took charge of creating the logo, and after fine-tuning, the logo with the "lion face" motif was completed.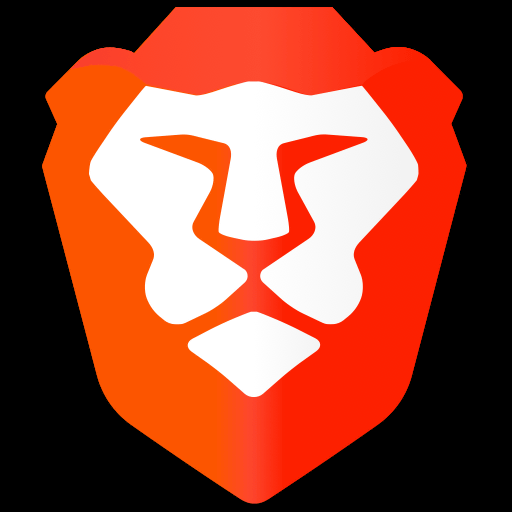 ◆ Building a browser
Brave's UI was created from scratch using React and Redux . It took several months to build a basic platform for menus, drop-down lists, etc., but due to financial issues, only 7 months were available. Originally developed with Graphene, it moved to Electron due to various problems. Over a month, Electron filled Graphen's gap, and on January 20, 2016, Brave exited stealth mode and was shared worldwide.

However, with Electron, it turns out that every time Chromium is upgraded, a large update is required. The problem became more serious as the Chromium upgrades overlapped, requiring labor that required two full-time development personnel for six weeks. As a solution, we started developing a new Chromium project "Brave Core" built in a way that makes it easier to rebase based on a major upgrade of Chromium. Brave Core makes it possible to upgrade Chromium quickly, and there are almost no bugs associated with the upgrade. In the iOS version, due to web compatibility and bugs that Apple may not be able to fix, it seems that Firefox iOS was used as a reference to re-add the necessary protection to Brave Shields.

◆ BAT Philosophy
On May 31, 2017, Brave released the 'Basic Attention Token (BAT)' token to support creator activities. The basic concept of BAT is as follows.

・ Every time a user downloads trackers and advertisements from a website, the website administrator generates revenue. However, we do n't think users need to violate privacy to display ads.
・ Advertisers are targeting and spending waste due to advertising fraud. Ad publishers need to be able to do better deals.
・ Users should earn advertising revenue while maintaining anonymity without being viewed or tracked by third parties including Brave.

"As a company, we are happy and proud of what we have created. Brave 1.0 is thanks to the enthusiasm and efforts of hundreds of people and thousands of community members. 'Bondy says.'