Multiple media report that Apple is developing its own AR headset and AR glasses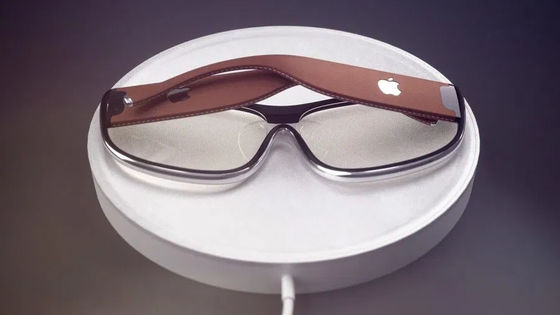 Technology-related media
The Information
reports that Apple is developing its own AR headset and AR glasses, and Apple's first AR device will be released around 2022.
Apple Eyes 2022 Release for AR Headset, 2023 for Glasses — The Information
https://www.theinformation.com/articles/apple-eyes-2022-release-for-ar-headset-2023-for-glasses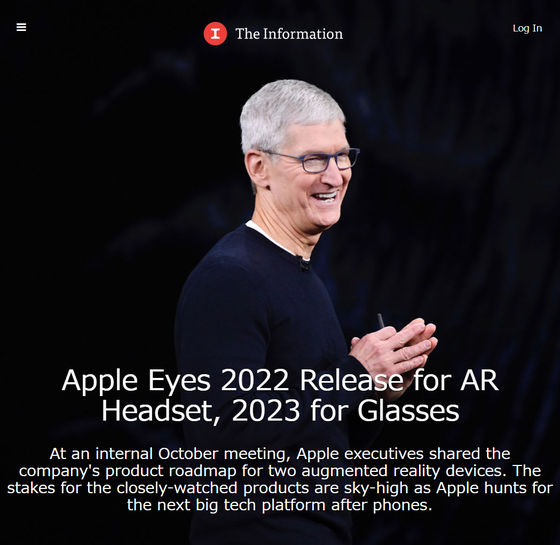 Apple AR headset launch not until 2022, according to sources-9to5Mac
https://9to5mac.com/2019/11/11/apple-ar-headset-launch/
According to the information originally obtained by The Information, Apple's AR terminal 'Apple Glasses' will be released in 2022, two years behind the original schedule. This information was revealed to employees in the
Steve Jobs Theater
at Apple headquarters.
According to an anonymous person who was attending a meeting where Apple Glasses details were revealed, Apple is aiming to launch AR headsets in 2022 and more sophisticated AR glasses in 2023. Apple's vice president Mike Rockwell is responsible for the AR and VR division initiatives. Several informants said he was presenting at the conference and made an announcement that included new details on the design and functionality of AR headsets.
In addition, Apple believes that the AR headset will eventually replace the smartphone, and Mr. Rockwell told employees that he expects it to happen 'within about 10 years'. It seems that AR compatible glasses developed by Apple will also take social aspects into consideration, and when the wearer is using AR, the lens part of the glasses is designed to be dark, this It seems that the surrounding people are aware that the wearer is distracting (using AR).

by Bram Van Oost

In addition, Apple's AR-related project was announced at Steve Jobs Theater, which has a capacity of over 1,000 people, suggesting that the scale of employees involved in AR development is quite large. It is. In addition, Apple has announced to employees in 2021 that it will provide developers with presets that can be used to develop apps for AR devices.

Mr. Minchi Kuo , an analyst familiar with Apple-related leak information, predicted that Apple's first AR headset will appear in 2020, but if the leak information obtained by The Information is correct, Apple made It seems that the advent of AR terminals will have to wait until 2022.

Summary of predictions by famous analysts of Apple products appearing in 2020 such as new iPhone / AR headset / new iPad Pro compatible with 5G-GIGAZINE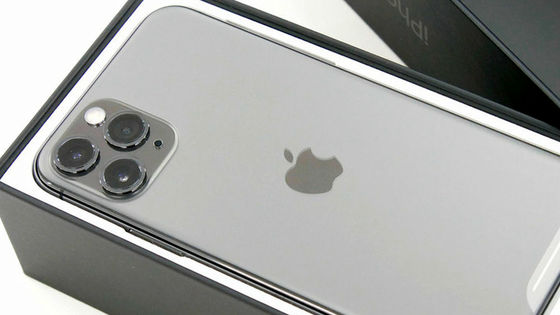 On the other hand, Bloomberg, an overseas media, reports that 'Apple is planning a stand-alone AR / VR gaming headset by 2022, and then releases AR glasses'.

Apple AR Plans: iPad in 2020, VR Headset by 2022, Glasses in 2023-Bloomberg
https://www.bloomberg.com/news/articles/2019-11-11/apple-s-ar-push-will-start-with-ipad-and-culminate-with-glasses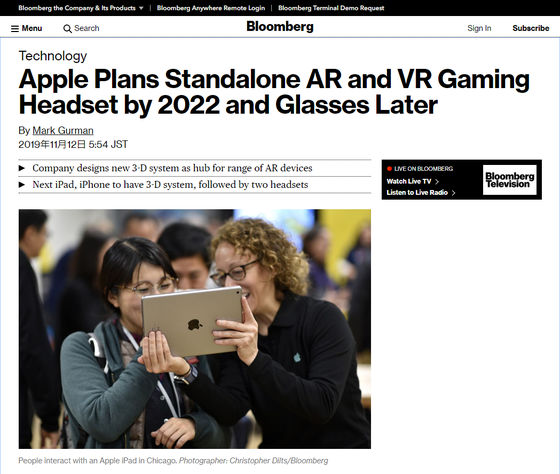 According to Bloomberg's own information, Apple is working on a variety of AR and VR devices using a new 3D sensor system.

The new iPad Pro, which will be released in the first half of 2020, will evolve from the current single camera to a dual camera, and will be equipped with a new module for the 3D sensor system. This makes it possible for the camera to scan information such as rooms and people and reconstruct it with 3D data. This 3D sensor function is also expected to be installed in the iPhone released in the second half of 2020.

In addition, Apple seems to be aiming to release a headset that combines VR and AR in 2021 or 2022 focusing on games, movies, and virtual meetings. Bloomberg has obtained information from someone who is familiar with Apple's project, and notes that in 2023 very light AR glasses will be available. Initially, Apple planned to release an AR headset in 2020, but the project was greatly delayed, and finally it was postponed until 2022.

Apple predicts that AR-related devices will be the mainstream next to Apple's existing main products such as iPhone, iPad, Apple Watch, and the new 3D sensor system is the technical core to support it That's right. This sensor has been developed within Apple for several years, and Bloomberg describes it as "a more advanced version of Face ID".

The iPhone and iPad engineering team has also begun working to connect critical applications and software functions to a new operating system called rOS, which will allow existing Apple products to appear in the future in AR or VR headsets. It will be able to work with.

According to Bloomberg, Apple has secured about 1000 engineers for AR / VR related projects, and it seems that Vice President Mike Rockwell leads the project, which The Information reports Matches the contents. In addition, Bloomberg says that various engineers such as former NASA engineers, former game developers, graphic experts participate in the development project.