How does Google dominate online advertising that continues to generate enormous profits?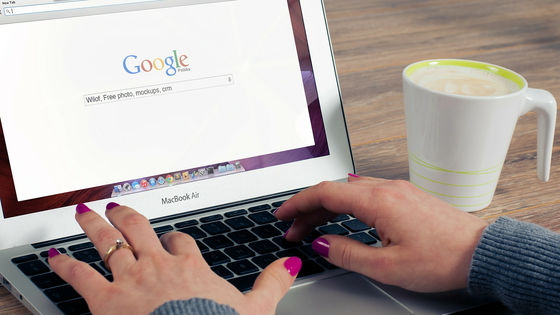 by
FirmBee
Google is a company that offers a variety of services, but
is
also known
to rely on online advertising for
much of its revenue. The Wall Street Journal explains how online advertising, a pillar of Google's business, is supposed to monopolize the market.
How Google Edged Out Rivals and Built the World's Dominant Ad Machine: A
Visual Guide-WSJ
https://www.wsj.com/articles/how-google-edged-out-rivals-and-built-the-worlds-dominant-ad-machine-a-visual-guide-11573142071
Nexstar Media Group
, the largest broadcaster owner in the United States, which has 197 TV stations, conducted a test to 'post ads on websites without using Google's advertising distribution platform.' As a result, the company's advertising sales plummeted, and the company immediately resumed using Google's advertising services.
In this way, Google has tremendous power in advertising distribution services on the Internet. For this reason, Google and its parent company Alphabet are often suspected of violating
antitrust laws
(antitrust laws) and are often investigated by justice agencies such as the Ministry of Justice.
50 US states and territories participate in Google's investigation of antitrust violations-GIGAZINE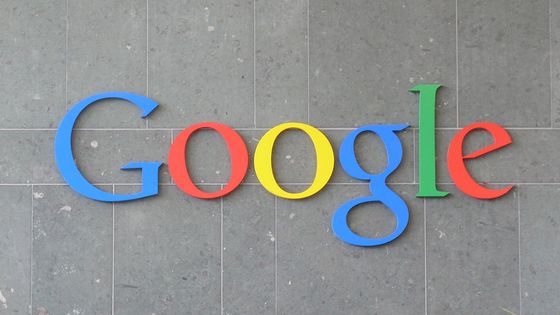 by
Carlos Luna
◆ Rough flow of online advertising transactions that Google forms with DoubleClick for Publishers and AdX
In the first place, the reason why Google has great power as an Internet advertising distribution platform is largely due to the technology of the company
DoubleClick
that was acquired in 2008. The Wall Street Journal explains the "
Ad Exchange
(Ad Exchange Market)" built by Google using this technology. The Wall Street Journal points out that in interviews with publishers and executives of advertising companies, many people have confirmed that they are dissatisfied with Google's ad exchange.
The ad exchange mechanism created by Google using DoubleClick technology is as follows.
step 1:
With online advertising, everything starts when a reader (user) visits a website.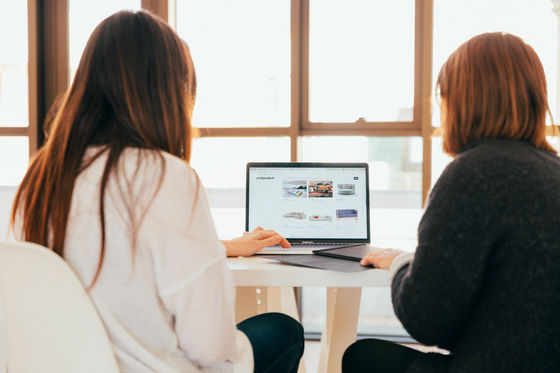 by
Kobu Agency
Step 2:
A user (publisher) who operates a website raises revenue by selling the free space on the website as an advertising space (advertising space) using an ad server, and displays advertisements on the site as compensation. .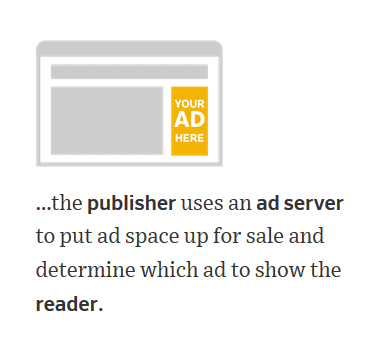 Two tools developed by Google are used at this time. The first is DoubleClick for Publishers , an ad serving server that serves ads to inventory on websites.

The other is ' Ad Exchange (AdX)', an online exchange system for trading ads in real time between buyers (advertisers) and sellers (publishers).

Step 3:
Publishers provide information such as the age, income, browsing history, and interests of users who visit your website as consideration for using tools such as Google's DoubleClick for Publishers and AdX.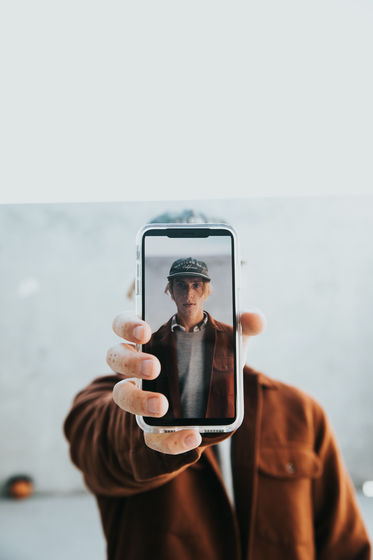 by Nathan Dumlao

Step 4:
Advertisers can bid on inventory from AdX using sophisticated purchasing tools. Advertisers can specify the type of readers who want to show their advertisements and the bid amount, so that they can "pin ads to customers who want to reach customers with a reasonable amount of money".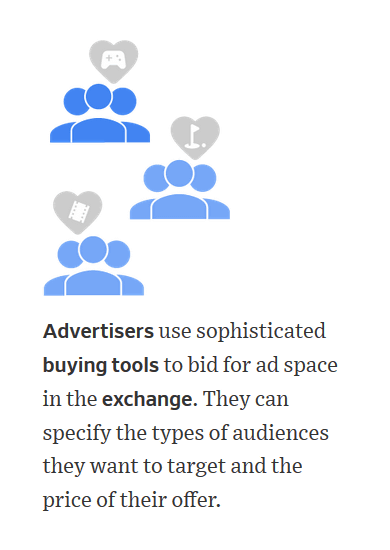 The 'sophisticated purchasing tool' here is a tool called ' Display & Video 360 ' provided by Google.

Step 5:
AdX conducts an inventory auction and the highest bidder gets the inventory. Then you can deliver ads to the inventory on the website provided by the publisher.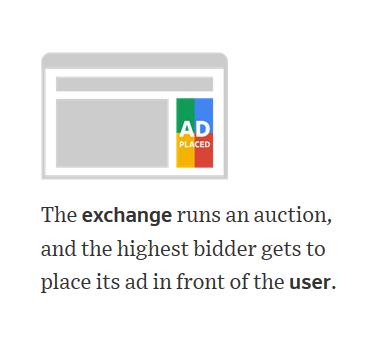 This is the general flow of the ad exchange created by Google. Some say that this system should be regulated for some time, and Senator Elizabeth Warren, who has announced that he will run for the 2020 US presidential election , has also suggested that Google's acquisition of DoubleClick be resolved. .

"Google Ads" closely associated with Google 's ad exchange
Google said about ad exchanges that it builds and how to connect sellers and buyers of advertisements using it, "Advertisement sellers can access demand from over 700 partner companies using our technology. And one of them is Google itself, and buyers will be able to buy more than 80 ad slots using AdX. It 's possible to meet the different demands of sellers and buyers. "

And it is clear that more than 90% of major publishers actually use DoubleClick for Publishers, Google 's ad delivery server. The reason why many publishers dare to use Google 's services is because "you have to use DoubleClick for Publishers to get full access to Google 's AdX". The reason why AdX occupies a special position as an online advertising exchange is the existence of Google advertising (formerly Google Adwords), a Google advertising service.

step 1:
Google ads are a core part of Google 's search business. When a web user searches for a word on Google ...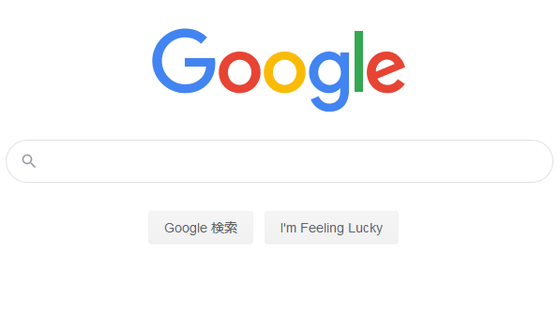 Step 2:
Ads are displayed along with the search results on the search results page. The ads shown here are based on auctions run by Google Ads. Advertisers can bid on advertising space with keywords related to the search word, so it is possible to display advertisements in pinpoints in areas where users are interested, such as "mortgage". So it 's a very popular ad space.



Step 3:
As with ads that appear on many websites, Google Ads allows you to purchase different types of inventory, including text-based ads as well as rectangular ads. This is the result of successfully using the inventory available in AdX.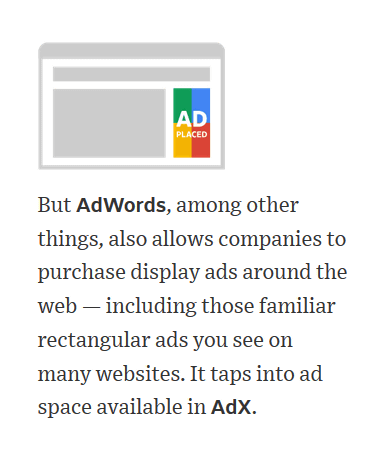 AdX has long been the only way to access the ad exchange market formed by Google. And at the time of writing the article, in addition to AdX, a platform called Google Ads is prepared to compete with AdX. However, according to a person familiar with Google's advertising products, AdX still 'takes most of' advertising demand.

Leading publishers have described the online ad delivery structure as a "deficiency" because major publishers are reliant on the demand for ads handled on Google ads.

News Corporation , the parent company of the Wall Street Journal who has been criticizing Google for many years, considered switching the advertising service used by its affiliated media from Google to its competitor AppNexus, but finally, `` AppNexus So we can only meet about 40-60% of the advertising demand that can be obtained using Google 's online advertising tools. "

Similarly, many media are considering using advertising distribution services other than Google, for example, Sydney Daily Herald , an Australian daily newspaper, is switching from Google advertising service to AppNexus service in 2016 . However, in the following year, we started using Google advertising tools again, and it was clear that the results were not good. Axel Springer SE , a major German digital publisher, is also switching to AppNexus services, but its subsidiary Business Insider continues to use Google advertising services.

Google advertising services, along with similar services from Facebook and Amazon, continue to fight for supremacy in the digital advertising market. According to market research company eMarketer, Google, Facebook and Amazon account for about 70% of the digital advertising share in the United States. In addition, Google's advertising revenue in fiscal 2018 is 116 billion dollars (about 12.60 trillion yen), which is a 22% increase over the previous year, accounting for about 85% of Google's total revenue.

According to the Wall Street Journal, Google encourages the use of Google 's advertising tools by providing incentives when using its own tools. In fact, a few years ago, if you sold an ad through AdX, you were exempt from certain DoubleClick for Publishers charges.

Google has integrated two tools, AdX and DoubleClick for Publishers, into a single ad management platform called Google Ad Manager .

◆ The flow of auction battle of advertising space in Google Ad Exchange
The website operator sells the free space on the site as an ad space.

Google 's ad server, DoubleClick for Publishers, used a system in which ad exchanges were ranked in advance, and the highest-ranked ad exchange had the right to bid for inventory. At this time, if the bid amount presented by the ad exchange that obtained the bid right is less than the minimum amount requested by the publisher, the bid right of the inventory will be transferred to the ad exchange one rank below, and the bid for the inventory will be It is repeated until is determined. However, even if a low-ranked ad exchange prepares a high bid amount, if the higher-ranked ad exchange bids above the minimum bid amount, the inventory will be fixed .

Since this was a structure that lost a lot of potential profit, Google developed a function called ' dynamic allocation ' that can reserve the inventory. Then, we will create a system where AdX bids first before bidding for inventory via multiple ad exchanges. In addition, Google will be able to interoperate between multiple advertising tools that it provides to allow publishers to check for minimum bids entered by other publishers on AdX. As a result, AdX seems to be able to prepare the advertising space for the advertiser who wants to bid for the advertising space with the highest amount in the past, with the historical maximum amount + 1 dollar (about 110 yen) .

To counter this Google bidding method, the online advertising industry will devise a technique called " header bidding ". This technology allows multiple ad exchanges to compete for inventory in a real-time auction, but Google refused to include AdX in header bidding, so header bidding did not completely eliminate Google monopoly did. Instead, it seems that the header bid winners have competed against AdX. However, the Wall Street Journal has questioned its superiority, `` Google seems to be participating in tournament type battles, and in fact it seems to be winning the final from the beginning '' .

◆ Online advertising technology industry is a graveyard
Google 's long history of monopolizing the market has caused a lot of damage to publishers as well as advertising technology companies. In fact, OpenX, Facebook, Verizon, etc. have withdrawn from the ad serving server business that competes with DoubleClick for Publishers. 'The advertising technology industry is like a graveyard,' said Damien Gerardin, a professor of economics at Tilberg University in the Netherlands and researching antitrust laws.

Also, since 2016, Google has been demanding to purchase YouTube video ads using Google advertising tools, and it seems that Google's monopoly is increasingly accelerating. AppNexus co-founder Brian O'Kelley told Google that Google 's adverts for YouTube 's ads were also secured using in-house advertising tools. 'Comment. "Google has expanded its scale as an advertising tool by monopolizing YouTube ads," said Ari Paparo, who runs Beeswax , an ad bidding service.