It is clear that Disney's streaming service 'Disney +' has exceeded 1 million registrants before the service started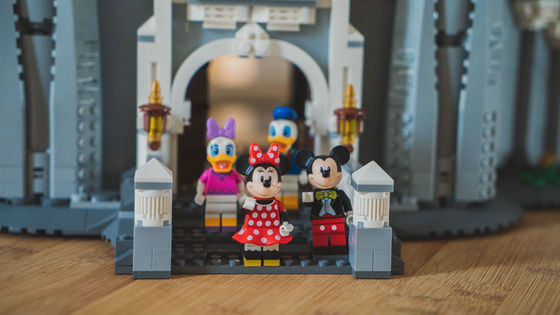 by
Rod Long
November 12, 2019
from a Disney own the video streaming service to be available in the month 6.99 US dollars (about 760 yen) '
Disney +
' is already
compatible handsets and service area
in addition to its
distribution title
has become clear The Furthermore, according to reports from research companies, it has been reported that the number of Disney + users has already exceeded 1 million in the United States before the start of the service, and a good start can be expected.
Study claims Disney + already has over a million US subscribers, pre-launch | TechCrunch
https://techcrunch.com/2019/10/31/study-claims-disney-already-has-over-a-million-us-subscribers-pre-launch/
As Disney works, Marvel works, Star Wars series, etc. will be exclusively viewed, Disney + is attracting attention all over the world, how much it will be able to compete against Netflix, which precedes as a video streaming service Attention has been gathered.
In mid-October 2019, before the service started, the
Swiss Union Bank (UBS)
conducted a questionnaire survey of 1,000 consumers, and 86% of the survey subjects "know about Disney +" ' In addition, 44% of respondents said that the possibility of registering for the service was "high", and it was found that there was a significant increase in attention in the United States before the service began.
It is reported that Disney
plans
to increase the number of service users to 20-30 million by 2024.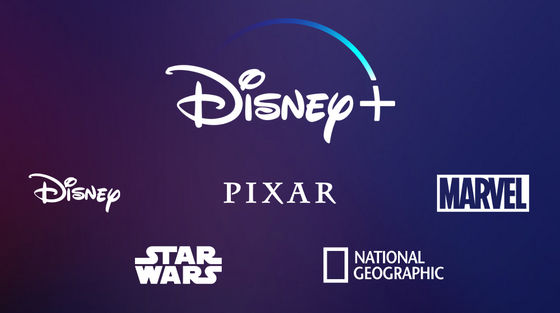 Meanwhile, according to the latest data released by research firm
Jumpshot
in November, the United States already has more than 1 million registrants. Just like
comScore
, a digital market analysis company that measures Internet audience ratings, Jumpshot is acquiring and analyzing information on consumer searches, clicks and
transactions
from 100 million terminal usage status . In the case of data related to Disney +, Jumpshot measured the number of visits to the Disney + sign-up page and investigated whether the user registered for the service. After that, by calculating what percentage of survey subjects registered with Disney +, the number of users in the United States is estimated to be "over 1 million".
The scope of Jumpshot's survey is limited to the United States only, and the survey period includes a discount sale period for membership fees that was held for about one and a half months from August 25 to October 14, 2019. It is.
According to Jumpshot, 31% of Disney + subscribers use one or more other video streaming services such as Amazon Prime Video, Hulu, and Netflix. The breakdown is that 19.4% use prime video, 9.1% use Hulu, and 18.5% use Netflix.
The following graph shows the number of new registrants to Disney + by day released by Jumpshot.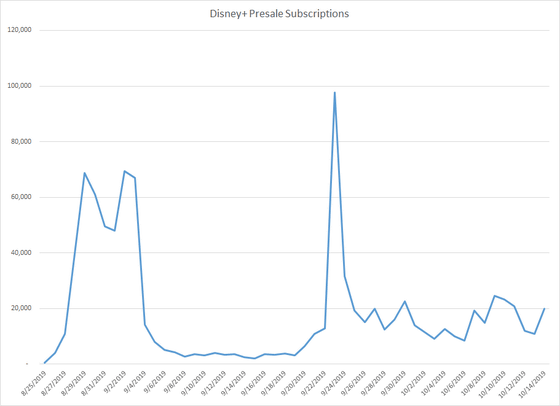 In addition, Verizon, a major carrier in the United States, has also revealed that 12 months of Disney + usage rights will be provided free of charge to users who have subscribed to their mobile lines. In addition, Jumpshot investigated only access from mobile and PC, and considering that there are users who use Disney + from TV platform applications, etc., technology media TechCrunch pointed out that the number of users should still increase It is.

Surveys other than Jumpshot reveal that users have a strong interest in Disney +, and according to a poll conducted by research firm HarrisX , 21% of American households plan to use Disney + It is clear that it has received much higher support than HBO Max (11%), a rival service before the same service launch.

In addition, according to another entertainment company, Hub Entertainment Research , one out of every four US TV viewers (25%) will use Disney +. According to the survey, only 6% of respondents said they would use Apple TV + , a competing service.

In addition, according to a brand awareness survey conducted by TV Time and UTA, a content management app, Disney + 's awareness was 88%, while Apple TV +' s was 63%. This figure is very close to the "86%" figure that the UBS survey launched. According to research, Disney + is not only popular with households with children. It seems that many users are expected even in households without children, and TechCrunch wrote that "It has succeeded in appealing to adults with the Star Wars series and Marvel work".