I have eaten Kua Aina's `` thick cut corby jack cheese burger '' with a huge beef patty and thick cheese presence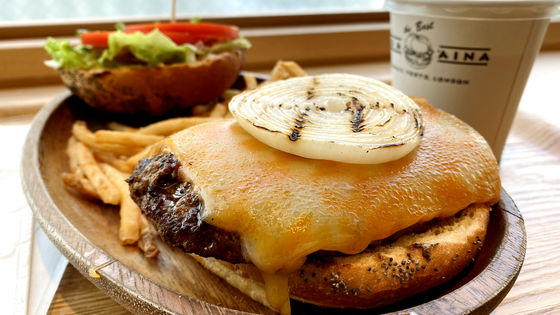 A new menu `` Thick Cut Corby Jack '' using two kinds of hearty cheese mixed with marble pattern from Kua Aina where you can eat
a
thick, juicy and full-fledged hamburger
and
pancakes
with
fluffy cream
'
Cheese Burger
' has appeared. The hamburger that changed the
thick cheddar cheese burger
cheddar cheese, a popular classic menu, to `` Corby Jack Cheese '', a mixture of two cheeses, Monterey Jack and Col Beaches, and actually tasted and checked its taste It was.
Kua Aina limited new appearance! Started selling thick sliced cheese series!
https://www.kua-aina.com/topics/3963.html
I came to Kua Aina.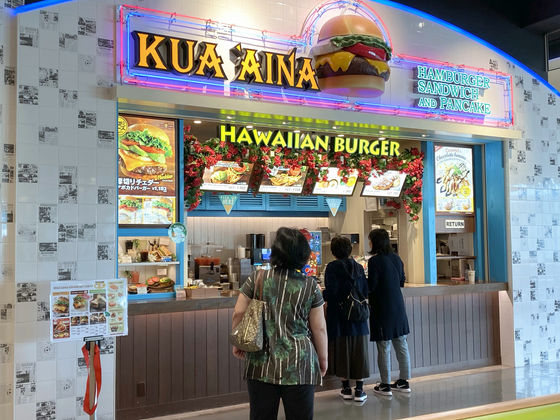 I found 'Thick Cut Corby Jack Cheese Burger' (991 yen excluding tax) at the top left of the menu. The price is 1191 yen excluding tax for lunch set and 1291 yen excluding tax for dinner set. In the case of a set, it is possible to change the set drink to soup for 119 yen excluding tax, so the `` thick cut Corby Jack cheese burger '' was released at the same time as `` Minestrone of glutinous wheat and 7 kinds of vegetables '' I also ordered (391 yen without tax).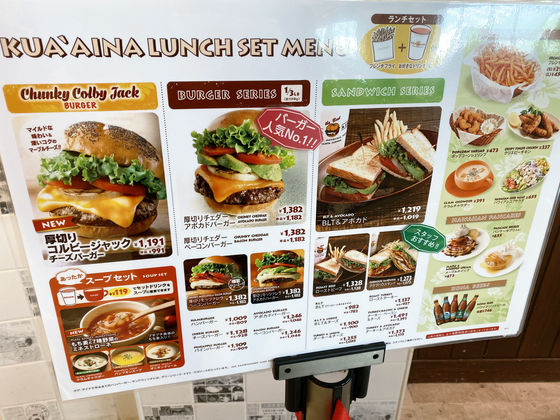 In order to start cooking after the order has passed, the clerk told me 'I'll have time for about 10 minutes' at the time of ordering, but the menu I ordered in about 8 minutes was offered.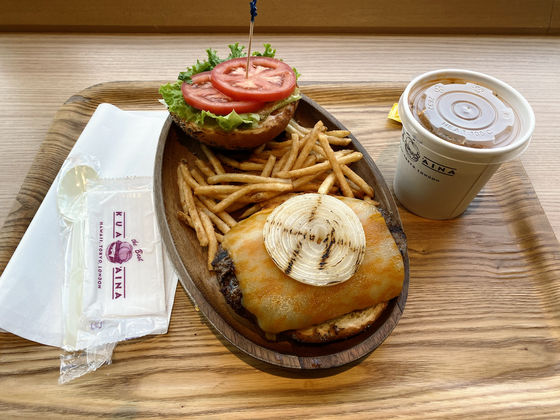 "Thick cut Corby Jack Cheese Burger" is an open sand type hamburger. The base has a huge beef patties and trolley melted corby jack cheese, and the top is grilled onion.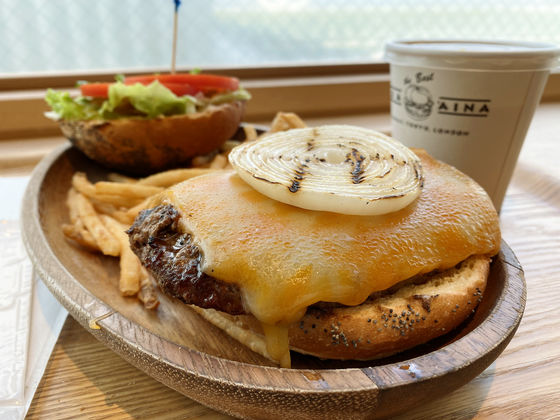 The beef patties are quite large and are slightly smaller than the iPhone XS with a special case . The beef patties weigh 150g.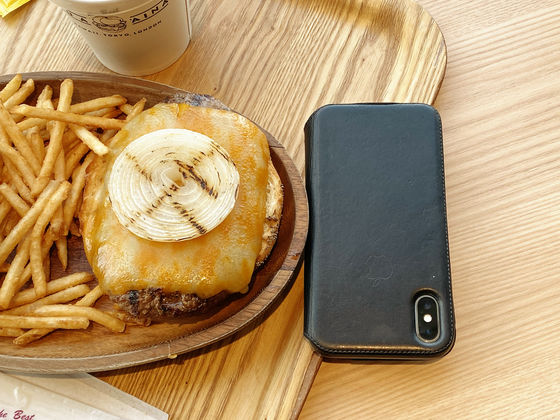 The grilled onion is well baked, and the Colby Jack cheese below it shows that two colors of cheese are mixed in a marble pattern.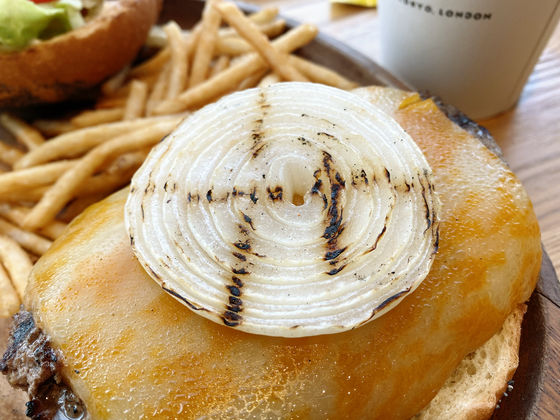 Lettuce and two sliced tomatoes are fixed on the top of the bun with a toothpick.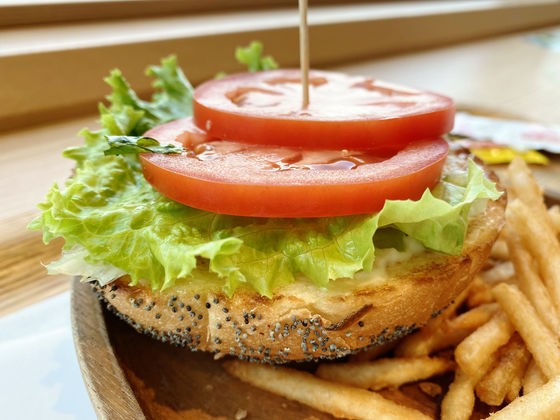 You can choose from three types of buns: Kaiser Roll, Brioche, and Whole Grain, but this time, we recommend the Kaiser Roll recommended by the store clerk.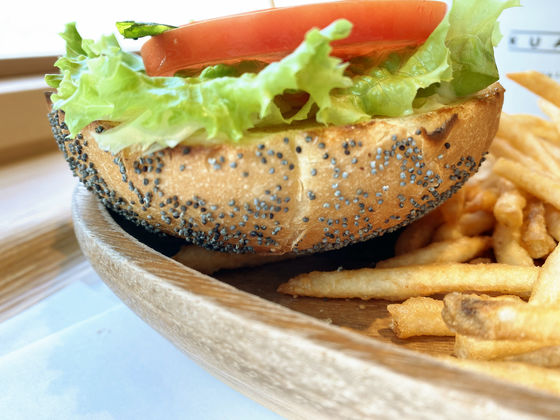 It comes with a crisp French fries.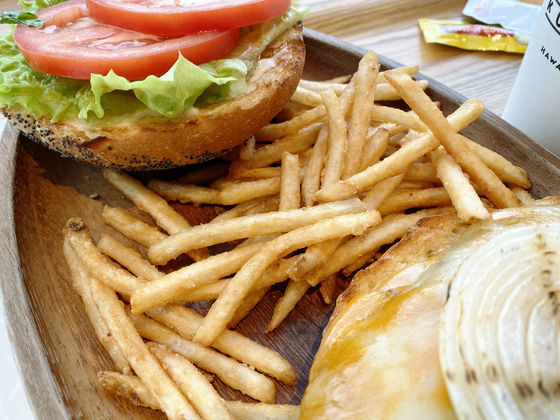 It is like this when combining the hamburgers provided separately on the top and bottom.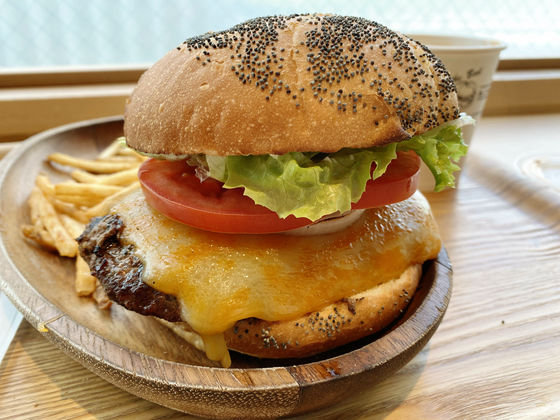 Colby Jack cheese melts down on the volume beef patty.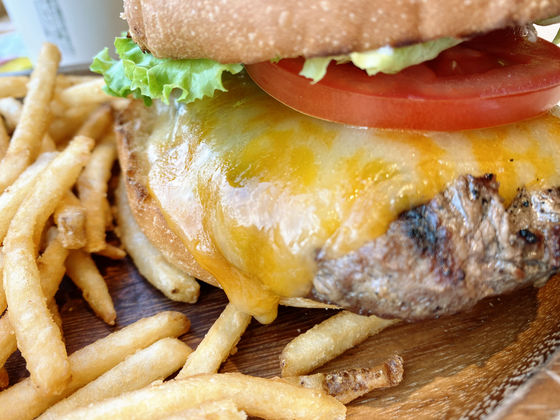 If you eat by hand, prepare the attached square paper ...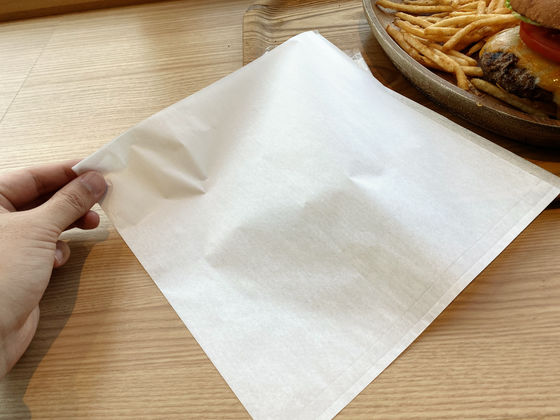 If you put a whole hamburger inside, you can eat it without getting your hands dirty.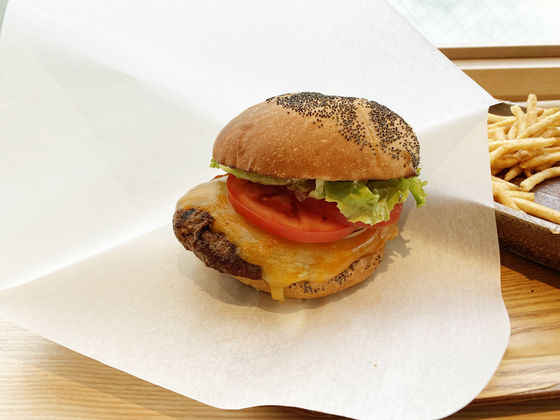 When you eat it, the first thing that spreads in your mouth is the taste of beef patty with a meaty taste. The beef patty seasoning is light, so you can feel the umami of the meat. Colby Jack Cheese is a mix of Monterey Jack Cheese with a mild taste and mild taste, and Corbeach Cheese with a rich taste similar to Cheddar Cheese. However, because it is "thick cut", it has a strong presence in the whole hamburger. A grilled onion that can enjoy the freshness of sliced tomatoes that have been sandwiched between two pieces, and the sweetness that is comparable to tomatoes when grilled provides freshness. The sauces for seasoning are not all together, but the three elements of beef patties, colby jack cheese, tomato & grilled onion naturally harmonize, and the royal road cheeseburger that uses the taste of the material I feel that it is forming.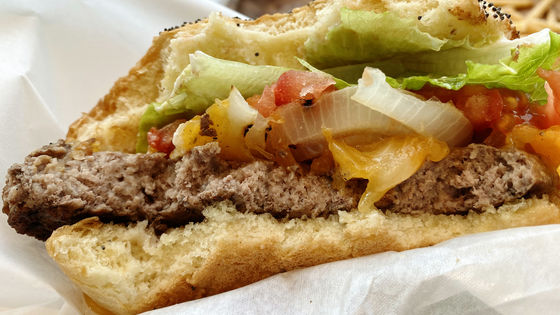 "Minestrone of glutinous wheat and 7 kinds of vegetables" is provided in a paper cup with a lid as shown below.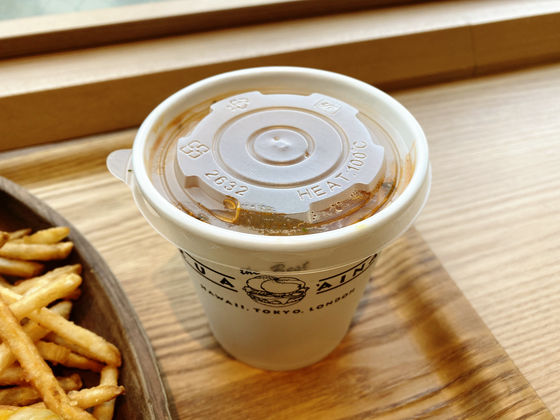 It looks like this when opened. At first glance it is a normal tomato-based soup ...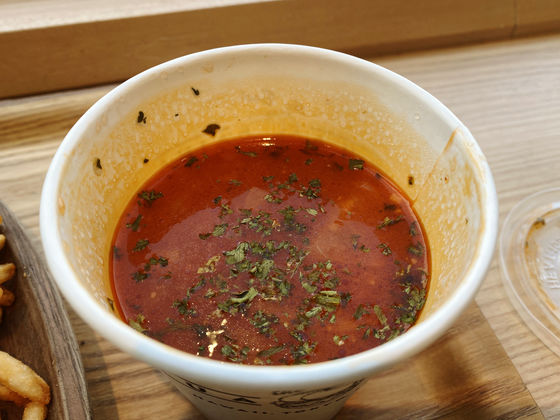 If you put a spoon, the ingredients and ingredients will appear inside. The umami of seven kinds of vegetables, such as carrots, onions and cabbage, is blended into the tomato-based soup, making it a perfect relieved taste in the coming cold season.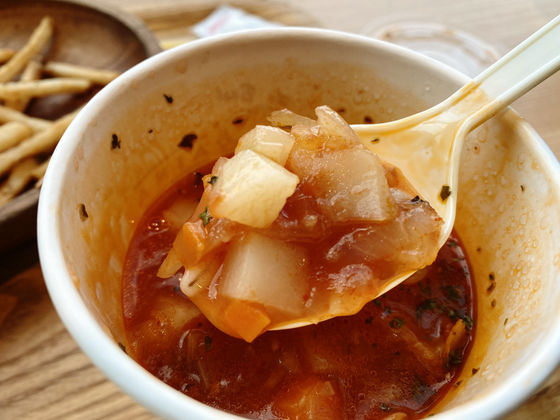 I found glutinous wheat on the tip of the spoon. It is a unique texture.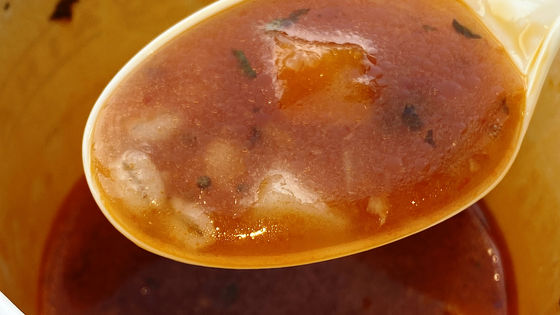 In addition, "Thick Cut Corby Jack Cheese Burger" has been on sale at Kua Aina nationwide for a limited time from October 30, 2019 (Wednesday).