A story until a prisoner who did not know the Internet became an engineer with an annual income of 10 million yen or more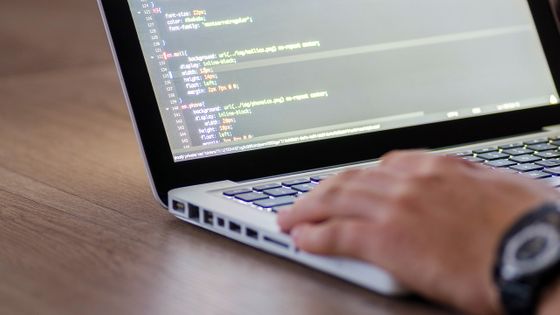 by
AlfredMuller
As of 2019, 38-year-old Zachary Moore killed a person at the age of 15 and was sentenced to life imprisonment and spent more than 20 years in prison. The news media
The Hustle
has followed the process from when Mr. Moore
apologized
for his crimes in prison, got a job at a leading company in Silicon Valley and earned $ 100,000 a year.
How one man went from a life prison sentence to a $ 100k + engineering job
https://thehustle.co/how-one-man-went-from-a-life-prison-sentence-to-a-100k-engineering-job/
From murder to correction
Moore was born in a quiet residential area on the outskirts of the
Redlands
, California. Moore was born and raised in a middle-class family and enjoyed playing sports and video games like a normal child, but the inside of the family was full of problems.
Because Moore's parents were both alcoholic, Moore was routinely abused by domestic violence and
neglect
. As a result, Mr. Moore can no longer control his emotions when he is a teenager, and Mr. Moore himself drowns in alcohol and drugs.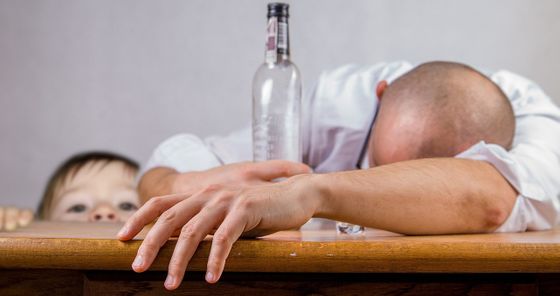 by
Laura M
On the night of November 8, 1996, when Moore finally managed to suppress the explosion of emotions, he stabbed and killed his brother with a knife. At that time, Moore was 15 years old, but at the time California law was supposed to be treated the same as an adult at the age of 15, so Moore was convicted of murder as an adult and was imprisoned in prison. It was decided.
Mr. Moore recalled when he was just in jail, "The prison was just like a high school. The prisoners are a group of men in their 30s, 40s, and 50s who are mentally like teenagers. 'It was.' Mr. Moore, who was always in trouble in prison, was soon moved to a cell and left in contact with nobody for 23 hours a day. Mr. Moore, who had the first opportunity to rethink himself, finally realized that he was blaming himself, not the environment, because he quit his brother.
Mr. Moore, who changed his mind, joined a group of people trying to change himself in the same way. These groups have been the target of ridicule by other prisoners, and have continued to be bullied, but each time they were encouraged by friends who were bound by bonds like brotherhood. Moore, who gathered to learn Buddhist teachings and meditate with the help of a meditation group, gave Moore a
community college
correspondence course in
Ironwood State Prison.
Taking. I completed a
junior college
course with a
grade
of 3.89 points in a
GPA
of 5 grades from 0 to 4.
Mr. Moore saw the pamphlet of "
The Last Mile (TLM)
", a rehabilitation promotion organization.
◆ What is The Last Mile?
TLM was founded by Chris Ledritz, an entrepreneur and investor in Silicon Valley. One day in 2010, Redlitz was invited to
San Quentin State Prison
as a business lecturer.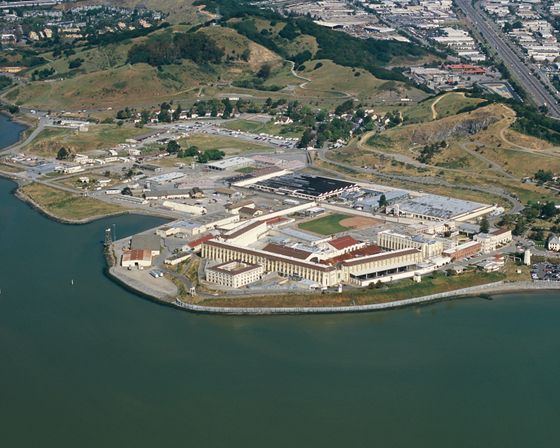 by
public domain
Mr. Redlitz said the impression at that time was `` I was terribly frightened of what bad people would meet, but I immediately found that the prisoners were eggs of entrepreneurs who could not find a means of learning and self-expression "
Looking at the potential of the inmates, Redlitz immediately established TLM with his wife, Mrs Beverly. At first, Mr. Redlitz, who had a biweekly entrepreneurship program, soon realized that this approach needed a radical review. The reality is that it is difficult for prisoners to return to society.
In California, prisoners released from prison are given cash between $ 10 ($ 1000) and $ 200 ($ 200), but in most cases there is no credit for work or where to live. As a result, 7 out of 10 people commit crimes again within 3 years and return to prison.
Ledritz knew the need for vocational training and received funding from several foundations to transform a printing factory into a technology center. However, since it is not possible for criminals to use the open Internet, we decided to build a pseudo network isolated from the real Internet and connect the PC there.
Thus, when Dr. Redlitz began his coding course at Ironwood State Prison, Moore was one of the first students to apply for the program. Mr. Moore, who has been in the cage since 1996, has only touched the PC three times in his life and has never seen the Internet. Moore says, "I didn't know anything about IT technology, but I thought this was a once-in-a-lifetime opportunity."
After passing the exam to qualify for the curriculum, Moore acquired skills in a restricted environment and graduated from the course with the highest grade. You will also be asked to transfer to San Quentin State Prison after you have heard that San Quentin State Prison is running additional programs on more advanced algorithms and
data science
.
◆ Temporary source
A piece of news jumped into Moore's ear when he moved to San Quentin State Prison. The news is that the revision of California law gives those who were under the age of 18 at the time of the crime the right to have a temporary trial for shortening their sentence.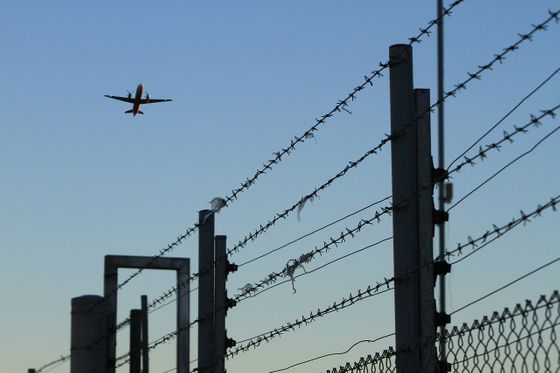 by
Holger Detje
Mr. Moore, who was granted temporary access at a 2018 inquiry meeting, died out of control and completed the additional program. The first job given to Moore in the TLM arrangement was the site of
Dave's Killer Bread
, an organic bread sales company launched by former prisoner
Dave Dahl,
who had been serving drugs and robbery for over 15 years. Was to create.
Moore, who finally came to work on November 12, 2018 as a result of this work, was given clothes and a PC by TLM and moved into a temporary facility for former criminals. After that, Moore worked as a part-time engineer for TLM for half a year and then decided to apply for an internship in Silicon Valley. "I didn't think I could be hired by a Silicon Valley company, so I practiced the interview," says Moore.
After that, Mr. Moore, who was decided to be employed as an intern in
Checkr
, a Silicon Valley startup in May 2019, was hired as a full-time employee in September.
Checkr is a company that has been described as a "potential
unicorn company
" by
The New York Times
magazine, a major newspaper company in the United States. In addition, he is also active in accepting former criminals, and 6% of employees are "human resources who need a fair chance" for various reasons such as having a criminal record.
A Checkr spokesperson told The Hustle: "Convictation should not be a de facto life sentence. If someone is trying to make a change in their life, they will be caught in the past. The future should not be closed. '
Mr. Moore later reunited with his parents, but it was difficult to come to terms with the past. Moore says, "I can't imagine a future where I forgive myself. My brother has no life to redo, Christmas, a
Thanksgiving festival
, and a birthday," he says. Excited no feelings.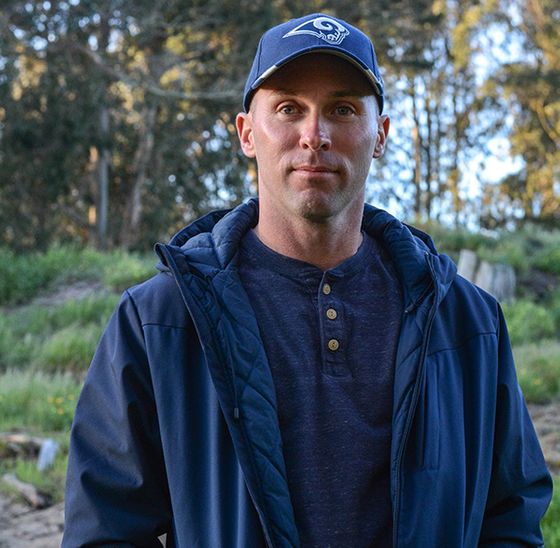 in Note, Posted by log1l_ks