I have eaten `` freshly baked custard rice cake apple pie '' packed with truffle rice cake paste and custard in 144 layers of crunchy pie dough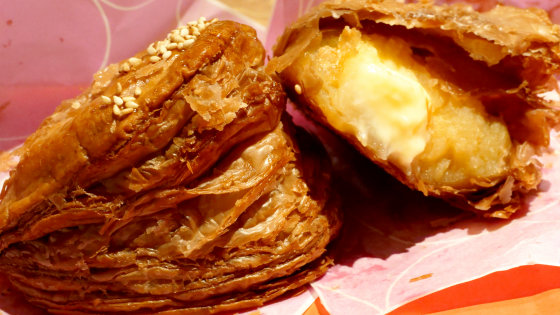 A freshly baked custard apple pie shop from 'RINGO' 2019 October 17 (Thursday) to November 10 days (day) limited, 'freshly baked custard sweet potato apple pie' has appeared . The baked custard apple pie that features 144 layers of crispy pie dough and plenty of custard cream is added to the baked baked pie with a sloppy and smooth rice cake paste. Saw.

From October 17th, "Freshly Custard Porridge Apple Pie" will be available for a limited time! The autumn-only taste that colors a relaxed and gentle time. -RINGO, a freshly baked custard apple pie specialty store
https://ringo-applepie.com/news/oimoapplepie/

RINGO has several stores around the country, but this time we used Lucua Osaka store . Note that there is no eat-in space.



I bought it right away.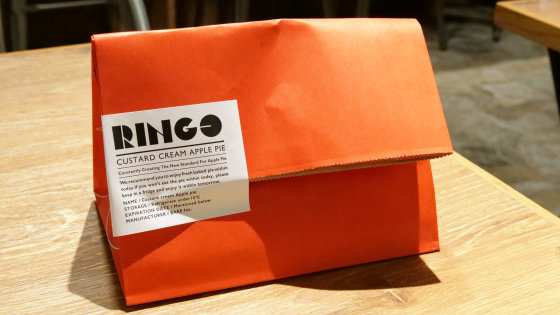 Freshly baked custard porridge apple pie was wrapped in purple paper like sweet potatoes.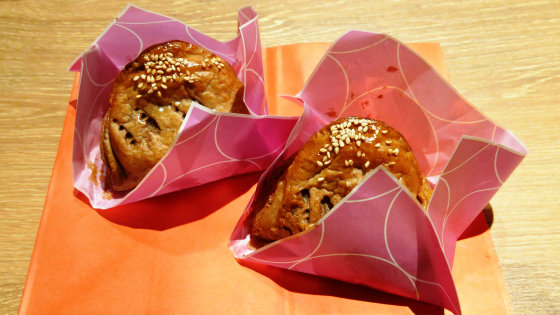 When I take it out of the wrapping paper, it looks like this. It is a rice ball-like shape.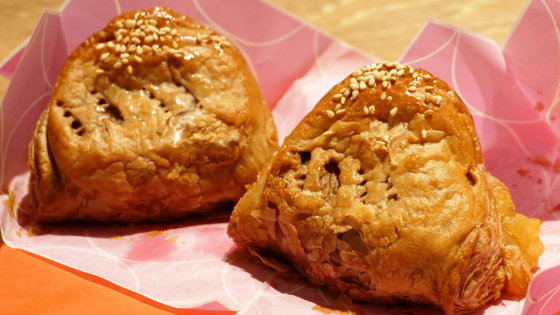 Compared with the iPhone SE with a diameter of 123.8mm, it looks like this.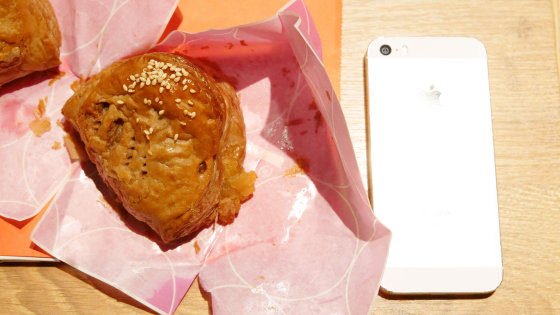 The top is coated with honey and topped with sesame. It feels like a university niece.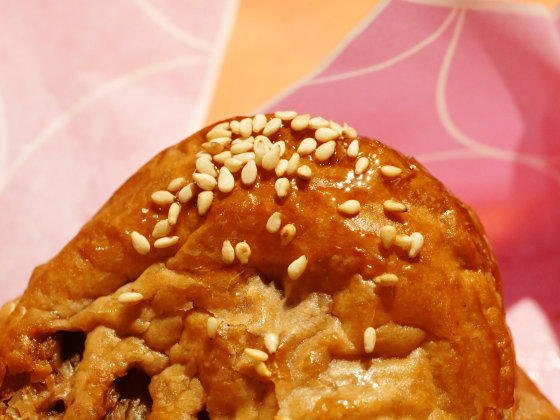 Looking to the other side, it looked like "144 layers of fabric".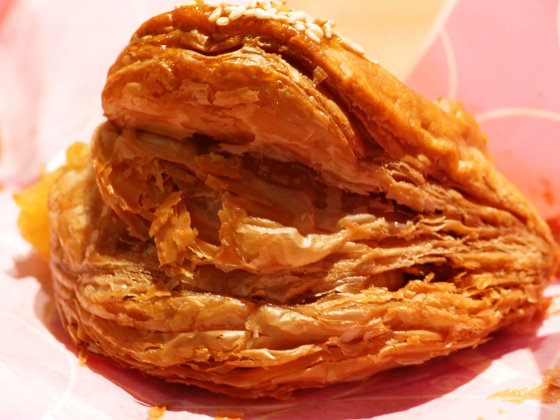 The dough paste overflows from the dough.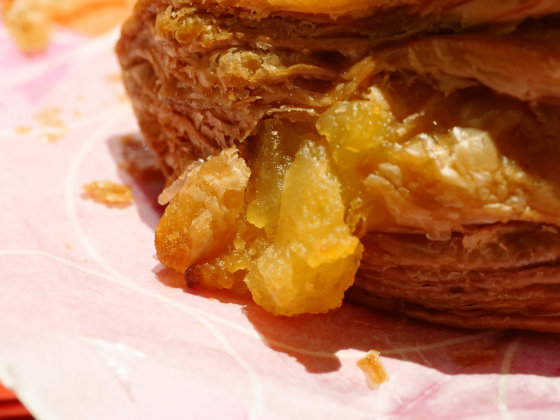 I just ate it ...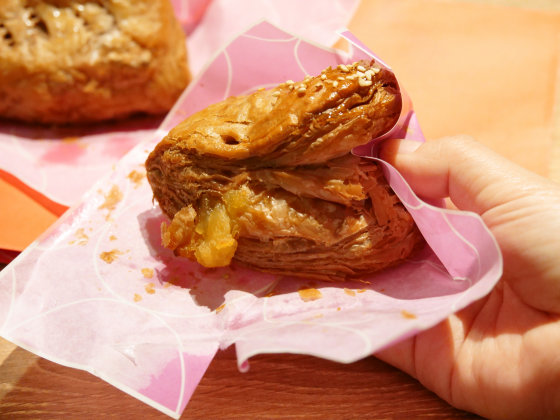 The slightly warm pie has a light fabric and is as delicate as a thin garment, with a subtle crisp and crunchy sound. The dough, rich in butter flavor and richness, contains gentle sweet custard, thick strawberry paste, and soft boiled apples. As the cream is also soft, the food as a whole is very fragile.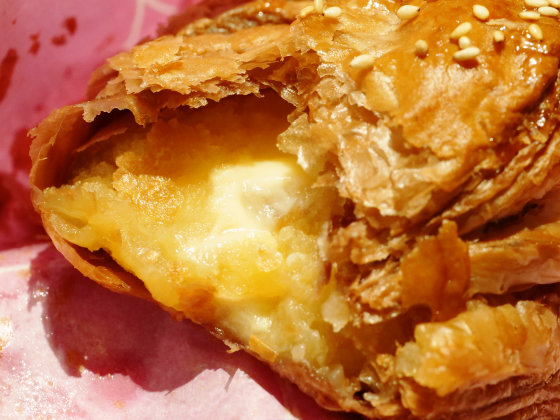 Because the pie dough is so delicate, the only difficulty is that the dough spills out with a little effort.



As I ate, I got a lot of cream. None of the pie, custard, or porridge paste stands out, but each blends in the mouth. The sour taste of the apple was an accent.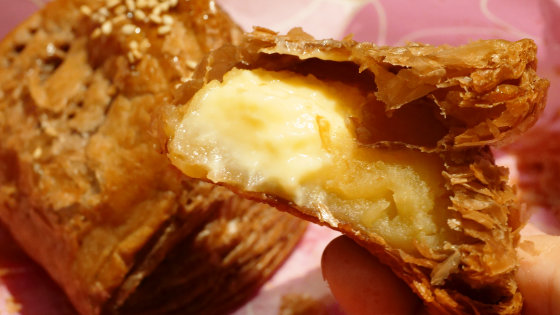 The price is 465 yen including tax. You can check RINGO stores nationwide from here .