Interview with TRIGGER President Masahiko Otsuka, who takes the reins of the rampage horse staff who are 'one piece complete burning', about the back side of 'Promere' production and management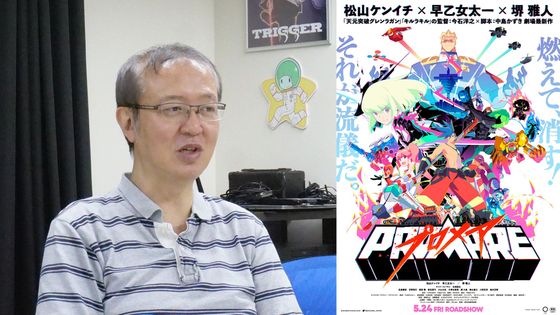 It was released on Friday, May 24, 2019, but it is a completely original work, but the box office revenue has exceeded 1.2 billion yen, and the animated movie `
` Promea
'' that is a long run hit is today, October 18, 2019 ( The 4D version of the movie starts from (Friday) and is still showing momentum. I interviewed Masahiko Otsuka, president of TRIGGER Co., Ltd., who worked on the
production, in the middle
of the production of the work. I've been listening to the secret stories and the hardships of studio managers.
Trigger Corporation | ANIMATION STUDIO TRIGGER Inc.
http://www.st-trigger.co.jp/
Movie 'Promere' Official Website 5/24 (Fri) National Road Show
https://promare-movie.com/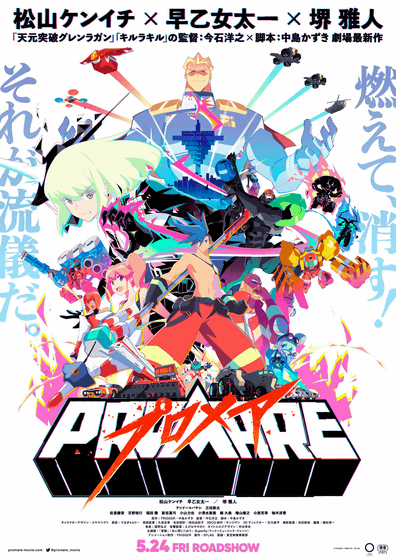 GIGAZINE (G):
Four months after the
interview before the movie "Promere" was released
, "Promere" became a big hit that exceeded 1.2 billion yen in box office revenue. How do you like the excitement of this work compared to what Otsuka had imagined in advance?
President Masahiko Otsuka (hereinafter Otsuka):
It feels beyond imagination. Of course, as for dreams, we were talking with the staff about things such as support screening and
4D screening,
but it was just a dream. As long as I'm glad that the 'I hope it will come true' will be realized.
In addition to the "Flame" screening on June 20, 2019, "Promere" was decided to hold a 4D screening from Friday, October 18, 2019.
▲ '4D' poster unveiled by Hiroyuki Imaishi ??

Shake ?? Wet ?? Shines?
A poster drawn by Director Imaishi is completed for 4D screening from 10/18? In addition, a 'visual card' using this visual will be presented to visitors.

Details ?? https://t.co/wMPeqrGbXI # Promere # PROMARE pic.twitter.com/olXtRAfUlz

— The movie "Promere" is now on sale! (@promare_movie) October 9, 2019


G:
Did you exceed the goal of 'I want you to go so far'?

Otsuka:
When producing 'Promere', there was a place where you could not understand without opening the lid.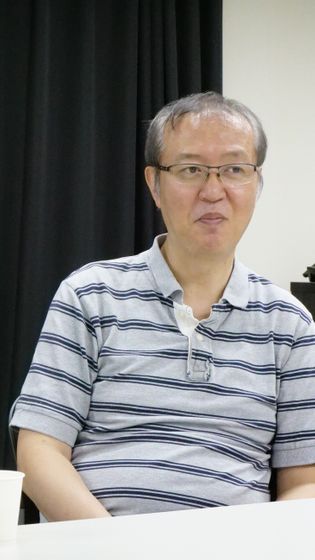 G:
He said he was moving forward with a feeling of 'I don't know until I try out'

Otsuka:
Since it was not an original work with a well-known original, it could have been a catastrophic loss. Of course, there were fans who followed TRIGGER and Director Imaishi's work, so I thought that it was never zero. However, how much you can see when you make a new one is really unknown. Especially in recent years, there are many parts that cannot be measured by calculation.

G:
Did you mean that you were rolling in the best direction while you were prepared for the worst case as a manager?

Otsuka:
I agree. After the work was completed and published, it wouldn't be a matter of course no matter how we worked, so the idea was to entrust the customers who receive this work when it was released.

G:
It seems to be a piece of work that is just in time, but isn't it a feeling that it is somehow better than the idea of extending it further after this?

Otsuka:
Of course, there is a desire to make the best effort until it can be extended. But from my point of view, it's not stable at all (laughs). Once we start making a work, we can't stop. I also join the staff and devote myself to the creation of the work while "I'll make it better" every time. I'm sure I'm happy to hit it, but I'm putting in so much, so there are places like 'If you don't hit it, it's over'. So, following the success of "Promere", I feel like I can bet again!

G:
Does it feel like you're going to compete while you're out of sight each time you create a work?

Otsuka:
In the long run, compared to the beginning of TRIGGER, the staff is growing steadily, but there are some challenges that do not meet the growth process. It is only the work that
Director Amemiya Tetsu
is involved in that can leave the site with peace of mind (laughs). Because he makes a steady work. I'm much easier if there are many directors like him.
G:
Initially, I thought that I wanted to leave the work to the staff and concentrate on management.
Otsuka:
I agree. When I started the company, I wanted to be able to do it even if I wasn't on the spot, but it seems that I have returned to the spot after all, so the first goal has been achieved. There is no place.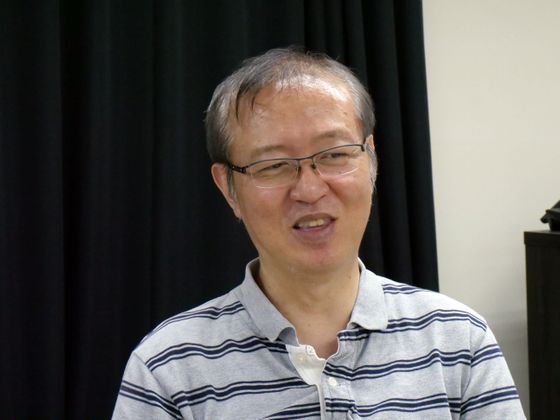 If I had to do it, I really thought it was an emergency in the company, but after all it came out, "It's always an emergency!" (All laughs). You wo n't be crazy. I'm laughing (while looking at the staff there)

G:
Does that mean that the staff at the site will get a voice?

Otsuka:
Production people who are in the position to control the site are only those who entered the animation industry after the company was established, so there is little absolute experience and it is junior for those who have a lot of experience on the site It seems difficult to say to seniors because they are in a position. I can only say it to the old staff and myself.

G:
It seems that human resources who can hold the reins will not grow up so easily.

Otsuka:
After all, we all respected our directors and affiliated animators and entered TRIGGER, so it seems that the desire to "do it" seems to win if those people want to do it. I understand that it's hard to say 'No.' If you don't have to say it, you don't want to say it. Still, it seems that there are not many people who can say "no good thing is bad" with a demon in mind.

G:
I can imagine that animators don't grow up overnight, but it's difficult to train the people involved in the production.

Otsuka:
I agree. The background is that we do not make production-driven animation, and if we do not know the site, we can not determine where to put power and where it should not be, and we can not say convincing . That can be done if the experience is high, but that is the difficult part of the work.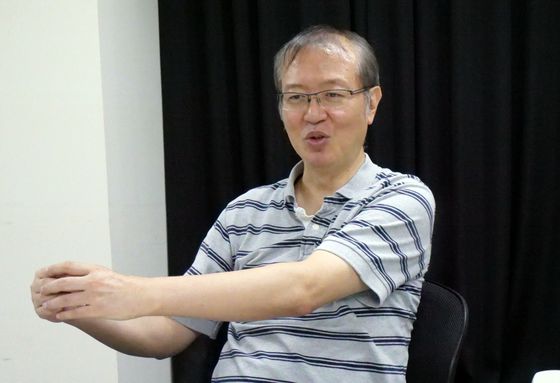 So I have to work together to learn how to do this, so I end up making anime. If you just keep the schedule mechanically, it's not impossible if it's not easy. However, it is very difficult to make what everyone wants to make and keep the schedule. The reality is that there are things that are even more difficult to achieve with people who have less experience than the site.

G:
Did your production grow through "Promere"?

Otsuka:
I feel that I am growing up because I can gain experience for each piece I make. On the other hand, there is no goal to nurture so far, and things that you want to do in the field will continue to increase forever, so the challenge of how to deal with it will always appear. Therefore, the field and production will continue to grow together. There's something like 'I die when I stop'. That's an interesting part, but sometimes I think I can do it at the same time. If you drop it into routine work, efficiency will increase, but then there will be no new challenges. I feel that there is no right answer in that sense.

G:
I would like to ask Mr. Otsuka, who is also the manager, so I would like to ask you about money. The other company, the color that is working on the "Evangelion New Theatrical Version" series, had the title "Eva", so it made a work with the lowest recoup (profit) line, and if the box office income entered, the next work production Director Hideaki Kanno told Diamond Online that he was running debt-free management in the form of a little more money.

On the other hand, depending on the company, I hear that there is a way to collect a large amount of money and use it for production costs, saying, "I will win with this director!" How does TRIGGER go through this cycle?

Otsuka:
Basically we have a production fee in advance. For example, in the case of the manufacturing industry, it is common to purchase parts made with borrowings and deliver the money and return the money, but in the case of the animation industry, the orderer is paid in advance and then the work is delivered The shape is common. Sometimes I borrow money from a bank, but it's a way of getting production costs in advance.

It seems that studios that make anime often have a great decision, but in the sense that they receive orders and receive production costs, they are just subcontractors. Certainly, the original work has the rights as the original author, but it is the same in that it is a subcontractor that makes animation. Since we sometimes make animations in response to orders such as "Please make this kind of work", the anime as a work is not only for us, but also for investors such as the production committee.

That isn't surprisingly known, so if something happens, the studio will be struck by the arrow (laughs). "No, no, we didn't decide", but I don't understand it easily.

G:
In the case of TRIGGER, it is a name that is recognized at least among anime fans, so it may be easy to get the name up.

Otsuka:
Of course, there is an idea of branding a studio, so there are places where you want to put the name on the front. On the other hand, because we don't pay for our own production, it becomes a little mysterious situation, 'It's a work we made but not just our own.'

G:
Is it difficult to work on production costs in-house unless it is a very large company?

Otsuka:
Yes. It's basically difficult to do it on its own, as a company that is by no means large in size must collect hundreds of millions of yen.

G:
Next is a question about production costs. For example,
Director Hideaki Kanno
said, "With the success of" Evangelion New Theatrical Version: Introduction ", we were able to abundantly increase the production costs of" Evangelion New Theatrical Version: Destruction "and increase the staff's remuneration." In TRIGGER, did the "Promere" hits have such a big impact on money?
Otsuka:
'Promere' is proud that it has received considerable favorable treatment, considering the number of years since TRIGGER was established, its achievements, etc. Thanks to that, 'There is no money on the spot' There is none.
However, from the manager's point of view, it is a headache, but it gets used up. Because I made it hard, it would be easy if I could make a sequel or a work that inherited the settings, but our staff said, "I will not leave regret! So, when it's over, 'I've done it ... OK, let's start another thing next', but as a creator I really want it (laughs)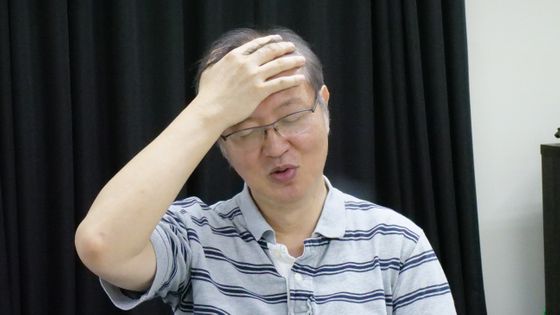 Otsuka:
The company must survive, so it can't be crushed. However, I didn't make a company because I wanted to make money, but I started a studio to do what I wanted to do. .... To the extent that it won't collapse '(laughs)

G:
In that sense, does "Promere" have the best results with the worth of Otsuka-san?

Otsuka:
That's right. Of course, rather than selling it, I am sorry for the side that sold it, who paid the production cost, and if I can give the result, it will lead to the creation of the next work, so the hit of `` Promere '' is a business I am happy.

G:
Earlier, you said, "I didn't start a company because I wanted to do business," but did TRIGGER's policy be "first to create interesting works that survive?"

Otsuka:
This point is indispensable because our generation has come especially with such an idea. On the other hand, it is a company organization and there are not only people who work only for anime, but also staff of various values, so `` I want to make it possible for people who want to do as much as possible while establishing as a business I feel the need to draw a line.

Therefore, it cannot be ignored what kind of funding is appropriate. Since the animation industry itself cannot be said to be moist, there is a part that is financially difficult. On top of that, it's not easy to force the staff. In particular, accepting the attitude that I like to immerse myself in making animations can lead to rewarding exploitation. Of course, there are people who value "challenging", but I always keep in mind that there are people with various ideas.

As for various thoughts, TRIGGER itself is closer to the site, but there are even 180-degree differences in thinking between the management side and the site side, so you have to balance the two thoughts within yourself. I think it would be easy if I could concentrate on one of them because it would make me feel like I was splitting up, but it's hard for me to stand that way.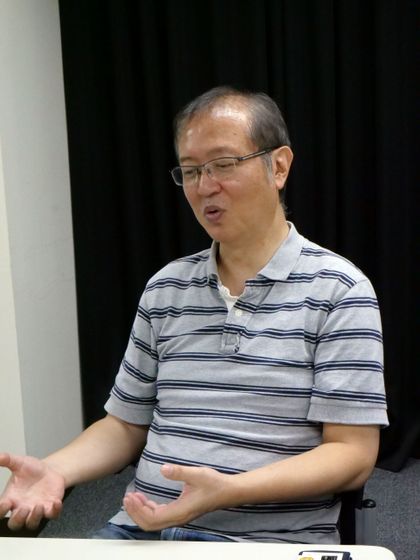 Otsuka:
Sometimes it is necessary to say the opposite of time and case, so I thought later, "I said that, but is that true?" And sometimes I 'm saying it. "

G:
Does the staff know that it is an opinion because it is doing both on-site and management?

Otsuka:
I think it is. That's why it's a little difficult, too. If you are told from either side, you can rebound, but if both sides are saying, you can't say anything. Everyone accepts me with a bit of expression.

G:
Is Otsuka's goal to concentrate on management in the future?

Otsuka:
Management is not good, but even if you leave the work to someone, you can not leave it to the person what kind of policy to proceed, so you have to balance management and the workplace thinking about.

G:
The online shop that handles the memorial book "
Paper, the same
" by creators of "Promere" is being developed, but not only animation production but also in-house merchandise production has become a pillar of profit for the company Are you there?
【Notice】
Movie "Promere" Memorial Book "Paper, same. However, there are many inquiries about re-orders, and the second order has been decided from 12:00 (Tuesday) AM 12:00 tomorrow. The order period is one week until the 8th (Tuesday) ?? Click here for details ?? https://t.co/cFx0ILyyy9 # Promere pic.twitter.com/dbhNbzdN5k

— TRIGGER Inc. (@trigger_inc) September 30, 2019


Otsuka:
Goods production is one of the profits because it is very difficult to make profits from anime works alone. Of course, if you make an animation within your budget, you can do it only by making the animation, but if you want to make an animation just from the sales of the work, you will have to keep the production costs very low. Therefore, it is in the form of covering production costs by using the profits gained by mixing media and selling goods.

Since you can't rely solely on production costs, you can make profits by using anime as an advertising tower, such as goods, mail-order products, events, etc. that the companies involved in the production committee do not give, We try to secure the rewards to be given to the staff. The animation industry today is tough if you don't make profits using anime works and find things that other companies can't do as long as your studio allows.

G:
A memorial book that includes comments from in-house creators, etc.

Otsuka:
I think that the Memorial Book is a work that can only be made at the production site. However, just because Memorial Book gains popularity, it is not so much that profits can be used to create animation, so we are always looking for ways to make profits.

G:
Speaking of which, where is TRIGGER in terms of scale when looking at the anime industry as a whole?

Otsuka:
Is it about normal? It's not that big, but there are some smaller ones. For example, now, even if you try to make a cool anime, TRIGGER can't do all the drawing. Therefore, I want to be able to do drawing at least in-house. Currently, there is only one production line and we often refuse orders, so I would like to increase the number of staff. Nonetheless, it is not possible to increase the number of people at once, and some people can quit.

G:
Is it one goal to complete the drawing in-house?

Otsuka:
I agree. In other words, having a department that can shoot in-house will help you communicate faster, and it may be difficult to do so at the last minute. However, considering the scale of the drawing, it is not yet enough capacity to supply work, and at the moment it is difficult to reach out to that extent.

Even if the slight increase is repeated, the scale of 10 or 20 years ahead is known, and I think it is difficult to become a company that moves many lines, but `` 10 years ahead is about this scale '' I manage while thinking.

G:
That means you can't add 10 or 20 people at a time.

Otsuka:
If it increases, it will be necessary to reexamine how to make anime. From the point of view of management, I feel that there is a big change that the sales channel of animation is shifting from sales of software such as DVD and Blu-ray to distribution. On the other hand, the biggest change in animation production is that drawing is shifting from analog to digital. Of course, there are cases where you can do analog drawing more freely, and there are cases where digital is more advantageous.

Considering these differences, it is necessary to reform the workflow to match the digital, rather than moving the analog workflow to digital as it is. At that time, I would like to find out how to make anime in the future, changing the way people use it.

G:
When I saw the rush check of "Promere", I was surprised that Director Imaishi had made a quick correction with a pen and that was so early in digital.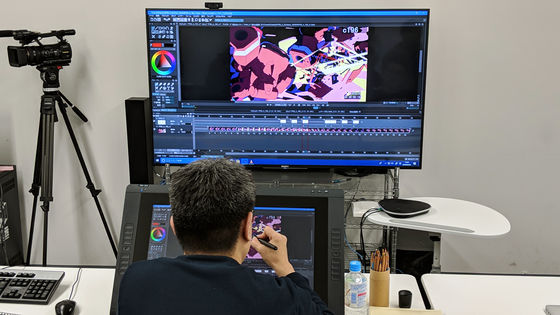 Otsuka:
You are in the middle of trial and error. For those who have been analog for more than 10 years, analog is still easier to do. People who come in are going to acquire digital technology, but it still takes time to get people who have experience in analog so far to become familiar with digital. This is probably the same perception in every studio.

G:
Indeed, the entire industry is in trial and error.

Otsuka:
I don't think any production company has found the right answer yet. Depending on what the correct answer is, there will be no digital optimization yet. If a studio finds the right answer, it's still not clear whether the industry will do the same thing with "move right" or continue the traditional way.

Naturally, there are also personnel exchanges, so there is a rough common style, but you can not make full use of the benefits of digital in that way. So, as the transition to digital progresses, the uniqueness of each studio will naturally become more prominent.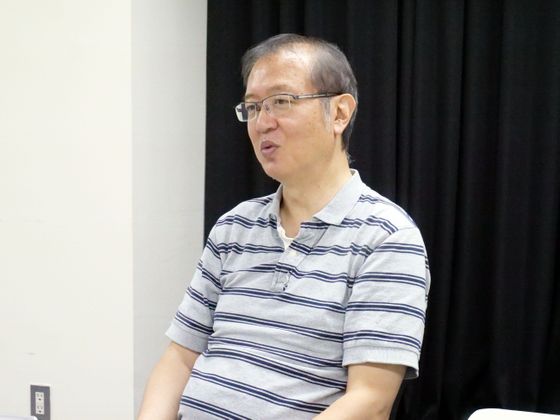 G:
'Promere' uses a lot of digital technology, but is there any part like 'It's actually quite analog' even if it looks like that?

Otsuka:
As a result, the ratio of analog to digital is about half. There are places where the drawing was done in analog and digital. However, there are still a lot of things to do with analog methods now, and there are only a few digital features. Originally, it would be more efficient to do a digital cut from the beginning, but this is not the case. Currently, the only difference is whether the animator's individual is analog or digital, but it is gradually moving toward using analog and digital depending on the work.

G:
Hand-drawn technology cannot be replaced with digital as it is.

Otsuka:
There is that, and the experience can even get in the way. In that sense, I expect new people. The transformation of the technique that can be called invention will be born from new people.

G:
In an interview with Director Hideaki Anno at Diamond Online that I mentioned earlier, Director Anno emphasized the importance of management: "I want to make a profitable business as much as possible. That is, do n't make it red. " What kind of awareness do you have as Otsuka-san?

Otsuka:
My goal is not to crush the company. However, this does not mean maintaining the status quo. Keeping the status quo will make you swell more and more, so you need to continue to grow and change to maintain your company.

In the first place, animation is not at all suitable for making money. To be honest, you shouldn't animate if you want to make money. Still, I chose to make anime because I wanted to make what I wanted. On the other hand, as long as it is a company, it can't be said that, so we have to grow the company over time. In that case, it is necessary to continue the company.

For example, if a work was a big hit, it wouldn't be true that the next day it would grow as if the company was reborn. Whether a work hits is like a bet, so you can't rely on hits alone. So, my job is to grow the company and anime making little by little, looking ahead 10 years, and let the company continue until I touch the next person.

G:
Even if Mr. Otsuka is retired from the president, it is not equal that the company will disappear.

Otsuka:
If the person who wants to make a work with this person can no longer make a work, he will retire cleanly, 'I'm fine because I've done so far.' But that is not the case for company managers. You have the responsibility to hand over the next person to leave the company. This is what I mean by "surviving the company".

G:
What do you think is the best way to keep the company alive?

Otsuka:
The surest thing is to make anime in production costs. If you do it within the money you have secured, the company will not collapse. And this is almost synonymous with keeping the schedule. This is because the cost breakdown is mostly labor costs, so if the schedule is extended and the time period for restraining the staff is extended, the cost will increase accordingly. Factors such as the number of cuts also affect the cost, but the number of cuts is determined from the beginning as well as the schedule, so the cause of the cost overrun is still overscheduled.

G:
Is it an image that if you can manage the schedule appropriately, you will naturally fit in an appropriate balance?

Otsuka:
That's right. If you make a plan first and have a perfect budget allocation, you only have to keep it. However……

G:
It does not always go according to the schedule.

(Laughs)

Otsuka:
If you make an original work, royalty may come in later, so there is an advantage that you can cover some budget over by yourself. The truth is that royalties that come in later are purely profitable, and we want to use them for capital investment and staff salaries, but every time everyone spends their money.

It would be nice if it could fit in the production costs, but it was n't until later that "I ca n't raise it even if I want to increase everyone 's galley." I will make it. ' That's fine for just that, but it's not just that.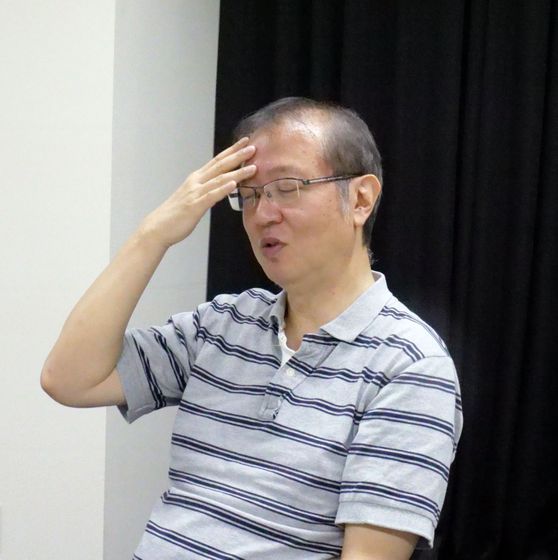 G:
In "Promere", Otsuka finally supported the work by taking charge of about 4 positions including the deputy director.

Otsuka:
"What would have happened if I had n't been in the field?"

(Laughs)

I think that I have made it to the public, but I think that the part that I could not do more than now has increased. However, I don't know how much I was saved because I entered. Still, I feel that there was still much potential for the work and what Imaishi wanted to do. So I don't think Imaishi has done it. However, there was not enough manpower to do what Imaishi wanted to do. I think that I could have done more if I had more, whether it was manpower or money.

On the other hand, it is obviously too much. Even in the present form, it is already too much from the original schedule. So there is some left over, but I don't think it was rude to the customer.

G:
As a fan, I enjoyed it so much that I was able to show something like this, so I would like to return something or help if there is something that helps. What is the best way for fans to support TRIGGER?

Otsuka:
I think you still get enough support. "It 's been seen 10 times!" Is unlikely to be an ordinary movie. This is the best way to support the audience. After that, how much does this show the horizontal spread. It's a work that I don't think is for everyone (laughs). But fans are not only in Japan but all over the world. Some people say that they see anime in any country, but the world has more denominators than Japan, so the number of people who can watch it all over the world is inflated The It is encouraging from the standpoint of creating niche works like ours.

Mr. Yoshiyuki Kaneko , the director of "Promere", says in French, "I watched it nine times in the theater".

9 fois au cinema

— Yasox SINGE PROFESSIONNEL ?? (@yasoxSH) August 21, 2019


Otsuka:
Speaking of greed, is there a shortage of staff? The anime industry as a whole has a shortage of manpower. Regardless of how much support you have, you can't do anything without the staff.

G:
So, is it best to be able to say 'I will draw anime with TRIGGER'?

Otsuka:
Yes. If such people come in more and more, there will be no over schedule due to lack of manpower, so the cost will be reduced as a result. Now there are places where the burden is heavier for people who can draw. I first entered the animation industry after gaining experience with live-action photography, but the first thing I felt was that 'do not get harder as you go up.' In the live-action industry, an authorized person does not need to move that much, but in the animation industry, the more skilled the person is in the higher position, the higher the person who works. There is nothing that makes it easier to become great. This creates a kind of hellish composition where the more you stand up, the more work you have to do.

G:
That is a different part from other jobs.

Otsuka:
Moreover, even though each work is a job that depends on individual skills, it can only be made with the cooperation of many people. Anime making is "the ultimate personal work and the ultimate collective work". It 's a really amazing culture. That's why I think making animation is interesting. You can't make the same thing again, and you will never get bored because the way you create your works will change. And since there is no goal, there is no choice but to continue running. At the same time, it is an interesting part of making anime.

G:
Do you have any skills or skills you should keep in order to be active in TRIGGER?

Otsuka:
You can do anything. That is the goodness of digital. For example, methods such as
rotoscoping
that create animation based on live-action are much easier to incorporate than in the analog era.
In fact, the "
Hana to Alice Murder Case
" created by
Shunji Iwai in
2015 was very interesting as a movie, regardless of whether it was liked by people who like normal drawing. Director Iwai is not a person from the anime field, but I think it is also a work that was made. Even if anime pictures, CG, rotoscoping, etc. are mixed, the characters drawn in each expression appear to be the same character because the production is solid.
In other words, if you can express consistently, you can use various tools, so now you can take various options to make anime. So even if you can't draw, you don't have to give up making anime. There are many ways to participate in the creation of the work, and I think that potential will continue to increase. I'm working in the animation industry even though I can't draw pictures, so there must be a way to participate in anime making.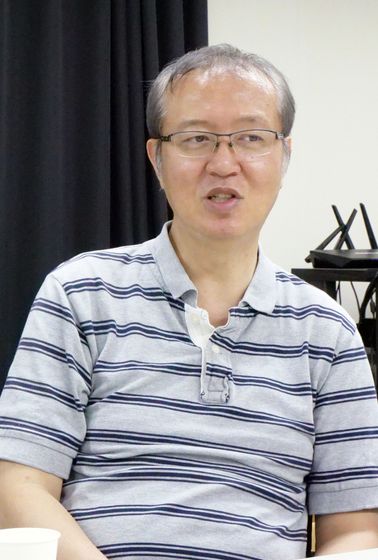 Otsuka:
For example, there are various ways to contribute, such as how to add music, good editing, and good
storyboards
. The choices are increasing, so it's a good idea to think positively about what you can do and what your weapon is.
In particular, there is no division for each department, and the stance is "do it if you can". If there is 'Please let me do this,' and if there is a chance to win, I think I can do it enough. I wish I could do something.
However, if you want to make money, you should stop it.
(Laughs)
G:
I want you to know that as a premise.
Otsuka:
Yes.
G:
From a fan's perspective, I think that it's okay if you can't draw a picture. Lastly, as TRIGGER president, please tell us what kind of company you want to make TRIGGER Co., Ltd. in the future.
Otsuka:
I think it 's the same as before. There is no specific goal even if there is a dream because I want to continue the company while expanding the circle little by little. However, I think, "I wish I had enough room to create a work without having to work hard enough to die."
G:
It's not as vague as a dream, so you can call it a goal ...
Otsuka:
It's like a dream (laughs)
G:
I see (laughs). Thank you very much.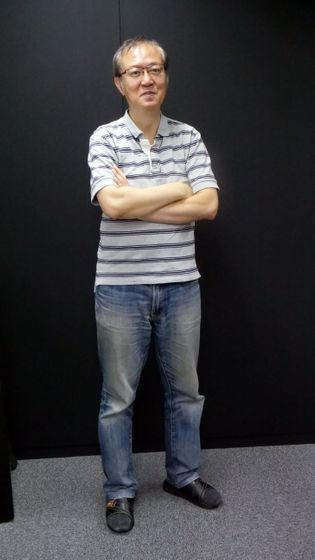 The original anime "Promea", which has been hit by a long-run hit that exceeded 1.2 billion yen in box office sales, is scheduled to be screened today at 76 buildings nationwide from Friday, October 18, 2019.

Details on 4D screening can be checked on the official website . Those who rushed to 4D screening will receive a visual card drawn by Director Imaishi, so those who have already watched `` Promere '' in the theater and those who have not seen it will definitely go to 4D screening Please carry and experience the hot world of "Promere" with your five senses.


▲ '4D' poster unveiled by Hiroyuki Imaishi ??

Shake ?? Wet ?? Shines?
A poster drawn by Director Imaishi is completed for 4D screening from 10/18? In addition, a 'visual card' using this visual will be presented to visitors.

Details ?? https://t.co/wMPeqrGbXI # Promere # PROMARE pic.twitter.com/olXtRAfUlz

— The movie "Promere" is now on sale! (@promare_movie) October 9, 2019