I tried to eat `` Black tea chiffon cake '' with a smooth texture and plenty of milk flavor `` Black tea chiffon cake '' that complements the scent of Earl Gray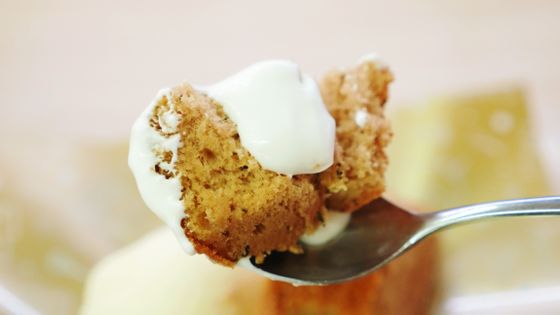 Since 2017, Akindo Sushiro has developed a variety of dessert menus as the "
Sushiro Cafe Club
". As a new work, dessert '
Chiffon cake of tea
' using '
Betsubara cream
' developed after one year of trial and error has appeared from Thursday, October 17, 2019. It is said that Betsubara Cream has become "the cream that will be the main role of sweets", and I ate immediately what kind of taste it is.
Born from the Sushiro Cafe Club! More delicious equations. 'Betsubara Cream' | Sushi Sushi Sushi
http://www.akindo-sushiro.co.jp/cafebu/betsubara_cream/
Arrived at Sushiro.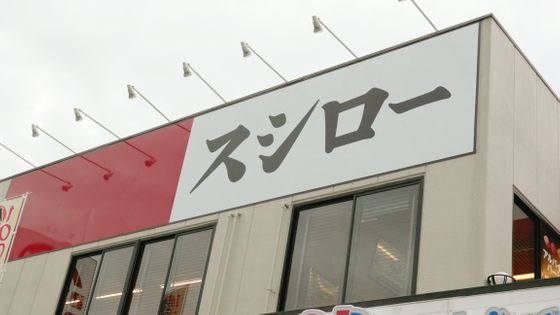 The tea chiffon cake is also featured in the menu table.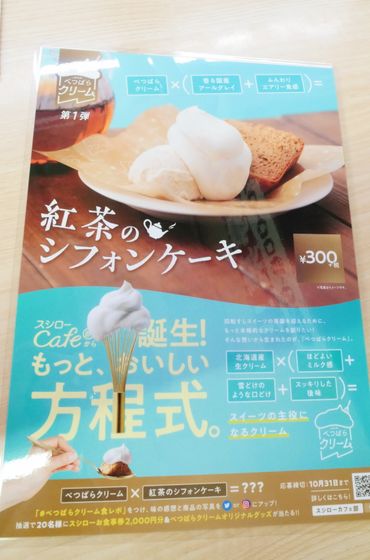 If you order immediately, tea chiffon cake will arrive in about 5 minutes. A soft cream is added to the chiffon cake, and a sticky cream is applied in the middle.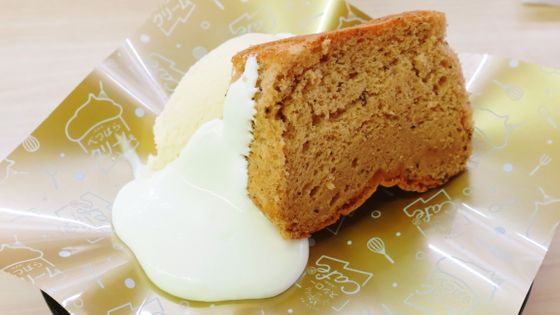 Compared with the iPhone 6s in size, it looks like this.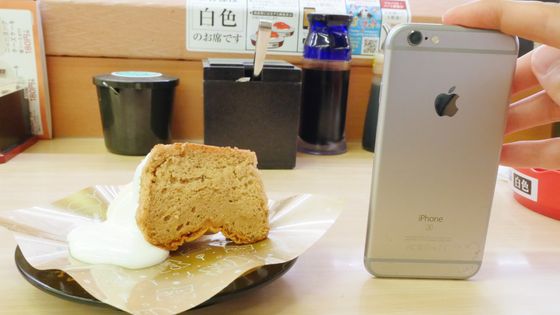 You can enjoy a smooth cream texture and a rich milk feeling by scooping a little of the sticky cream. The sweetness was a modest impression.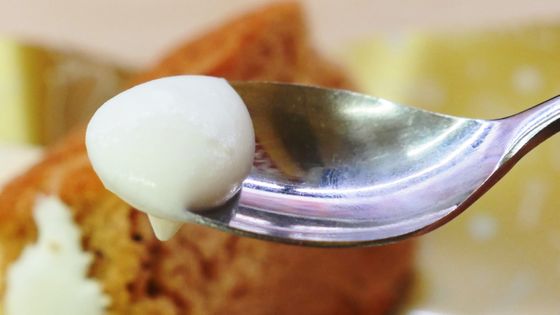 The tea chiffon cake is mixed with Earl Gray from Kagoshima Prefecture.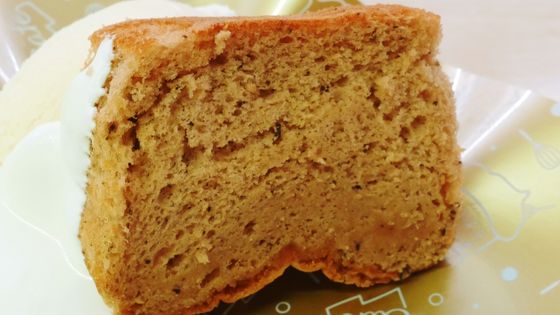 If you try to eat a tea chiffon cake with a sticky cream, the aroma of Earl Gray spreads in your mouth along with the fluffy texture of the chiffon cake. The sweetness of the chiffon cake is also modest, and the compatibility with the refined milk feeling of the sticky cream is outstanding.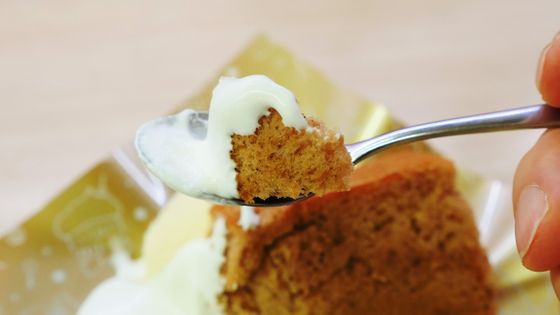 The attached ice cream was sweeter than the sticky cream and chiffon cake, and enjoyed a crisp feel.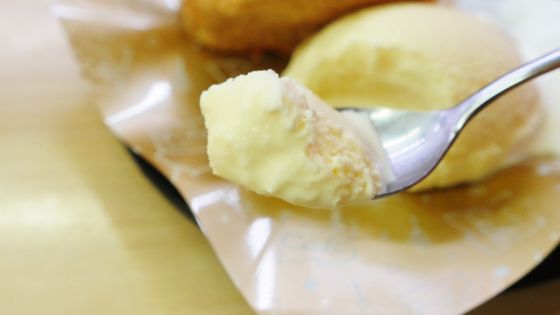 The price of the tea chiffon cake is 300 yen (excluding tax) and is scheduled to be offered in limited quantities from October 17, 2019. In addition to the tea chiffon cake, Sushiro plans to offer a sweets menu that uses "Sweet Cream" and will continue to enjoy collaboration with various desserts.