Over 2500 free MS-DOS masterpiece games can be played from the browser, Internet archive released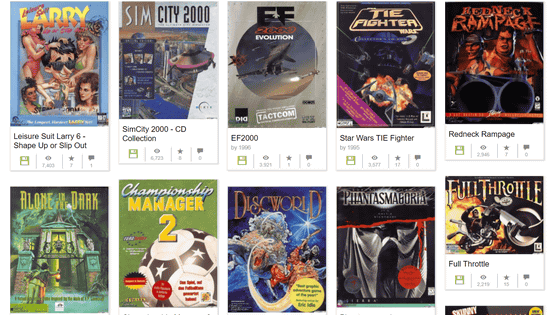 An
Internet archive
that aims to store various electronic materials has announced that it has added more than 2500 games released for
MS-DOS
to its collection. Free collections can be played on the browser.
2,500 More MS-DOS Games Playable at the Archive | Internet Archive Blogs
https://blog.archive.org/2019/10/13/2500-more-ms-dos-games-playable-at-the-archive/
Software Library: MS-DOS Games: Free Software: Free Download, Borrow and Streaming: Internet Archive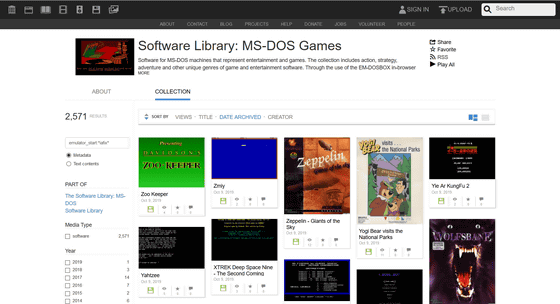 The Internet Archive curator, Jason Scott, adds this collection, rated as "the biggest update ever", made possible by a project called
eXoDOS
. eXoDOS is an emulation project that has been promoted for many years among fans who collect games for MS-DOS, and has been developed for the purpose of making it possible to play games for MS-DOS easily even on modern systems. It is broken.
According to Scott, MS-DOS has many minor differences between versions, and games for MS-DOS are often written to run only on specific hardware and specific setups. For this reason, it is very difficult to develop an emulation system that will work satisfactorily with any MS-DOS compatible software. Still, at the time of writing the article, over 7000 titles are already emulated in eXoDOS.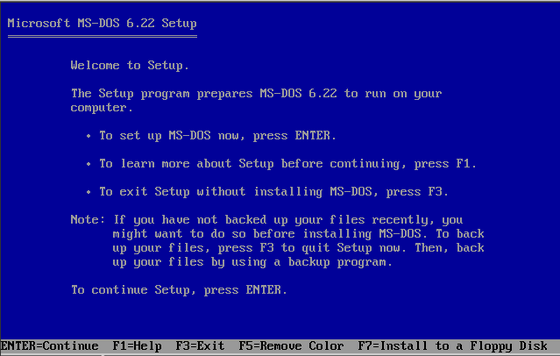 by Wikimedia Commons

At that time, floppy disks were used from the 1980s to the first half of the 1990s, but CD-ROM appeared from the late 1990s. Although the game data capacity has increased by up to 700MB, full-motion video and CD audio tracks can be used, but game data has also increased.

In order to play the CD-ROM game with the browser, it is said that "the CD-ROM data is put in memory and stored as a virtual file resource". Therefore, all retained data will be lost when the browser is closed. Scott says that how to process the game data on the CD-ROM was a major barrier to emulation on the browser.

To play a game on the browser, first click on the title you want to play.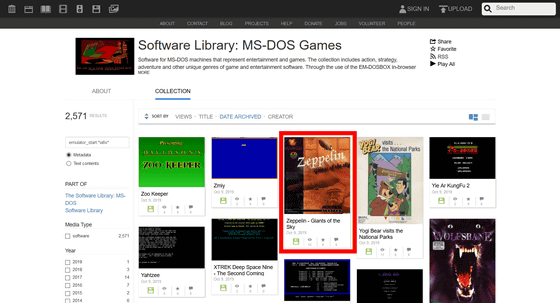 Click the power switch icon displayed above the thumbnail to start downloading data and start emulation.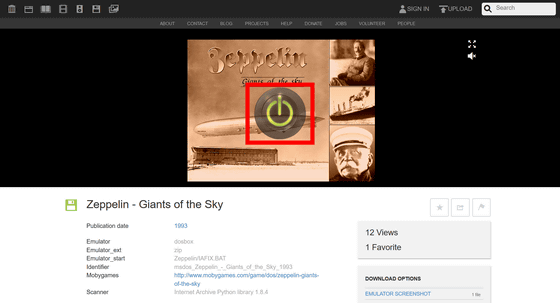 Once the emulation is ready, the game starts. Controller and mouse operations will follow the game. If you want to return the operation to the PC, press the escape key.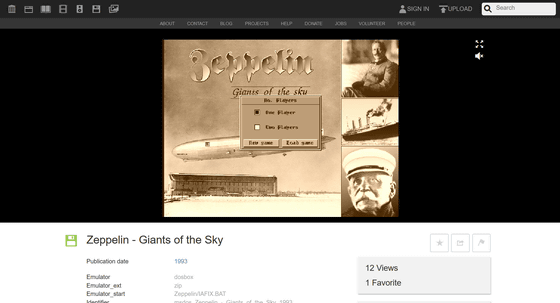 The following titles are part of the 2517 titles added to this collection. There are many other games included, so if you want to get lost in the 90's nostalgic atmosphere, please play it yourself.

DOOM: Free Borrow & Streaming: Internet Archive
https://archive.org/details/msdos_DOOM_1993(1993)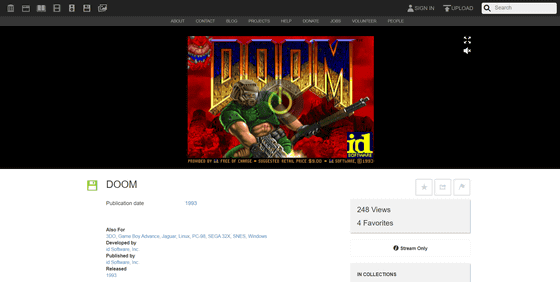 Princess Maker 2: Free Borrow & Streaming: Internet Archive
https://archive.org/details/msdos_Princess_Maker_2_1993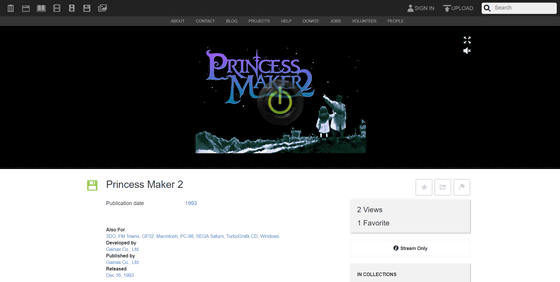 Alone in the Dark: Free Borrow & Streaming: Internet Archive
https://archive.org/details/msdos_Alone_in_the_Dark_1992



SimCity 2000-CD Collection: Free Borrow & Streaming: Internet Archive
https://archive.org/details/msdos_SimCity_2000_-_CD_Collection_1994