'Irodorareru Monotachi Exhibition' which exhibited about 100 works by illustrator Kamogawa of 'Ride on the Subway'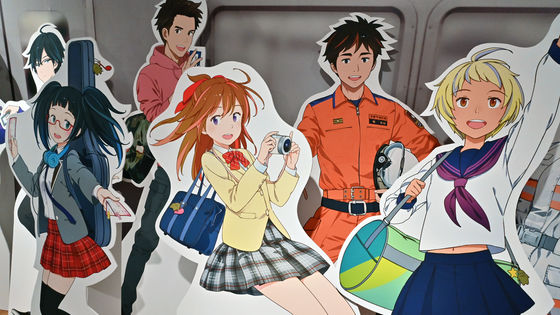 Kyoto City Transportation Bureau Use Promotion Project "
Ride on the Subway
" and Kyoto International Manga Museum PR Characters
Kamogawa-
san's exhibition "Character /
Kamogawa-
Irodorareru Monotachi-Exhibition
" Is held from September 21 (Sat) to November 24 (Sun) at Kyoto International Manga Museum.
This time, you will be able to hold a solo exhibition at the Kyoto International Manga Museum!
The first art book will also be sold at the venue.
I would like to express my deep gratitude to the fans and the generous gifts of many companies. Click here for details https://t.co/TnMNjT8jGL pic.twitter.com/9JLcZFk2QF

— Kamogawa (@kamogawasodachi) August 25, 2019


Illustrator Kamogawa-Irodorareru Monotachi- Exhibition | Kyoto International Manga Museum
https://www.kyotomm.jp/event/exh_kamogawa/

The exhibition is on Gallery 4 on the 2nd floor of the museum. It is the normal route to enter the left from this panel. This exhibition was taken with permission. Originally, photography is prohibited except for a part.



Kamogawa's profile. It was 2012 that I started to publish works on the Internet, and made my professional debut six months later. Attracted attention with the poster 'Getting on the subway'.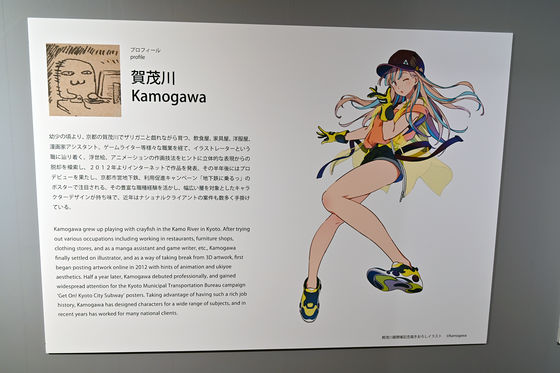 © KYOTO INTERNATIONAL MANGA MUSEUM

An anthropomorphic illustration of Orangina and CC Lemon in the 2012 work.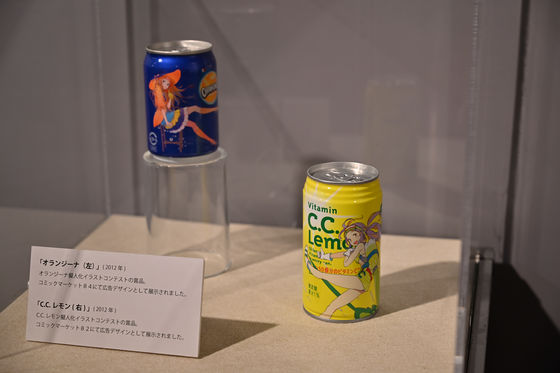 © 2012 SUNTORY BEVERAGE & FOOD LIMITED. ALL RIGHT RESERVED.
© 2013 SUNTORY BEVERAGE & FOOD LIMITED. ALL RIGHT RESERVED.

Hatsune Miku & NewDays illustrations used in Kamogawa's Twitter header.


© Crypton Future Media, INC. Www.piapro.net
© CFM, © DBC www.piapro.net
© Station Memo Project / Snow Miku 2017 © CFM www.piapro.net

In 2017, the illustrators draw the official mascot characters of the Wonder Festival in their own interpretation, and take charge of the third installment of the "Wanda-chan NEXT DOOR Project" (prototype production: Yuko Ishinaga (Plant Girls Garden) , Paint master production: Yuko Shimizu (Kaiyodo)).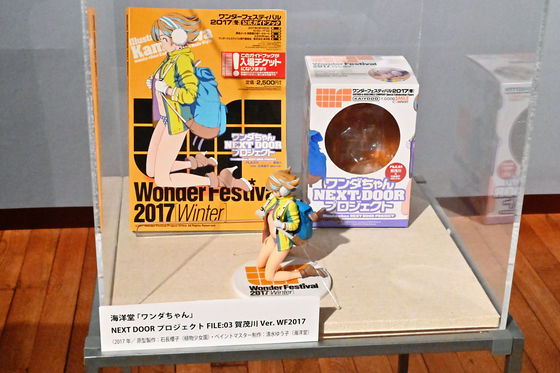 © KAIYODO, Mizutama Keinojo, Kamogawa All Rights Reserved.
© Wonder Festival Project Office All Right Reserved.

The left side is the final draft, and the right side has 6 proposals.



Speaking of Kamogawa, "get on the subway". The number of people is steadily increasing and the character correlation diagram for 2019 is like this.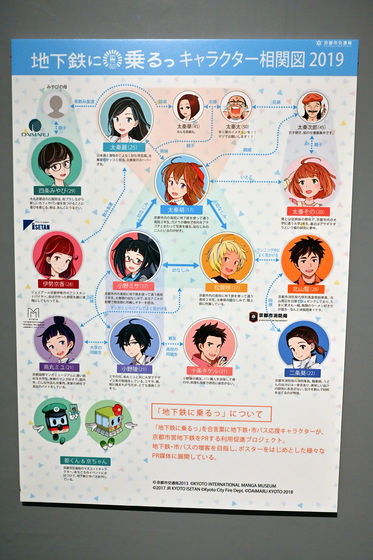 Characters drawn vividly and colorfully.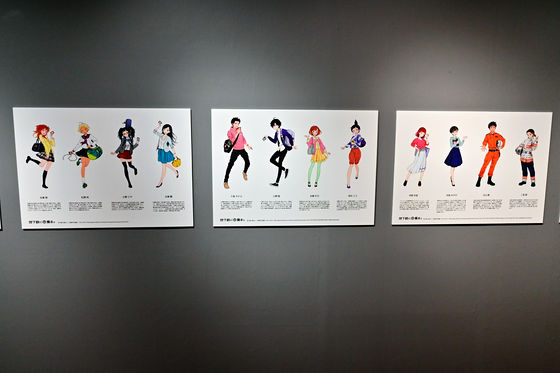 You can shoot the life-size POPs of the characters "Ride on the subway" in the center of the gallery. There are 12 people, so please try to make a place where you can see all the faces while putting all of them together.


© kyoto municipal transportation bureau 2013-2019
© KYOTO INTERNATIONAL MANGA MUSEUM
© 2019 JR KYOTO ISETAN © Kyoto City Fire Dept. 2017, 2018
© DAIMARU KYOTO2018

At the exit was 'BOME EDITION' Ride on the Subway 'Dazai Moe' (2017 / Resin Cast / Prototype Production: BOME (Kaiyodo))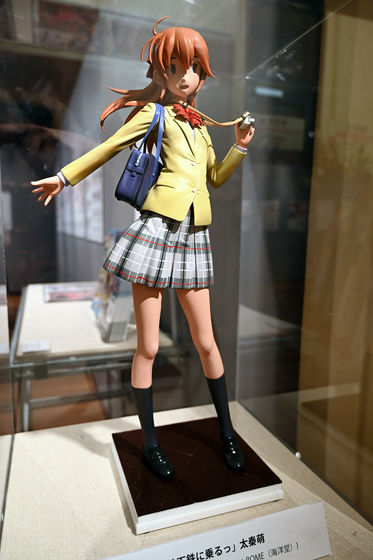 © KAIYODO

55cm tall and quite large like BOME's work. Limited to 6 units, sold at 864,000 yen including tax.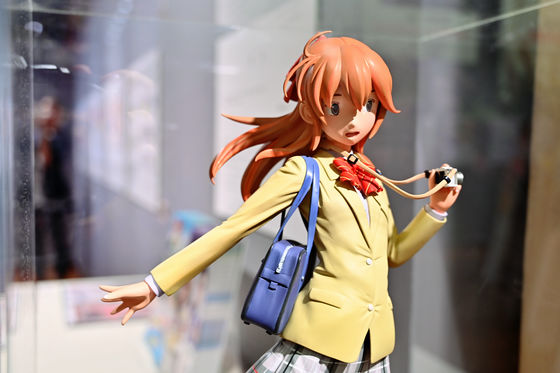 In addition to the above, about 100 works are on display. There are no special fees other than admission to the museum, so be sure to enjoy the permanent exhibition and the "Chihayafuru no Sekai-Yuki Suetsuji Gengai Exhibition" in the same period.