'Chocolate matcha frappe' tasting review with plenty of chocolate sauce & chocolate whip & zakuza oreo added to Uji Matcha milk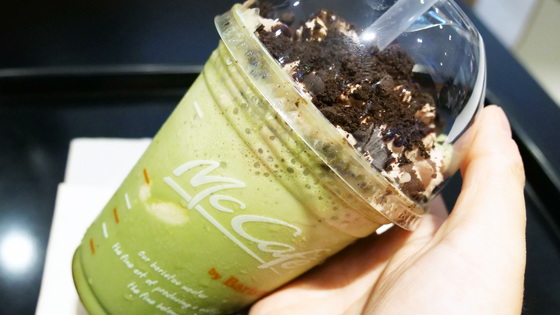 McCafe by Barista (McCafe by Barista) is a chocolate matcha frappe with chocolate whip, chocolate sauce and oreo cookies as a topping spread under a frappe made of Kyoto Uji matcha and milk. Barista) Appears on September 25th (Wednesday), 2019. I seemed to be able to taste the exquisite harmony of 54% cacao rich chocolate and green tea, so I went to drink.

New products for autumn appear in the "Uji Matcha Series"! Bittersweet Uji Matcha × Sweet chocolate `` Wa '' and `` Western '' taste `` Choco Matcha Frappé '' from September 25 (Wednesday) for a limited time sale

http://www.mcdonalds.co.jp/company/news/2019/0920a/
Arrived at McDonald's with McCafé by Barista.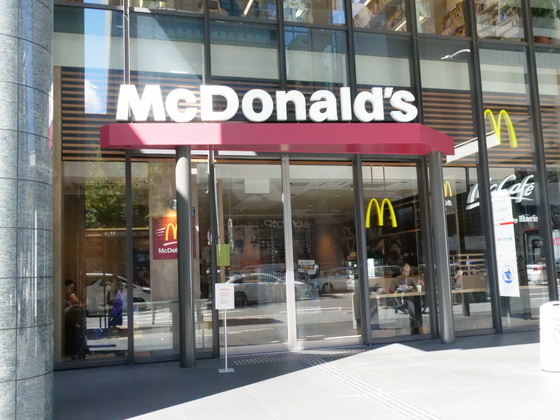 'Choco Matcha frappe' is a new flavor of the 'Uji Matcha Series' that has been around since 2014.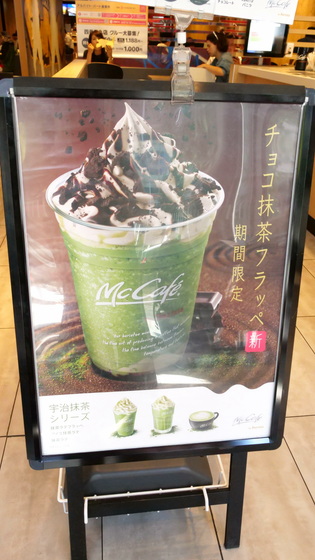 I ordered chocolate matcha frappe at once.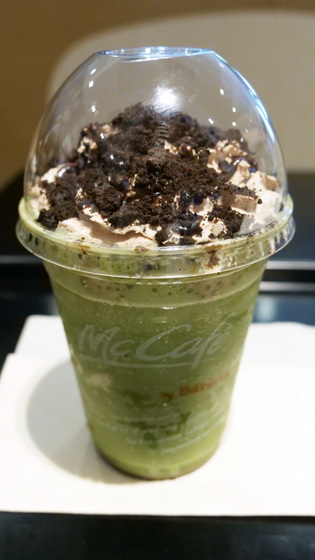 The whipped cream on top of the matcha frappe is light brown and chocolate whipped. On top of that, it is topped with chocolate sauce using Belgian couverture with 54% cacao and oreo cookies.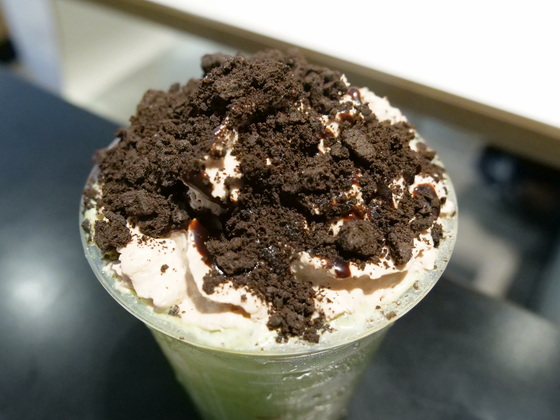 It's a little confusing, but the bottom of the drink is covered with chocolate whipped cream and chocolate sauce.



When I drink it, the matcha frappe does not feel the bitter taste of matcha, and it has a 'hona matcha flavor' that makes the sweetness of milk stand out. The gentle sweetness of Matcha frappe and the rich chocolate sauce that spreads aftertaste combine to create an exquisite taste. The gentle sweetness of the chocolate whipped topping, the bitterness of the oleo and the crispness were good accents.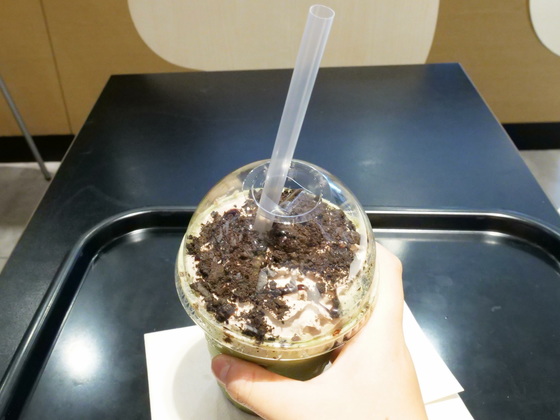 Choco Matcha Frappé is available for a limited time from Wednesday, September 25, 2019 to mid-October 2019, at McDonald's McCafé by Barista store. The price is 490 yen including tax for the M size and 530 yen including tax for the L size.