Kyoto International Manga Museum becomes a "Night Museum" with extended opening hours and a Shiraito Sake Brewery Night Cafe is held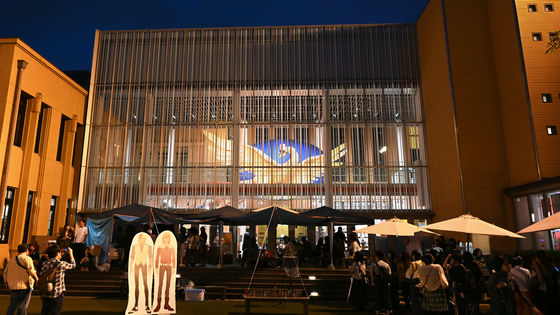 The opening time of the
Kyoto International Manga Museum
will be extended by two days in conjunction with the ``
Kyoto International Manga Anime Fair (Kyo Mafu) 2019
'' held on September 21 (Sat) and 22 (Sun),
2019.
It has become a museum. Exhibits in the hall do not start to move like movies of the same name, but events other than permanent exhibitions such as "Chihayafuru no Sekai Yuki Suetsuji Original Painting Exhibition" and "Illustration Kamogawa-Irodorareru Monotachi Exhibition" are also enriched doing.
Kyoto International Manga Museum Before Nightfall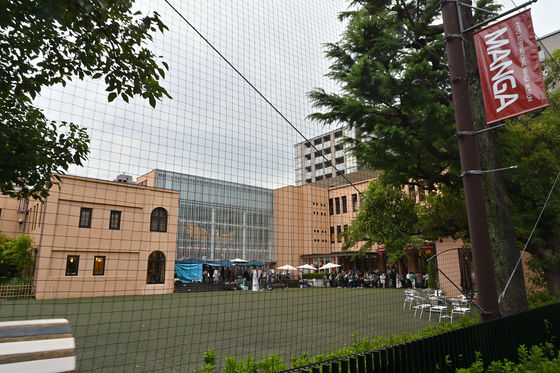 "
Chihayafuru no Sekai
" is the first original exhibition by the author, Yuki Suetsuji, which was held in Tokyo, Osaka, and Nagoya in 2018, and this Kyoto exhibition has the subtitle of "Okaseya Kyoto".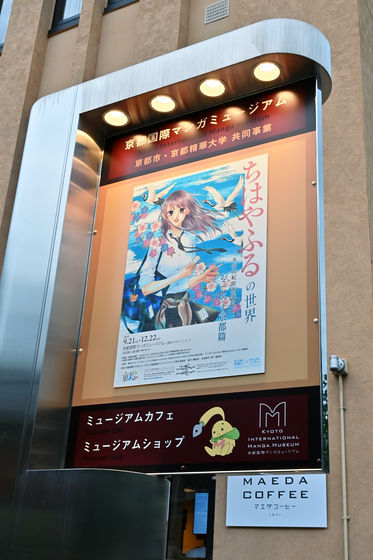 A panel titled "Kyo-ani movie year2019-2020" is in the museum. The movie version of "Sound! Euphonium", "Free!", And "Violet Evergarden" has been released over the past two years.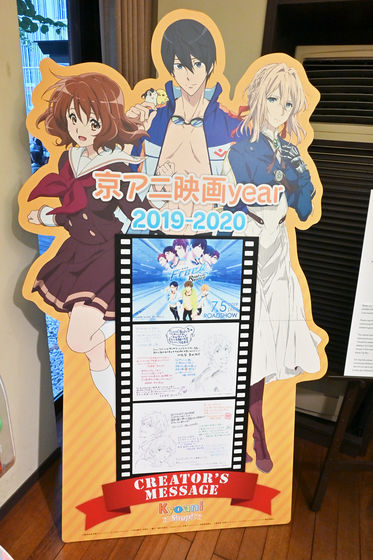 A staff message of "
Theatrical version Free! -Road to the World-Dream
" released on July 5, 2019 was on display. The Kyoto animation that produced the work was
arson
on July 18, 2019, and a donation box was set up at the venue.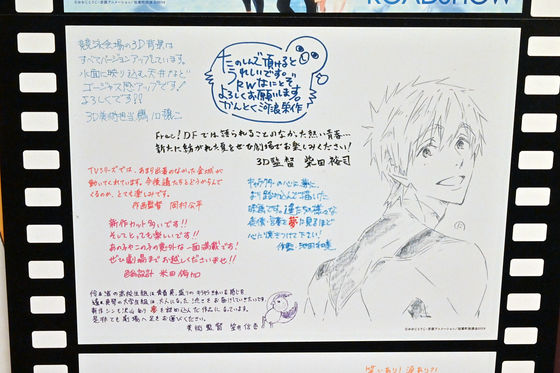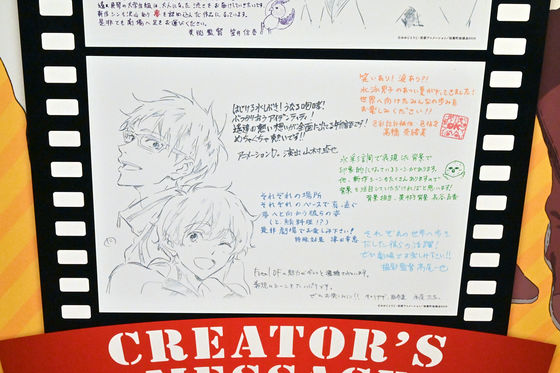 One of the main events, "Chihayafuru no Sekai-Yuki Suetsuji Gengai Exhibition-Okiyasu Kyoto Hen", was a precious exhibition event with free photography.

The original painting exhibition at the Kyoto International Manga Museum is starting today! The person in charge took a morning photo. This is an all-you-can-drink bookcase! Snow Maru rushed from Fukui. You can take photos at the end of the original exhibition. Take more and more.

pic.twitter.com/svlnDAEy6h — Yuki Sueji Chihayafuru Volume 43 released in December! (@ yuyu2000_0908) September 21, 2019
Now the man who is starting!
Man who can shoot in the exhibition hall!
'Chihayafuru no World-Yuki Sueji Original Painting Exhibition-Koshiyasu Kyoto' https://t.co/yUubzDtkWO # Chihayafuru # Yuki Suetsuji # Kyo Mafupic.twitter.com/Gyyyo98s6n

— Kyoto International Manga Museum (@kyotomm) September 21, 2019


As you look around the exhibition, it becomes night and the library emerges with proof.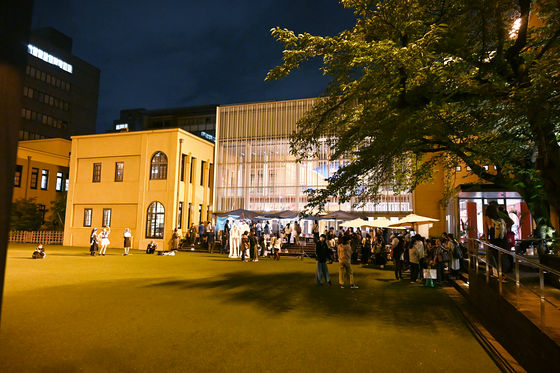 You can see fire birds well from the outside.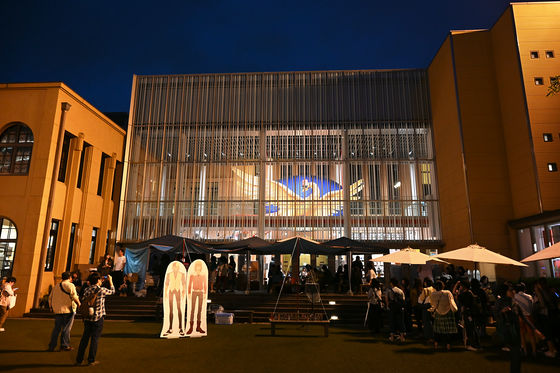 This procession was held at the "TIGER & BUNNY" collaboration cafe by Shiraito Sake Brewery, and the reception was closed when it turned into a "Night Museum".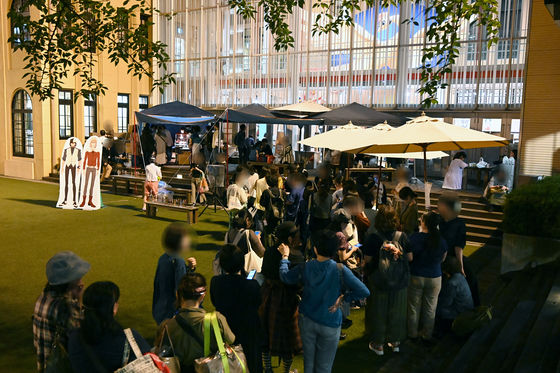 In the booth, Yamato Junmai Sake `` Toretsu '' (3500 yen), Umeshu `` Rin '' (3500 yen), original tumblers (all 8 types, 1800 yen) etc. are sold as collaboration liquor, and if you purchase drinks you will be limited to the venue You can get an original coaster. This is a shootable hero acrylic stand.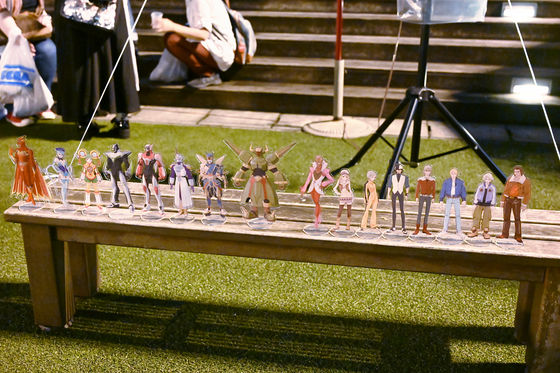 There was also a life-size POP of Yuuki T. Toru Toru & Burnaby Brooks Jr., and there was a picture taken side by side.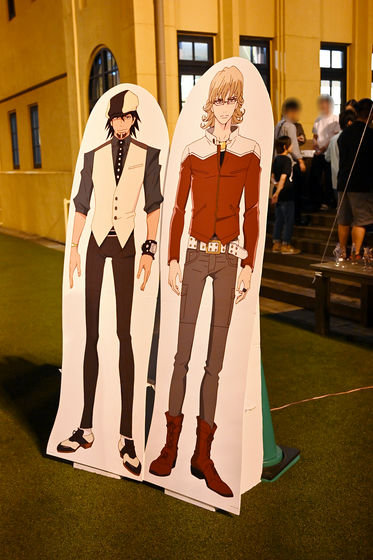 September 21-22, 2019 Kyo Mafu 2019 International Manga Museum Venue Shiraito Brewery Collaboration Café will announce the products for sale! TIGER & BUNNY's Toru Toru, Burnaby's life-size stand, and hero's acrylic stand are available for shooting!

https://t.co/CLs80zDvHw # Taibani # tigerbunny pic.twitter.com/zTpa9qLQvG — Shiraito Brewery Co., Ltd. (@shiraitoshuzo) September 19, 2019


Besides the exhibition, coloring pages ...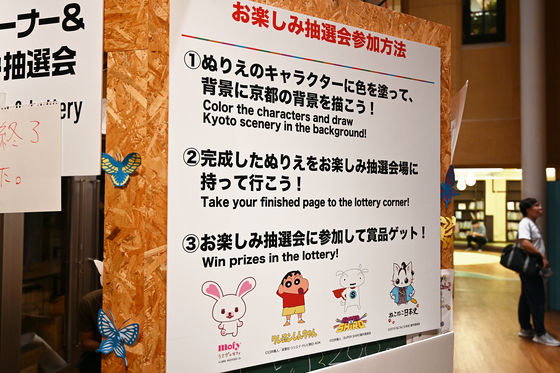 There are cosplay shows and family classic concerts.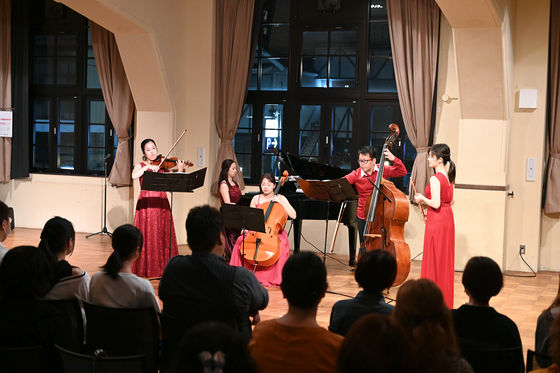 Greetings will be held three times a day with Soji Okita of " Nekoneko Japanese History ", which will be released in February 2020.

`` Manga Museum Project! ''
We are holding a greeting to take a commemorative photo with Japanese cat history `` Soji Okita ''!
The second time is 13: 00 ~
The third time is 14: 30 ~
Please come to play! #Kyo Mafu # kyomaf pic.twitter.com/ejOuewPD76

— [Kyo Mafu] Kyoto International Manga Anime Fair (@kyomaf) September 21, 2019