Finally the sale and possession of electronic cigarettes is illegal in India, and violators are also banned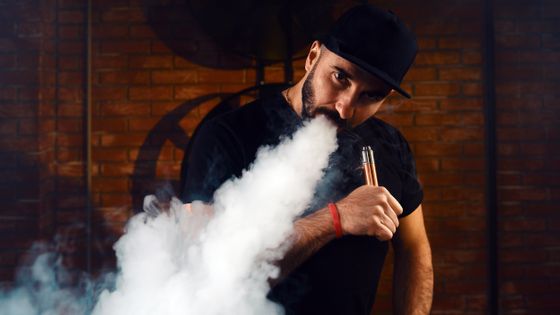 by arthurhidden

On September 18, 2019, the Indian government announced a presidential decree saying that sales, production, import / export, storage and advertising of electronic cigarettes are prohibited. Those who violate will be sentenced to a maximum of 3 years in prison.

Explained: What are e-cigarettes? Why did the govt ban them?
https://www.indiatoday.in/india/story/what-are-e-cigarettes-why-have-they-been-banned-1600452-2019-09-18

India bans e-cigarettes as global backlash at vaping gathers pace-Reuters
https://www.reuters.com/article/us-india-ecigarettes-idUSKBN1W315Y

India bans e-cigarette sales and warns of 'epidemic' use among youth-The Verge
https://www.theverge.com/2019/9/18/20872967/india-e-cigarette-vaping-ban-epidemic-health-risks

Vaping ban in India: Health experts support; tobacco farmers and merchants oppose
https://www.downtoearth.org.in/news/health/vaping-ban-in-india-health-experts-support-tobacco-farmers-and-merchants-oppose-66756

Unlike conventional cigarettes, electronic cigarettes that suck and absorb liquids (liquids) containing water or fragrances do not contain carbon monoxide or tar. Dissemination is expanding mainly among young people.

However, since many cases of death due to lung disease that seems to be related to electronic cigarettes have recently been reported, experts have voiced appeals to stop using it.

Many cases of death due to lung disease that seems to be related to electronic cigarettes, experts appeal to stop using-GIGAZINE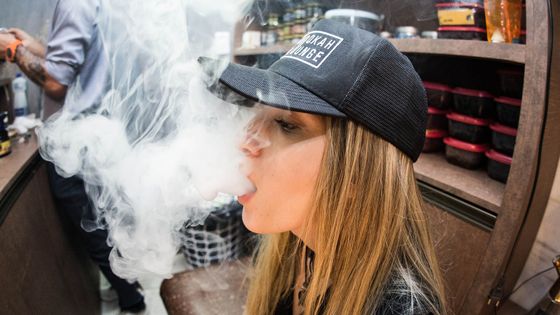 The San Francisco City Council in the United States passed the 'Ordinance prohibiting electronic cigarettes' in June 2019 in response to the frequent occurrence of health hazards and the rapid increase in the number of young smokers. It was decided to prohibit the sale and distribution of electronic cigarettes with a grace period of seven months from the enforcement.

A city banning the sale of electronic cigarettes appeared, the manufacturer rebounded that `` a black market will be born ''-GIGAZINE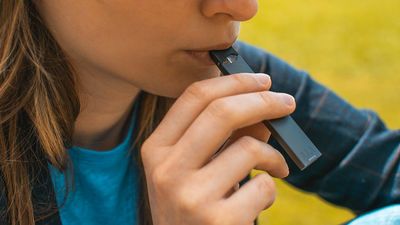 Following the city of San Francisco, Michigan and New York also announced a ban on electronic cigarettes in September 2019.

Meanwhile, Finance Minister Nilmara Sitaraman of India is a presidential decree saying `` Sales, production, import / export, storage and advertisement of electronic cigarettes are prohibited '' at a press conference held in New Delhi on September 18, 2019 Announced . If you violate this, you will be fined up to 1 year or 100,000 rupees (approx. 150,000 yen) for the first offense, and up to 3 years for imprisonment or 500,000 rupees (approx. 750,000 yen) It will be expanded. The possession of electronic cigarettes is also prohibited, so the government calls on individuals who have electronic cigarettes to bring them to the nearest police station as soon as possible.

India, the second largest population after China, has the second largest number of smokers in the world after China, with approximately 106 million smokers, and 900,000 deaths from tobacco-related diseases every year. It has been reported that it goes up more than people. On the other hand, the electronic cigarette market is 57 million dollars (about 6.16 billion yen) as of 2018, which is smaller than the population and economy of India, but will expand at a rate of about 60% per year until 2022 Due to estimates, it was seen that electronic cigarettes would explode in India.

Finance Minister Sitaraman told reporters that 'e-cigarettes are attractive for their stylish appearance and abundant flavors, especially among young people and children in developed countries,' and the health of young people who will lead the future of India. The idea of protecting In India, electronic cigarettes have already been banned in 15 regions, including states and federal territories , prior to the government's decision.

Finance Minister Sitaraman announces the prohibition on electronic cigarettes.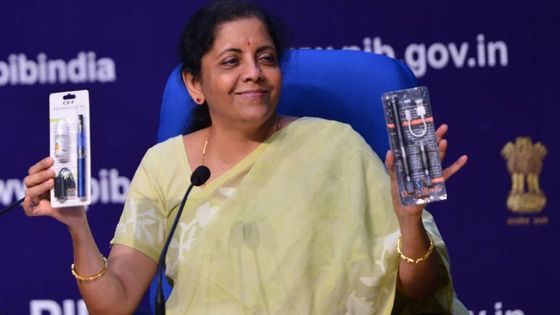 On the other hand, in India, there are opinions against government decisions. This is because electronic cigarettes are prohibited, while general cigarettes are not. Samrat Choudhery, the founder of Vapers India, a non-profit organization that promotes the spread of electronic cigarettes, pointed out, "The government owns 28% of the shares of ITC , a former state-run tobacco company." "The government seems to be more concerned with protecting the tobacco industry than with public health," he expressed his view that the government's decision to ban only e-cigarettes is questionable.

The administrative order, including the electronic tobacco ban, is usually enforced by a formal presidential signature as an emergency measure not during the Indian Parliament. Therefore, it is expected that it will be discussed again at the parliament scheduled for November 2019, and if it is not approved by the parliament, it may expire.

in Note, Posted by log1l_ks