The Hong Kong government asks a PR company to dispel the chaotic image of Hong Kong, but it is refused by the whole company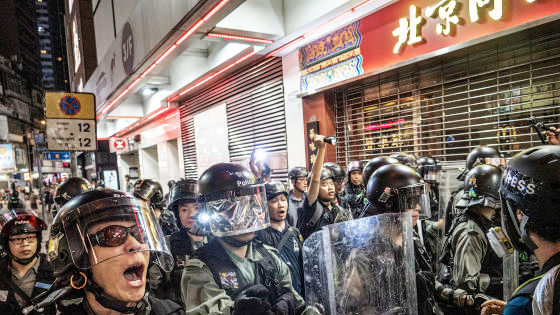 by
Studio Incendo
In Hong Kong's demonstration activities started in June 2019, the subway and airport were blocked, and the police continued to use tear gas and water guns against the demonstrators who threw flame bottles and stones in the city . It turned out that the Hong Kong government had made an offer to a PR company to dispel this image of Hong Kong, which flourished as a business center. However, the PR companies that offered the offer all refused to work because they thought that "promoting PR activities would lead to their bad reputation as" supporting the Hong Kong government "".
Quotation External Communication
https://www.documentcloud.org/documents/6409936-Quotation-External-Communication.html
Exclusive: The Chief Executive 'has to serve two masters'-HK leader Carrie Lam – full transcript-Reuters
https://www.reuters.com/article/us-hongkong-protests-lam-transcript-excl/exclusive-the-chief-executive-has-to-serve-two-masters-says-hong-kong-leader- carrie-lam-full-transcript-idUSKCN1VX0P7
Revealed: Failed Hong Kong Govt PR Plan To Salvage Global Reputation
https://www.holmesreport.com/latest/article/revealed-failed-hong-kong-govt-pr-plan-to-salvage-global-reputation
Hong Kong protests: government fails to find PR firm to rescue battered image | World news | The Guardian
https://www.theguardian.com/world/2019/sep/17/hong-kong-protests-government-fails-to-find-pr-firm-to-rescue-battered-image
In Hong Kong, a demonstration and opposition gathering was held in June / May 2019 after a demonstration and opposition gathering in Hong Kong in April / May over a
draft revision plan
for the
escape criminal ordinance
that simplifies the procedure for surrender of crime suspects to mainland China. A large demonstration of 1 million people occurred. With a great deal of international attention, September 16, 2019,
celebrated its 100th day
.
In response to a large-scale and long-lasting demonstration, Hong Kong's
Secretary-
General of the Moon
Yuan-an
officially announced the withdrawal of the revised bill on September 4, 2019. However, in addition to the complete withdrawal of the revised bill, the demonstrators are also 'withdrawing the view of civic activities as a' riot '' 'arresting demonstrators and canceling prosecution' 'pursuing responsibility for police violent suppression and external investigation Implementation "" Resignation of Mr. Ringo and Realization of Democratic Election ", and protests continue as before.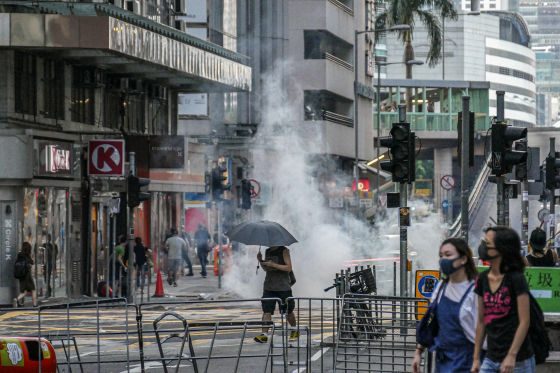 Meanwhile, on September 12, 2019, Reuters
reported
that Secretary Hayashi had approached eight international PR companies to re-establish Hong Kong's image at the end of August. However, four of the eight companies immediately refused the request because they were notorious for supporting the Hong Kong government. And on September 17, 2019, the British newspaper
The Guardian
reported that all eight companies declined the request.
In response to The Guardian's interview, the information service department of the Hong Kong government announced that a similar plan was not planned for the time being. I think it 's time to start a large-scale campaign to recover the damage that has taken place. "
The presence of Hong Kong protesters has questioned Hong Kong's position as a "legal-backed business and financial hub". The Hong Kong government wanted to get rid of this concern through PR and emphasize Hong Kong's strength of "
one country and two systems
" with its own legal system and trade different from China. The Hong Kong government documents used in meetings with PR companies include: "I want to deal with negative opinions in order to maintain Hong Kong's trust in important overseas markets." "Characters and strengths of Hong Kong not found in other regions. I want to emphasize it. '
Regarding the actions of the Hong Kong government, PR consultant Andy Ho commented, "A PR campaign is meaningless unless the government takes specific action to handle the mass demands." In early September, the Hong Kong government said, "What you read, see and hear on social media is just one piece of a complex social, economic and political jigsaw puzzle. This is the puzzle we solve on our own. Was published in newspapers around the world. However, when the TV is turned on, the protesters receive tear gas, and while the subway and the airport are blocked off, such advertisements are "ineffective".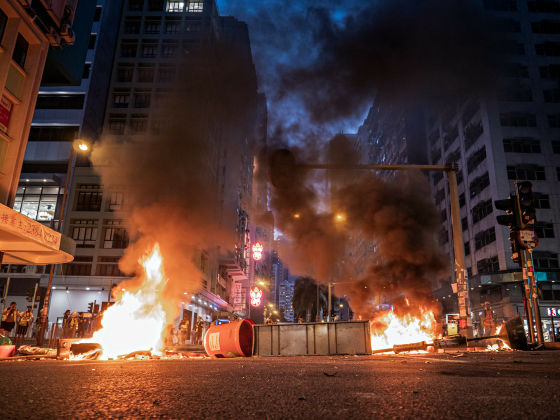 in Note, Posted by logq_fa