Official certification program for 'Wi-Fi 6' compatible with iPhone 11 and Galaxy S10 starts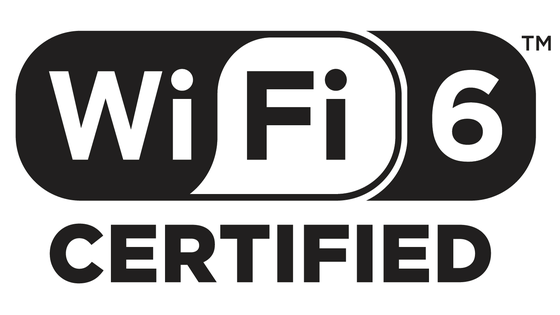 Wi-Fi Alliance
, an organization that promotes standardization and promotion of wireless LAN products, has started a certification program for the next-generation wireless LAN standard '
Wi-Fi 6
'.
Wi-Fi CERTIFIED 6 | Wi-Fi Alliance
https://www.wi-fi.org/discover-wi-fi/wi-fi-certified-6
Wi-Fi 6 officially launches today, ahead of iPhone 11 availability on Friday-9to5Mac
https://9to5mac.com/2019/09/16/wi-fi-6/
Wi-Fi refers to devices that have been approved by the Wi-Fi Alliance to be interconnected using the international standard
IEEE 802.11
. If you purchase a product with the Wi-Fi logo, you can determine that it is compatible with the Wi-Fi network. However, as a result of the advancement of the IEEE 802.11 standard, multiple generations such as IEEE 802.11b, IEEE 802.11g, IEEE 802.11n, IEEE 802.11ac have appeared, and even if it is said that it is compatible with Wi-Fi at once, its notation is `` IEEE "802.11b / g / n / a / ac" was difficult for consumers to understand.
The certification program started this time is intended to show the difference between the generations of IEEE 802.11 in an easy-to-understand form such as "Wi-Fi 4", "Wi-Fi 5", "Wi-Fi 6". The specific differences are as follows.
・ Wi-Fi 4:
Supports
802.11n
・ Wi-Fi 5:
Supports
802.11ac
・ Wi-Fi 6:
Supports
802.11ax



Wi-Fi 6 supports both 2.4 GHz and 5 GHz bands, and is compatible with the existing Wi-Fi standard IEEE 802.11b / g / n / a / ac. Its transfer performance is up to 9.6Gbps.
In
addition to increasing network efficiency through
orthogonal frequency division multiple access (OFDMA)
, it also increases the connectable distance, reduces battery consumption, and improves security. In addition, because multiple devices are connected to one Wi-Fi router or hotspot by
MIMO
, the connection is optimized, so even in crowded environments such as stations, Wi-Fi connection is maintained while maintaining speed and stability. Is possible.
The difference between Wi-Fi 6 and Wi-Fi so far is explained in detail in the following article.
What will evolve the next-generation wireless standard `` Wi-Fi 6 '' that does not decrease the line speed even in a crowded environment-GIGAZINE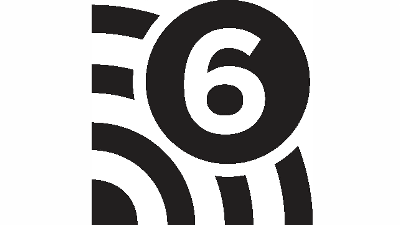 For smartphones, iPhone 11 and Galaxy S10 scheduled to be released on September 20, 2019 are scheduled to support Wi-Fi 6.