A guilty punishment is also imposed on the client of `` Swatting '' that causes SWAT to shoot unrelated people with false reports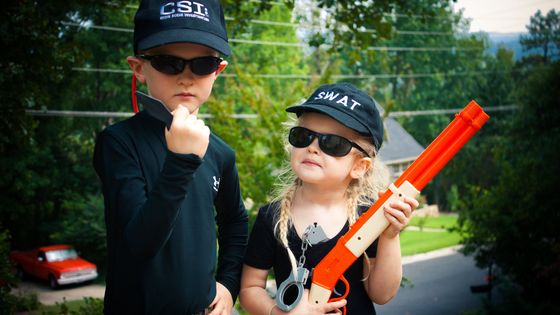 by Rob Briscoe

A 17-year-old at the time of asking a criminal to make a phone call for swapping in a case where an irrelevant third party died due to a malicious mischief `` Swatting '' that made a false report and surrounded the opponent's house with a special unit SWAT Casey Viner was convicted.

Ohio gamer sentenced to 15 months prison in 'swatting' case
https://www.apnews.com/b54996cd2d154bf8a5a2d51a3bb3ae56

Ohio gamer sentenced to 15 months prison for fatal 'swatting' case
https://www.nbcnews.com/news/us-news/ohio-gamer-sentenced-15-months-prison-fatal-swatting-case-n1054331

Casey Viner: Teenage US gamer jailed over deadly 911 hoax-BBC News
https://www.bbc.com/news/world-us-canada-49710933

Casey Viner, who solicited a 'swatting' call that led to a death, gets 15 months in prison-CNN
https://edition.cnn.com/2019/09/14/us/swatting-sentence-casey-viner/index.html

On December 28, 2017, Casey Vinner, who was 17 years old who lived in Cincinnati, Ohio at that time, was 19 years old with Shane Gaskill and the popular FPS game `` Call of Duty: WWII '' for $ 1.5 (about 160 yen) Was betting the game. In this game, Vener, angry that his character was killed by Gaskill, asks 25-year-old Tyler Ray Barris to perform a swapping on Gaskill. However, Gaskill told Barris, who was trying to find his address, to give his old address, and Andrew Finch, an unrelated third party who lived there, was shot dead by SWAT.

You can read more about this incident in the following article.

What happened to the incident where a completely unrelated person was shot dead by police officers because of the on-game players? -GIGAZINE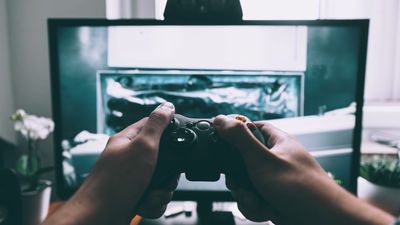 Barris told the police with an emergency call, 'I shot my father with a gun and took another family hostage. I'm going to ignite myself by igniting my house.' I told the address that I misunderstood. In response to this, SWAT rushed and Finch was shot and seriously injured and died in the hospital where he was transported.

Mr. Finch died of false report (28 years old at that time)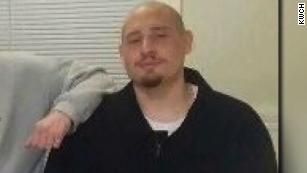 Baris, who is known as the "SWAuTistic" handle name on the Internet, is famous as a "swat contractor" in the gamer community, and in addition to this case, he made false reports to several US state police and Canadian police authorities. It has been confirmed guilty in a total of 51 similar cases .

On March 29, 2019, Judge Eric Melgren of the Kansas District Court sentenced Barris to a sentence of 20 years in prison, twice the usual 10-year sentencing guidelines. Judge Melgren told AP news agency that "This case is in an unexplored legal domain" and indicated that the legal system has not caught up with the seriousness of the case.

Ballis hears the verdict.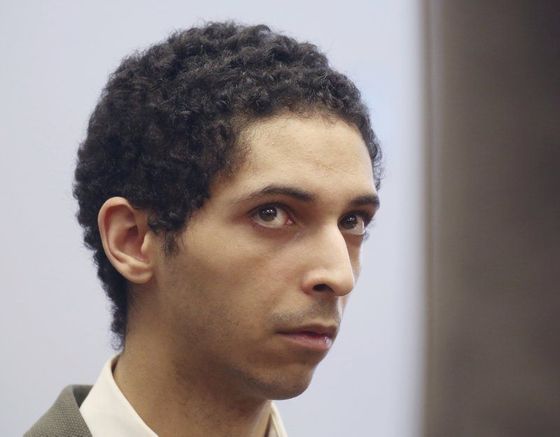 Viner, who had been arrested for requesting Swathing for Barris, was in a trial held on April 3, 2019, in which he tried to erase the crime of conspiring with Barris and trying to erase his traces of contact with Barris. He admitted his sin, but his judgment was not finalized.

Later, Judge Melgren, who also served as a judge in the Baris trial, imprisoned Viner in a courtroom on September 13 saying, 'It is necessary to reflect the seriousness of the crime and show the public that the judicial system is functioning.' I told you 15 months. In addition to being sentenced to imprisonment, he was ordered to pay a fine of $ 2,500 (about 270,000 yen), and was inspected for two years after release, during which online game play was prohibited.

Judge Melgren replied, "I was very sorry. I am thinking every day that I did n't intend to do anything." It should have been anticipated, it will be judged by what we did, not what we intended to do. '

Regarding the state of the vinar in the courtroom, the Associated Press said, "It was often suffocating and I was surprised." In addition, Viner's parents were present at the court, but Viner's mother ceased to cry, and the father, a sheriff in Hamilton County, Ohio, showed a headache.

Vina leaves the court after the court opened on April 3rd.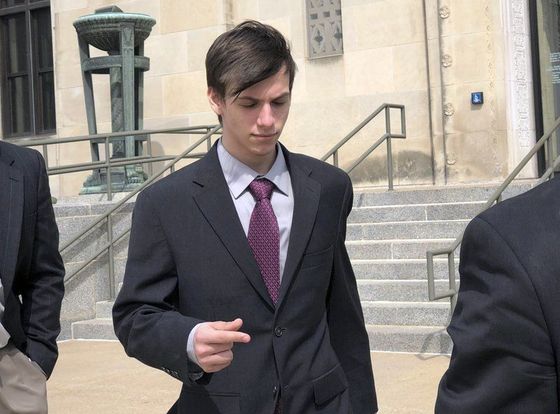 Also, Gaskill, who was a partner in the online game of Vinar, told Mr. Ballis the address of Mr. Finch, who was also his old address, and said, 'If you do something, try it', conspire like Vinner It is reported that the charges may be withdrawn through judicial transactions.

Gaskill lives in Wichita, Kansas.