A development project of a free e-book reader that is not swayed by Amazon or Rakuten is ongoing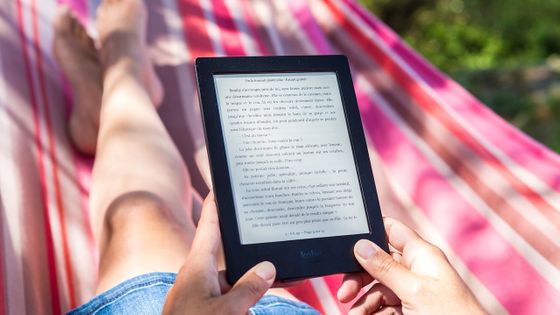 by Perfecto_Capucine

There are e-book readers such as Kindle developed by Amazon and Kobo from Rakuten, all of which are devices built into the ecosystem of specific companies. Meanwhile, it is reported that " The-Open-Book ", a project to develop "free and open source e-book readers that are not bound by companies," is in progress.

GitHub-joeycastillo / The-Open-Book
https://github.com/joeycastillo/The-Open-Book

The Open Book — An Open, Feather-Compatible eBook!-Hackster Blog
https://blog.hackster.io/the-open-book-an-open-feather-compatible-ebook-2011bffe9ddc

Anyone Can Build This Open Source, DRM-Free Kindle Alternative-VICE
https://www.vice.com/en_us/article/7x5kpb/anyone-can-build-this-open-source-drm-free-kindle-alternative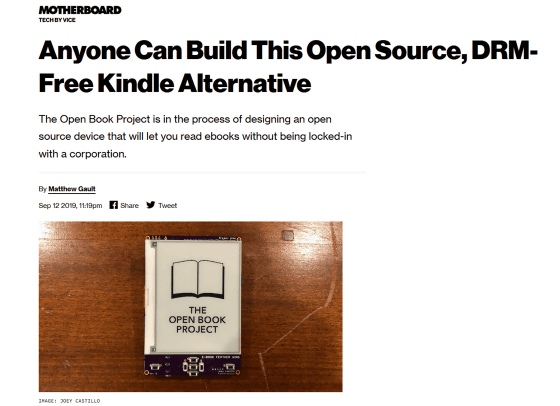 In recent years, the number of people using e-book readers for reading has increased, and the percentage of e-books in book sales has also been on the rise. On the other hand, it is difficult to obtain open source e-readers, and most e-readers are devices provided by major technology companies such as Amazon and Rakuten.

Devices provided by companies are, of course, part of the company's ecosystem, and e-books purchased from Amazon, for example, can be freely removed from the user's Kindle by Amazon. In July 2019, Amazon is from the problem on the copyright George Orwell 'of 1984 ' and ' Animal Farm from Kindle terminal that withdrew the book, such as' from the Kindle platform, already purchased the user to possession However, there was a situation where the book was deleted.

Similar issues exist with e-book readers provided by other companies, and e-book readers provided by Google, Apple tablets, and book chains Barnes and Noble are no exception. To solve this problem, engineer Joey Castillo started a project to create a free and open source e-reader system and to develop an e-reader that is free from platform constraints.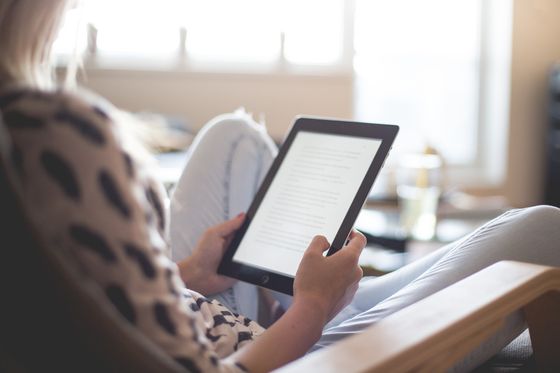 by Pexels

Castillo is building a prototype from software to hardware, with the goal of being an e-book reader that anyone can redesign, recode and customize as he wants. The completed e-book reader will be able to read all types of e-books such as EPUB and MOBI .

The prototype is designed for e-reader hardware using the FeatherWing expansion board series provided by Adafruit, which manufactures and sells user-friendly open source hardware. Not only does the e-book reader under design read e-books, but it also has a headphone jack for listening to audio and an SD card slot, aiming for a multifunctional device.

At the time of writing, the prototype is still in the design phase, but Castillo hopes that someday, many people will read e-books on open source devices. Castillo wants to complete the basic design in September 2019, and once the open source project is completed, anyone with a soldering iron can get the parts and use simple electronics. You will be able to create your own book reader.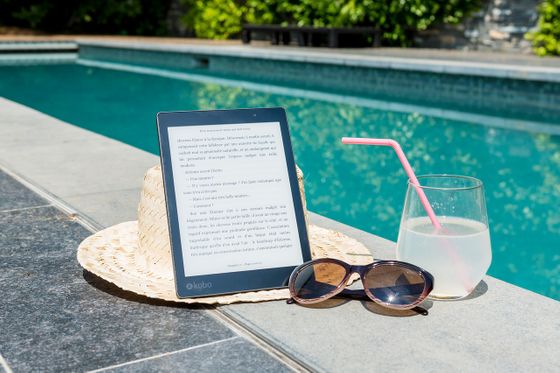 by Perfecto_Capucine