I tried moving my own character with `` Rakugaki Kingdom '' where `` Doodles '' I drew three-dimensionally and move freely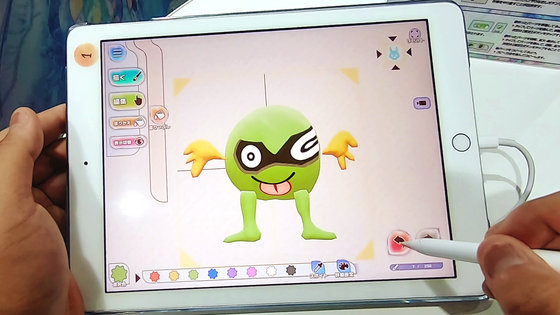 ``
Gakutaku Masterpiece Theater Rakugaki Kingdom
'' released as PlayStation 2 software in 2002 became a hot topic in a novel role-playing game (RPG) that `` converts and paints graffiti drawn by yourself into 3D moving characters '' It was. A new work "
Rakugaki Kingdom
" that
draws
the flow of the
Rakugaki Kingdom
will be released from Taito in winter 2019.
At Tokyo Game Show 2019
, I have experienced the three-dimensionalization of graffiti.
Rakugaki Kingdom Official Website
https://rakugaki-kingdom.com/
Tokyo Game Show 2019❣️

The picture you drew into three-dimensional movement
Trial corner where you can quickly experience

As long as I am happy that many people can play without interruption from the beginning in the morning ???? ✨

Lecture to us older sister of graffiti creative ???????? ...... Https://T.Co/tS9XkdeB1N # Rakukin TGS # Rakusapo pic.twitter.com/Pb9nVqZLUN

— [Official] Graffiti Kingdom (@rakukin_pr) September 12, 2019


Rakugaki Kingdom's trial corner is like this.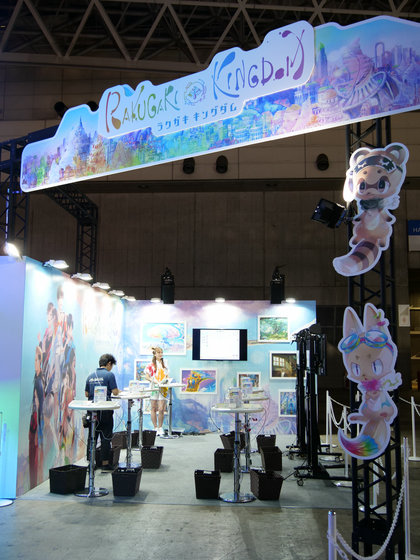 In front of the corner, there was an image board with autographed voice actors.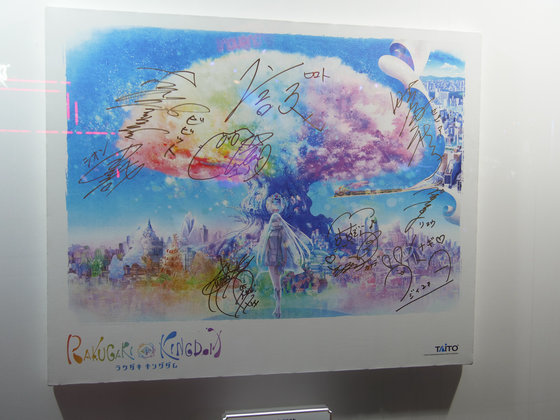 There was an iPad and Apple Pencil with a graffiti kingdom installed in the trial corner.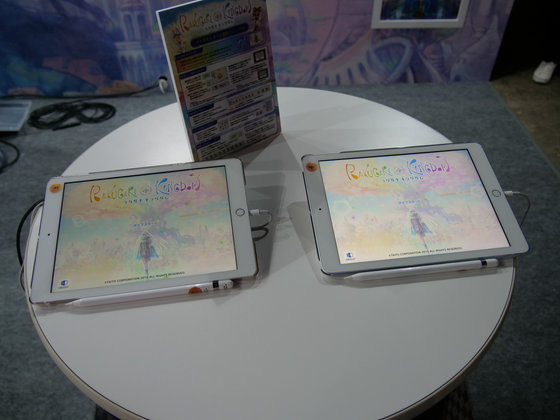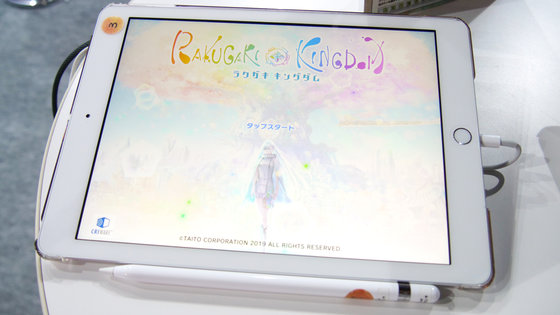 In the trial corner, "Sister" who teaches graffiti taught us how to operate.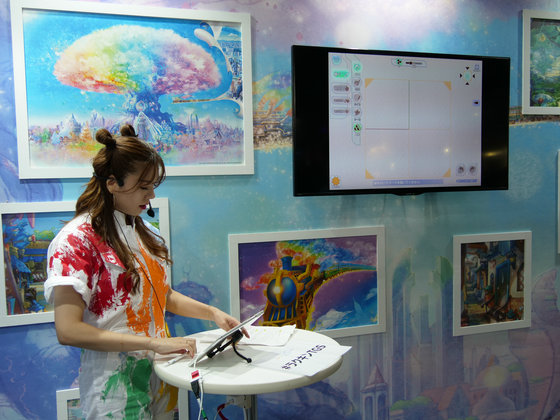 First, write a big circle on the screen ...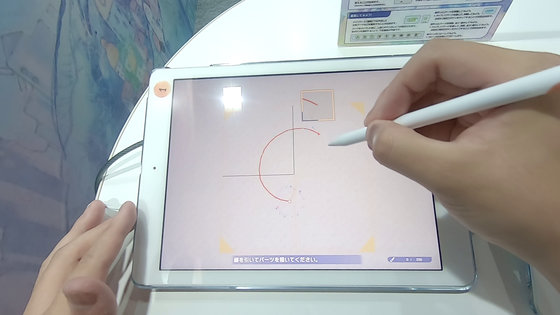 Tap "Confirm".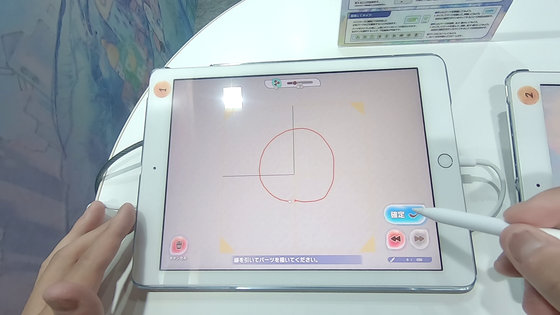 Next, select the shape. This time, select "Maru A".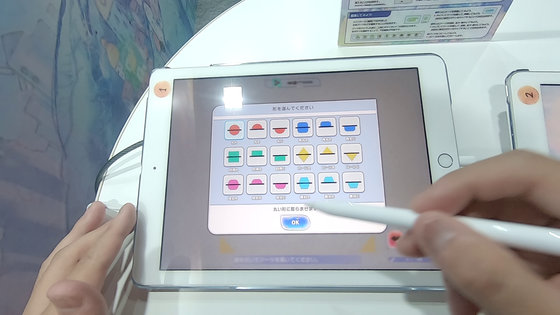 Then, the circle drawn as follows in 3D becomes 3D. In "Gakutaku Masterpiece Theater Rakugaki Kingdom", it took a long time to get used to the operation because it used the analog stick of the PlayStation 2 controller. However, since graffiti kingdom allows intuitive graffiti by touch operation, you can make characters insanely easily.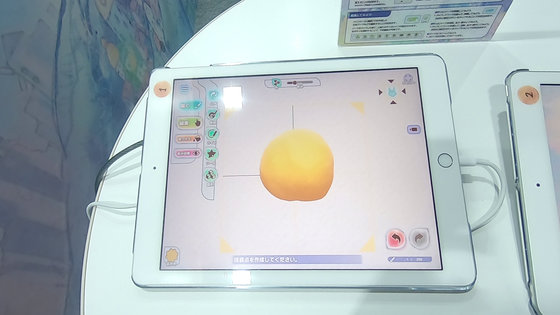 Click the arrow on the upper right to switch the camera direction. Although it looks round from the front, it looks a little flat when viewed from the side.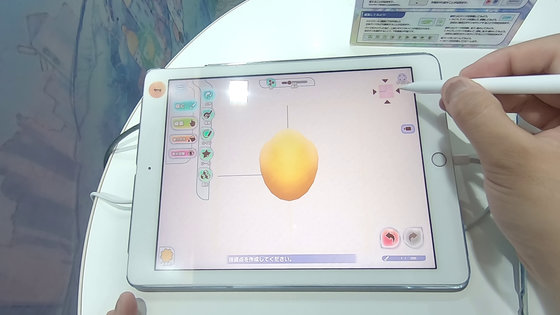 Therefore, by adjusting the thickness, the circle can be made closer to a sphere.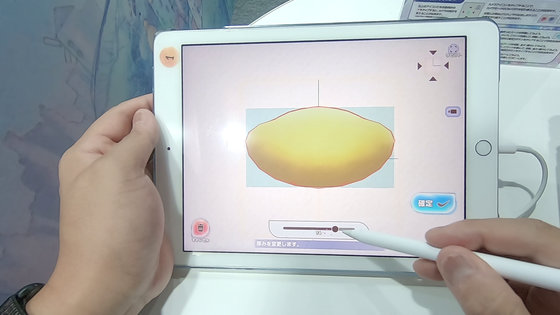 The eyes and mouth can be expressed using stickers.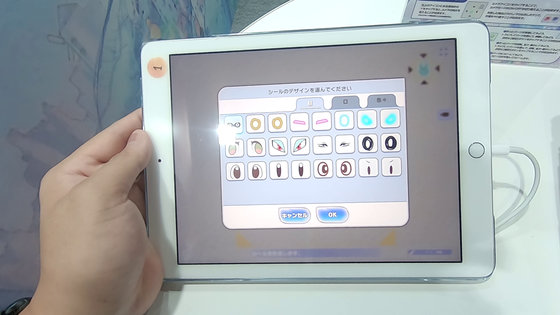 For example, the following image is where the eye sticker is put. Adjust the size and position of the seal and confirm.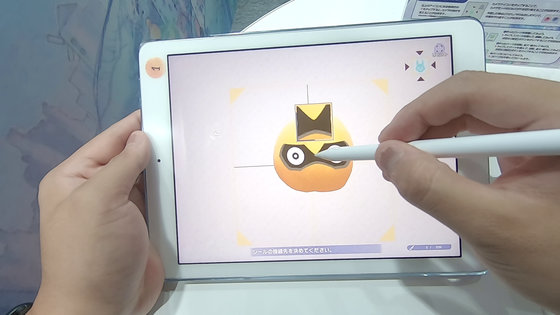 Then it looks like this. Because I put it on without thinking about the shape of the character so much, my left eye felt strange, but this has personality and I also made it myself, so I got a strange attachment I will.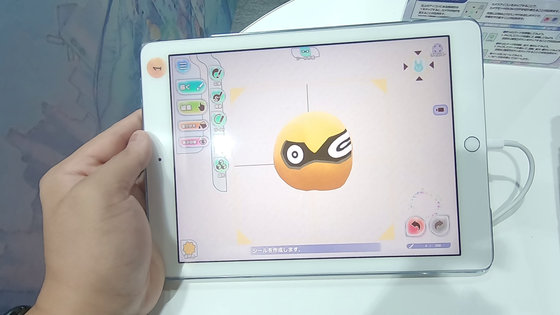 Now touch the character's body. A round icon will be displayed on the touched area. This represents the "connection point" that connects the body parts.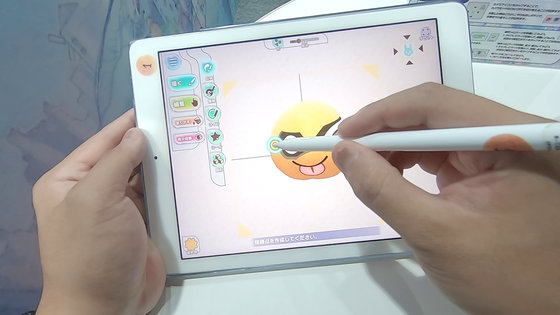 Try drawing an arm using the Apple Pencil from the connection point.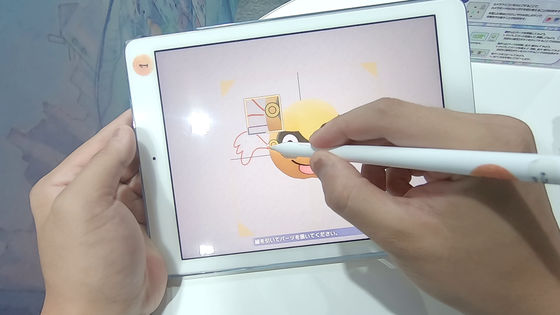 Choose a shape ...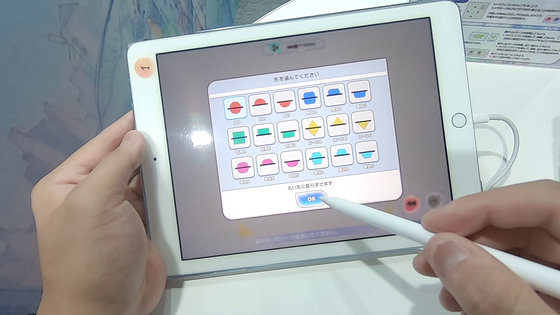 Select a part.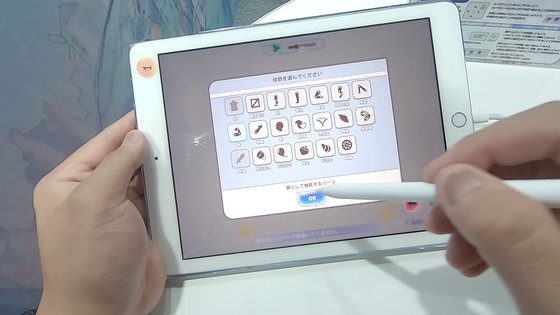 Nyokki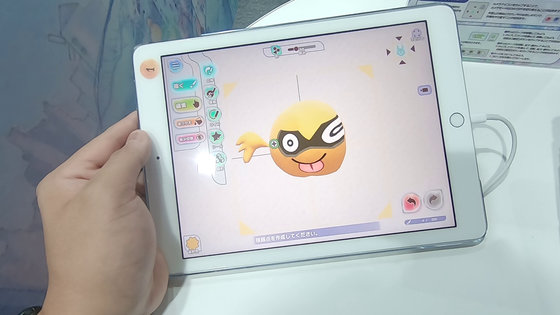 In this way, you can make limbs very easily.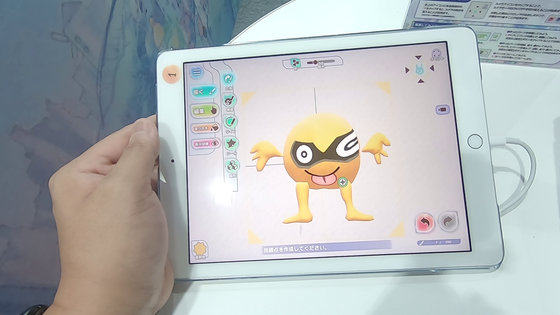 The color could be changed freely by using a fill.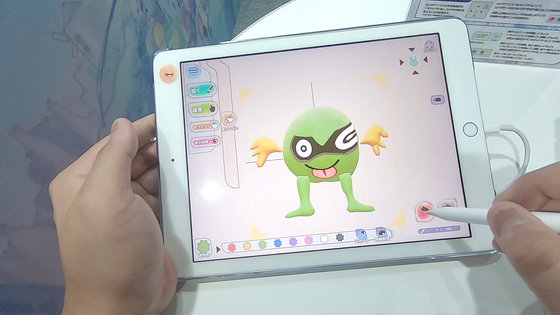 You can see how it feels when the drawn graffiti moves by looking at the following movie.


Where the picture drawn with graffiti kingdom moves in three dimensions-YouTube
The mysterious creatures like the following rabbits were graffitied, saying, "Please design as you like!"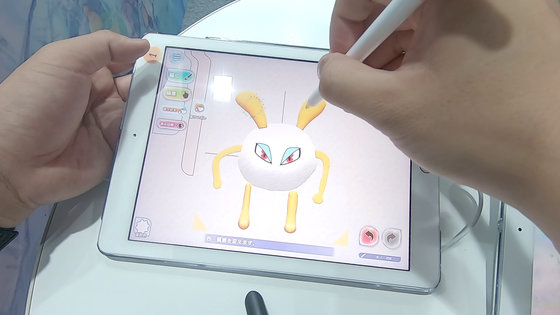 The time was limited, so I couldn't make it so far, but if I had time, the finish would make me want to make more. By moving the platform to smartphones and tablets, the graffiti kingdom can now be operated intuitively, enabling it to output what it wants to draw more faithfully.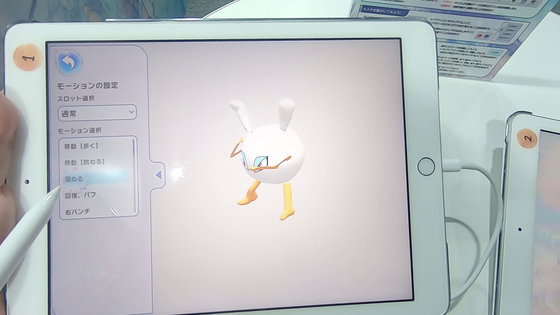 Also, it's really cute that you can freely move what you have drawn, and it's an attachment. Even if you can't draw a picture, you can make a decent character by using parts and stickers.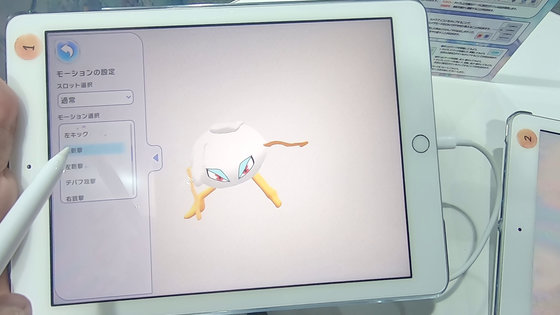 On Twitter, characters made from the trial experience of the graffiti kingdom were released one after another.

Taito's graffiti kingdom trial Can you easily make 3d characters like this ...
First time required time 5 minutes # Rakkin TGS pic.twitter.com/vpvwrYEqk5

— Yosuke Adachi (@Yosuke_Adachi) September 13, 2019
Wai made a look at www # Rakkin TGS pic.twitter.com/RE6KnBgDrl

— ⭕️Katayama Tomoko Web Swing Now. (@ktymtmk) September 12, 2019
#Rakkin TGS
I made a dog with graffiti kingdom pic.twitter.com/FiXp3OHuyA

— Bungee Ito (@reratan_game) September 13, 2019


Although the trial experience was up to the character's own creation, the main feature of the game is that you can adventure using this created character.

In addition, a talk show was held on September 13th, inviting ZUN of the Shanghai Alice Phantom Company, who is a development member of the Rakugaki Masterpiece Theater Rakugaki Kingdom and is known for the popular shooting game series "Touhou Project". Mr. ZUN talked about the fact that Reimu Hakurei , a character of Touhou Project, was recorded with a hidden character called " Hakurei Nomiko" at a talk show.

[Breaking News]
Hakurenomiko ZUN got as a boss of a hidden dungeon ... ???? ⁉️⁉️⁉️ #Rakukin #Rakkin TGS #Rakusapo # TGS2019 pic.twitter.com/lPgXvJXSnr

-[Official] Graffiti Kingdom (@rakukin_pr) September 13, 2019