I tried to make various meat dishes with 'Aohata 55 jam', which is jam but vinegar & ginger is very strong and the potential as a seasoning is too high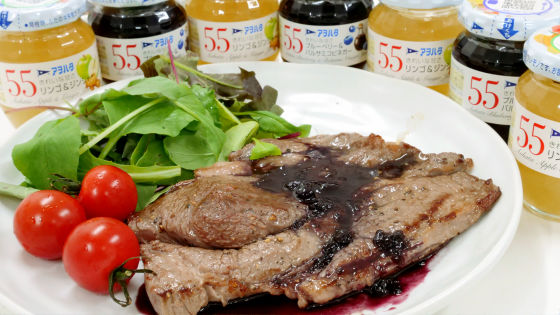 August 16, 2019 ' Blueberry & Balsamic Vinegar ' featuring ' Apple & Ginger ' featuring the refreshing acidity and ginger flavor of green apples and balsamic vinegar from the 'Aohata 55 Jam' series Appears from (Fri). Speaking of jam, it is toast, but the two new jams are said to be suitable for meat dishes with the flavor of ginger and balsamic vinegar, so I tried to confirm the potential as a seasoning .

Two new products from the 'Aohata 55 Jam' series will be released for a limited time only. Apple & Ginger Blueberry & Balsamic Vinegar | News Release | Aohata

https://www.aohata.co.jp/news/release/20190716.html
◆ Try toast to accompany
From the left, "Apple & Ginger" and "Blueberry & Balsamic Vinegar". All contents are 150g.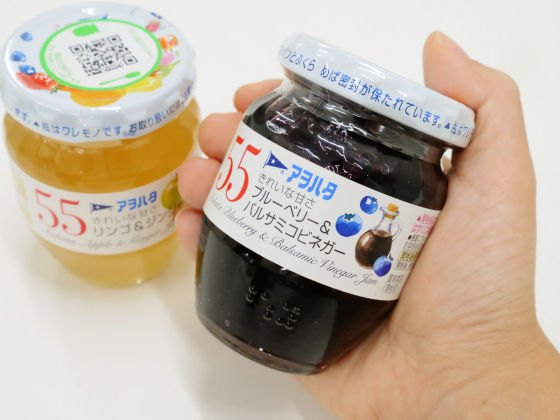 Looking at the raw material names of Blueberry & Balsamic Vinegar, the letters 'vinegar vinegar' are lined up after blueberries and sugar. Calories are 35 kcal per tablespoon (20g).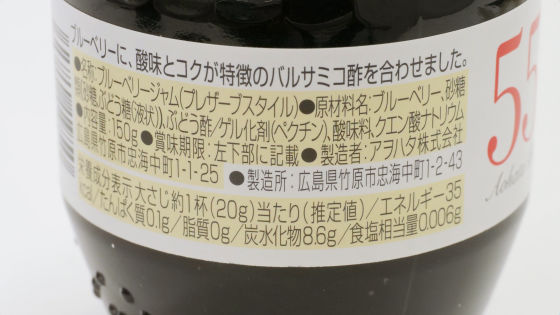 Apples and ginger contain apples, ginger, sodium citrate, and spices. This is 37kcal per 20g.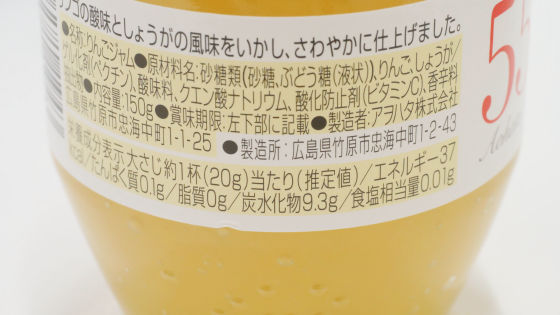 As soon as you open the lid and look into which one, it looks like a blueberry jam, but the fragrance of a very strong vinegar gives a tang and nose.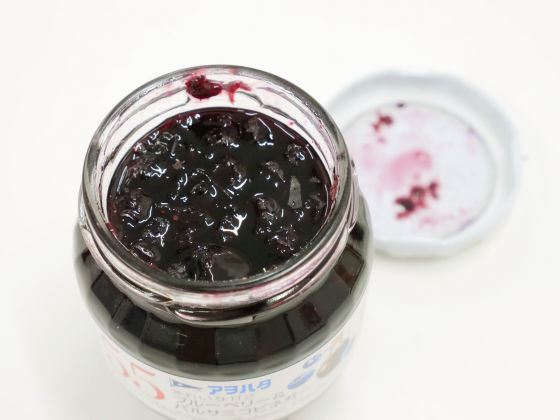 First of all, when you taste it as it is, it has a sour taste that makes you squeeze your eyes and mouth like when you ate plum dried. After that, the sweetness of blueberries gradually spread, but it was more like "vinegar" than jam.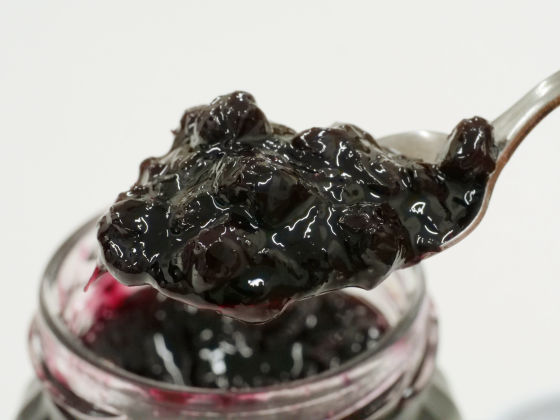 Apple and ginger also has a ginger-like scent that spreads in your mouth, giving you a stronger finish than apples. There is also a peculiar tangy and spicy feeling of ginger. This seemed good to dissolve in tea or hot water.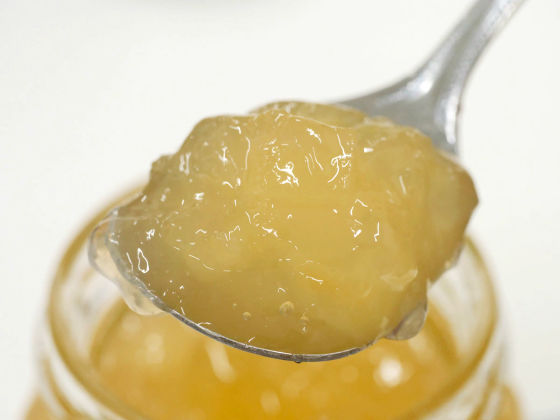 Both jams taste quite extreme, so I was worried, "Is this suitable for bread…?", But when I actually put it on the butter toast, the sourness and vinegar of blueberries and balsamic vinegar The scent is moderately neutralized and is much easier to eat. There aren't many flavored jams so far, so conversely, if you like sour foods such as lemon sweets, there is a possibility of a strike, and you should try it as an accompaniment to bread.



When apple and ginger were also put on butter toast, the aroma of ginger, the aroma of toast, and the sweetness of apples were combined into a good feeling.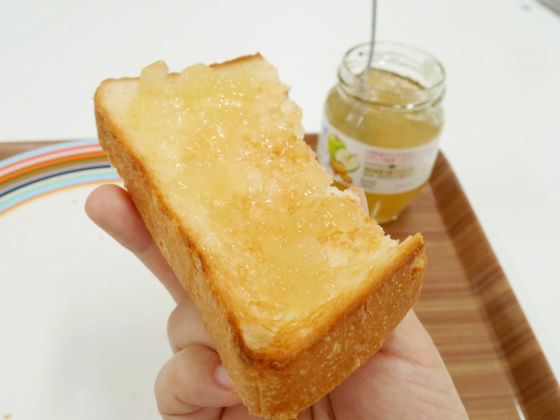 ◆ Try using it as a seasoning
Blueberry & balsamic vinegar is said to be good with beef by balsamic vinegar, so I will try using it as a steak sauce. First, season the steak with salt and pepper.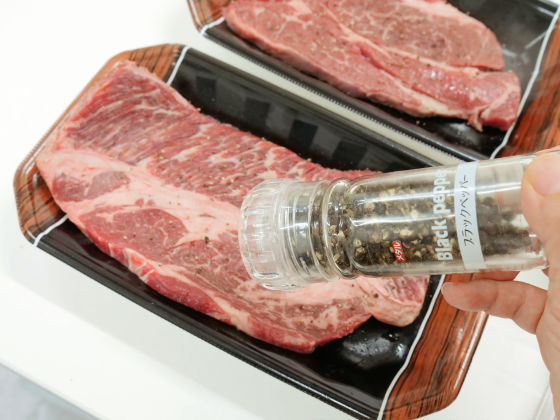 Jam used for sauce is 50g for 2 steaks.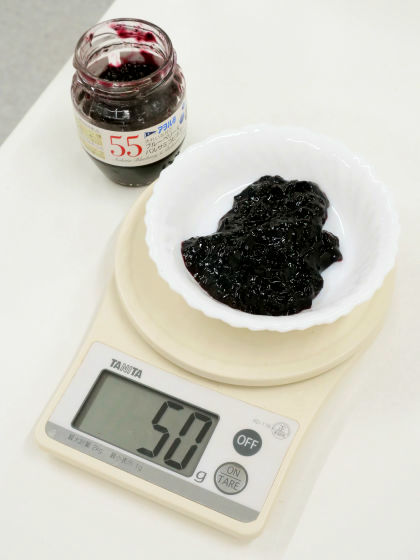 Bake the steak in an oiled frying pan ...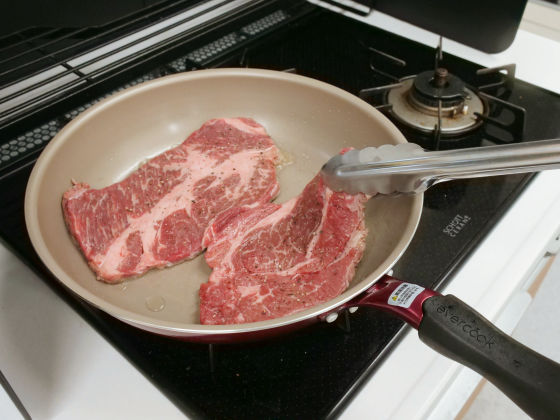 Pick up the baked steak from the frying pan and add jam to the frying pan where the meat juice remains. It was OK just to warm up, so it was okay to preheat.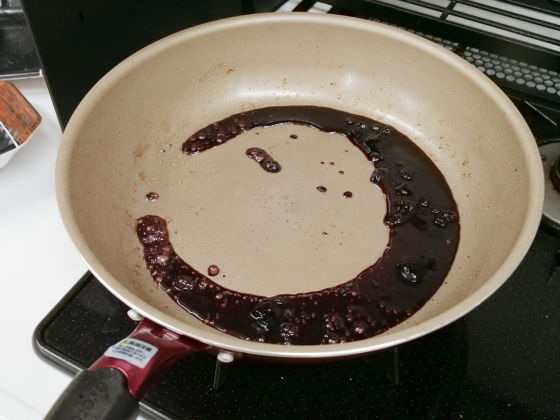 Serve steak on a plate and finish with sauce.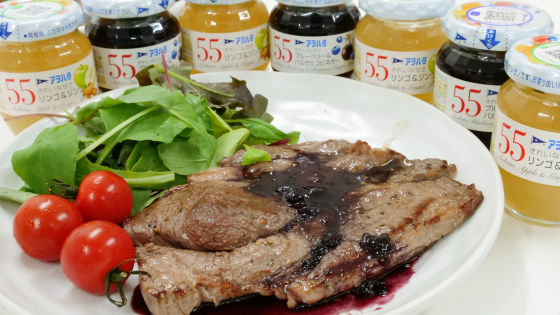 The change in the taste of the jam due to the passage of fire was amazing, and when it was raw, there was a smell of sour vinegar and acidity, but by heating, the vinegar disappeared, the sweetness of the fruit and the meat Umami and salt pepper matched exquisitely. Of course it can also be used as a toast, but it has a higher potential as a seasoning. Jam tends to be left uneaten if you buy a bottle, but you don't have to worry about blueberries and balsamic vinegar.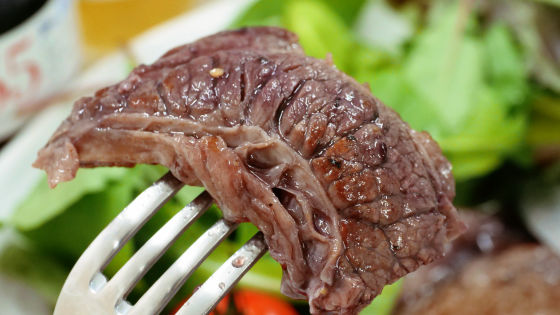 The jam combined with gravy was perfect as a salad dressing.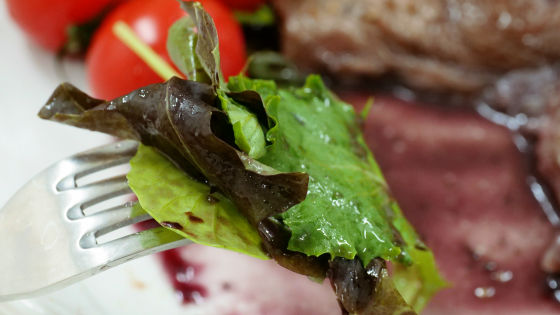 In addition, we will make pork ginger using apple & ginger.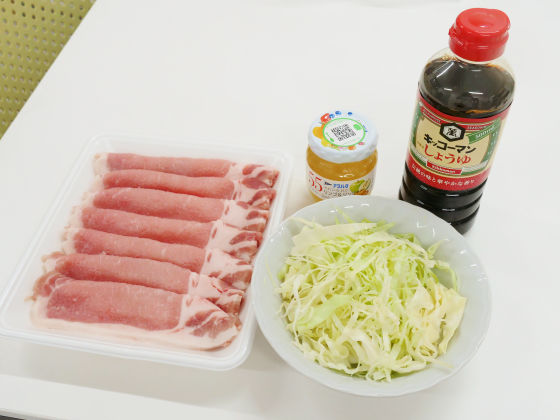 In a frying pan with oil, add 1 tablespoon of sliced pork loin and apple & ginger.



Then add 1 tablespoon soy sauce and mix.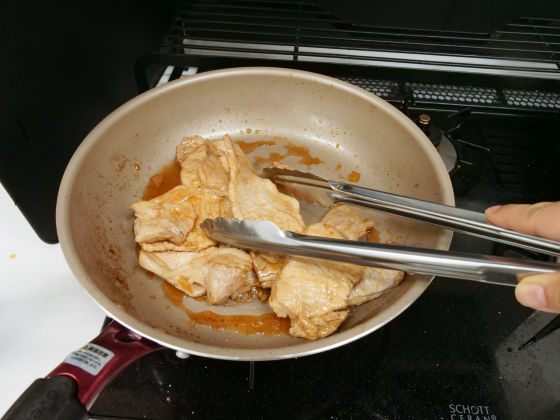 When it 's done, turn it off and add 1 tablespoon of jam.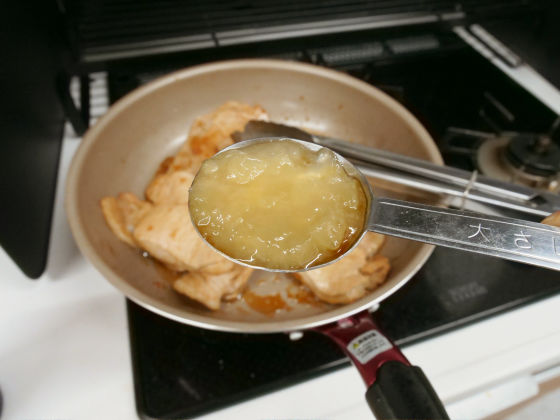 This is the end.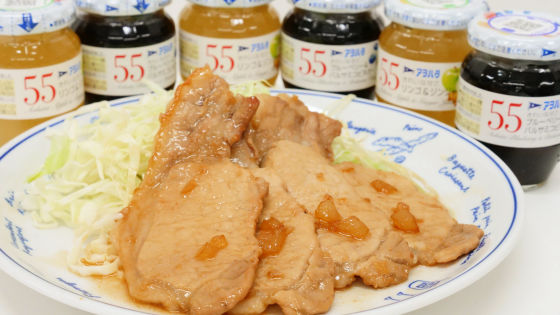 The sugar, mirin, and ginger elements used in pork ginger are replaced with jam, so in theory, ginger is perfectly perfect. However, the tangy portion of ginger was not felt so much and it was a little fragrant, so it was almost like a teriyaki finish. There was no way to complain about the taste, and this was a dish that realized the high possibility of jam as a seasoning.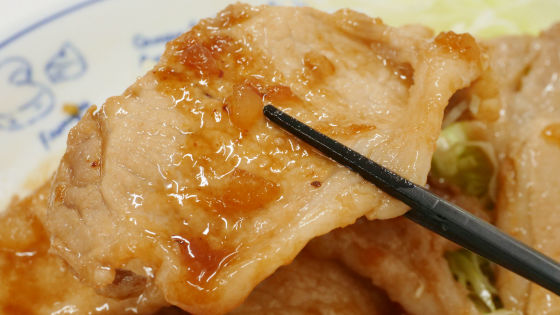 In addition, at the time of article creation, 'Aohata 55 Apple & Ginger' and 'Aohata 55 Blueberry & Balsamic Vinegar' were available for purchase from Amazon at 1002 yen including tax and 1028 yen including tax, respectively.

Amazon | Aohata 55 Apple & Ginger 150g x 4 | Aohata | Jam Confiture Mail Order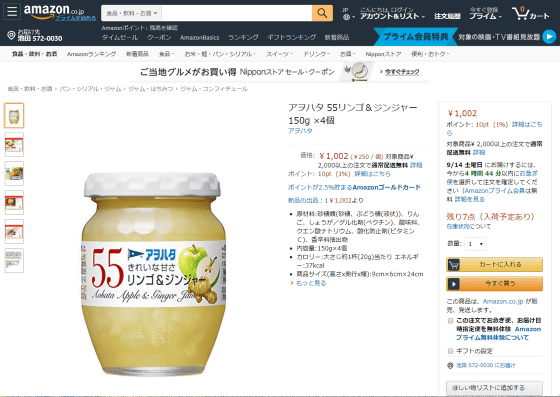 Amazon | Aohata 55 Blueberry & Balsamic Vinegar 150g x 4 | Aowata | Jam Confiture Mail Order