Nintendo filed patent for "Bendable Joy-Con" for Nintendo Switch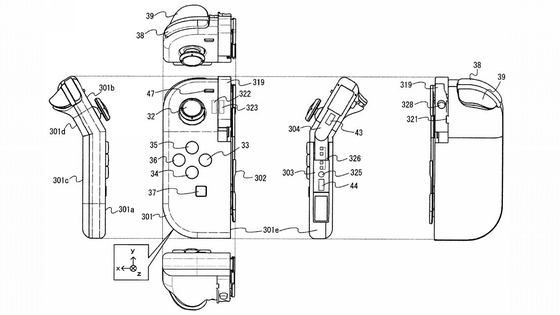 It is clear that
Nintendo
had applied for a new patent on the
Joy-Con
, the controller of
Nintendo Switch
, on February 27, 2018. According to a patent application, Nintendo may be planning a Joy-Con that can bend some parts to create a more flexible Joy-Con.
JP2019-146737 | Intellectual Property Portal "IP Force"
https://ipforce.jp/patent-jp-A-2019-146737
Nintendo files weird patent for hinged Joy-Cons-Polygon
https://www.polygon.com/nintendo-switch/2019/9/8/20855513/nintendo-switch-joy-con-hinged-patent-controllers
Nintendo's patent application was published on September 5, 2019, the name of the invention is 'Game Controller', and the patent publication number is 'JP 2019-146737 (P2019-146737A)'. The patent applicant is Nintendo, and the inventor is Mr. Shuhei Fujita. Nintendo notes that it has developed a patent application to "increase design freedom regarding shape". Nintendo Switch's Joy-Con docks with the main body in a sliding manner, so Nintendo thinks that it has the problem of low design freedom.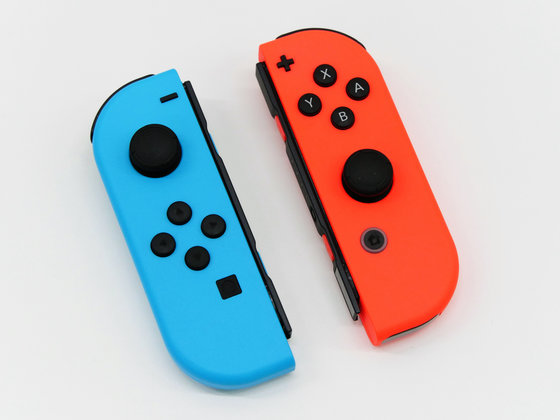 In the patent filed by Nintendo, the slide part that connects Joy-Con and the Nintendo Switch body is hinged and can be folded. Joy-Con (L) and ...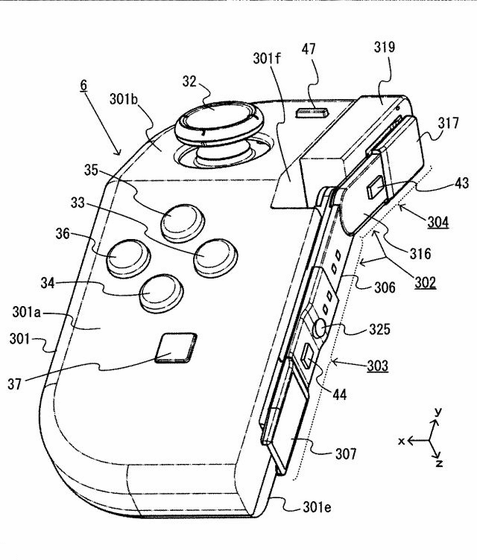 Joy-Con (R). It is designed to bend the rail part to connect with the Nintendo Switch body.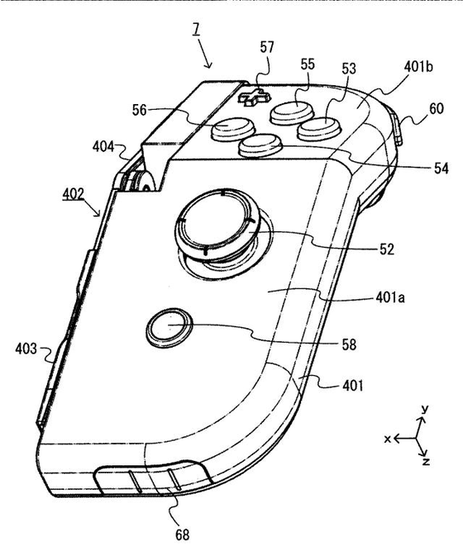 Joy-Con is bent about 20 to 30 degrees in the opposite direction to buttons and analog sticks.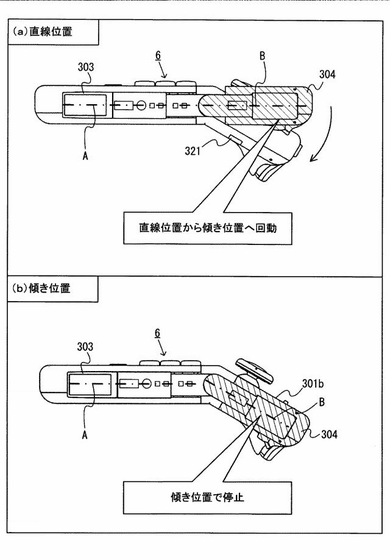 It 's like this when you hold it in your hand. Shape that seems to be surprisingly easy to hold.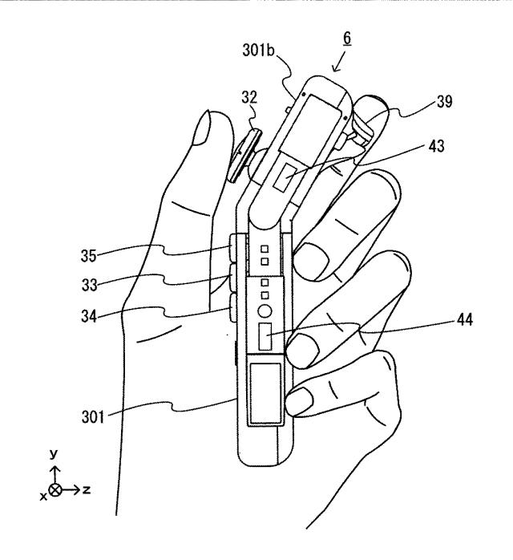 It seems that only the rail part connecting Joy-Con and Nintendo Switch can be rotated ...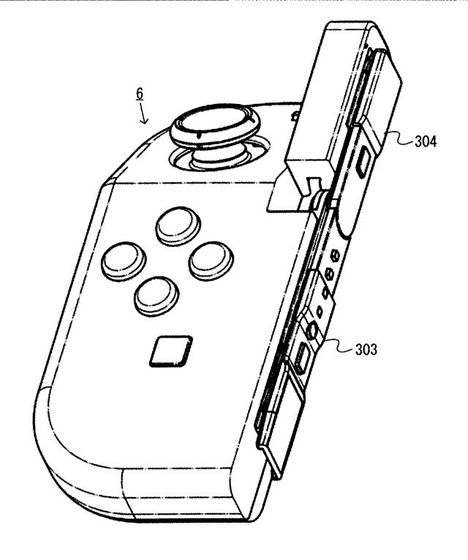 It looks like this when Nintendo Switch and Joy-Con are connected.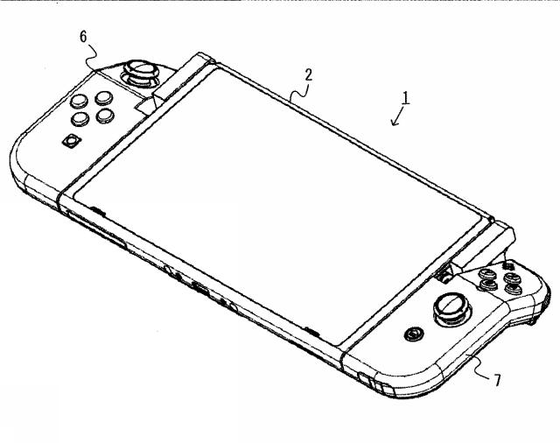 In addition, a figure with a design that curved the entire Joy-Con was also released.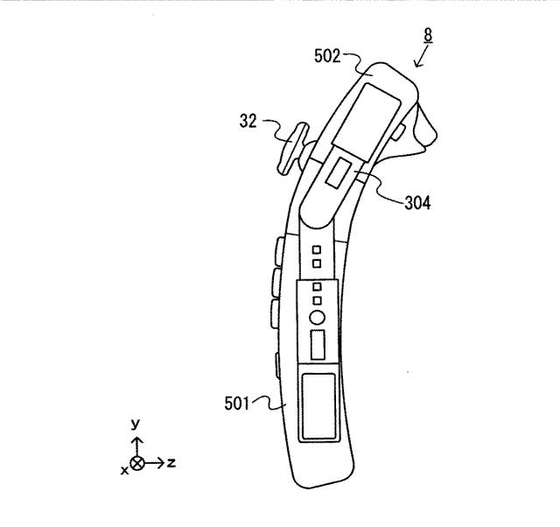 Joy-Con is so compact in size that there is almost no space for new elements. Nintendo Switch Lite , the main body of the Nintendo Switch and the controller part, is one size smaller than the Nintendo Switch, so the footprint is small, and two functions, Joy-Con's HD vibration and motion IR camera, must be discarded Polygon from overseas game media pointed out. Therefore, "If a hinged Joy-Con comes out, other functions may be sacrificed," says Polygon.