`` GIGAZINE Manga Award '' started recruiting in September 2019 & top drawing making looks like this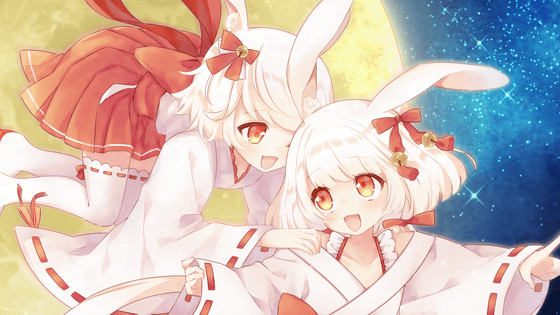 When the severe heat passes, the fruitful season will come. The autumn leaves and fruits are also great, but the colorful and fresh manga works look forward to the " GIGAZINE Manga Award ".

In August 2019 GIGAZINE series of full-color cartoon ' Mage manual exchange diary spin-off' of ' Mage document exchange diary spin series of' we have started. The spin-off that sinks more deeply into the "magic" will also be linked to the main story as it turns, so please enjoy it together.

◆ Click here for application guidelines for the GIGAZINE Manga Award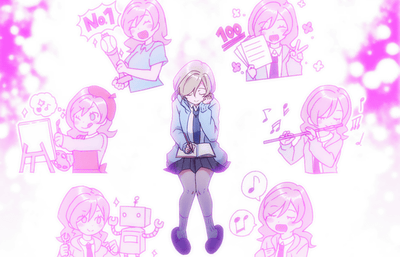 I already read the application guidelines, so just apply! If you are interested, please use the application form .

◆ Click here for the original screenplay application guidelines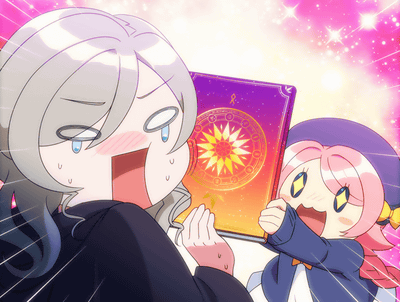 If you are interested in applying in novel or screenplay format, please check the application guidelines from the link above.

◆ Recruitment of top pictures and illustrations
We are also looking for illustrations of the "Top Picture" of the "GIGAZINE Manga Award" which is also published in this article. Click here for application guidelines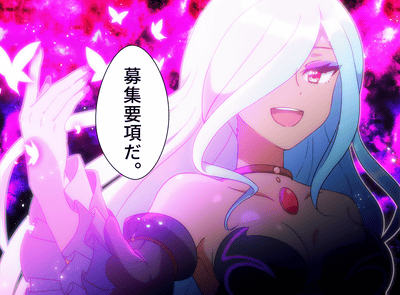 ◆ September 2019 GIGAZINE Manga Award Top Illustration
Kiiri- san received the top illustrations for September 2019. A full moon and a cute rabbit ear girl that shines brightly in the night sky. The moon is beautiful, "Juya Night", 2019 is September 13th.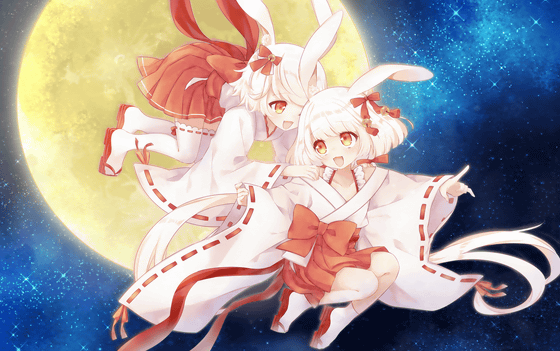 Mr. Kiiri also commented.

Nice to meet you, my name is Kiiri.
This time I was in charge of the top illustration of the GIGAZINE Manga Grand Prix September. Thank you very much.
I usually draw character designs and illustrations of my favorite works.
I am practicing while searching for various patterns so that I can draw from men to women.


Below is the illustration making.

Kiiri "I have proposed 3 rough drafts this time. I was conscious of the fact that September, but I tried to create a rough with a different image, including the target audience for each of the 3 points."

Kiiri: The first point was drawn with a soft image of an autumn and cute fantasy world without deciding a particularly strong image. Two mysterious tribal girls living in the forest are making stews in a large pot. It felt like a picture book illustration. ''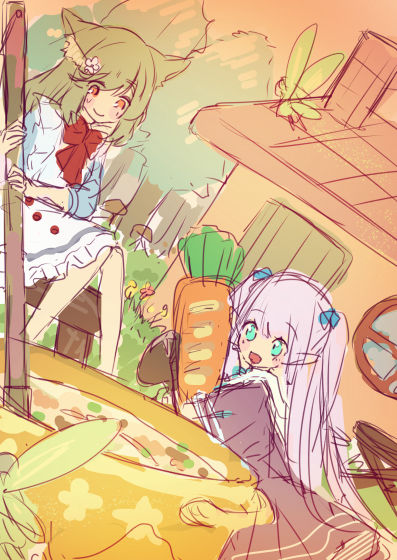 Kiiri: From the second point, we decided on themes "Higan Hana" and "Otsukimi", respectively. The two points are easy-to-follow illustrations. ''

Kiiri: I wanted to create an atmosphere opposite to that of the first point, so the illustrations of men and women are basically a low-tone illustration except for the red color. It was an illustration of a slightly darker image that I'll give you. ''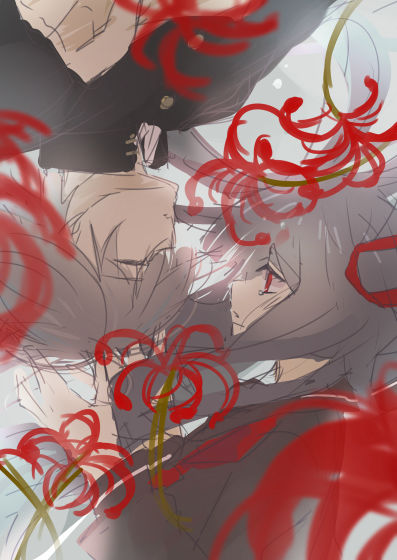 Kiiri "The third point is an anthropomorphic illustration of the twins of the rabbits on the moon. It is an image that two people are going to get together in the future. Simple but easy-to-understand points with moon and mistletoe Because there are many, I think that the September quality is easy to convey. ''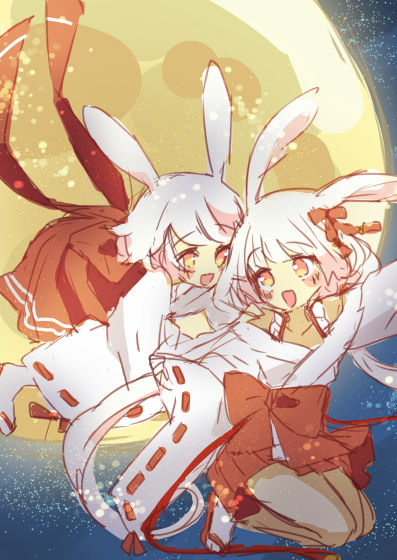 Of the three rough drafts, the moon and rabbit girl illustrations that are easy to understand even when viewed on a small screen have been adopted. In addition to requesting corrections as shown in the image, change to a landscape composition that conveys the appeal of the composition.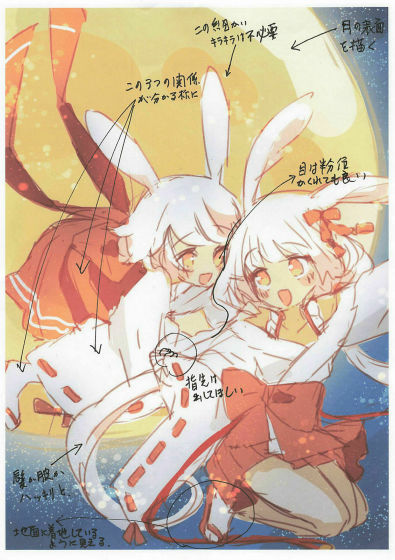 Rough after correction. I think it's easier to understand the beautiful scenery and the cuteness of bouncing.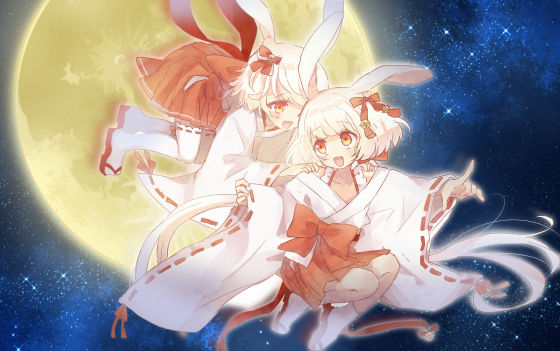 Kiiri: At the line drawing stage, we basically draw in black, and later change the color to match the color. We will draw carefully over time to make the painting process easier. Only the line drawing of the moon draws the outline of the moon behind it because the person and the background layer are separated. ''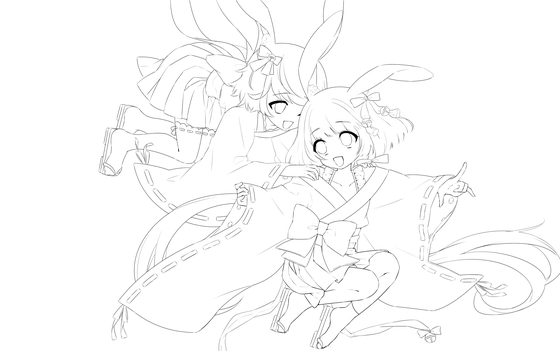 Kiiri "After painting the layers for each color and applying the undercoat, the entire painting will be applied. At this time, the color of the line drawing will also be changed according to the application. The background is a rough illustration of the flow of stars in the night sky and the moon is conspicuous.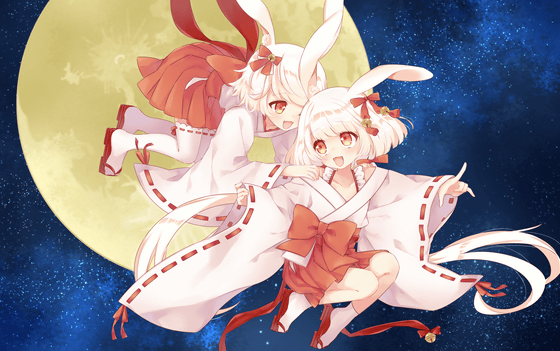 Kiiri "Finally, the shadows will be blurred with a cold color with low saturation, and the process of shining in the night sky and shining people will be added with effects and effects. If you adjust the details that you noticed while working, it will be completed. Thank you! "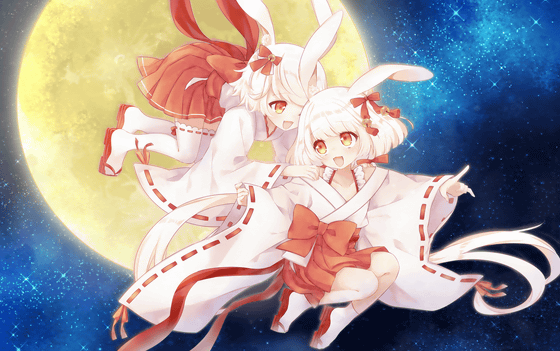 ◆ Recruitment of top pictures and illustrations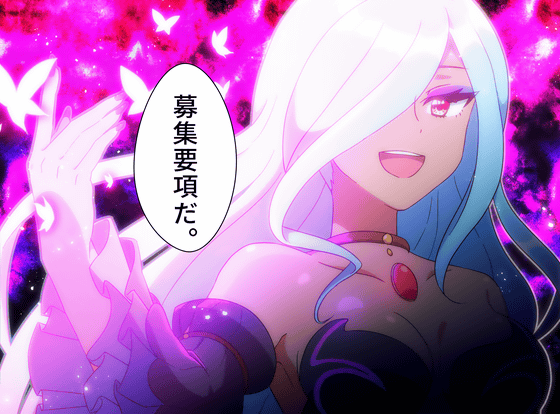 We are looking for illustrations of "top pictures" such as those posted in this article. Please check the application guidelines in this article and contact us using the self-recommendation application form below.

Click here (Choose 'Gigazine Manga Award Recruitment Top Illustration / Illustration' as the first choice)

You can see the top images and making of past Manga Awards articles below.

`` GIGAZINE Manga Award '' started recruiting in January 2019 & top drawing making looks like this-GIGAZINE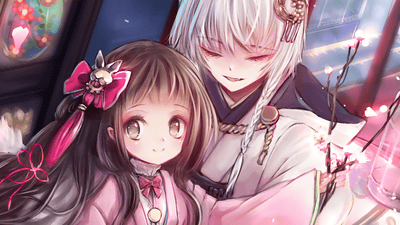 `` GIGAZINE Manga Award '' started recruiting in February 2019 & top drawing making looks like this-GIGAZINE



`` GIGAZINE Manga Award '' started recruiting in March 2019 & top drawing making looks like this-GIGAZINE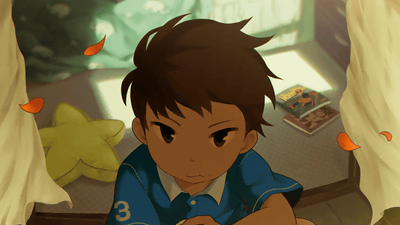 `` GIGAZINE Manga Award '' started recruiting in April 2019 & top drawing making looks like this-GIGAZINE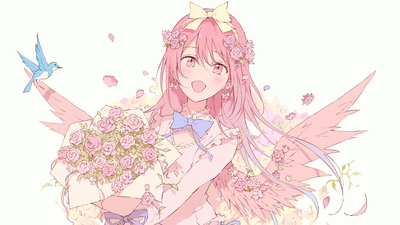 `` GIGAZINE Manga Award '' Started recruitment in May 2019 & top drawing making looks like this-GIGAZINE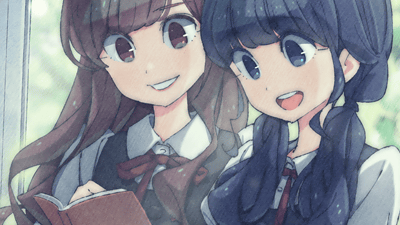 `` GIGAZINE Manga Award '' started recruiting in June 2019 & top drawing making looks like this-GIGAZINE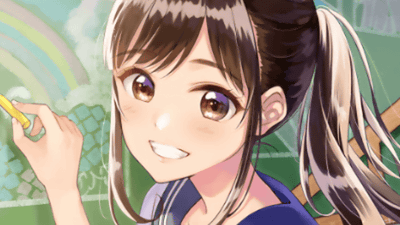 `` GIGAZINE Manga Award '' Started recruitment in July 2019 & top drawing making looks like this-GIGAZINE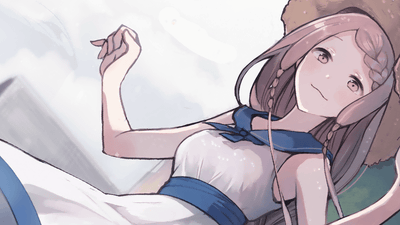 `` GIGAZINE Manga Award '' Started recruitment in August 2019 & top drawing making looks like this-GIGAZINE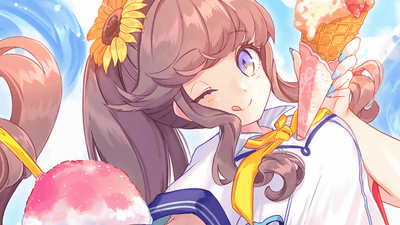 In addition, the GIGAZINE Secret Club (GSC) limited edition "How was the illustration modified?" Was released. Click here for details on GSC.

What did you do to make the illustration correction instructions as specific as possible and improve the completeness? Making full version until the August 2019 Manga Grand Prix top picture is made-gigazine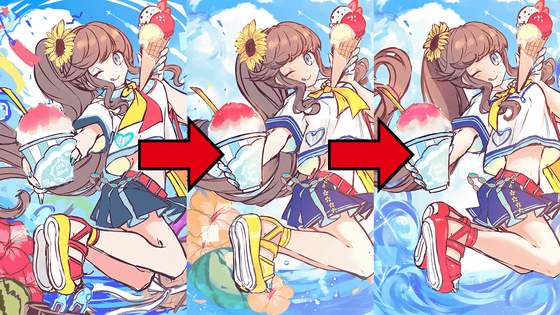 The illustrations for 2018 have been compiled into an e-book, so please take a look.

If you order an illustration that makes you imagine the "Manga Grand Prix", it will be like this Summary GIGAZINE Top Painting Collection 2018 | GIGAZINE | Kindle Store | Amazon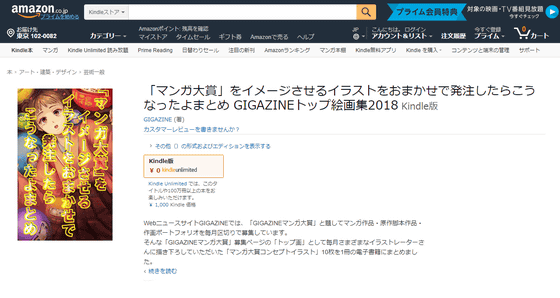 ◆ Application Guidelines for "GIGAZINE Manga Award"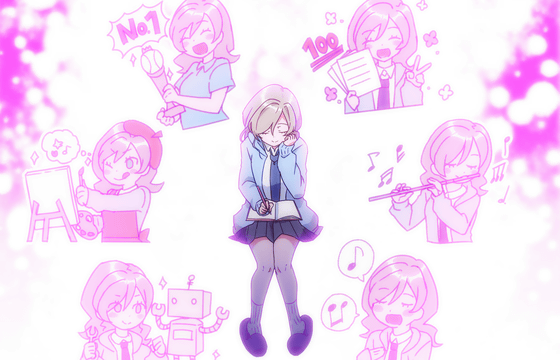 ・ Basic conditions:
・ It is premised that it can be read on smartphones (spread spread, vertical scroll standard)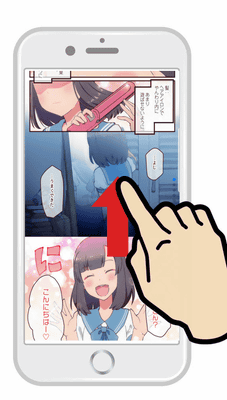 ・ Full color ・ Full digital (In case of black and white, it is treated as `` original '')

・ The genre should be free and the completed manuscript of "Episode 1" and its making material . Making materials include character design, color settings, names, and drafts. Of course, there are also applications that draw from the first episode to the final episode.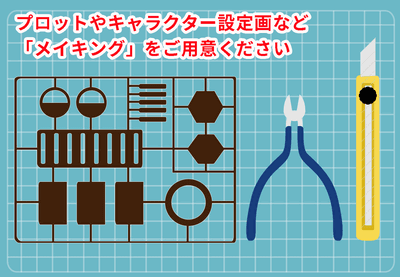 ・ Original format:
Please refer to ' Princess and Gamer ' for aspect ratio, file size and resolution.

・ Number of originals:
freedom. Any number of pages is OK.

・ Other:
-There are no age restrictions, and various procedures are carried out so that even minors can be cleared when receiving awards.

・ Primary creation that has already been announced on other media and platforms.

・ A work that was published in a magazine but was not converted into a book or was interrupted for some reason was OK. Please do not give up.

・ For 'drawing only', you can show the URL of the portfolio and the collection of works. The first stage screening will be drawn as a trial original in the second stage screening. After passing, it will be sent to the final stage voting screening.

·The deadline:
Monday, September 30, 2019, 23:59:59

・ Review process: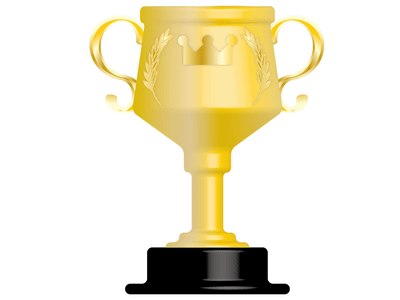 Following the initial selection by the editorial department, the following screening process is planned.

Stage 1: Evaluation by closed environment that only GIGAZINE Secret Club members can view + Evaluation including making materials by editorial department
↓
Second stage: After preparing necessary items such as "plot to the final story", the review by the editor-in-chief. If you see the potential of drawing to the end, and you can determine that you can run to the end, you will enter the final stage.
↓
Final stage: Posted on GIGAZINE, score evaluation based on access analysis result by GIGAZINE reader + score evaluation by GIGAZINE secret club member + score evaluation by editorial department, etc.

・ Prize: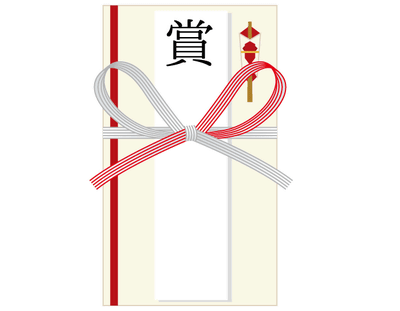 First of all, a prize money of 10,000 yen will be presented to all who passed the first screening and were selected as the first stage.

Next, an additional prize money of 20,000 yen was given to all those selected for the second stage as incentives.

And if it is selected as a grand prize winner at the final stage, it will receive a prize of 100,000 yen. Regardless, even if the grand prize is not received, a prize according to each result will be presented in the form of "runner-up" or "winning".

* The total amount of prize money is in a category that is not taxable, so even minors should be fine. Even if there is no transfer account, I will do something.

・ Flow after the award
After publishing in GIGAZINE in serial form, it will be converted into an electronic book and sold on Amazon. We will pay the prescribed manuscript fees and royalties. GIGAZINE is responsible for selling and promoting e-books.

・ Question reception form:
If you have any questions when applying, please click here to contact us. If the same question continues, it will be compiled as a FAQ, so we ask for your understanding and cooperation.

・ Manga Award Application Form:

Click here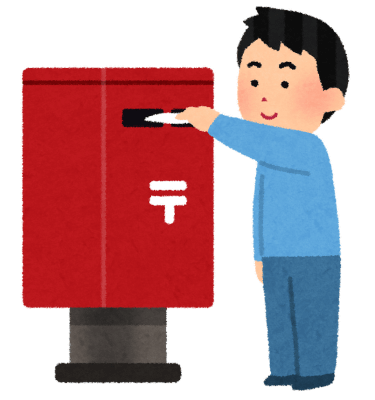 ◆ Original Screening Application Guidelines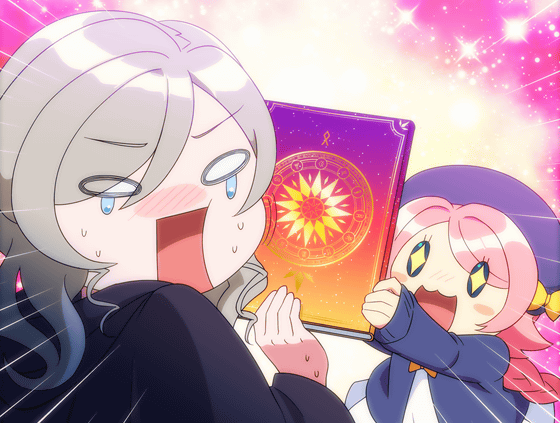 ・ Please prepare plots from the first episode to the final episode in addition to the first episode manuscript .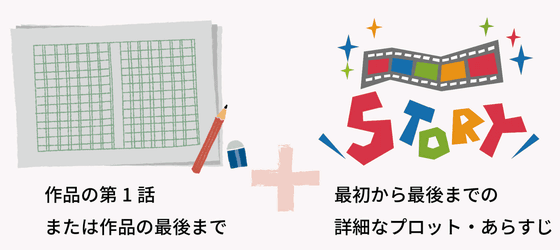 ・ In the first screening, you will see the fun of a simple story and the completeness of one story. When proceeding from the 2nd screening to the final screening, we will examine whether or not we can create a script for the final story consistently with the intention of actually creating the original manga.

・ If you only apply for text in "Original Only", paste the body text into Google Doc, and then enter the address of the shared link in the application form. In that case, please do not edit the document after application.

Click here for application form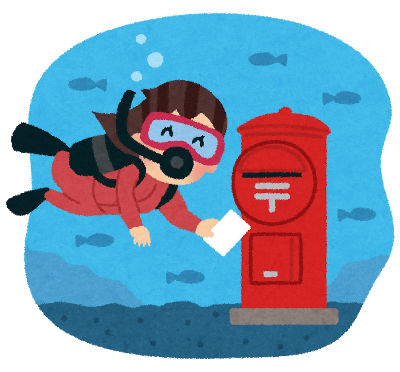 The selection flow for the Manga Grand Prize includes "GIGAZINE Secret Club (GSC) Closed Review". If you are a GSC member or a member who is not yet a member, please join us at this opportunity to attend the birth of a future masterpiece. Register for GIGAZINE Secret Club here .

Then we look forward to the application of creators. Thank you.