Dissatisfaction erupts as Google has suspended the Android app developer account without any grace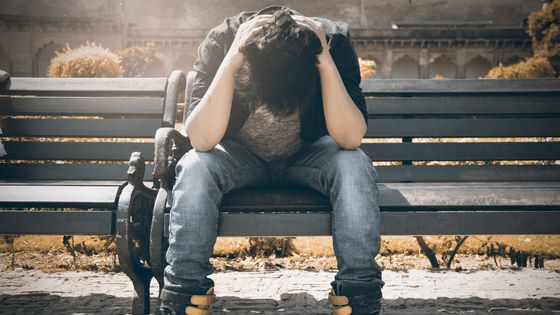 by
Inzmam Khan
Google is striving to make it healthy by removing malicious and dangerous apps from the
Google Play store
, a distribution service for Android apps. On the other hand, it seems that the
developer's account may
be deleted in the process of deleting dangerous apps by Google, so that many developers will be suspended due to misunderstandings and mistakes without giving details I'm afraid Meanwhile, developers who have provided open source apps for more than 10 years have described their experiences with their Google Play accounts being suspended.
Google just deleted my nearly 10-year-old free & open-source Android app
https://medium.com/@mmathieum/google-just-deleted-my-nearly-10-year-old-free-open-source-android-app-7fbc52edc50a
App developer
Mathieu Méa
has released an app called "
MonTransit
" that can check the status of public transportation in
Montreal
, Canada since 2009. Although MonTransit has a temporary interruption, it restarted in earnest from 2014, and the latest version was released in June 2015.
MonTransit is an open source project that seems to be a popular app installed on over 120,000 active devices as of August 23, 2019. Méa says he has spent over 5000 hours developing MonTransit.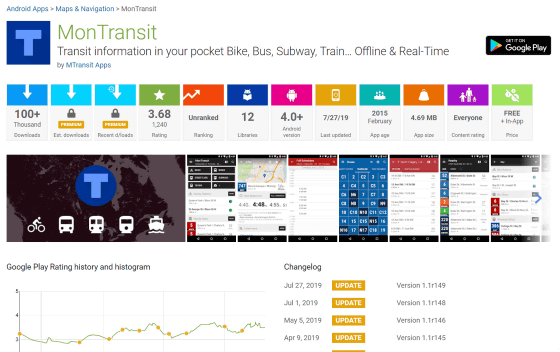 However, Méa received a notice from Google Play at 2:16 local time on August 23 that MonTransit tried to deceive users or promoted fraudulent
behavior.
I will. Similar notifications were sent at 3:30, 8:41, and 8:46 on the 23rd.
And at 13:36 on the 23rd, only 11 hours have passed since the initial notification, the account was suspended due to multiple warnings that were determined to violate
developer policy
. At 21:21 on the 23rd, Méa filed a return request, but MonTransit was deleted from the Google Play store at 0:31 on the 24th.
Mr. Méa was unable to deal with Google Play's correspondence because he received an account suspension in just 12 hours from the first notification and had no time to deal with it, and the notification itself did not have detailed content and screenshots of the violation Pointed out that this is a problem. In addition, even if we read back the policy regarding fraudulent behavior, it is not considered that our app has been misrepresented by the user, and no new changes have been made recently. Also, "I am not a villain or a hacker trying to deceive users," Méa desperately complains.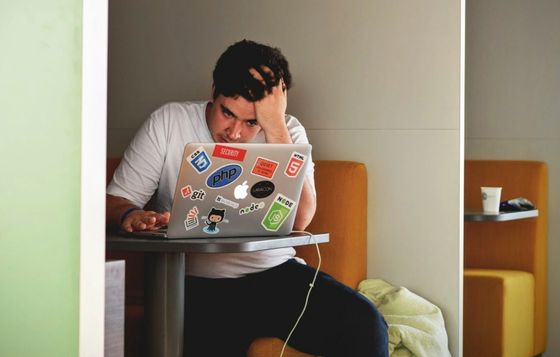 by
Tim Gouw
Méa continued to file the complaint, saying on the 25th, "I confirmed the initial decision based on your complaint, but I ca n't restore my developer account." I ca n't give you any more information or a better answer to my email. I 've received an email that says "All the information was included in the previous email." However, finally, on the 29th, I received an email saying, "After further investigation, I accept the complaint that there is room for misunderstanding. Please fix the problem before releasing the app again." You can now access your Google Play developer account.
While understanding that managing a vast platform like the Google Play store is difficult, Méa said, "It is not right to suspend the account without giving developers time to fix the problem" It was.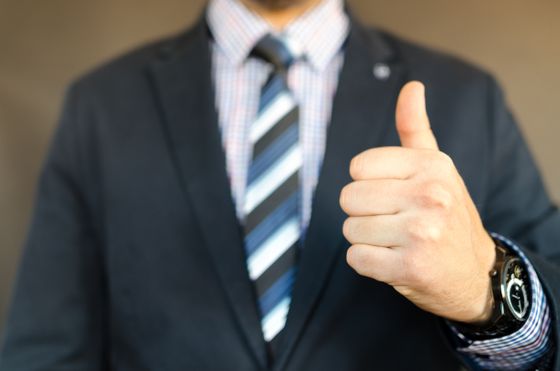 by Lukas