The US Congressman is overwhelming about what kind of users will be unconstitutional even if they block on Twitter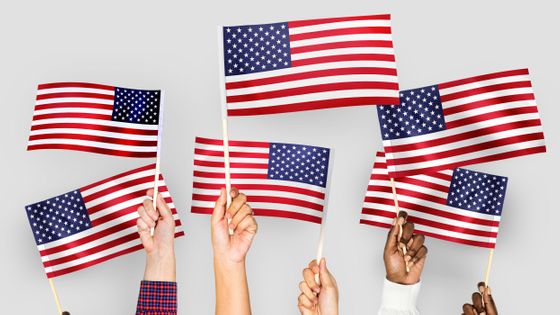 By
rawpixel.com
A civil action against Congressman
Alexandria Ocasio-Cortes
has begun in response to the decision that
President Trump is unconstitutional to block users on Twitter
. Columbia
Knight
's
Knight First Amendment Institute
, a research institute for free speech and press in the digital era, admits that the part of the block is reasonable and constitutionally valid, "
Knight Institute Letter to Rep. Ocasio-Cortez | Knight First Amendment Institute
https://knightcolumbia.org/documents/knight-ins?_preview_=3b1f7564b4
First Amendment group asks Alexandria Ocasio-Cortez to unblock critics on Twitter-The Verge
https://www.theverge.com/2019/8/29/20838509/alexandria-ocasio-cortez-aoc-twitter-blocking-lawsuit-knight-institute-columbia-university-letter
In 2017, several Twitter users, including Knight First Amendment Institute, filed a lawsuit saying `` President Trump blocking on Twitter is a violation of the constitutional right to engage with officials in public places '' It was.
The ruling made by the Federal Court of Appeals against this lawsuit is that Twitter's block by President Trump is stated in
the First Amendment
to
the United States Constitution.
Do not enact laws prohibiting conduct, nor enact laws that violate the right to petition the government to seek freedom of speech or publishing, or for peaceful gatherings and relief of distress " 'I violate the contents.' This one case has given rise to the precedent that "it is unconstitutional" that a public official blocks someone on social media.
It is judged that President Trump blocks on Twitter `` constitutional violation ''-GIGAZINE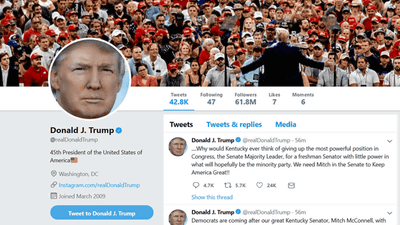 The decision to President Trump is a "precedent", with New York State legislator Dob Hikind, New York Staten Island parliament candidate Joseph Saladino, and self-proclaimed Jewish journalist Harry Cherry as Congressman Ocasio-Cortes 'It's against the first amendment to the United States Constitution that blocking us on Twitter despite being a parliamentarian.'

Congressman Ocasio-Cortes denied Mr.
Hikind
's claim that "the reason for the block was because he hit his opinion" and that his official Twitter account "
@AOC
" was not a "public forum" He argued that it was different from a public place where freedom of speech was guaranteed.
Alexandria Ocasio-Cortez (@AOC) | Twitter
https://twitter.com/aoc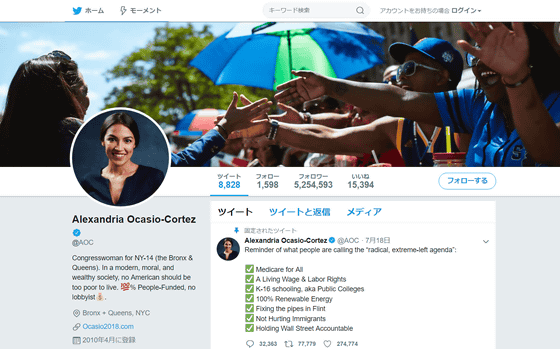 Knight First Amendment Institute stated that Congressman Ocasio Cortes said, "On the @AOC account, the announcement of information on the assembly hearings and explanations of the policies and laws proposed by Congressman Ocasio Cortes were made. It is used as ''. However, because Ocácio-Cortes is a female parliamentarian with a root in Puerto Rico, she is exposed to numerous racist and gender-discrimination statements, so the Knight First Amendment Institute stated that " There is a need to deal with it. '

Overall, the Knight First Amendment Institute claims that contradictions: 'Occasio Cortes has a need to deal with harassment, but blocking to deal with it is unconstitutional.' To solve the problem, the Knight First Amendment Institute, entitled "Letters to Congressman Ocasio-Cortes", told Congressman Ocasio-Cortes, "Unlock Twitter 's block according to Article 1 of the Amendment to the United States Constitution. Instead, we are helping Ocasio-Cortes to deal with threats, discrimination and harassment. '