The daughter of Stan Lee, the creator of Marvel's work, severely criticized Disney about Spider-Man's departure from Marvel Cinematic Universe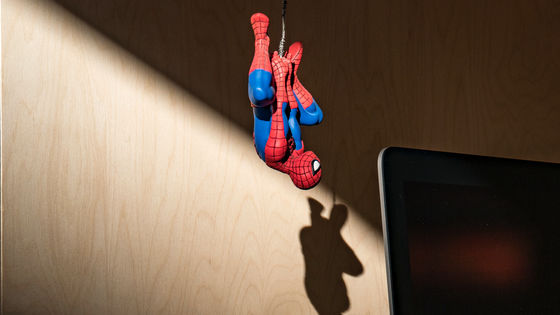 by
Jean-Philippe Delberghe
Spider-Man, played by British actor
Tom Holland
, who won the
world-wide audition
, works like '
Spider-Man:
Homecoming
' and '
Spider-Man: Far From Home
', as well as the same
Marvel Cinematic He
has also appeared in
Universe
(MCU) works "
Avengers / Infinity War
" and "
Avengers / End Game
". However, it is reported that Spider-Man may leave this MCU, and screams from fans all over the world. Joan
Lee
, the daughter of American comic master
Stan Lee
, who is the creator of Spider-Man, commented on this issue.
Stan Lee's Daughter Sides with Sony Over Disney in 'Spider-Man' Split
https://www.tmz.com/2019/08/22/stan-lee-daughter-sony-disney-spiderman-marvel/
Joan Lee, child of Stan Lee, slams Disney over Spider-Man deal-Polygon
https://www.polygon.com/2019/8/22/20828289/stan-lee-daughter-sony-disney-spider-man-joan
The reason why Spider-Man, the Marvel work, must leave the MCU in the first place is because it is Sony, not Marvel or its parent company, Disney, who has the right to make a movie. The movie
Spider-Man
series and the
Amazing
Spider-Man
series by the past director of Sam Raimi & Tobey Maguire and Sony
Spider-Man
series are completely separate from the MCU because they are original movies.
However, because Spider-Man, who plays Tom Holland, has signed a partnership with Marvel, Spider-Man will be participating in the MCU work. During negotiations regarding this partnership, Sony and Disney were unable to reach an agreement on the revenue distribution of the box office revenue, and finally, Spider-Man replaced the MCU as the officials testified that 'Spider-Man will leave the MCU.' It was reported that it would leave. In the previous contract, "Marvel Studios will receive 5% of the box office revenue on the first day of the release", but Disney has asked for "revenue distribution to be 50:50". It is reported that it was not obtained. Marvel already owns multiple rights to Spider-Man's merchandise and has earned a lot of money outside of the box office contract, so it is speculated that Sony could not agree to the contract.
Spider-Man left the Marvel Cinematic Universe, or Sony and Disney negotiations broke down-GIGAZINE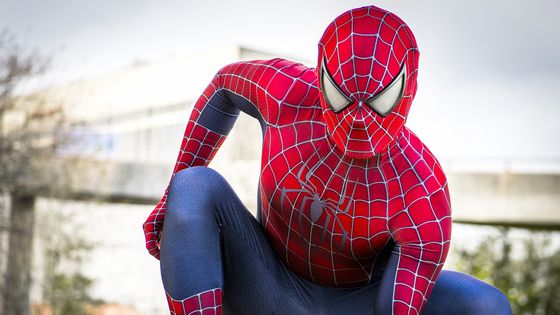 Regarding the issue of leaving Spider-Man's MCU, overseas media
TMZ
asked Joan Lee, Stan Lee's daughter, to comment, `` Marvel and Disney are looking for complete control of what my father created. But if you want to earn more, you should be balanced and balanced by Stan Lee and a third party who truly respects his work. '
In addition, `` It doesn't matter whether the organization for restraint and balance is Sony or other companies, Stan's characters and works are worth making from a multifaceted perspective and will continue. 'It is desirable to evolve and improve,' he commented, fearing that one company will manage the Marvel work produced by Stan Lee.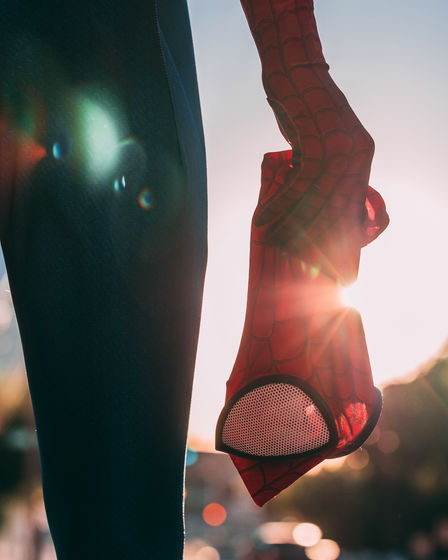 by Joey Nicotra

In addition, Joan Lee said, "When my father died, no one at Marvel or Disney contacted me. From the day he died, they commoditized his work. `` I didn't show respect or dignity to him or his legacy, and in the end, nobody treated my father more than Marvel and Disney executives. '' And criticizing Disney.

·bonus
The following tweets concisely summarize the complicated rights of American comic films, including Marvel movies.

A set of 4 conditions for adults in the American comic film world for those who have difficulty in explaining to a friend what they are saying about the Spider-Man MCU withdrawal. https://t.co/Ks5PXIrlVp https://t.co/Uhnu4B95XC https://t.co/i5ZrbSgd6k
Spidey, it 's only ridiculous to be swayed by the circumstances of adults both inside and outside the movie. pic.twitter.com/22KGAFcdPN

— Uraken Volbox ???? 'Invasion! Outpatient Ikimono illustrated book ???? ️ (@ulaken) August 20, 2019