Waymo publishes the largest automatic driving data set of the largest ever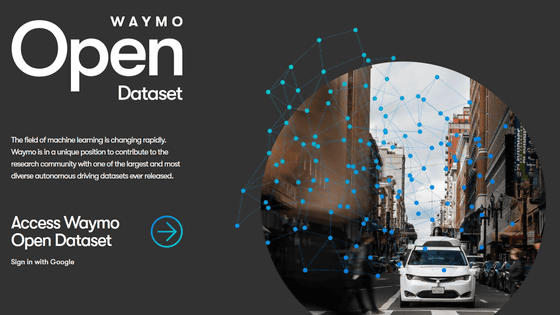 For the development of autonomous driving technology,
Waymo,
an autonomous driving car development maker known as Google's brother company, released an autonomous driving data set for research use free of charge. The contents are 'the largest and most diverse automated driving data set ever published for research'.
Open Dataset Waymo
https://waymo.com/open
Waymo releases a self-driving open data set for free use by the research community | TechCrunch
https://techcrunch.com/2019/08/21/waymo-releases-a-self-driving-open-data-set-for-free-use-by-the-research-community/
Data sets for autonomous driving technology development and development were released by
Argo AI
in Ford in June 2019 and
Lyft
in July 2019, respectively.
Argoverse BY ARGO AI
https://www.argoverse.org/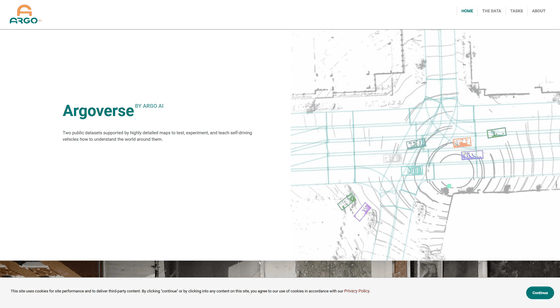 Lyft releases a huge data set for automatic driving car development for free-gigazine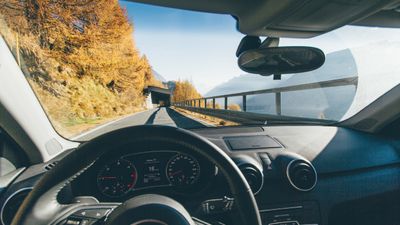 by Riccardo Bresciani

The Waymo dataset released this time consists of a total of 1000 segments of 20-second continuous operation performed by an automated driving car. Target locations were San Francisco, Phoenix , Kirkland , and Mountain View , and driving was conducted under various conditions such as night, rainy, and dusk.

The included data includes five sensor data of LIDAR developed by Waymo, high-resolution 360-degree video from five cameras attached to the front and side, data that synchronizes the camera image with the LIDAR sensor, Labeling information for vehicles, pedestrians, bicycles, and signs.

TechCrunch says, "Waymo was a relatively closed company so far, and some people may be skeptical about whether the data set is open," but the license content and Waymo 's A briefing by Vijaysai Patnaik shows that it can be used for non-commercial and research purposes without problems.