Security token `` YubiKey 5Ci '' that allows two-step authentication just by physically inserting it into the iPhone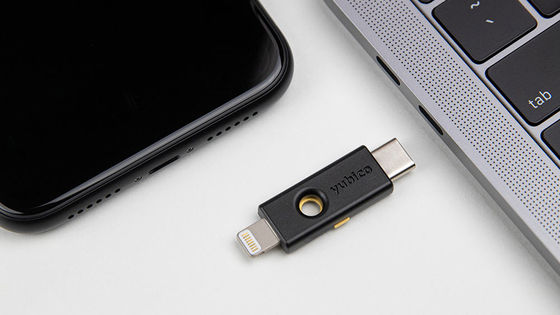 Yubico , the manufacturer of security tokens, announced the YubiKey 5Ci, the first physical security key in the world that can be connected from the Lightning terminal and compatible with iPhones and iPads.

Say Hello to Simple, Secure Login on iOS with the YubiKey 5Ci | Yubico
https://www.yubico.com/2019/08/yubico-launches-yubikey-5ci/

Yubico releases the first Lightning security key for iPhones-The Verge
https://www.theverge.com/2019/8/20/20813129/yubico-first-security-key-for-iphones-works-with-usb-c-google-titan-ios-ipad-pro-1password- lastpass

A system that manages personal information using IDs and passwords is difficult for a third party to know if a password is leaked. Therefore, there is an increasing demand for physical security keys that can easily perform two-step authentication by connecting to a device. For example, Google has developed its own physical key " Titan Security Key " and provided it to employees, as well as selling it to the general public.

The appearance of Yubico's YubiKey 5Ci looks as follows. It is said that it supports FIDO2 , WebAuthn , FIDO U2F , one-time password (OTP), PIV, and OpenPGP, with the Lightning terminal protruding from one side and the USB Type-C terminal protruding from the other. Multi-factor authentication can be cleared simply by inserting it into the iPhone, enabling passwordless authentication on a wide range of devices.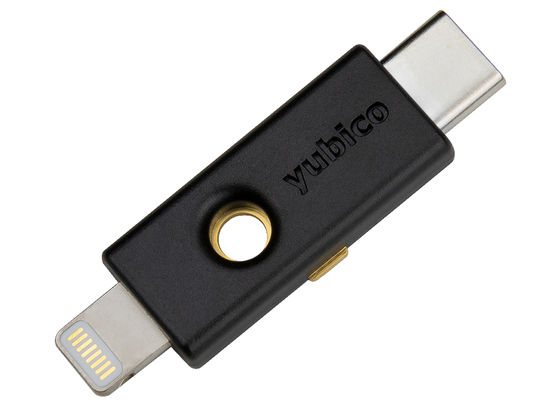 If you have an iOS app that supports the corresponding security specifications, you can easily log in using YubiKey 5Ci. Also, if it is the only web browser that supports WebAuthn via the iPhone's Lightning terminal ' Brave Fast Privacy Browser ', you can also log in to Twitter and GitHub. Of course, since it has a USB Type-C terminal, it can be used as a security key on devices other than iPhone and iPad.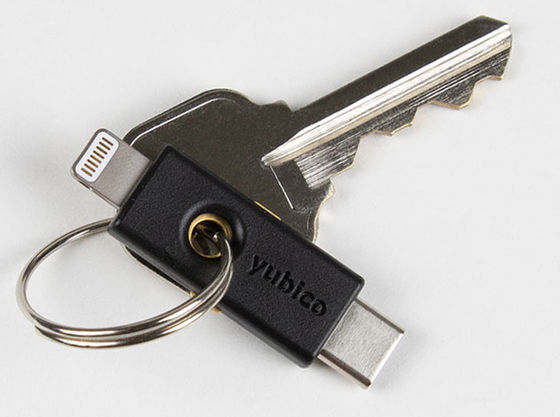 However, although the YubiKey 5Ci has a USB Type-C terminal, it is not fully compatible with the 3rd generation iPad Pro . Also, it is not possible to access all services without password completely just by connecting, it seems that it is necessary to add an application individually to support YubiKey 5Ci inserted in the Lightning terminal on the iPhone side is.

The technical media, The Verge, will be able to support security certification standards for more iOS apps if companies such as Yubico and Google promote support for better authentication tools, including the release of YubiKey 5Ci He says that a truly passwordless future will be realized.

YubiKey 5Ci costs $ 70 (about 7500 yen) and is sold at the following site. It is said that it is shipping to areas other than the United States, and the shipping fee to Japan will cost a minimum of $ 5 (about 540 yen) per order.

Yubico | YubiKey 5Ci | Dual connector-USB-C and Lightning | Security Key
https://www.yubico.com/product/yubikey-5ci