`` MOW Royal Milk Tea '' tasting review where the aroma of tea leaves like flowers and milk melt smoothly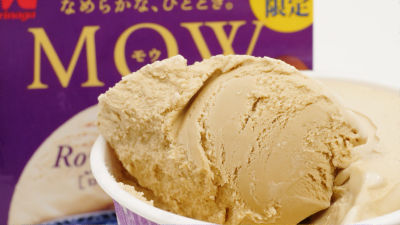 Rich and full-fledged Royal Milk Tea-like ice " MOW Royal Milk Tea " using 100% Sri Lankan Uba tea leaves has appeared since August 19, 2019. I actually tried to eat MOW that seems to be caught in a rich feeling that it uses two types of tea leaves that feature a flowery scent.

(PDF file)
190819 MOW Royal Milk Tea.pdf
'MOW Royal Milk Tea' Available nationwide for a limited time from Monday, August 19 | News Release | Morinaga Milk Industry Co., Ltd.
https://www.morinagamilk.co.jp/release/newsentry-3178.html
This is the MOW Royal Milk Tea package. It is a royal image with a shade of purple and gold.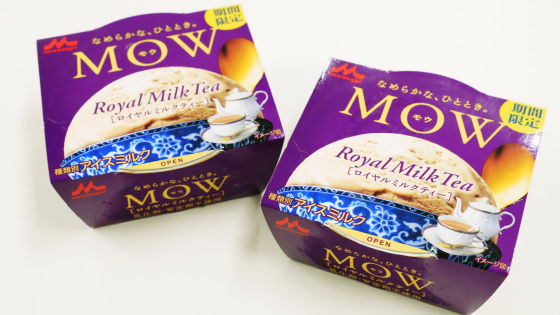 The calories per 140ml of cup is 214kcal.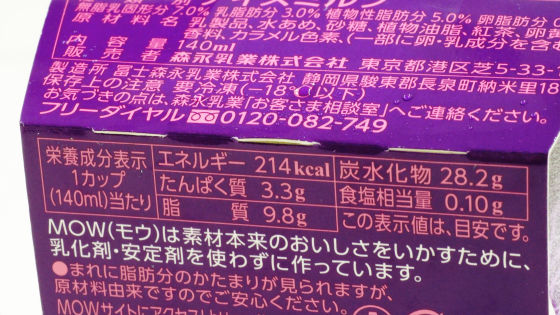 Looking at the raw material names, the letters "tea" are listed after dairy products, syrup, sugar, and vegetable oils.



When the lid was turned over, it became ice with the color of a royal milk tea.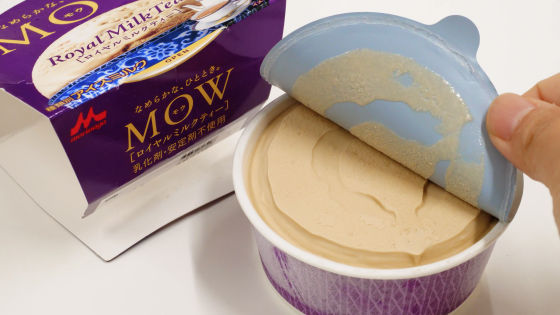 There is no fragrance even if you bring your face close to ice, but when the ice melts in your mouth, the good scent of dark uba tea will pass through your nose. There is no bitterness or astringency of tea leaves, and only the fragrance like flowers is integrated with the mellowness and richness of milk, resulting in a rich finish. Even after the ice melts and disappears in the mouth, the flavor of tea leaves remains.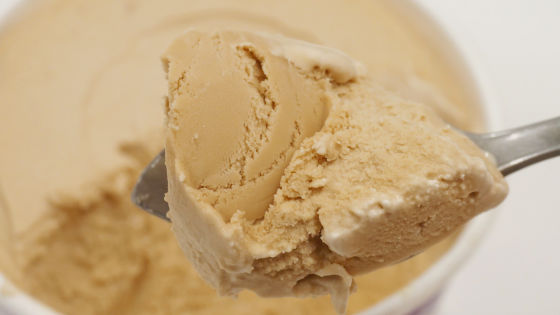 The ice cream doesn't contain anything inside, so I was able to thoroughly enjoy the flavor of royal milk tea.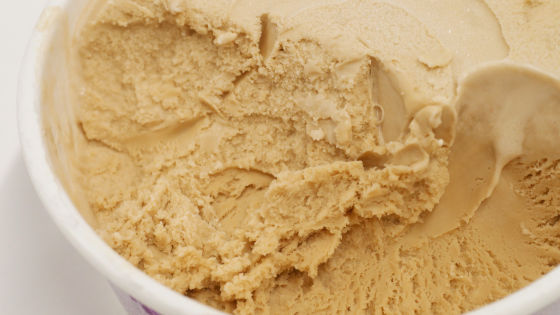 In addition, MOW Royal Milk Tea is 140 yen excluding tax and is available for a limited time until March 2020.