The former rival service operator confessed nakedly 'why it is impossible to compete with Google'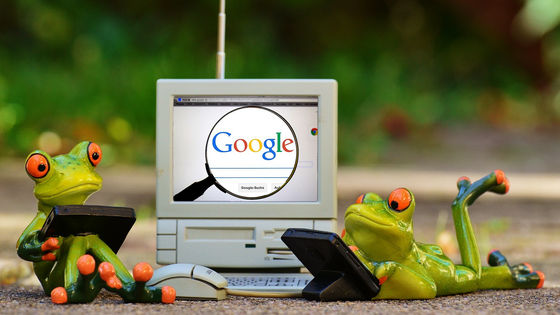 by Alexas_Fotos

Trent Rappinsky, who competed with Google and YouTube at a startup called 'LiveVideo.com' for three years from 2006 to 2008, said, 'How Google uses anti-competitive behavior to kick off competing services.' We talk about based on actual experience.

Why You Can't Compete with Google: The Deplatforming of LiveVideo.com | Techpost
https://techpost.io/why-you-cant-compete-with-google-the-deplatforming-of-livevideo-com/

Lapinsky, along with Myspace 's founders Brad Greenspan and Toan Nguyen, was able to compete with LiveVideo.com when YouTube was a much smaller video sharing service. The person who started.

LiveVideo.com has already ended the service and it is difficult to search what kind of service it was on the Internet, but the movie released at the beginning of the service is uploaded on YouTube, if you see this You can imagine what kind of service it was.

Introducing LiveTV on LiveVideo.com-YouTube


LiveVideo.com has literally formed a team of 100 people, but Google has broken down the LiveVideo.com community, making it impossible to invest and squashing. Lapinsky says Google encouraged users to use YouTube by paying LiveVideo.com users, and that LiveVideo.com broadcast videos were harassed so that they were not intentionally displayed in Google search results. .

Lapinsky started working at LiveVideo.com when he was 19 years old, dropped out of college and worked with two former Myspace founders. Lapinsky worked at LiveVideo.com from 2006 to 2008 and helped with all kinds of work. He created content on the site, studied SEO , and worked with the development team on UI and UX design for services.

LiveVideo.com home screen at that time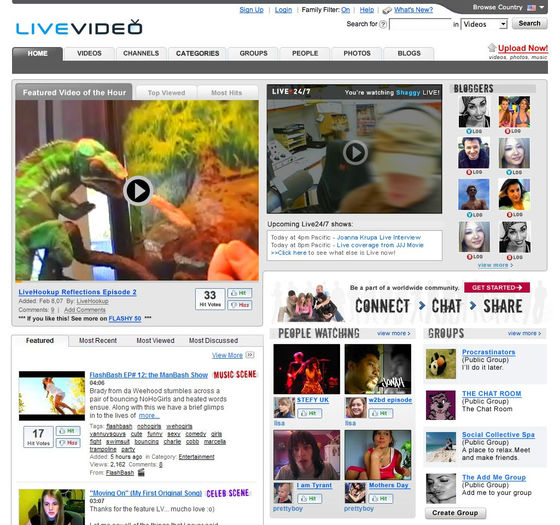 Lapinsky worked in the marketing department of LiveVideo.com, engaged in research and development, and developed a hardware device using a 3G wireless modem. At that time, it was still before the iPhone was introduced, but from that time LiveVideo.com was working on the development of a distribution terminal for streaming.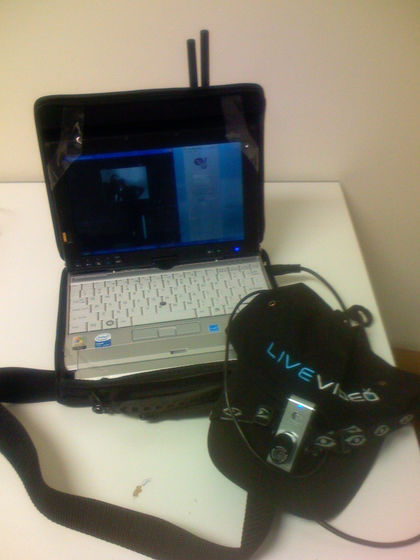 YouTube was acquired by Google in 2006, but at that time LiveVideo.com recorded more traffic than YouTube. LiveVideo.com is a huge startup than YouTube, has a lot of traffic, has a huge amount of content on the service, and was a more successful startup than YouTube. When Google acquired YouTube, many YouTube users who "do not want to create content for Google" started creating content dedicated to LiveVideo.com, such as "Initial acquisition is good for LiveVideo.com" It seems that it was.

LiveVideo.com seems to have been doing something like "DJ" that some users collected and collected by themselves. These users offered their own content, including free conversations and interviewing specific people. In addition, LiveVideo.com seems to have signed a contract to distribute live events everywhere in Hollywood, and was able to deliver a lot of celebrities and popular content.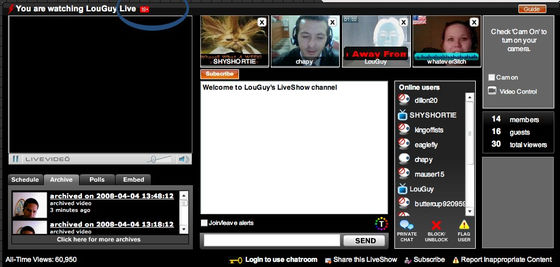 But things have changed a lot since Google acquired YouTube for some time. Video distributors who uploaded a lot of content on LiveVideo.com went away from the platform one after another. It seems that content creators said that `` I can not talk '' about what happened, but if you look at YouTube, you understood what happened in one shot, Mr. Lapinsky said, `` Google is YouTube I've cut a check to bring the content creator back on top. '

According to a survey by Mr. Lapinski, content creators cost between $ 10- $ 20,000 (about ¥ 1100-2.1 million) when Google signed an exclusive contract with Google at that time to "create video content exclusively for YouTube" It was said that he received a remuneration of (yen). "In other words, Google 's first attack on LiveVideo.com was to steal our power users and content creators," says Lapinsky.

According to Lapinsky, "Google was unable to compete because it tried to sign an exclusive distribution agreement on YouTube to all content creators on LiveVideo.com." Lapinsky said that it was 'not realistic' to pay the content creators for the top content creators of LiveVideo.com at the time.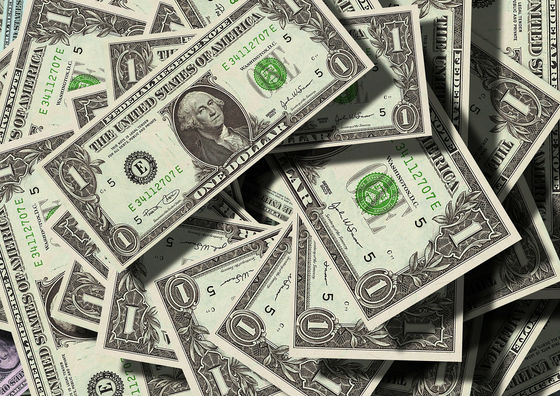 by geralt

In addition, Google has begun to exclude content on video sharing sites, including LiveVideo.com, from Google search results pages. As a result, most of the video content has been removed from Google search in about one year, and even if you search for videos and content on Google, only the content uploaded on YouTube has been displayed about.

LiveVideo.com has lost all of its search traffic. Lapinsky, who was involved with SEO and SEM , told the executives of the organization that he "warned" that traffic from search results was completely lost. At that time, LiveVideo.com said that it did not violate Google's rules at all, but Google seems to have explained the reason why it was excluded from the search results page `` Child Pornography is distributed on LiveVideo.com '' is. So LiveVideo.com hired a content management team to work on detecting and blocking users who handle child pornography and removing malicious content.

LiveVideo.com has made every effort to crack down on child pornography content and actually succeeded in achieving considerable results, but as of 2019 this YouTube is about to launch a `` perfect measure against child pornography '' It 's not successful, "criticizing Google. Lapinsky said, "Google has asked us to solve problems that even artificial intelligence as of 2019 cannot solve. This is why we put a lot of money and resources into crack down on child pornography. '

Criticizing that `` YouTube is promoting child sexual exploitation '', Disney and Epic Games are raising ads on YouTube-GIGAZINE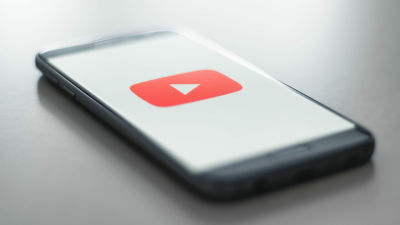 Mr. Greenspan said he was trying to make LiveVideo.com a "platform for freedom of speech", so there was no "censorship" on the platform from the start of the service. As a result, child pornography and musician's music will be handled on LiveVideo.com. As a result, LiveVideo.com will be sued by major record companies. LiveVideo.com, who has been struggling to raise money due to multiple issues, will be hit last.

The last hit was the suspension of Google AdSense, a content-linked advertising distribution service provided by Google. Because LiveVideo.com had monetized most of its advertising revenue via Google AdSense, the fact that the use of Google AdSense was literally said to have been fatal.

In addition, you can see how Mr. Lapinski talks about the method of kicking out anti-competitive rival service by Google in the following movie.

Why You Can't Compete with Google: The Deplatforming of LiveVideo.com-YouTube