The second episode of the full-color manga "Mojikkan Exchange Diary" appears in the Kindle store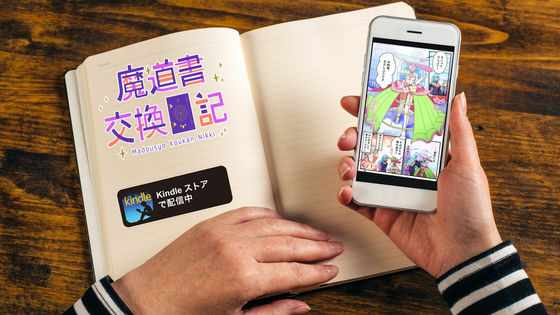 What you experienced and felt that day, the things you want to reveal and cover up are the magic exchange diaries shared by 'sisters' The girls connected in the 'magical book exchange diary' meet the cute 'demon beast' 2nd The story was released on Amazon's Kindle store.

[Full Color] Magical Book Exchange Diary Episode 2: Revenge of Fire (GIGAZINE) | Aoiio, Sankyu Kyo, GIGAZINE | Fantasy | Kindle Store | Amazon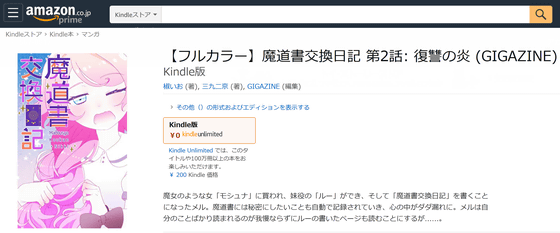 Episode 1 comics can be purchased from the following. It is also free if you have subscribed to Kindle Unlimited , an all-you-can-read service.

[Full Color] Magical Book Exchange Diary Episode 1: To My Sister (GIGAZINE) | Aoi Io, Sankyu Kyo, GIGAZINE | Fantasy | Kindle Store | Amazon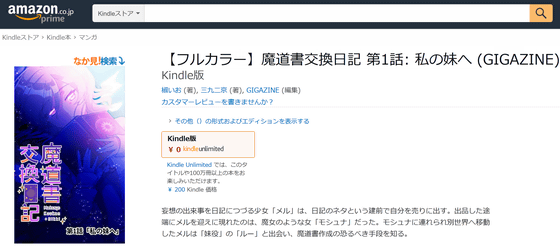 Also, the author's previous work " Princess and Gamer " is also half priced at a special price during summer vacation, so please check that together.

[Now only 50% off] Princess and Gamer | Aoi Io, Kyo Sankyu, GIGAZINE | Manga | Kindle Store | Amazon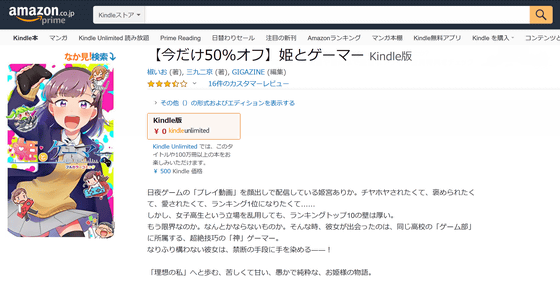 ◆ What is the manga "Mage Book Exchange Diary"?
A special release of the "Mage Book Exchange Diary", the secret of the "Mage Book Exchange Diary", which is the heart of the work, and the "Magic Pen" treasured material for writing on the mage book.

Magical book exchange diary:
Two people share the same magic book, and record the events they experienced and their minds one page a day. One page of mage calligraphy is added every day to fill the front and back with 'Sister' and 'Sister' one page at a time. By reading through the completed magic book, you can learn new magic and have a special way to use even more powerful power.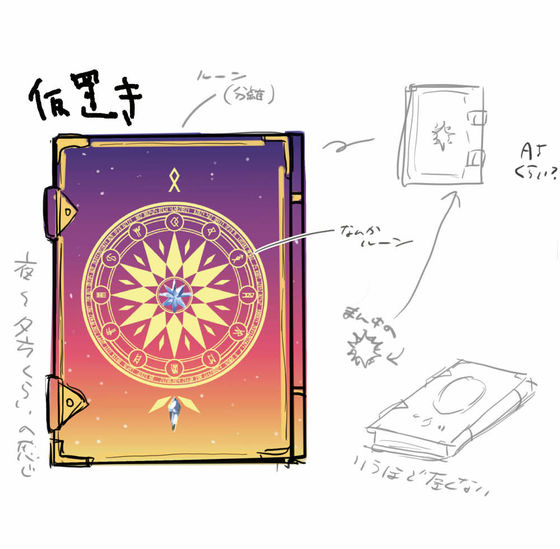 Magic pen:
At midnight every night, it floats in the air alone and writes a diary instead of the owner of the mage. The pen axis changed color according to the "attribute" of the owner, Mel's pen changed to blue, and Lou's pen changed to red.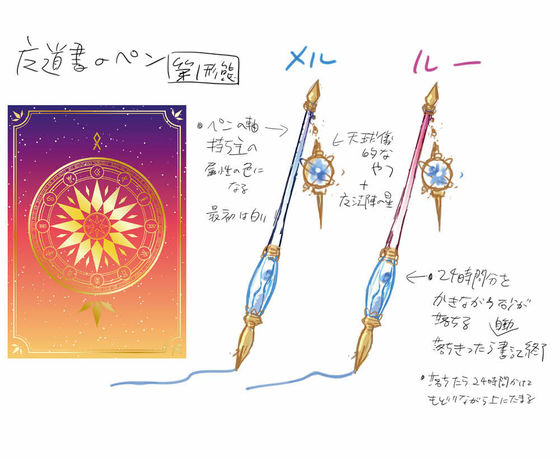 The "Mage Book Exchange Diary Spin", which spins the story of another "sister" over another mage book, has also begun serialization. This is a story that tells you more about the world of the "Mage Book Exchange Diary", so please enjoy this opportunity.

Magical book exchange diary spin episode 1 `` What is evil? ''-GIGAZINE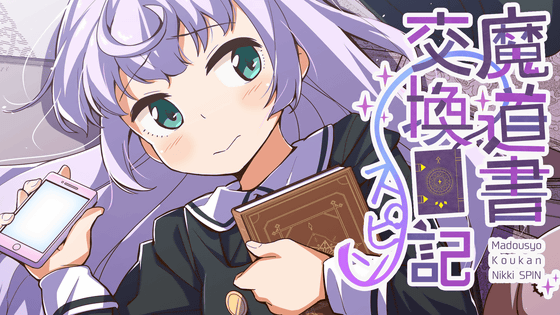 [Full Color] Magical Book Exchange Diary Episode 2: Revenge of Fire (GIGAZINE) | Aoiio, Sankyu Kyo, GIGAZINE | Fantasy | Kindle Store | Amazon